Goalkeeper transfers can often raise eyebrows and expectations. When it goes wrong, the consequences can be damaging for player and club - perhaps more so than for outfield counterparts.
The famous football journalist Brian Glanville wrote a novel called Goalkeepers are Different that centred around the injury, rejection, and glory of a young apprentice.
These ups and downs are all part of the game, but when it comes to a transfer, the stakes can be higher for goalkeepers compared to a move for an outfield player.
Goalkeeper transfers can make or break a team. A new number one can provide the bedrock for a defensive transformation in either direction. When it doesn't work out, goalkeepers seem to face worse consequences than their counterparts outside the penalty area.
The recent departure of David de Gea from Manchester United summed it up. A club legend, who gave 12 years of service to the Red Devils (admittedly of varying quality at times), faced the same criticism he has endured for some years now upon leaving the club, rather than being presented with an appreciation for over a decade's worth of admirable professionalism and dedication.
Joe Hart's story is another that epitomises the rapid flexibility of public opinion and memory around goalkeepers. The Englishman went from his national team's number one to an outcast under Pep Guardiola at Manchester City within the space of a few months. A series of unsuccessful loan moves failed to remind fans of the talent Hart had. It was at the Etihad where Hart had cemented himself as one of the most recognised goalkeepers in the world, yet his departure was unflattering, and unbefitting of what he had contributed in those early years of growth and success at City.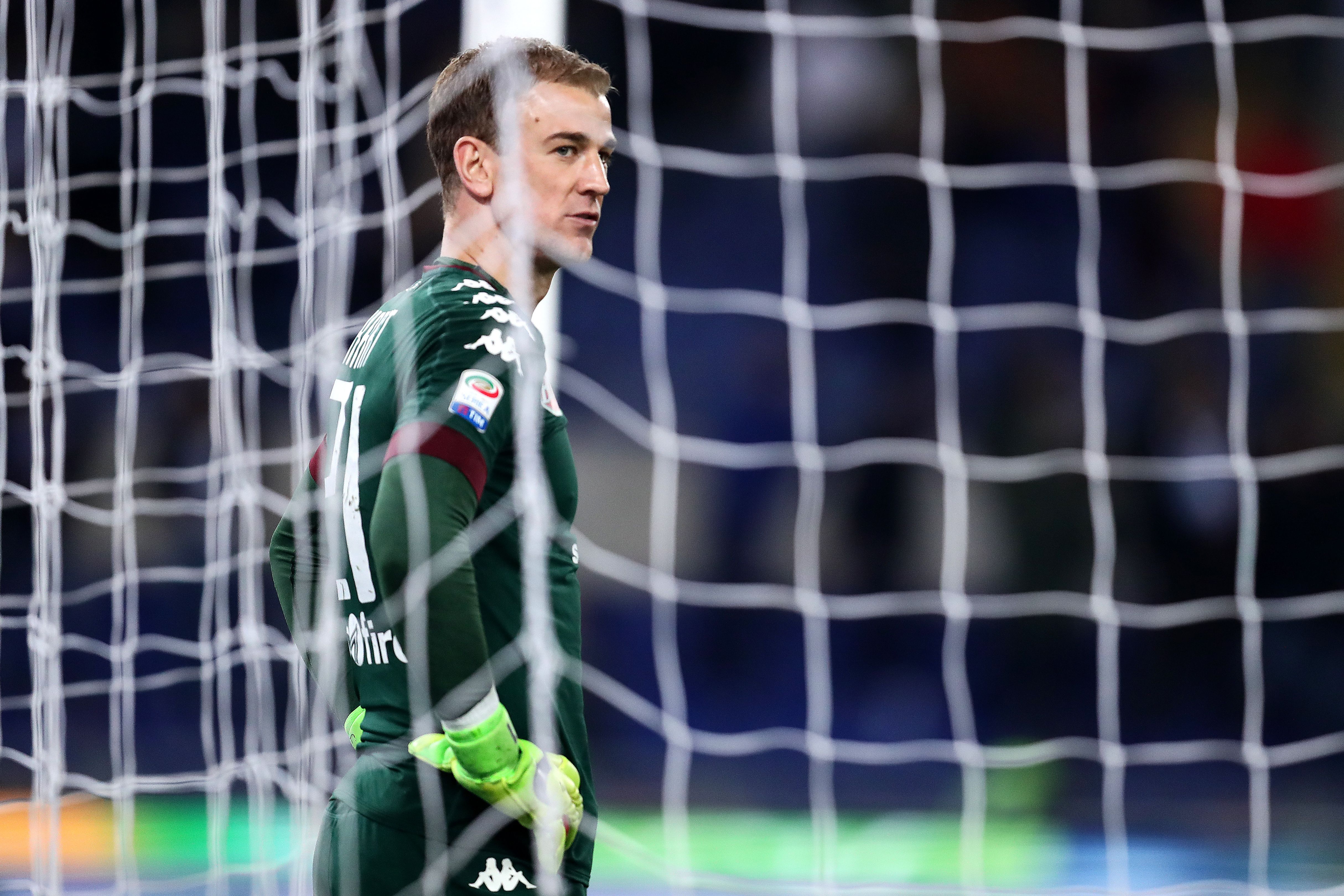 Ironically, it's likely that Hart's send off when he decides to leave Celtic will be surrounded by much more fanfare. He only joined in 2021.
Often, goalkeepers never quite get the send off they deserve. Years of heroism can be disregarded with one high profile error, or a run of poor form. Feelings towards goalkeepers are particularly fickle, from fans, pundits, and even managers and coaches. The words reputation and security are oxymoronic for those who don the gloves.
When a transfer doesn't quite work out, the aftermath can be messy.
*
Most of Loris Karius's competent history is ignored because of one night in Kyiv.
The German had a very solid game against Manchester United in February's Carabao Cup final. It might have gone some way to restoring his faith in performing at the highest level.
Jurgen Klopp raided his former club Mainz to sign the stopper for 4.7million in the summer of 2016. By basic figures, Karius was the best goalkeeper in the 2017/18 Champions League with six clean sheets, and pulled off some miraculous saves in Liverpool's league campaign. However, educated eyes could see something wasn't quite right. He had shone in the Bundesliga before the Anfield move but Liverpool heritage required something more.
Karius and Kyiv have become synonymous. Despite many in the goalkeeping space calling for a clean slate for the German stopper, it's unlikely he'll ever truly leave the ghost of that 2018 final behind him. Eddie Howe rewarded Karius with a contract extension earlier this month, as a testament to his 'important' role in the goalkeepers' union at Newcastle. Goalkeepers can often bring more than just what plays out on the pitch, but it scarcely aids their public image.
Liverpool and goalkeepers was a touchy subject for some years. Many commentators felt that the blame for their inability to truly challenge for a Premier League title partly lay between the sticks during their wilderness years between 2009 and 2016.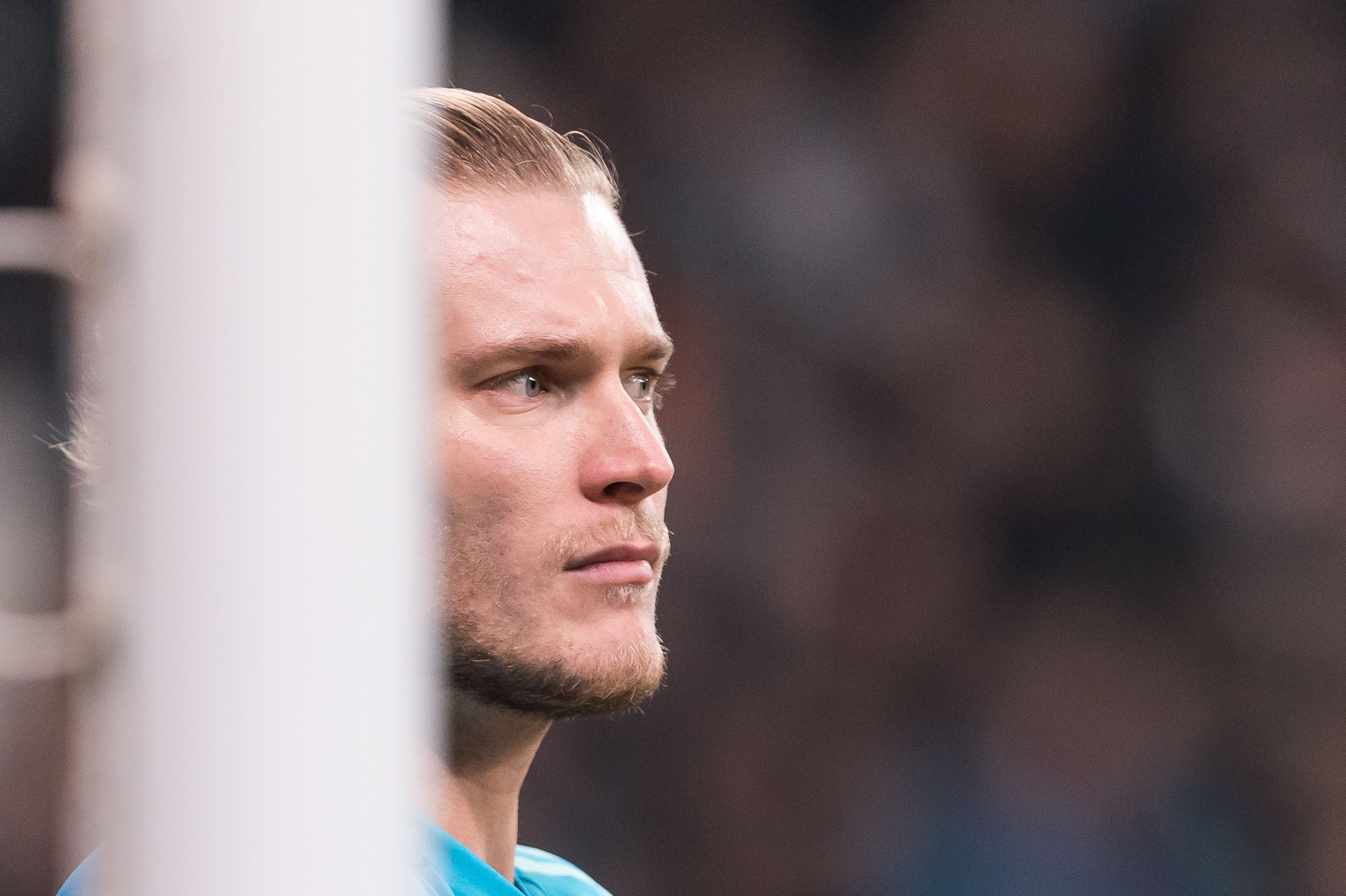 Adam Bogdan had impressed for some time in the Championship before moving to Anfield in 2015. Brendan Rodgers had seen Bogdan at his best, repelling his Liverpool team at Anfield in a fourth-round FA Cup game in January 2015. The Reds' boss captured the Hungarian on a free that summer.
When Jurgen Klopp took over, Bogdan's limitations were exposed as he dropped a cross during Watford's 3-0 demolition of the Reds. Exeter also targeted the goalkeeper in a televised FA Cup game which ended 2-2, scoring direct from a corner kick. Klopp had seen enough to know that Bogdan wasn't for him. The German said: 'I won't say anything about the second goal - they showed it live on the BBC.' Bogdan's career never quite recovered, partly due to injury.
Massimo Taibi's move to Manchester United in 1999 was another reputation-stainer.
Peter Schmeichel's departure from Old Trafford after the historic 1999 treble left a gaping hole between the posts. Thankfully, Sir Alex Ferguson's brother was on the case and recommended Venezia's Taibi for a modest £4.5 million.
Brotherly trust seemed justified after Taibi gained a man of the match accolade after a debut 3-2 win at Anfield but the Italian soon became gripped by either impostor syndrome or nerves. He let a 25-yard Matt Le Tissier daisycutter through the legs as the tabloids shouted: "The Blind Venetian."
It was downhill all the way from there, including a 5-0 shellacking at Stamford Bridge, where he crashed into Denis Irwin to set up Gus Poyet.
Heurelho Gomes was another veteran of the gloves whose lengthy career was a testament to both his ability and character. 195 Premier League appearances don't come by accident, but due to some high profile clangers, a misty aura of failure somewhat hangs over Gomes' time in English football.
The Brazilian was purchased from PSV for just under £8 million by the doomed Tottenham boss Juande Ramos in 2008. After Ramos's departure eight games in, Harry Redknapp came to the rescue of the club but not necessarily the goalkeeper.
Gomes later claimed: 'He [Redknapp] doesn't like South Americans much, Brazilians mainly. He doesn't care if you're in Brazil's first XI or not.' The goalkeeper admitted that the pace on the ball for crosses in the Premier League was a shock to the system. He had a mixed bag of performances but was usurped by Brad Friedel in 2011.
Steve Mandanda has been one of French football's stalwarts between the posts, but his spell in English football isn't remembered too kindly. The French goalkeeper joined the Eagles on a free from Marseilles in July 2016, but made only ten appearances, kept no clean sheets and was sidelined by a knee injury and poor form.
The French international claimed he was "disrespected" by Palace and was "dismissed from a group." Ultimately, he only felt the love back at his old club as he returned to OM the very next summer, where he'd make over 150 more appearances before joining Stade Rennais. Already 33 when he left, it was rare case where a goalkeeper's career trajectory pitched upwards and recovered.
Michel Vorm's time in the capital was also mixed. He had been an impressive presence in Swansea's goal between 2011-14, winning Players' Player and Supporters' Player of the Year awards as he established a reputation for the Welsh side. His move to Tottenham to challenge Hugo Lloris was ambitious but risky. So it proved. Vorm made only 13 league appearances in six seasons at White Hart Lane and eventually retired from football in 2020 at the age 0f 37.
Back up north, Joe Hart's replacement at Manchester City in 2016 was arguably one of the few mistakes Pep Guardiola has made during his time at the club.
When Guardiola rode into town to make the noisy neighbours even louder in 2016, he needed a footballing goalkeeper. Joe Hart had just experienced a forgettable Euros and Chilean Claudio Bravo was signed in August for a sum of 17 million from Barcelona.
The Spaniard immediately made an error in a 2-1 victory over Jose Mourinho's Manchester United although his manager insisted it wasn't an error as he had "attacked the ball." At one point, he conceded all six shots on target faced in back-to-back Premier League matches against Everton (4-0 defeat) and Tottenham (2-2 draw) in January 2017.
Bravo was sent off twice during Champions League campaigns as well and soon became an afterthought as Ederson arrived.
On the other side of Manchester, one of United's best homegrown talents between the sticks was beginning to emerge as a potential long term replacement for David de Gea. Dean Henderson joined Manchester United as a teenager at the academy and he worked his way up, excelling on loan at Sheffield United which felt like the best breeding ground to claim the throne at Old Trafford. Some felt that with de Gea now departed, the number one should have been Henderson's to lose.
Unfortunately, he seems to have already lost it. After going public about the club's false promise to install him as first-choice after the Euros in 2021, Henderson was loaned out once again to Nottingham Forest. Now the Red Devils' have secured a deal for Andre Onana, Henderson is reportedly free to leave. At 26, he's still young in goalkeeping terms, but whether the City Ground will turn out to be his forever loving home is yet to be seen.
Danny Ward's move to Leicester City 2018 seemed to be a smart piece of goalkeeping business when he became fourth-choice at Liverpool after the arrival of Alisson, Ward signed for the Foxes for 12.5 million. He was still only 25. Kasper Schmeichel was the immovable object for the next four years but the Welshman got his chance in 2022.
The cruel world of social media and Leicester's inactivity in the transfer market converged to make it a difficult showing. Ward made 26 Premier League appearances, conceded 45 and was unfairly lampooned. A quick cameo against Iran and defeat by England in Wales's World Cup campaign didn't help with the optics. Hopefully a season in the Championship (where he played his best football on loan at Huddersfield in 2016/17) will change opinions.
Finally, Roberto's move to West Ham a year later was one to forget. West Ham's director of football, Mario Husillas recommended the Spanish goalkeeper to the club: 'I worked with Roberto during my time at Malaga,' he confirmed. 'He is a fantastic goalkeeper, who has a great deal of experience in football, having played at the highest level.'
The Espanyol stopper was signed on a free transfer as cover for Łukasz Fabianski in the summer of 2019. It appeared a wise call when the Pole suffered a torn hip muscle. However, Roberto was ill-suited to the task, having a nightmare against Burnley and letting in 21 goals in ten matches. The feedback was unkind to say the least. "He's not a Premier League goalkeeper" was one of the kinder comments.
Roberto's career petered out after leaving the London club, with only 41 more appearances coming in Spanish football before his retirement at 36.
The Premier League has a unique power to make careers, but it's a double-edged sword. As much as players are propelled to stardom by performing on the world's most reputable domestic stage, many careers are also damaged by the unrelenting spotlight placed upon those on the field. For goalkeepers, that light is only more intense.
Goalkeepers have the power to make or break a match in their hands for ninety minutes. Yet, their success is often overlooked, whilst their failures are condemned much more seriously than those of their outfield counterparts. As the old adage goes, a striker can miss ten and score one, and be named man of the match. Flip the statistics for a goalkeeper, and it's an automatic relegation to the bench.
A goalkeeper will always be handed a significant portion of blame when things go wrong, regardless of the damage limitation undertaken. The critique on passages of play before the ball arrives in the area are often glazed over. Sadly, memories of happier times between the posts can disintegrate with one slip or spill. A move to a new club where the grass isn't greener can do a great deal of harm to a goalkeeper. And, sometimes, there's nothing that can be done to reform a reputation.