FIFA's goalkeeping guru talks the World Cup, awarding the Golden Glove, FIFA's plans for goalkeepers, and a career that has taken him around the world in the name of goalkeeping.
Let us take you back to December 18th 2022.
The clock ticks towards 8:30 PM in Lusail, Qatar.
It nears 2:30 PM in Buenos Aires. 7:30 PM in Paris.
There are 15 seconds left at the end of extra time in the 2022 World Cup Final. The scoreline reads Argentina 3-3 France. The tension is palpable; the arena vibrating with the collective, raised heartbeat of two of the world's greatest footballing nations.
But as a searching ball over the top evades the Argentine defence and drops to Randal Kolo Muani, time suddenly stands still.
Argentina's number one Emiliano Martinez starts just outside his six yard box. He stands tall, before shuffling forward as Muani brings the ball down. The Adidas Al Hilm football - the final's golden variation of the feather-light Al Rihla ball, already noted for its intrinsic anti-goalkeeper weighting - has 24 feet of width and eight feet of height in front of it to nestle into.
Martinez closes the angle, and blooms into a perfectly executed spread shape as Muani strikes. The ball hits his left calf, and balloons back out of the penalty box.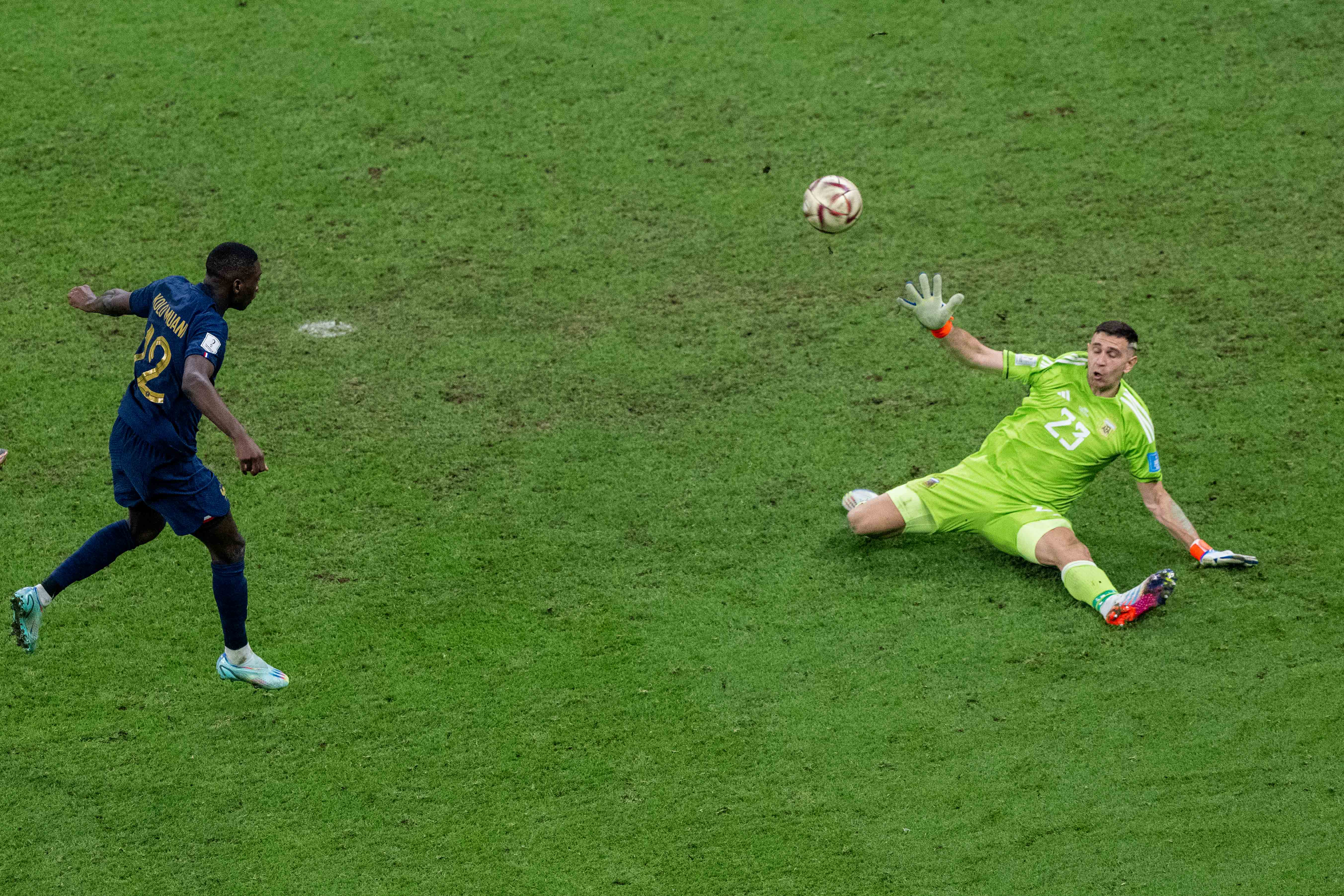 Drawing a striking parallel between Iker Casillas' famous 1v1 save against Arjen Robben in the 2010 World Cup Final in Johannesburg, Martinez's save would condemn France to a penalty shootout in which Lionel Messi would write the fairytale ending to the story of his international career.
Watching on from up in the heavens of the Lusail Stadium was FIFA's technical team. Whilst most of the focus was on Messi, one man's eyes had been glued to Martinez, and his opposing number Hugo Lloris, for the entirety of the two hour-plus affair.
That man was FIFA's Senior Football and Goalkeeping Expert, Pascal Zuberbühler.
*
"With all respect to Messi, who was brilliant, Argentina would not have won the final without Martinez", says Zuberbühler, affectionately known as Zubi, speaking exclusively to Goalkeeper.com from FIFA's Headquarters in Switzerland.
"It wasn't only with this unbelievable 'save of the century' in the 123rd minute. No, already before, in the penalty shootout against the Netherlands, already before in the Round of 16 when they played against Australia and he made an incredible 1v1 save in the last minute.
"Without the strengths of his performances, Argentina wouldn't have won the World Cup".
Zubi's role at FIFA makes up one part of Arsene Wenger's Technical High Performance Department. Over the World Cup campaign, he and his team analysed the performances of every goalkeeper playing at the tournament, and were responsible for deciding who was awarded the Goalkeeper of the Tournament award. They will repeat this role in the upcoming U20 World Cup in Indonesia, and the Women's World Cup that kicks off in July of this year.
Zubi's expertise has been founded in a career that lasted 21 years at the elite level of the global game, with subsequent coaching spells on an international and domestic level.
"I don't like to talk too much about myself, about my career", he says, earnestly.
"I had a fantastic 21 years as a professional goalkeeper in several clubs in Germany, Switzerland, England. I had many ups and also downs. But I always liked the downs, and challenged myself to come back on top again. The low points were the most useful; falling down and this challenge to rise back was always important for me.
Becoming a goalkeeper can seem more of a footballing 'calling' than anything else, but for Zubi, it was a choice - and a certain choice, for that matter.
"I chose to be a goalkeeper when I played at youth level, around 15 years old. Before that I did athletics. Goalkeeping made sense to me. It's a special position; I wanted to be special. Of course, I had a bit of a late start age-wise. But I told myself from the start, have fun, enjoy it! When you're no longer able to perform at your best, then stop. I was very clear about that - I would stop when I couldn't perform at that level any more".
Aged 40 when he retired, Zubi played for eight different clubs across his time in the professional arena. Born and raised in Switzerland, he began his goalkeeping journey at hometown club Frauenfeld and ended his career at Fulham. Zubi's most notable spells came at clubs in Switzerland, predominantly Grasshoppers and FC Basel where he made a combined 365 appearances.
Shorter spells came at West Bromwich Albion, Bayer Leverkusen, and Fulham amongst others, packing his gloves away for one final time at the end of his spell in West London, in 2011.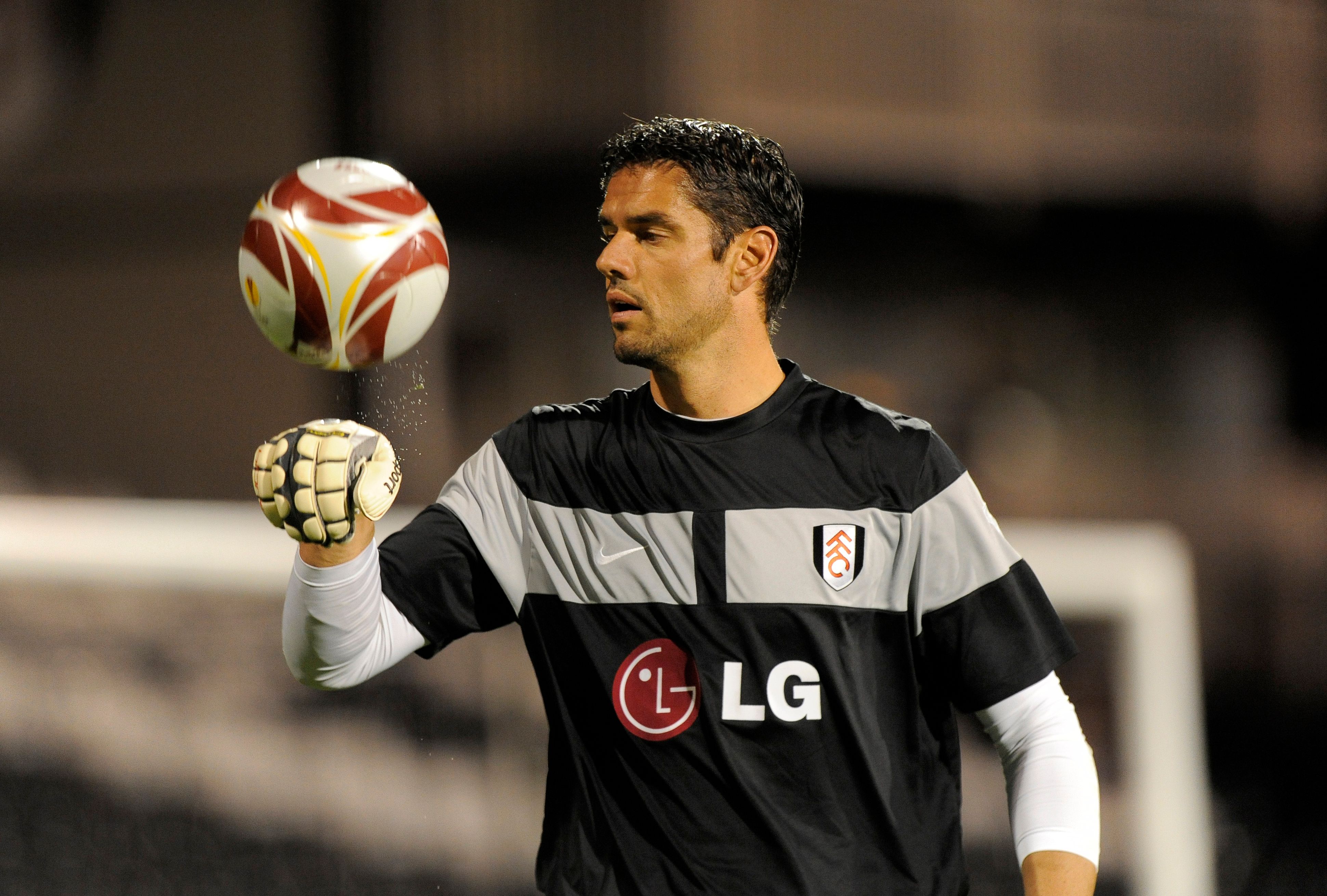 "I had a fantastic three years at Fulham as the second choice goalkeeper from the ages of 37 to 40. I worked with Mark Schwarzer, the number one, and this was important for me mentally, more than anything. It helped me wind down, and get used to not being the first choice as I headed into retirement", he recalls.
Goalkeeping - coaching or playing - is not one dimensional. Whether in the playing squad or on the coaching staff, the position demands a physical and mental flexibility that is conditioned through experience and a perpetual embrace of learning. Natural talent plays a part, but this talent must be realised and consciously moulded.
It was during Zubi's time at Fulham that he began his transition into the coaching sphere. The Swiss goalkeeper is clear in his belief that coaching and playing are different arts, echoing the sentiment of other goalkeeper coaches at the top level that have spoken on the relationship between prior playing experience and elite level coaching.
"Some people who have played lots of games over many years may think 'I am now the best coach because I know exactly how this works'. It's not like that. There are many players who have played 700 games or however many, but they are not able to stand in front of a group and teach them the right skills. It's not that easy", he explains.
Like Zubi, Sweden's national goalkeeper coach, Maths Elfvendal, and Leeds United goalkeeping guru Marcos Abad, amongst others, have both commented on their belief that a top goalkeeper coach carries a very different skill set from that of a top goalkeeper. FIFA's shot-stopping expert knows that "watching the game from the penalty area, and from the stands or on a TV, it's a totally, totally different situation".
"I've experienced this myself", he explains. "Working on the television as a football expert for the Champions League and also for the Swiss League, you sometimes fall into the trap of thinking, initially, that when you stop your career after 21 years you understand everything, you know everything, you see and you read the football perfectly. But afterwards you have to analyse the game on the TV or in the stadium and that's difficult.
"When I started as a professional in 1991, I had a chance to join the best club in Switzerland at the time - Grasshopper Club Zürich. However, in the beginning, at the amateur level, I didn't have a goalkeeper coach. I never had a goalkeeper coach before joining Grasshopper. I can also tell you that I was not a natural talent. I really wasn't. So, when I signed, I saw the importance of proper coaching in helping develop talent; helping people make the most of their chance".
Perhaps unbeknownst to him at the time, Zubi's early experiences of the goalkeeper coaching dynamic in the professional game would become significant in helping him approach the role he took at FIFA in 2017. He describes his transition into the coaching realm as 'important for me'. In an arena where the ability to adapt is paramount, it becomes clear to see how Zubi's open embrace of change and development naturally led him to his role at FIFA.
"I don't need to see only 'caviar and champagne' football", as Zubi describes it.
"[When you go and coach in a different country] you also have to know how to see how they work in the facilities they have. And this challenge is something that was important for me to see. It was a bit of an adventure going to coach the Philippines National Team goalkeepers; I still have good contact with them".
Over three different spells with the Philippines, Zubi laid the foundations of his coaching career. An extended period at then-EFL Championship side Derby County saw several fluctuations in playing styles, handing him another challenge on the training pitch.
With four different managers coming through the door in the two years Zubi worked at Pride Park, each one bringing with them a different playing style, the Swiss goalkeeper was tasked with moulding Lee Grant, Kelle Roos, and then Scott Carson and Jonathan Mitchell to the playing styles of Paul Clement, Darren Wassall, Nigel Pearson, and Steve McClaren before departing Derbyshire upon the appointment of Gary Rowett in March 2017.
Zubi is clear that "the goalkeeper coach really can't be the 'big hero'", especially with constantly evolving demands on the position and the cut-throat nature of managerial change over gruelling 46+ match EFL seasons.
But, for him "it was important that I also had this time in between [coaching and playing] until I had the chance to work for FIFA".
*
"Everywhere around the world we are not doing enough for goalkeeping", says Zubi.
"In Europe, the importance of the goalkeeper is huge. If you want to be successful you need a top goalkeeper and you need a top goalkeeper coach; especially one on the same page as the head coach. At seminars around the world, I have talked about exactly this: the goalkeeper coach is not only the one who delivers the ball in sessions, they're the person who needs to bring the ideas in, know the goalkeeper, go to the head coach and advise him that 'we need to play in this direction because our goalkeeper has these skills'.
"In many countries around the world, goalkeeper coaches watch the presentation and say to me 'Zubi, sorry, we don't even get the chance to talk to the head coach. He doesn't even say hello to me'. Our big job now at FIFA is to bridge this gap between Europe and the rest of the world.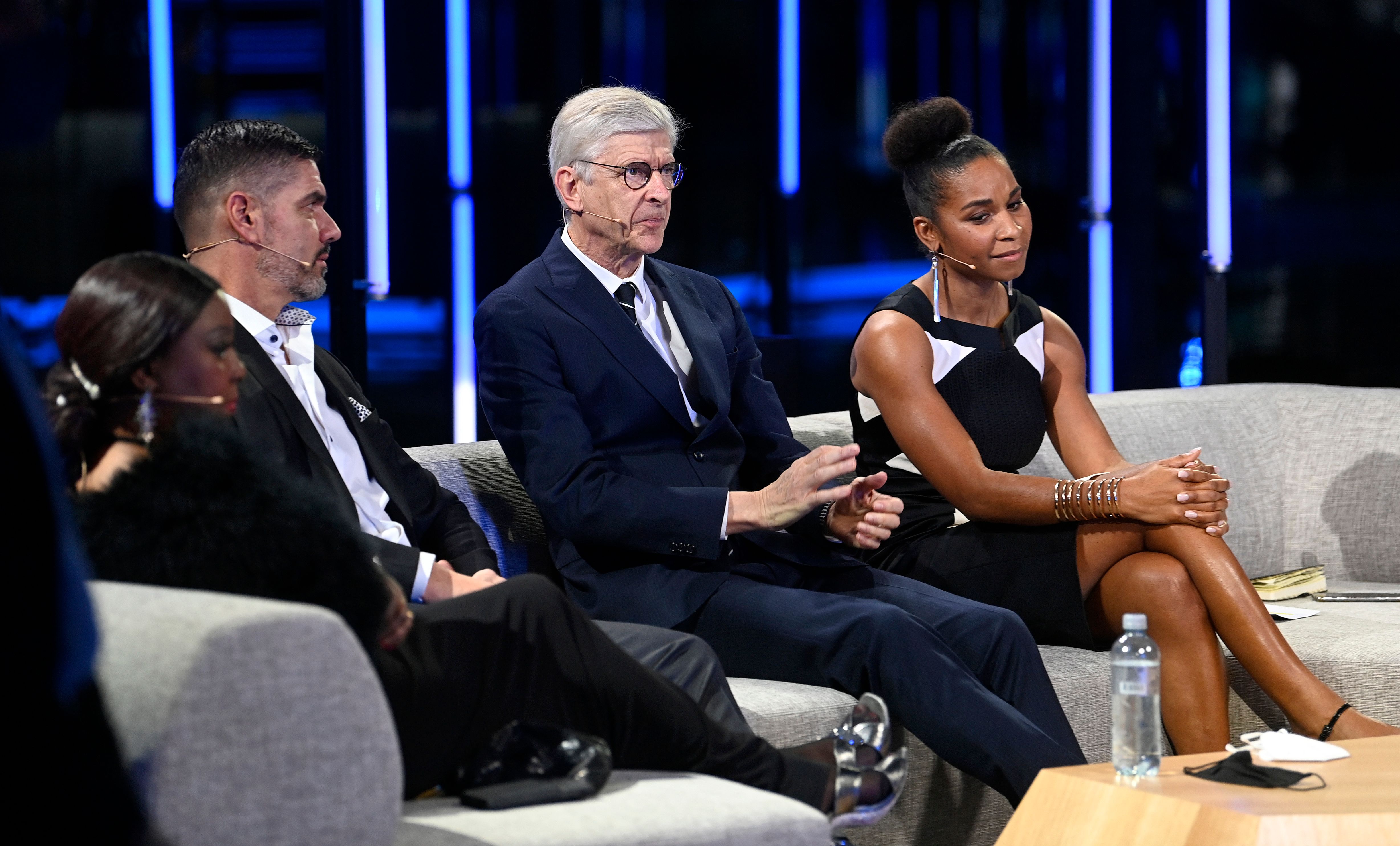 Zubi believes that Arsene Wenger's desire to have "always wanted to have good goalkeepers" means that the technical focus on developing goalkeeping around the world is held in high regard in Wenger's department.
"It's great to talk with Arsene", says Zubi.
"He's very demanding with regard to the goalkeepers. Every morning when he comes in he says 'Zubi, did you see the goalkeeper yesterday?'.
FIFA's goalkeeping aims are part of a new $200 million project, the Talent Development Scheme (TDS), led by Arsene Wenger and "highly supported by FIFA President Gianni Infantino", to build a global 'FIFA Academy'.
Explaining what this means for goalkeeper coaches around the world, Zubi notes that the programme will have a pan-continental influence, helping countries with more developed goalkeeper learning structures spread their practices and knowledge under a centralised curriculum.
"We'll build an academy in different countries, and bring talent into the FIFA Academy in that country. Our own FIFA coaches will go there and help build this academy for a year, living there the whole time. We'll build these academies within a scouting system, with goalkeeper coaches going there and devising a specialist goalkeeper philosophy.
"But this has to be specialised - we can't go and impose the same strategy of one more developed footballing nation on another that isn't as far along the line. We'll look at lots of different variables - how many academies do they have, what do they do in these academies, do the coaches have a licensing programme, and more - and we'll tailor the philosophy to what is already happening there", he explains.
Zubi doesn't believe that this is an arbitrary, distant target. He looks forward to seeing it happen in the next "two, three, or four years, not 10 years".
Part of the reason for this inevitability of progression in the position from FIFA's standpoint is that Wenger and Infantino believe in advancing the position. He recalls his first meeting with Infantino, and jokes about how he's managed to get Infantino "on his side" with regard to goalkeepers.
But with so much in goalkeeping, education is the foundational pillar when it comes to changing perspectives and challenging narratives around the position.
"You mention something really important - the media", begins Zubi, in response to our question about how FIFA's goalkeeping department seeks to combat the misled opinions about goalkeepers that pervade footballing discourse.
"The media plus goalkeeper equals disaster, especially in England", he summarises succinctly.
"I can't listen to it. I've had so many conversations with the English FA - which has great coaches - but are not protecting their goalkeepers as an institution.
"Switzerland and Germany are two good examples of the way goalkeepers are protected. They know the value of the goalkeeper position, and have a dialogue of protection around goalkeepers. When you're a kid, and you see the goalkeepers coming under more and more pressure from the media, you'll not want to become a goalkeeper".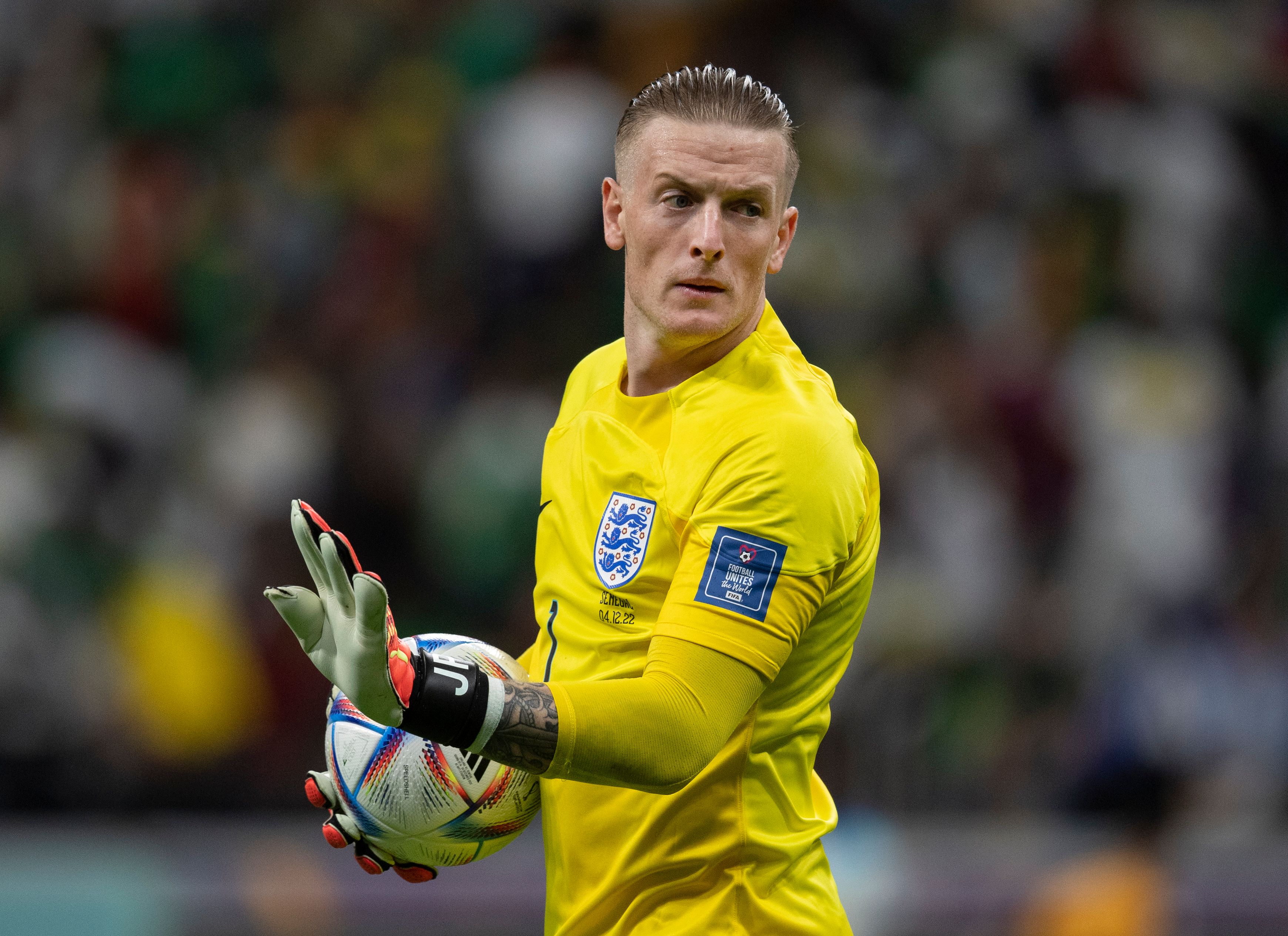 "Gareth Southgate has protected and believed in Jordan Pickford regardless of what the media has said. A goalkeeper needs to feel protected, we know that ourselves. We need to feel that the coach is counting on us, and that even if the media is shooting me down, my goalkeeper coach and head coach are there, and the club is behind me. Joe Hart, David James, Scott Carson, all those goalkeepers…don't tell me they are not good. They are very good. But they weren't protected when they played for their national team".
*
"Martinez's save was unbelievable, so focused, so brave, so strong", reminisces Zubi, as our conversation returns to the World Cup.
Whilst he thinks Martinez's antics after winning the trophy were "over the line", Zubi is clear that the trophy was won on goalkeeping merit alone.
"I was thinking okay, now it's a penalty shootout, it's clear the one who becomes the 'penalty killer' in the shootout should deserve the Golden Glove. It was clear that Martinez deserved the Golden Glove, because he was really the most impactful goalkeeper for his team".
FIFA's selection mechanism for the Golden Glove award is not empirical, but very human. There is no particularly secret recipe behind it, nor is there a complex algorithm.
"There were many very good goalkeepers that went out at or just after the group stage. Very good goalkeepers who went out at the Round of 16. It's unfair to give awards to a goalkeeper who went out after the group stage over the goalkeepers who played three or four games more. For me it's not important that the best goalkeeper is the World Cup winner. It doesn't mean it's not important, but for me, and for FIFA, it's important that the goalkeeper who had the most impact on their team in the tournament should get the Golden Glove", explains Zubi.
"I had four goalkeepers - Martinez, Lloris, Livakovic, and Bounou ('Bono') - all of whom had a massive impact on their team's success! Without Dominik Livakovic, Croatia wouldn't be there. They had a fantastic tournament but Livakovic made the difference. At Tottenham people are saying 'we're not sure about Hugo Lloris anymore. He is not the same Hugo Lloris'. But he had a fantastic tournament with France. He was so focused. He gave everything at 37 years old. And then you have Yassine Bounou with Morocco. He was so involved in how they were playing, their playing style; to be deep but still brave to play out of the back.
The 2022 World Cup was a phenomenal showcase of a plethora of goalkeeping styles. A strong case was made for the importance of individuality and personal expression between the sticks. It may not be the strikingly designed jerseys of Jorge Campos that stand out in the penalty areas of major tournaments these days, but the way goalkeepers present themselves remains notably unique and varied.
"Not everybody needs to be the same. For me this is something great to see; how goalkeepers can grow in a tournament like the World Cup.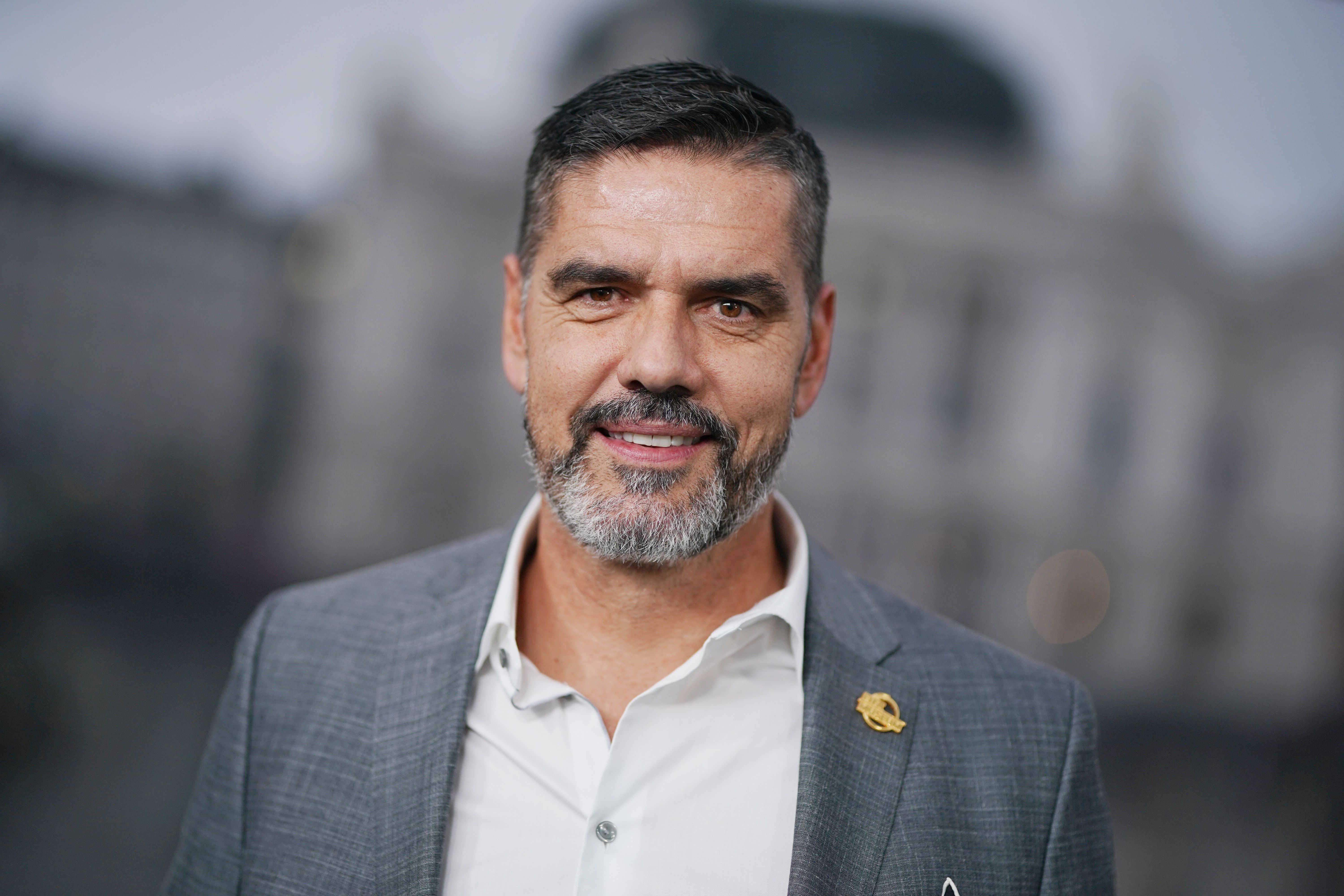 "The goalkeeper has strengths and weaknesses. We work on the weaknesses, and maintain the strengths. Support the goalkeeper and give him a good feeling. There may be things to work on, but you have to remind them they are strong in other ways."
Zubi uses a comparison between Martinez and Livakovic to illustrate his point. He portrays Martinez's style as more "hungry" and "aggressive", whilst a goalkeeper like Dominik Livakovic is more "calm". There are benefits and drawbacks of both approaches, but Zubi is undoubtedly of the opinion that neither style is wrong.
But whilst the World Cup is FIFA's crown jewel, Zubi believes what's most fulfilling in his role is what he can support away from the spotlight of the greatest sporting spectacle on the planet.
"I've been at FIFA for six years and this is the most beautiful job because I also get to the other side of things - football development around the world. FIFA is global. I was lucky first of all to be born in Switzerland, a beautiful country. I had the chance to play in Germany and England and everything was always organised there.
"But it's also great to have the possibility to also see how things are around the world, and that's why I'm very happy to work at FIFA, with a President who loves football and who always has an open ear regarding suggestions that could serve the good of football.
"My passion, my heart, is in goalkeeping and this never ever leaves me. Never ever. This is a mentality, a character. It's difficult to explain if you've never been in goal. It's something that you have inside you", he concludes.