Loris Karius will likely start today in the Carabao Cup Final at Wembley, in his first competitive start at an English club since the 2018 Champions League Final.
This article is a follow up to an article published on Goalkeeper.com in September 2022.
Every goalkeeper knows the name Loris Karius.
Scratch that.
Everyone in football knows the name Loris Karius.
Since his final competitive appearance for Liverpool, the name has carried a weight, for all the wrong reasons. Karius has become a shadowy metaphor for the pitfalls of high profile mistakes as a professional goalkeeper. He has lived the nightmarish downfall of a promising number one from one of the world's greatest goalkeeping stocks, Germany's goalkeeping dynasty.
The German was the straw that broke the camel's back when it came to Liverpool's necessary move for a shot-stopper who could make the number one spot their own. The Reds' first Champions League Final since 2007 ended with a Liverpool name in newspaper headlines the next morning, but the corresponding image was the antithesis of positivity.
The footballing world doesn't need a retelling of the story of Loris Karius, or the goalkeeping events that compounded a disappointing night in the Ukrainian capital of Kyiv. Nor does Karius himself; that night would have replayed through his mind more times than is likely healthy.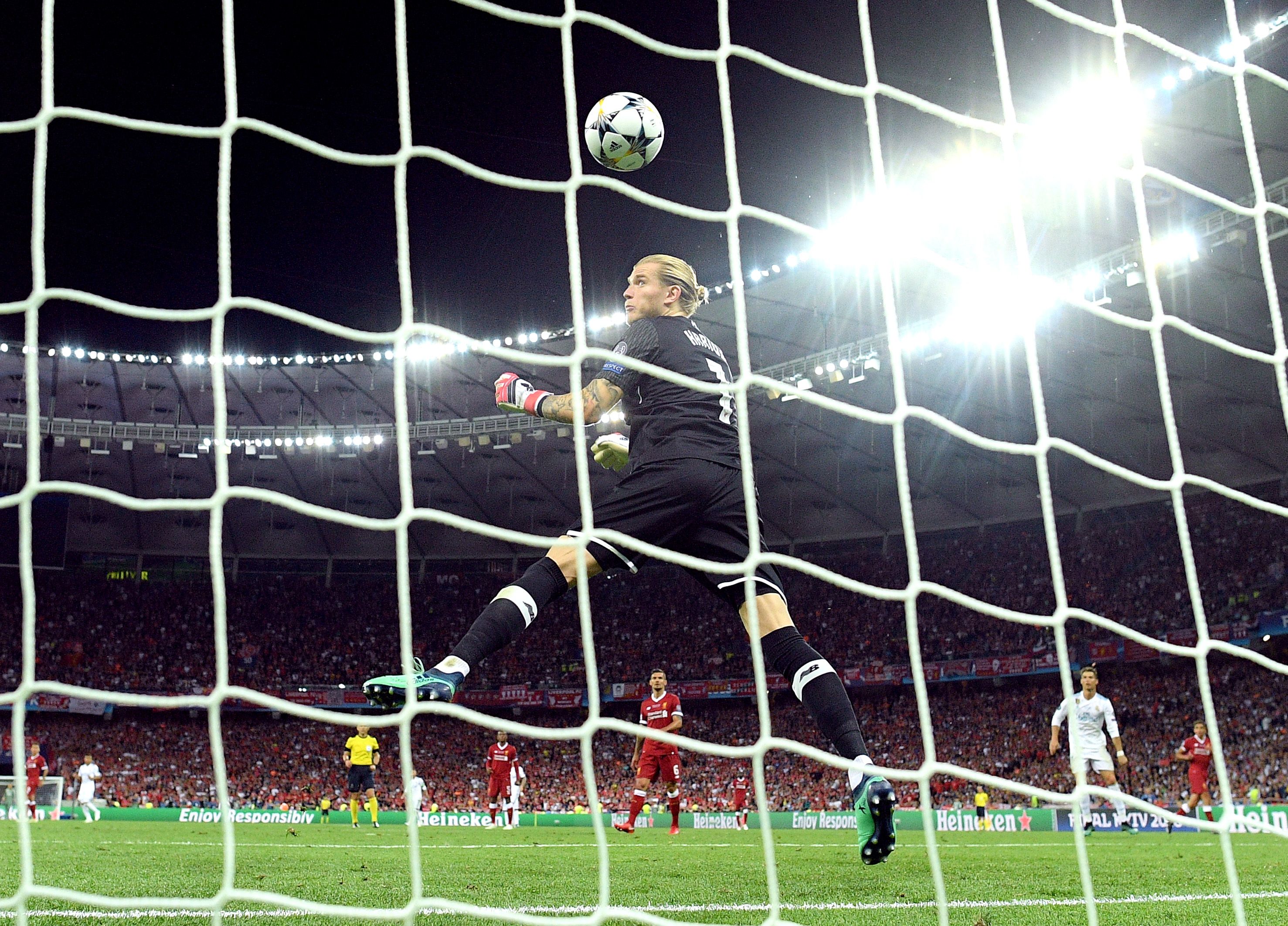 But, time is a healer. And some time has passed since Karius last stepped onto the pitch in a Premier League fixture. Now 29, the German will take the gloves for Newcastle United in their biggest fixture since they regained top flight status in 2017: the league (Carabao) cup final.
As the life of a goalkeeper goes, you have to take your chances when you get them. Carpe Diem is an appropriate slogan for anybody waiting for their chance between the sticks, and seizing the day is exactly what Karius will have to do given Nick Pope finds himself suspended and Martin Dubravka injured for today's fixture. However, the nature of anticipation that will hang around St James' Park if and when Karius' first ventures back over the white line in the capital is up for debate.
But what good does it do to hold onto the past in Karius' case?
*
"What can I say? Loris knows it, everybody knows it. It's a shame in a game like this and after a season like this. I really feel for him; he's a fantastic boy," mused Jurgen Klopp after Karius' Kyiv performance.
"Nobody wants that, (but) that's the situation. The mistakes were obvious, we don't have to talk about that, it's all clear; he knows it, I know it, you all know it".
He knows it, we know it, you all know it. Klopp's words ring true to this day. The sentiment of his reflections was matter-of-fact, in typically Klopp-esque style, but perhaps this is the narrative approach we need to take as Karius returns to England.
In his first season at Turkish side Besiktas - the club Karius joined on loan in the aftermath of the fateful Kyiv final - he did indeed put in a string of strong performances. Besiktas' financial issues in his second year in Turkey turned the move sour, with Karius eventually terminating his deal and returning to Merseyside.
Some pointed to an apparent lack of motivation or enthusiasm in Karius' second year with Besiktas which was criticised by fans and pundits alike, regardless of the ongoing contractual turbulence; Besiktas had failed to pay Karius four months worth of wages. Whatever your take on the health of footballer's bank accounts, it was an issue that would have understandably drawn Karius' focus away from what was happening on the pitch.
The battle that ensued between club and goalkeeper was sour, with Liverpool backing their player and Besiktas smearing his name. It was a wholly negative end to what had, at the start - much like upon joining Liverpool - seemed like a promising move for Karius.
Bad luck can seem like a weak excuse for an underperforming goalkeeper, yet Karius had his fair share of what we could call suboptimal circumstance. In the September of 2020, Karius returned to his homeland to join Union Berlin on loan. As per The Athletic, "He was a bit unlucky during his time here", German football journalist and author Christoph Biermann said.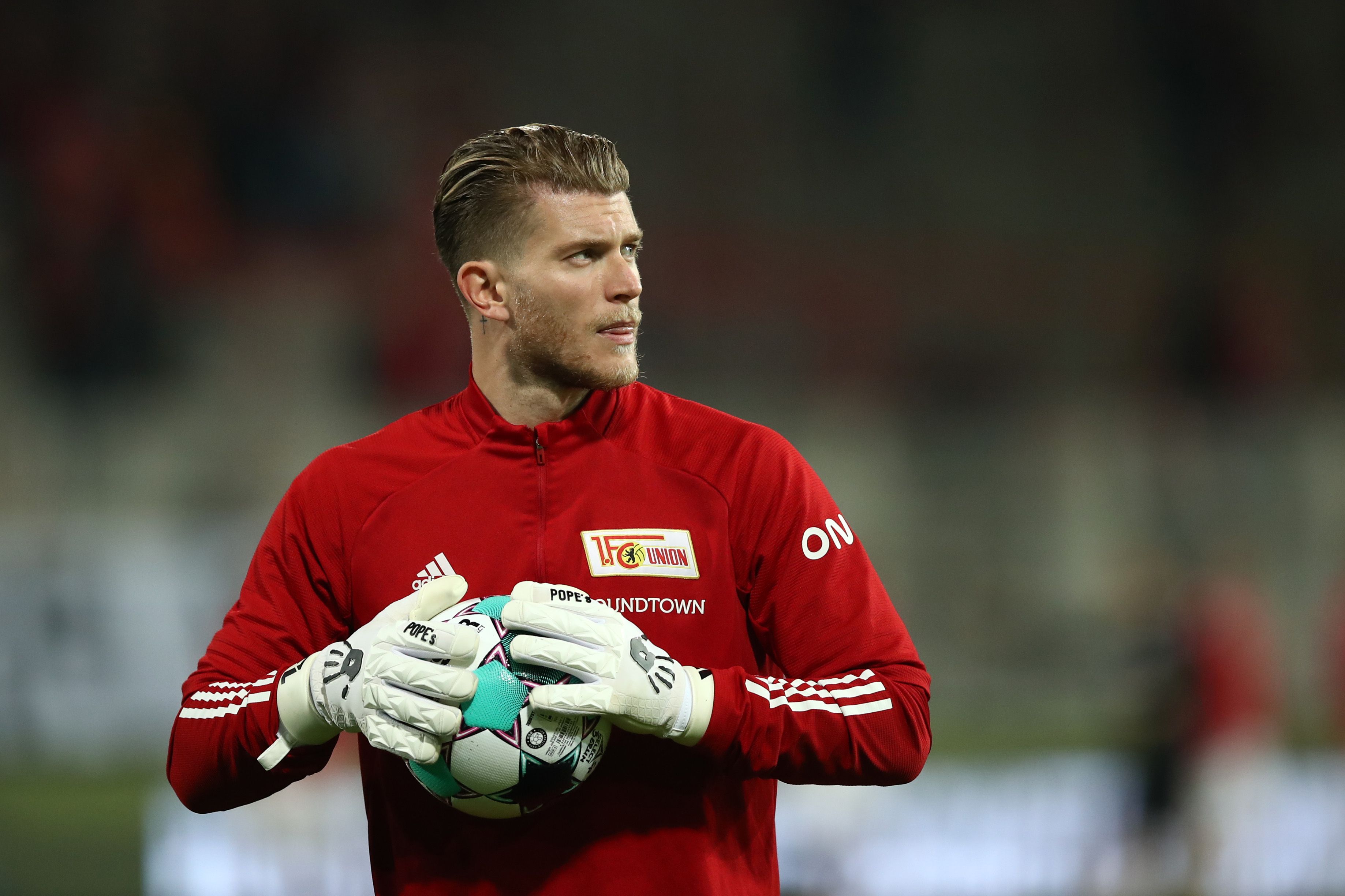 "Union brought in two keepers last summer [and] everyone expected that Karius would become the No 1. But he was the last to arrive and that meant [Andreas] Luthe had his chance. Luthe did well and Karius couldn't get into the team.
Biermann alluded to a solid run of outings with Union Berlin. "He didn't make any big mistakes and he didn't look nervous. He looked like a reliable No 2. I know that the goalkeeper coach was happy with Karius". On balance, Karius has made mistakes - big mistakes - in games he has played, but over the course of his career he has arguably been relatively solid on the whole.
*
It is true that Karius has lived a celebrity lifestyle. Famous girlfriends (and general friends for that matter), not camera-shy, and with the media keeping tabs on any news surrounding him since his nightmarish Champions League performance, he has indeed played his part in remaining in the spotlight. Besiktas fans were said to have viewed his transfer with excitement, given his relative status after his run at Liverpool over the 2017/18 season.
Whether this has helped his cause has been up for debate, and a point of contention in the past.
Upon returning to Liverpool from his loan at Union Berlin over the 2020/21 season, Karius found himself part of a reformed a rejuvenated goalkeeping department. Alisson, his replacement as number one, was at the peak of his game, with veteran number two Adrian, and promising youngsters Caoimhin Kelleher and Marcelo Pitaluga an entirely new set of faces. It was a renewed department compared to the faltering union that had seen an contentious and underwhelming tussle for the number one shirt between Karius, Simon Mignolet, and less-so, Danny Ward.
Competition within a goalkeeping department is always necessary, yet Liverpool's union, over the 2017/18 season, smelt of underperformance. Despite the expertise of John Achterberg undoubtedly preparing the group well each week, Mignolet and Karius did struggle to create and maintain a pecking order. One could argue that with Alisson very much the concrete number one - and performing generally at such an elite level - each and every goalkeeper is driven to compete to a standard well above their own stations.
The dynamic between Mignolet and Karius represented something of a goalkeeping stalemate. Neither really claimed the number one shirt, but not in a positive sense. Mignolet's professionalism cannot be called into question during his time at Liverpool, but it is noted he did indicate a sense of dissatisfaction around being out of the team despite Karius failing to pull up trees.
There is perhaps now more of a sense of aspiration in the Anfield goalkeeping group. A mantra that 'if Alisson's that good, let's make him prove it'. Likewise, the structure of the union at Liverpool today is very much one of masters and students. Adrian acts as the veteran personality, well-loved and hardworking. Kelleher could well become Liverpool's number one the day Alisson moves on. Pitaluga is promising, and Alisson himself is the best in the world. This is the environment, spurred on by Achterberg and now also Claudio Taffarel, that Karius worked in for the final months of his Liverpool career. He has been in good hands, and a good environment of success and peak performance.
Similarly, at St James' Park, Newcastle's new look goalkeeping department - headed by Shwan Jalal and Adam Bartlett - is the epitome of a well-stacked, competitive goalkeeper group. Nick Pope has set the standard very high, and Dubravka is a more than capable deputy. Within this environment of goalkeeping excellence, Karius has a benchmark to aim at. He knows where he needs to be to be challenging Pope.
Klopp himself reaffirmed Karius positive reaction to this type of environment, when he returned to the Reds after his loan spells, telling Liverpool's website that "[Karius is] doing absolutely nothing wrong, who is in a really good shape, who is training very hard. He is committed, the goalie coaches are fully committed, that's clear".
It was no surprised to player or public that Karius was released at the end of his contract in summer of 2022. However, we as fans and pundits need to think of Karius' chequered footballing past as exactly that; the past.
There's enough evidence out there to point to Karius' capability. He perhaps joined Liverpool too young, drawing parallels with Kepa Arrizabalaga's previous struggles at Chelsea. Whereas Kepa was allowed to mature with the same coaches and in the same environment for several years before coming back to make the first choice spot his own, Karius was shipped off all over Europe.
The German himself has commented in the past on how he has put Kyiv behind him. How true that is is debateable, but time is a good healer. Loris Karius will be a different person, and goalkeeper, to the one the Premier League saw back in 2018.
And now, it's time for that theory to be put to the test. Today's final at Wembley could be the catalyst for perhaps the most unlikely comeback story in the English game. With Nick Pope suspended and Martin Dubravka cup tied, Karius should start today for Eddie Howe's side.
Naturally, when this was first realised by the press, it kicked up a storm. But here's a thought: could Karius be a very different goalkeeper from the one we last saw in English football? It's the nature of the beautiful game - and the position of the goalkeeper - to see a golden opportunity forged seemingly out of nowhere. This is the day that the narrative around Loris Karius could change forever, but that can only happen if we let go of the goalkeeper of the 2018 Champions League final.
Karius' goalkeeper glove supplier, Pope's, posted a photo of the gloves Karius will be wearing at Wembley. The caption was very appropriate. 'Let's rewrite history together today!'

That's exactly it. The chance to rewrite history.
After all, who doesn't love a goalkeeper proving the media wrong? Let's challenge the narrative: today's the day we give Loris Karius a fresh start in English football.