Goalkeepers have been making a lot of difficult things look easy in Qatar. It doesn't mean they're getting the credit they deserve.
It happened in full technicolour at peak time viewing on a Saturday night. Argentinian defenders laid over their goalkeeper Emiliano Martinez in jubilation after the Aston Villa man saved 1v1 from Australia's Garang Kuol with virtually the last kick of the game. Finally, a keeper was a modern hero in normal time (for the bitter aftertaste, please see Courtois, Thibaut).
Then it was back to full-time marvelling at Messi, which went into total overdrive even by normal broadcasting standards.
Martinez had done something rather spectacular in the group stage, too, when he demonstrated great trajectory and temerity to catch a whipped free kick from Alexis Vega in the win over Mexico. The flight path of the ball and 'keeper in unison was pure poetry in motion. But, it was an "easy" save according to unexcitable commentary duo Sam Matterface and Lee Dixon. Nothing to see here.
The Guardian toyed with the idea of damning it with faint praise: "Martinez flies to his right to make a fairly majestic – and camera-friendly – two-handed catch."
Can they just stop it? This was quality goalkeeping downgraded. It's death by a thousand tuts. Rolling the eyes out loud to demean but never to deconstruct the time and effort that goes into the mechanics. If it looks spectacular then it was the opposite. This is the narrative of the naysayers. Perhaps Martinez needs to cut out the Jordan Pickford roll on the ground after a high catch to be taken seriously at all.
When it came to the knockout stage's first penalty drama – you know, that bit where a goalkeeper has their moment in the sun - the groans and disappointment from the BBC were all too audible. Don't worry about Dominik Livakovic's three stops from the crestfallen Minamino, Mitoma and Yoshida. It was clear to Jermaine Jenas that "every penalty Japan missed, they haven't struck properly. Just put your foot through it!"
The Telegraph at least reconsidered their initial view that Japan's efforts were dismal: "Mitoma's was pretty well saved actually on second look but the others were rubbish efforts."
The 'as it happened' commentary services are, by definition, all about chatty banter but this is hardly keynote analysis.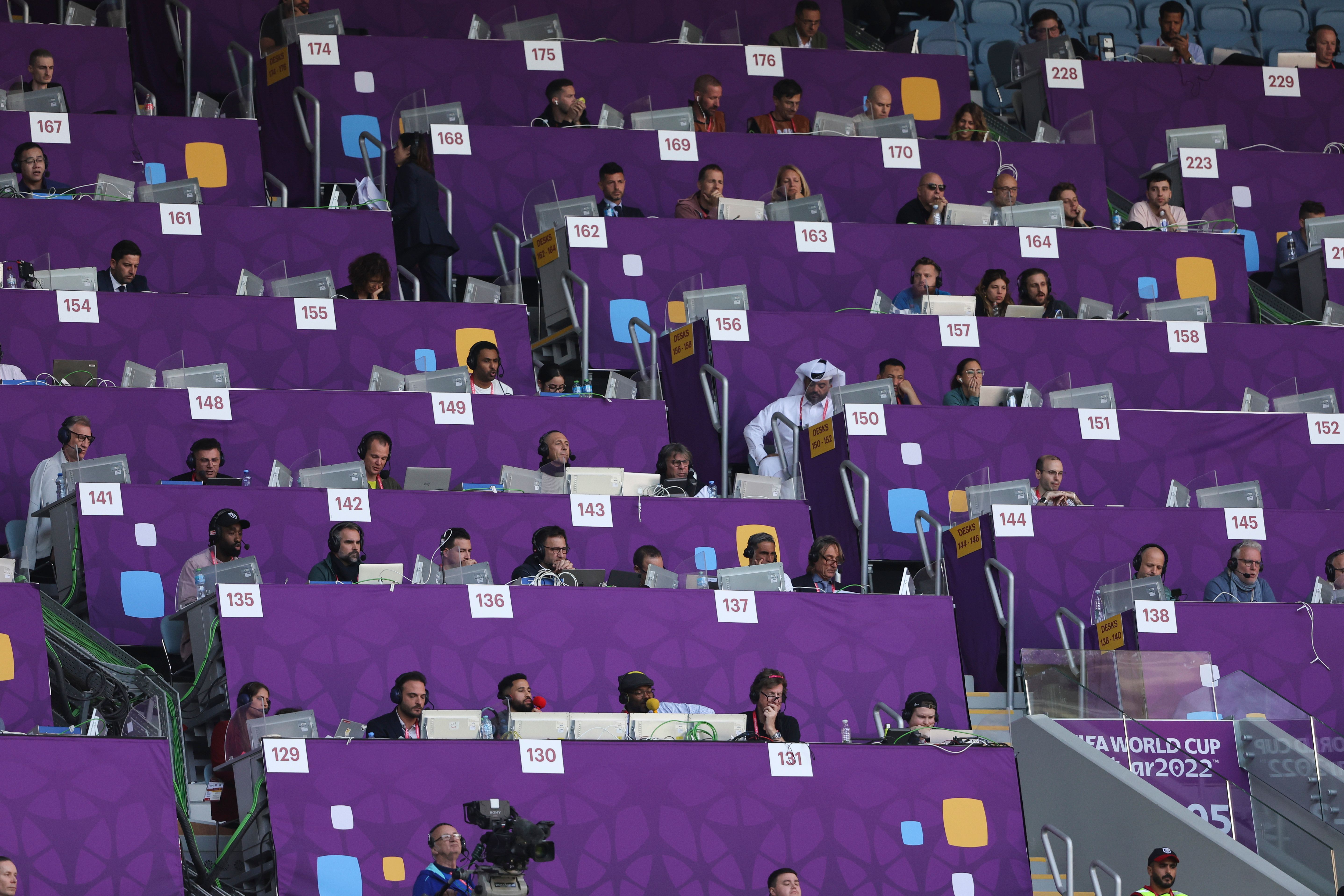 The last 16 started promisingly enough. Andries Noppert used his boot to repel Christian Pulisic within the first few minutes of the game as the United States cavalry attacked the deep-lying Dutch defence. Martin Keown immediately came up trumps: "Outstanding save. It comes back into Pulisic and he hits it first time but the 'keeper gets his left boot to it."
Keown accentuated the positive without referring to a bad miss. No Messing. This is what we needed. Goalkeepers are not the beneficiaries of a striker screwing up. They do stuff to make that happen.
The BBC's Phil McNulty was less admiring: "Pulisic was sent through on goal by Tyler Adams' clever delivery but the outstretched leg of Dutch keeper Noppert made the block. Pulisic should have scored and he knew it." Well, maybe he should have scored. Maybe Noppert should have just not stuck out a leg or rushed out to make that should have, a could have.
If anything, the initial reaction is often driven by the expectation of a goal which rather distorts the actual merits of the save. "We were waiting for the net to ripple" is the default position. The World Cup has still painted the goalkeeper as the reactor not the instigator of the situation. Crash test dummies they are not. They are active, scanning, screening, cajoling, and advancing.
When players are more stunned with a save than broadcasters, you know there's something up. Memories of Ole Gunnar Solskjaer mouthing some obscenity after Jens Lehmann turned his shot around the post two decades ago came to mind in Qatar. After Wayne Hennessey tipped away Saeid Ezatolahi's strike, the Iranian midfielder just turned and smiled in astonishment. He thought it was in. We thought it was in.
Ultimately, the headline in the Guardian screamed "Iran punish Hennessey's blunder with crushing win over 10-man Wales." Like most sound bites in modern life, it's only the last thing that counts.
During Poland's total non-football performance against Argentina, Wojciech Szczesny had the air of a man in control. After all, he was having a stormer of a tournament. You would never know it. Google Szczesny and it's all about the ramifications of that bet he had with Lionel Messi. You probably know about his difficult times at Arsenal. Or his critics at Juventus. Juicy stuff. Not much about his talent.
When he finally did something that was positionally suspect for Kylian Mbappe's first goal, Rio Ferdinand was expecting better. At least Rio said: "Szczesny is one of the best penalty goalkeepers in the world." Forget the other stuff. It's all about penalties, is it?
If the World Cup has been a chance to look at goalkeepers through a different prism, as well as encourage a deeper appreciation of what that most specialist position brings, the result has been underwhelming. A rewiring of the mind has to take place within the mainstream to override the external noise. There is still a lot of wriggle room to call out what is skill and what is routine.
Meanwhile, the Independent has, at the time of writing, just published an article telling us that the most important position in football is upfront. It was ever thus.