Etheridge put in a strong claim for save of the tournament, and it was statistically something to behold…
It wasn't quite enough for Roy Keane to get excited about (obviously), but Neil Etheridge's heroics to keep the score level between Forest Green Rovers and Birmingham in last week's FA Cup third round tie were something to behold.
In a fixture that saw the Blues come from behind to progress to the fourth round, Birmingham needed goals from Lukas Jutkiewicz and Kevin Long to cancel out Ben Stevenson's eighth minute opener. The away side eventually secured a 2-1 win at the struggling League One outfit, but the game didn't go without its moment of goalkeeping magic.
A Regan Hendry volley from outside the box rocketed towards Etheridge's top right hand corner, and was met by a fingertip save that drew a +0.52 xG for shot-stopping. Shot at 47 miles per hour, Etheridge's marginal flick onto the post also elicited a ReboundxG of 0.78, leaving him with a shot handling score of -0.76.
This is because, statistically, most saves of this nature are parried out for a corner, nullifying the rebound. Nonetheless, Etheridge's save was still impressive.
But it was his second action that drew even more plaudits.
With the ball pinballing around in Birmingham's six yard box, Matty Stevens lunged to poke home. His effort was met by Etheridge's stretching top hand, sprawling across goal and doing enough to allow Birmingham defenders to crowd out a third chance.
Including his second touch after Stevens' shot, Etheridge drew an Expected Save probability of just 17%. In 83% of cases, Stevens' shot is scored. A clever spin on the ground means that the second shot is actually in the direction of Etheridge's momentum, and the shot's 30mph speed is why the probability of him making the save isn't lower.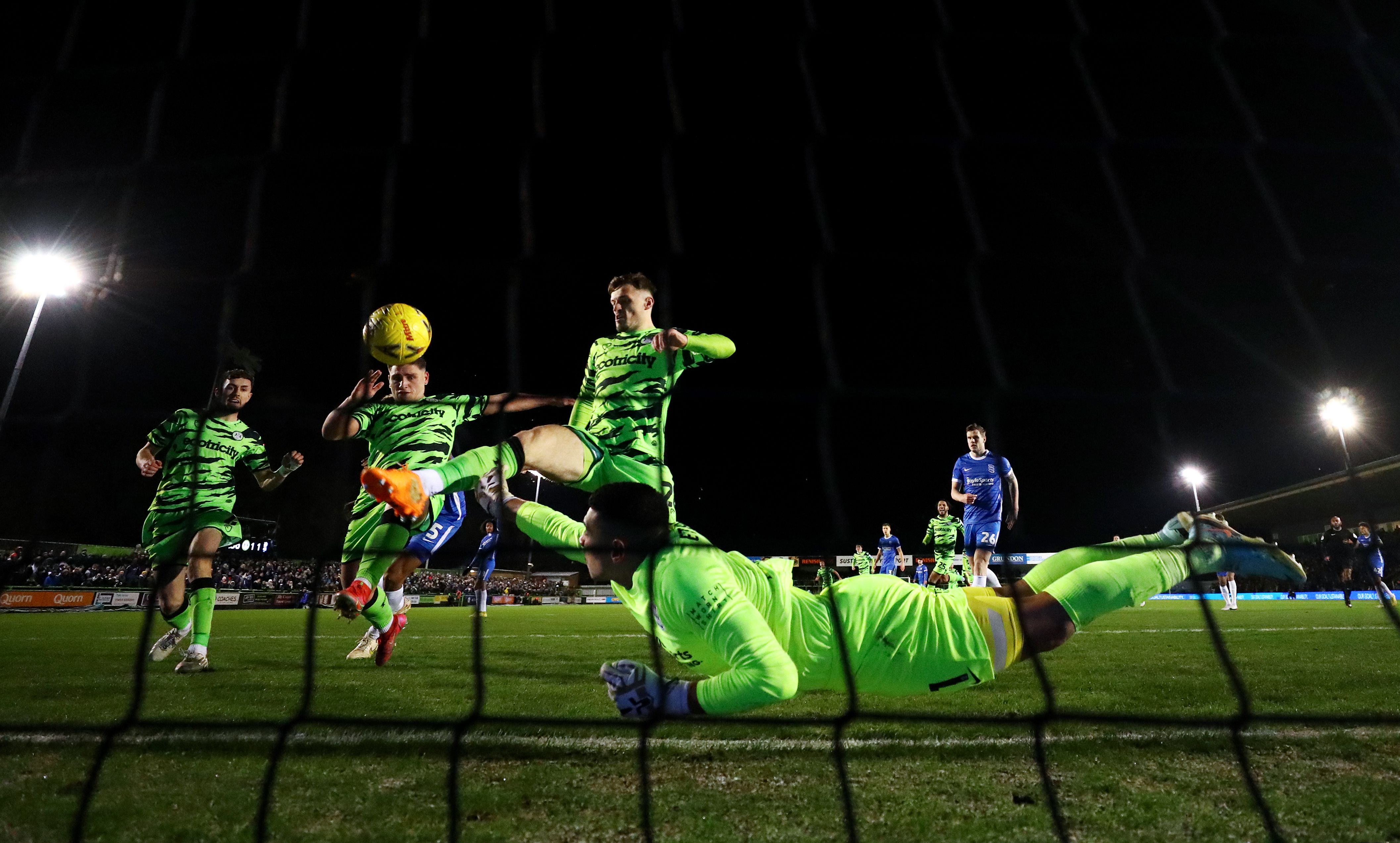 However, the Birmingham number one drew a shot-stopping value of +0.83 from Stevens' shot combined with his small but important second touch as the defenders bundled in, plus a +0.13 handling score, and a lower actual rebound xG than expected (0.06). Coupled with the first save, Etheridge's overall shot-stopping value for the match was +1.35 goals.
Shot-stopping-wise, Etheridge was, literally, more than the difference between Birmingham drawing and winning. His handling scored -0.63, meaning his overall xG was +0.72.
But, for Roy Keane, 'that's his job'.