With David de Gea and Hugo Lloris both still in limbo, with no transfer achieved over the summer, is it the case that football has left them behind?
David de Gea and Hugo Lloris are two of the most reputable goalkeepers of all time.
But the concept of the 'goalkeeper' just isn't so black and white nowadays.
It should be. Those between the sticks have one primary objective: to keep the ball out of the back of the net. The data proves it.
But general opinion has, for some time now, made out that a goalkeeper simply 'doing their job' is not enough. A shot stopping goalkeeper just isn't as attractive as it used to be.
Of course, teams recruit players that fit their style. Most teams across Europe's top leagues play a variation of possession based football. The days of the 4-4-2 'route one' approach are long gone; a tactical relic from a lost age. Thus, it's not rocket science that goalkeepers too have to keep up with the demands placed on them by the evolving game.
Without wanting to sound like a broken record, it's not unfair by any means to say that teams must prioritise a goalkeeper whose primary ability is to stop shots. Of course, a goalkeeper who can only save shots will most likely struggle at the highest level of professional football. There's no good in being a one trick pony these days.
But the reality is what it is. The traditional shot-stopper just is no longer the flagship model. And it's this reality - fairly or unfairly - that sees goalkeepers like David de Gea and Hugo Lloris without prospects of consistent first team football for the foreseeable future.
In the case of the latter, The Athletic's Tim Spiers perhaps said it best. 'It is a rather unsatisfactory end to an illustrious era', he commented on Lloris' lack of move away from Spurs and resulting disappearance from matchday affairs. 'Even more so when you factor in his last appearance was trudging off at half-time at St James' Park when 5-0 down to Newcastle in April.' Spurs went on to lose 6-1 that day.
It's precisely that concept of 'era' that has brought unceremonious endings to two of the most impactful Premier League goalkeeper careers of the 21st century.
David de Gea's struggles playing out from the back were well documented both by-eye and by-data. He wasn't conducive to Erik Ten Hag's build up style. The Spanaird wasn't proactive enough off his line to deal with aerial balls; a non-negotiable for those tending goal at the top. By Goalkeeper xG data, he ranked 36th out of the 39 goalkeepers to make an appearance last season in the shot prevention category. On distribution alone, a -0.08 value in goals left him 20th.

Yet, de Gea was still a net positive in 'OGV' (overall value in goals) to Manchester United This is because of his shot-stopping - proven by data to be the most important and value-heavy part of a goalkeeper's game in goals - which came in at +5.89 goals, 5th in the Premier League.
The story is worse overall for Lloris, who endured a torrid final campaign with Spurs. He recorded a -5.61 OGV, 18th out of the 22 goalkeepers who played more than ten games. Though Lloris was statistically poor across the board, for a few years he'd represented years gone by as one of the last members of the old guard. Cat-like reflexes, athleticism, and an overwhelming urgency to keep the ball out of the net had established Hugo Lloris as one of the best in the world.
He was the future once.
Of course, the reason for Lloris' departure from Tottenham was not as explicitly down to his ball playing ability as it was in the case of de Gea's departure from United. But, it is true to say that generally, his standout attribute - by far - was his shot-stopping. And, when that abandoned him, Lloris didn't have the weight in numbers in distributing or shot preventing to make up for it.
In the 2021/22 season, Lloris recorded a +4.64 value in goals shot-stopping score by Goalkeeper xG data. Over the course of the entire season, with other measurements taken into consideration, he was worth +7.34 goals to Spurs that year.
Last season's negative statistical swing was unprecedented.
When you compare Lloris against his top six counterparts during, say, the 2014/2015, the bar of ability looks very different to now. He matched the likes of Simon Mignolet, David Ospina, and Wojciech Szczesny in his sh0t-stopping ability. Thibaut Courtois was not required to adapt to ballplaying demands under Jose Mourinho at Stamford Bridge as he would have to do upon joining Real Madrid a few seasons later.
A certain David de Gea set the undisputed benchmark for goalkeeping exceptionalism in the top flight in the mid-2010s, predominantly because of his shot-stopping ability. The main factor that set the height of the bar was the standard of keeping the ball out of the net.
Fast forward to Ederson's arrival into the Premier League in the 2017/18 season. Aside from Ederson himself, and perhaps Jordan Pickford and Mat Ryan, it was only really the Brazilian who was a true footballing-first number one. The arrival of Kepa Arrizabalaga the following year saw a world record fee wound around a goalkeeper whose greatest attributes were his 'lightning-fast reflexes, allowing him to make stunning close-range stops, and calm composure in even the most frenetic of penalty areas.
De Gea and Lloris were still on brand, but the tide would soon change. Manuel Neuer's consolidation of the success of sweeping at Bayern Munich only pushed the position further in that direction, with Marc-Andre Ter Stegen's emergence as Barcelona's starting number one adding pace to the fashionable side of goalkeeping.
Goalkeepers of de Gea and Lloris's mould were coming to the end of their shelf lives.
As Alisson Becker and Ederson kept the benefits of ball playing on the front page of goalkeeping Vogue, Robert Sanchez and Emiliano Martinez proved that the ability with the feet was becoming the norm for Premier League sides who were looking to the future. In the last two years, Aaron Ramsdale, Jordan Pickford, David Raya, and Jason Steele have entirely normalised not just the benefits, but the necessity, of using the number one as the eleventh man.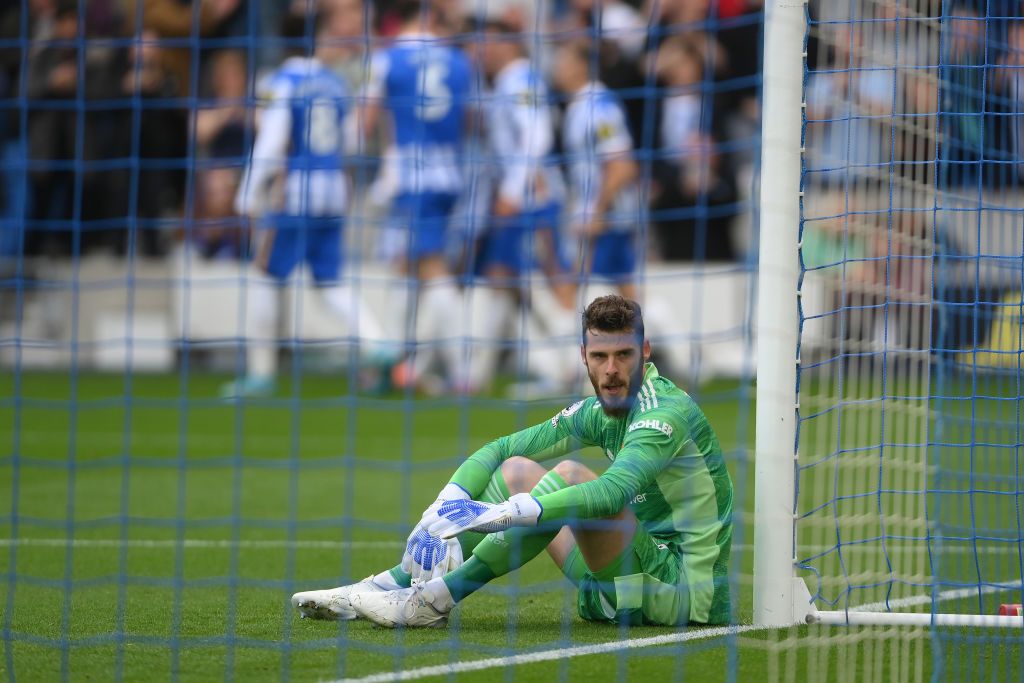 We can find some comparisons in Europe, too.
In the Bundesliga, Stefan Ortega and Mark Flekken, of Arminia and Freiburg respectively, earned moves to the Premier League with Manchester City and Brentford. Goalkeepers with considerable Champions League and international experience, such as Peter Gulacsi, Kevin Trapp, and Yann Sommer, were passed on by top flight English clubs.
Of course, there are multiple factors that influence such moves. Wages, playing time, affinity with managers or coaches, and a number of other considerations go into such moves. But, on paper, the point stands: goalkeepers considered much more 'rounded' in their overall ability had made it to the holy grail of England's top flight over those who were arguably better shot-stopping goalkeepers with more experience in the biggest of games.
In the Premier League last season, de Gea bettered Ederson in shot-stopping. In fact, he also ranked higher in overall goal value. Out of the four Champions League qualifying teams, Nick Pope ranked the highest in OGV across the season. In fact, Ederson was the joint-lowest ranked goalkeeper compared to his team's finishing spot, nine places out.
The previous season, Lloris also bettered Ederson - and Ramsdale - in OGV figures.
But in no world would de Gea and Pope ever start for Manchester City. In Pope's case especially - perhaps one of the very few 'traditional' goalkeepers (those whose standout attribute is notably their shot-stopping and cross claiming) left in the Premier League - this argument is most prevalent in the case of the contest (or lack thereof) for the England number one shirt.
Pope - and Aaron Ramsdale - both greatly outperformed Jordan Pickford last season in their overall goal value to their clubs. It's hard to argue that either will get another look in - rightly or wrongly - whilst Gareth Southgate is in charge.
Perhaps this all comes down to a matter of definition. What does it really mean to be a good goalkeeper, or a better goalkeeper than the next man? We can measure it statistically.
However, even if de Gea did outrank Ederson last season overall, would he have performed in such a way in a Manchester City team where the demands on him were different? Again, the data can take us quite far, and shows clear distinction between the traits that de Gea and Ederson can bring to their respective team, but there naturally remains an element of the hypothetical.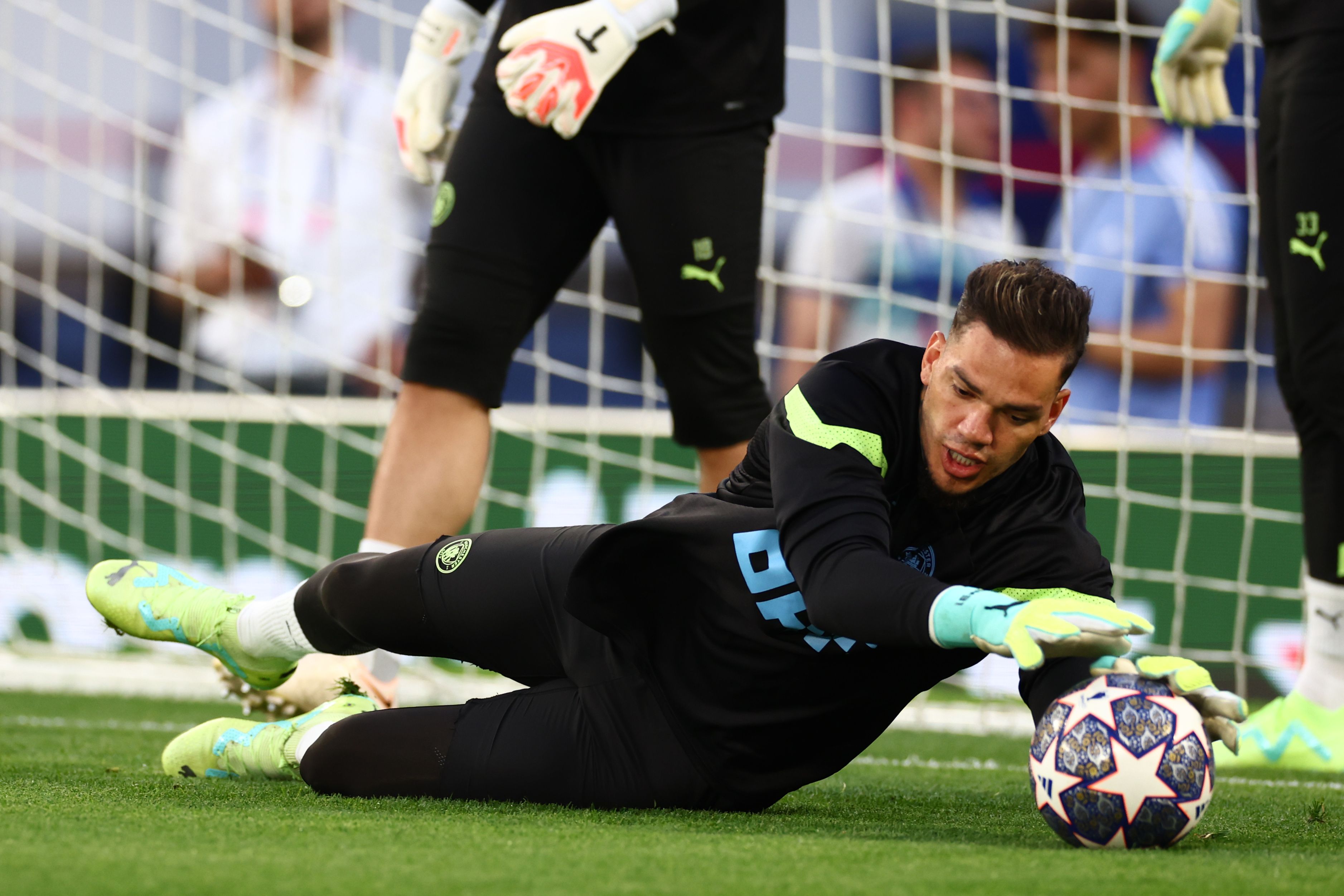 Ultimately, the best goalkeepers are those that adapt most quickly to the demands placed on them, and the circumstances in front of them.
Whilst, for most of the recent past, de Gea and Lloris did generally react to what was in front of them competently, last season, a combination of high profile errors and general malaise saw a sharp turn in public opinion. Often, it's that last thing that proves so pivotal: the jury had come to a consensus on de Gea and Lloris some time ago.
As with so many things, when the shiny new goalkeeper came long, the clock began ticking for those who constituted the old.
It does seem that the clock has now passed midnight.