Nurture vs nature; do goalkeepers' skills come from their DNA, or are they learnt within certain environments?
One of the most heart-warming and unlikely Premier League debuts of recent years was David Martin's West Ham appearance against Chelsea in December 2019. Offspring of West Ham legend Alvin, it had taken Martin Junior a mere 16 years to make a grand entrance via the school of senior knocks. Better late than never. That's exactly how it turned out.
The lesser-spotted son revealed he could barely eat a thing for two days before the game. He didn't choke on the pitch either. The 33-year-old enjoyed a double clean sheet and man of the match as he was mobbed by teammates. A well travelled goalkeeper, who had trodden a path from Milton Keynes Dons to Millwall, was now embracing his famous father in tears at Stamford Bridge. Who said football was a clinical business?
Then again, a laboratory setting might be worth a visit.
Dive a bit deeper into the family tree and there's compelling evidence of a sporting gene running riot. David's brother Joe is plying his trade as a defender at Ebbsfleet, having played for Gillingham, Millwall and Blackpool, while Alvin's daughter is a swimmer.
The kid version of David got an eye-opening start to the big leagues through the lens of the Upton Park dressing rooms too. When he went down to the training ground as a youngster, he got tied up with a skipping rope by 'The Terminator', Julian Dicks. This 'initiation' into the world of professional football had set the ball rolling in the right direction.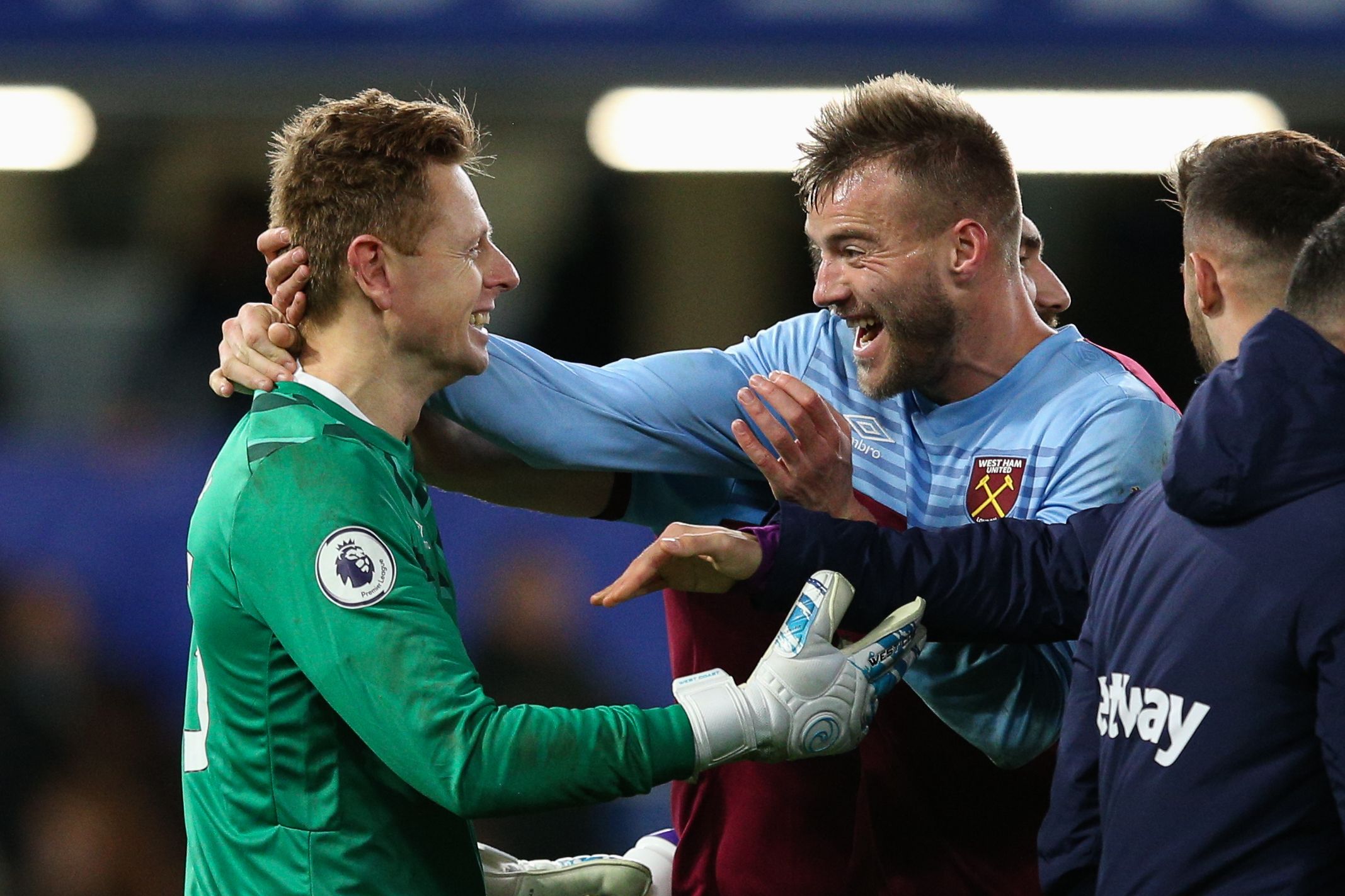 There's compelling evidence on how nature and nurture can interlock to formulate an elite athlete or at least provide a more favourable set of circumstances to produce one.
Alun Williams is a Professor of Sport and Exercise Genomics at Manchester Metropolitan University's Institute of Sport with a particular focus on human physical performance and health. "The first question that originated back in the 1970s was how important genetics was versus the environment in assessing the performance of athletes. The answer seems to be a pretty even match for both. There is essentially a 50/50 split between your lifestyle and genetic make-up in determining outcomes."
This even branches out to the physical attributes in goalkeeping family trees. Professor Williams continues: "If you are looking at height and limb length then that's about 80 or 90 per cent heritable. For the other ten to 20 per cent, the nutritional environment can make a dent in the end result of height." This latter ratio is not insignificant.
Daniel Pavan, the former goalkeeper coach at Internacional, spotted Alisson's talent as a chubbier and shorter pre-pubescent. Pavan recalled the Brazilian number one had questionable refuelling habits: "It was a matter of genetics, combined with the fact that he loved to have a soft drink and a cookie in his hands after every session". Two years of healthier options later, Alisson was a lean machine, 16 centimetres taller and well on the way to elevating himself through the national side in his age category.
On the other hand, the Liverpool goalkeeper's multi-talented sporting family gives even more compelling testimony: "My father played for his work team, my mother played handball in school, and my grandfather played amateur football. And after all this, came my brother playing and then I started to like it, too." As Professor Williams cites: "If one athlete marries another then the spread of two sets of favourable genes can be even more beneficial."
Another famous footballing dynasty lies within a ten minute drive from the University. There's a very cute video of Kasper Schmeichel making saves in the Old Trafford corridor, fully dressed up in a junior replica of his father's kit. No matter that he goes down like a sack of potatoes to make the stop from Paul Ince's son. The toddlers got a taste for the big time. There's nothing like learning on the job under the lights.
Exposure to the sights and sounds of sporting excellence had a lasting impact on Schmeichel Junior: "Watching people like my dad, Paul Scholes, Ryan Giggs, David Beckham, and Eric Cantona every day in training was incredible. I saw how hard they worked, the perfectionism and absolute dedication required to reach the top. I learnt that there are no shortcuts."
There is no substitute for hard work but studies have shown that even that won't be enough to make the leap over those who have just "got it" in their bloodline.
Angus Gunn has had an incredible couple of weeks, enjoying his first Scotland call-up and then keeping out Spain for a famous win at Hampden Park. His father Angus was a proud Scot, earning six caps, and just under 400 appearances for Norwich. The story goes that Gunn Senior took his son down to the Carrow Road Academy to watch every game in his formative years. There's even a video circulating of the young Gunn as a wee man in Edinburgh with a father shouting: "He's a natural".
The grit before the glory is also highly relevant. As Arsene Wenger remarked: "No one has enough talent to live on talent alone." There was a very specific period in Martin's career that set the path for that Chelsea game.
Rafa Benitez brought the 20-year-old rookie from MK Dons to Anfield as understudy for Pepe Reina and Jerzy Dudek in 2006. Both Martin and his father cite that four-year period as absolutely crucial in his development, installing a harder, cemented layer of mental resilience.
Despite never playing in the first team, Martin went through the training routines that included cup and high pressure Champions League games coming thick and fast. The schedule was so tough that he used to sleep through his alarm. "Working with Pepe Reina made me the goalkeeper I am today. He was one of the mentally toughest people I've ever met, which is not something I had naturally."
Parents know their children. Martin Senior also picked up on the change, claiming that Liverpool gave his son insight on how to take the heat. There was room for improvement with the right opportunity and finishing school. It doesn't come much harder than Liverpool at the peak of their European powers under Benitez.
Variables will be exacerbated when the marginal gains of elite sport are played out at full volume. Professor Williams notes "not everybody learns skills at the same rate. Learning how to catch a football or perform a task derives from the neuromuscular system. That shows a strong genetic component, comprising of about 60 to 70 per cent. Training is massively important but some people literally learn quicker".
None of this is to say that hours of hard work cannot make massive strides. Not every goalkeeper has a super talented sister or brother in the same family. There are plenty of sole traders who have made good. Bruce Grobbelaar fought in the Rhodesian War and Bert Trautmann experienced the horrors of the Second World War. What is pressure after that?
Goalkeepers are probably the most exposed athletes out there within the team environment. The goalkeepers' union will stick up for their breed, but when the family can directly feed into the biological matrix of one of their own, it becomes almost second nature. Controversial evolutionist Richard Dawkins once said: "DNA neither cares nor knows. DNA just is. And we dance to its music."
He might be on to something.