Goalkeepers have been on the move since the season's close. Which shot-stopping transfers have flown under the radar so far?
Lawrence Vigouroux: Leyton Orient to Burnley
2022/23 was a special campaign for Leyton Orient and their goalkeeper, Lawrence Vigouroux. The Os won their first league title since 1970, an achievement made even more special by their previous ownership debacle, fall from the Football League and the fact that promotion completed what the late Justin Edinburgh had started before his tragic death.
At the centre of it all was Vigouroux, whose 24 clean sheets is a club-record for a league campaign. He topped it off with a third consecutive Player of the Season award and a place in the League Two Team of the Season, alongside teammates Omar Beckles and Idris El Mizouni. Campaigns like that don't just happen.
"I'm delighted to have signed for Burnley. It's a massive club and coming from league two where we had such a really good season last season is actually amazing", Vigouroux told Goalkeeper.com
"To get that kind of interest was so important for me, and ever since I walked through the door here I felt very welcome, the boys have been brilliant. You can see it's a really good bunch of lads, really good coaching staff, and the manager is one of the best young managers in the world so to learn from them is going to be massive for me over the next three years.
"Hopefully I can take every little detail, the amount of detail they give, and put it in my game. If I can do this then I'm going to improve massively as a goalkeeper".
Vigouroux brings depth to a strong Burnley goalkeeper department, already consisting of Arijanet Muric, Bailey Peacock-Farrell, and soon to also include James Trafford. But, with Peacock-Farrell is rumoured to be seeking a move away from the club in search of a number one role, reinforcements were needed as Burnley returned to the big time.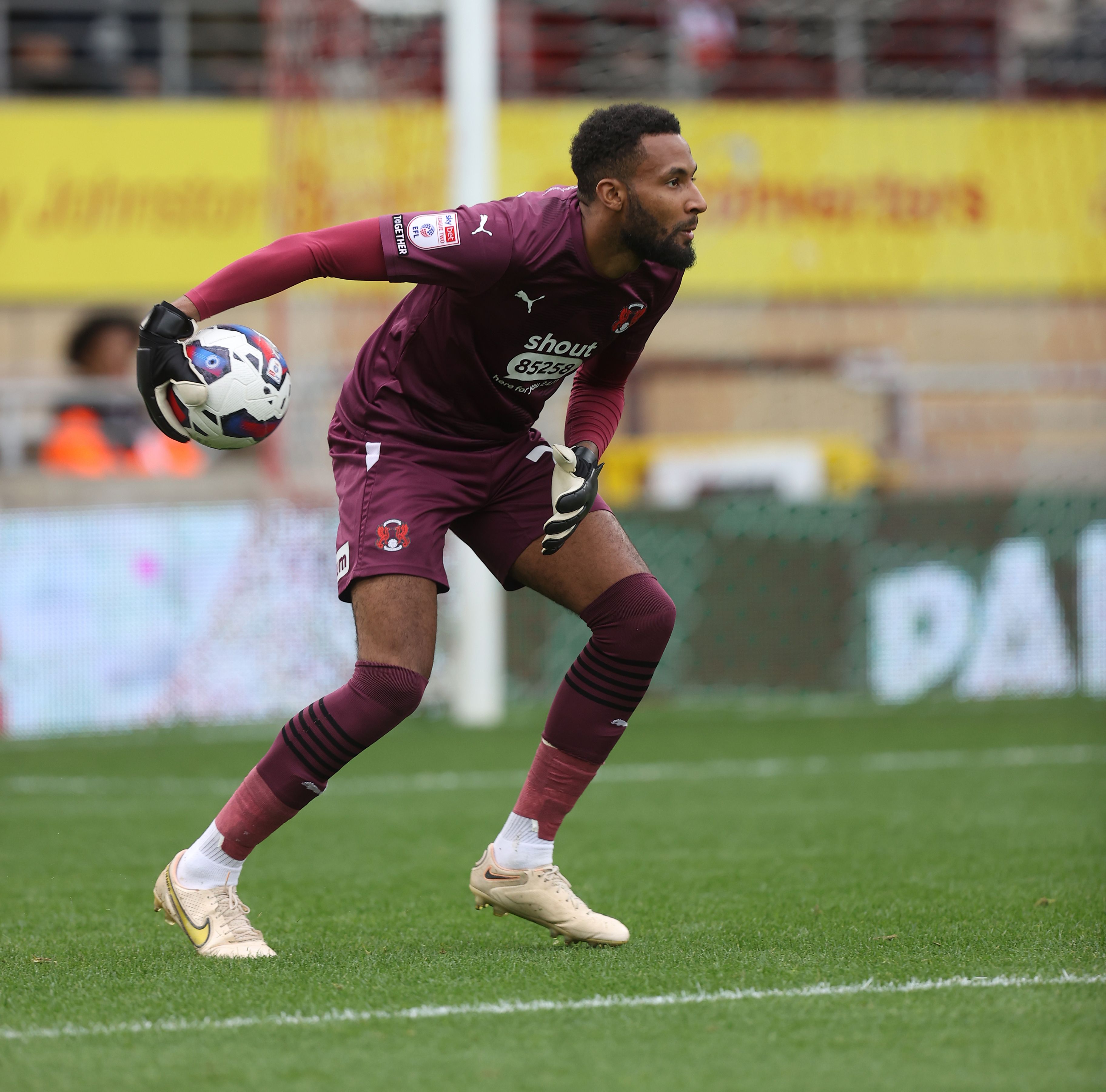 A jump to the Premier League from League Two is a big step to make, but Vigouroux brings more than just a capable pair of hands to Burnley's department. The 29-year-old, speaking at length to Goalkeeper.com in May, will also bring an experienced head and sense of maturity to a goalkeeping department that will likely be supporting Trafford as a 20-year-old number one in the top flight.
It will be a role that will place emphasis on the interpersonal. The department will require the human element of what a goalkeeper like Vigouroux brings. His career story is one of personal development as much as a journey on the pitch.
In his early twenties, Vigouroux moved to Swindon, having to learn the hard way at times under current Orient boss Richie Wellens, which eventually resulted in his departure.
"I always will love Swindon," he told Goalkeeper.com. "As a young lad trying to make a way in the game, they gave me an opportunity to play week in week out. I kind of took the mick a little bit in terms of my lifestyle and I thought I would play every week. When Richie came into Swindon, he was honest with me, he said my lifestyle wasn't right, I didn't live the right way, my attitude wasn't good enough."
When Wellens arrived at Brisbane Road, "we had a chat and I said to him that I'm a different man now," Vigouroux states. "Our relationship has grown to a place where I can speak to him about anything and I see him as a really good manager, an unbelievable coach, but also as someone that I have a lot of respect for and really enjoy working under. I think he'll have a great career and he'll go and work as high as he wants because the way he sets teams up to win games, it's something that's not League Two level, it's much higher."
Burnley have, in recent years, utilised a senior presence well in their goalkeeper department. Whether it was Joe Hart and Tom Heaton reinforcing Nick Pope's rise, or now with Vigouroux, Muric, and most likely Trafford, the Lancashire outfit's department looks in good stead to rejoin the Premier League this season.
Spike Brits: AFC Wimbledon to Manchester City
16 year old Thorsten 'Spike' Brits has recently become one of English goalkeeping's most talked about young names. The recent rises of Manchester City's James Trafford and Brighton's James Beadle have placed a spotlight on the promise of England's young goalkeeping talent, and City seem to be replenishing their stock by prising Brits away from boyhood club AFC Wimbledon.
Though a few years his elder, Trafford made the move to the Premier League club during his academy days from lower league opposition, much like Brits. He joined City from Carlisle at 12, whilst Beadle moved from Charlton to Brighton aged 17.
Brits has been involved with England camps at U16 level, making eight appearances so far. He moves north for a record academy player fee for Wimbledon, and was officially unveiled on 2nd July, though a fee was agreed in June.
Wimbledon Academy Manager Michael Hamilton said, speaking to Wimbledon's website, that 'this is a bittersweet moment for us as an Academy because Spike is someone who we've seen develop from being a young boy to a young man and that story would have had a beautiful ending if he had progressed and played for the first-team.
'This opportunity affords him the chance to take his potential into an elite environment, it's an opportunity of a lifetime. It's never clean to measure the impact of a specific person or event in a player's development but his progress has been supported by Jack Matthews (Head of Coaching), Ashley Bayes (First-Team Goalkeeping Coach), Craig Longstaff (Academy Goalkeeper Coach), Jordan Knight (ex-Academy Goalkeeper Coach) but more importantly, himself and his family'.
Pep Guardiola may have worked wonders with City's first team on a big budget, but it's important that the Manchester club's future on the playing field is as much made up of homegrown talent, as well as the big name signings that have taken the club so far. Though Trafford will most likely be moving away from City, the opportunities that come from joining the academy system of such a club - on and off the field - will stand Brits in good stead should his future career keep him at the Etihad or not.
Max Crocombe: Grimsby Town to Burton Albion, and Jamal Blackman: Exeter City to Burton Albion
Though budgetary constraints are more prevalent in the EFL, plenty of smart goalkeeping deals are done each summer. Two of those were taken over the line by Burton Albion, who secured the services of ex-Grimsby Town stopper Max Crocombe and ex-Exeter City goalkeeper Jamal Blackman, both on free transfers.
Crocombe, originally hailing from New Zealand, began his footballing journey with MK Dons and Oxford United. Consistent match minutes proved hard to come by for some time, with spells in non-league sandwiching a scattering of appearances at Barnet and Carlisle (then both Football League clubs).
After spending some time in Australia with Brisbane Roar and Melbourne Victory, Crocombe returned to English football in 2021, signing for Grimsby Town in what would be the most important spell of his career to date. He supplanted James McKeown from the number one role at Grimsby in December of that year, before going on to don the gloves a number of times more - including in Grimsby's National League Play-Off Final victory at the London Stadium.
Grimsby's return to the Football League was coupled with a scintillating FA Cup run in which Crocombe played a central role. The Mariners beat Southampton to advance to the Quarter Finals of the competition last season becoming the first club in the competition's history to knock out five teams from a higher division. A heavy defeat away at Brighton wasn't a surprise, and may not have been a day to remember in footballing terms for Crocombe, but Grimsby's number one had firmly established himself as just that: a number one, for the first time in his career.
Crocombe will bring a momentum to the Brewers' goalkeeping department, off the back of two successful seasons with Grimsby. The crowning achievement on a personal level was the keeping of 19 clean sheets in all competitions across an impressive total of 59 matches over the 2022/23 campaign.
On a free transfer, Crocombe's a smart addition. Jamal Blackman, in a similar vein, brings a solidity to a department now comprising himself, Crocombe, and Ben Garratt following Craig MacGillivray's departure for MK Dons. A huge 6'6 presence in the box, Blackman bolsters the physical presence of the Brewers' goalkeeping department alongside Crocombe (as a bit of irrelevant trivia, the pair would hypothetically stand combined at a huge 12 feet 10 inches tall).
He started 38 of Exeter City's 46 games last season, as the Grecians retained their League One status with a comfortable 14th place finish. Popular consensus makes out that Exeter fans were disappointed to see him leave the club for financial reasons.
Manager Gary Caldwell's explanation for his departure was somewhat cryptic. 'It was a difficult decision as he came here to show how good a goalie he was and he has had a good season. But financially we decided we had to go in a different direction and also felt I wanted a different personality in goal from next year', said the Exeter boss.
Known to be something of a penalty specialist, Blackman brings a host of experience from across English football (as well as time in Sweden and the MLS) to a goalkeeping department at Burton shaping up to be one of League One's most complete. Shot-stopping solidity is what Burton fans should expect from their two new goalkeepers, but on a holistic level, over 200 combined EFL appearances for no upfront transfer fee is really shrewd business by the Brewers.
Luke Southwood: Reading to Cheltenham Town
Opinion amongst Reading fans was divided when Luke Southwood left the club on loan last summer. The academy product had endured an up and down campaign during the 2021/22 season, in which Reading had narrowly escaped relegation. Some questioned why a homegrown goalkeeper, who'd shown a deal of promise, had been sent out on loan in favour of signing Joe Lumley on loan from fellow Championship club Middlesbrough.
Lumley had endured a fairly difficult season with Boro the previous year, though proved a solid signing for the Royals whose relegation could have been a lot messier had it not been for a selection of reliable performances from the Englishman.
Upon their relegation to League One, amidst severe administrative trouble and with only one senior goalkeeper in the squad, Reading's decision to release Southwood was even more puzzling. He'd kept 16 clean sheets last season with Cheltenham in League One, and had become a fan favourite.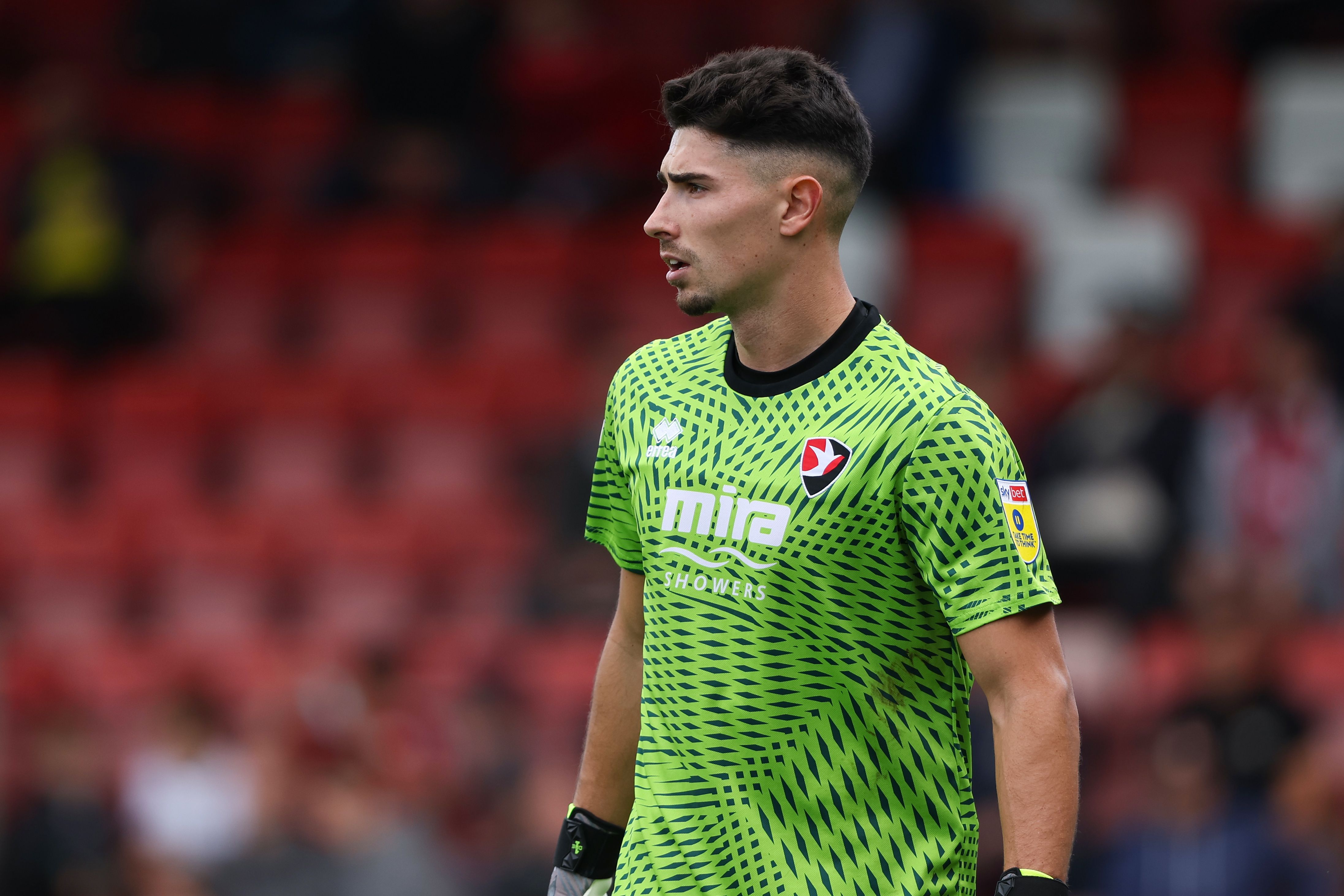 'I'm buzzing to finally get it done', he said, following the permanent move.
'It's something I have wanted pretty much the whole window so I'm glad to get it done. It was such a good season last year, I enjoyed it and learned so much and we've got such a good group here. The fans were definitely a big factor. When you feel support like that, so I can't wait to get going and play in front of them again'.
Southwood is a promising goalkeeper whose speed around the goal and reflexes make up for his smaller physical frame. A standout performance against Fulham was the pick of the bunch during his time at Reading, securing three points for the Royals with an incredible 1v1 save from Josh Onomah at the death. Though there were errors during his time at Reading, Southwood's spell at Cheltenham last season more than proves that the club have pulled off a coup in signing him, reportedly against Championship bidders.