How far did each brand make it in Qatar?
And just like that, it was over.
The 2022 World Cup came to an end with one of the best footballing spectacles in history; a stunning 3-3 draw between Argentina and France in 120 minutes, before the fairytale end to Lionel Messi's international career came true as Argentina won on penalties.
France were gallant losers, with goalkeeper Hugo Lloris to thank in part for his hand(s) in helping them reach the final. His opposing number one, Emiliano Martinez, wrote himself a new chapter in the history books when he lifted the famous trophy (and…playfully displayed his adulation at winning the golden glove).
This year's Golden Glove trophy was fashioned - as in years gone by - in the style of the latest Adidas glove, this year the Speedportal Pro edition of the range. But, on Martinez' hands were a pair of the new 'al Rihla' pack, made especially for the Qatar tournament. Adidas have put forward both finger protection and non-finger protection models, with URG 1.0, 2.0, and 3.0 latexes available on different variations (1.0 is professional grade, but 2.0 and 3.0 are more durable). The most expensive variation of the glove sells for £119 at selected UK retailers.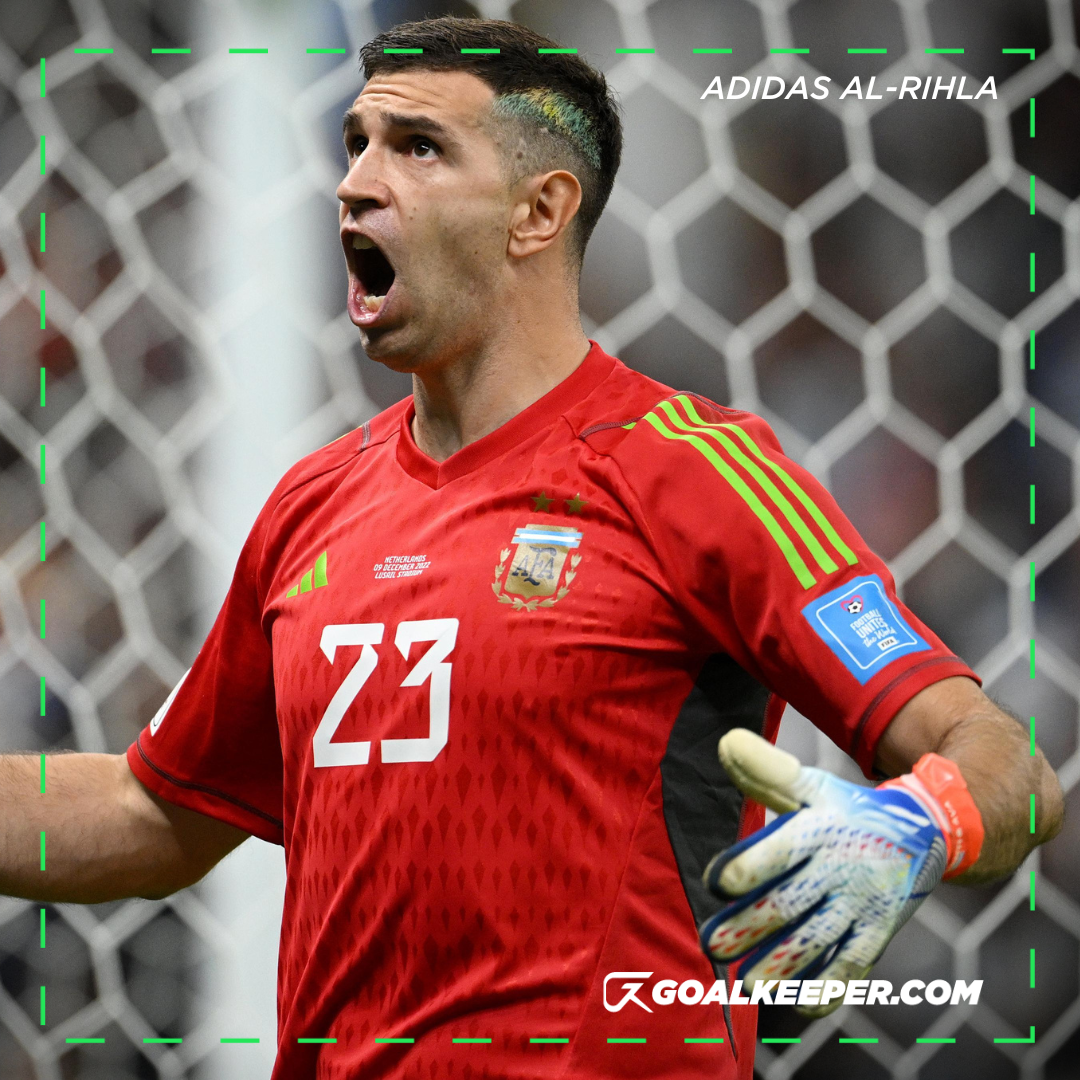 Adidas were not the only brand to bring out a special edition range for the World Cup. Asmir Begovic's AB1 released a clean white and red 'UNDICI BIANCO World Cup Edition' glove, worn by Serbia's Vanja Milinković-Savić, and Nike put forward a stunning three-style 'Generation' for the tournament.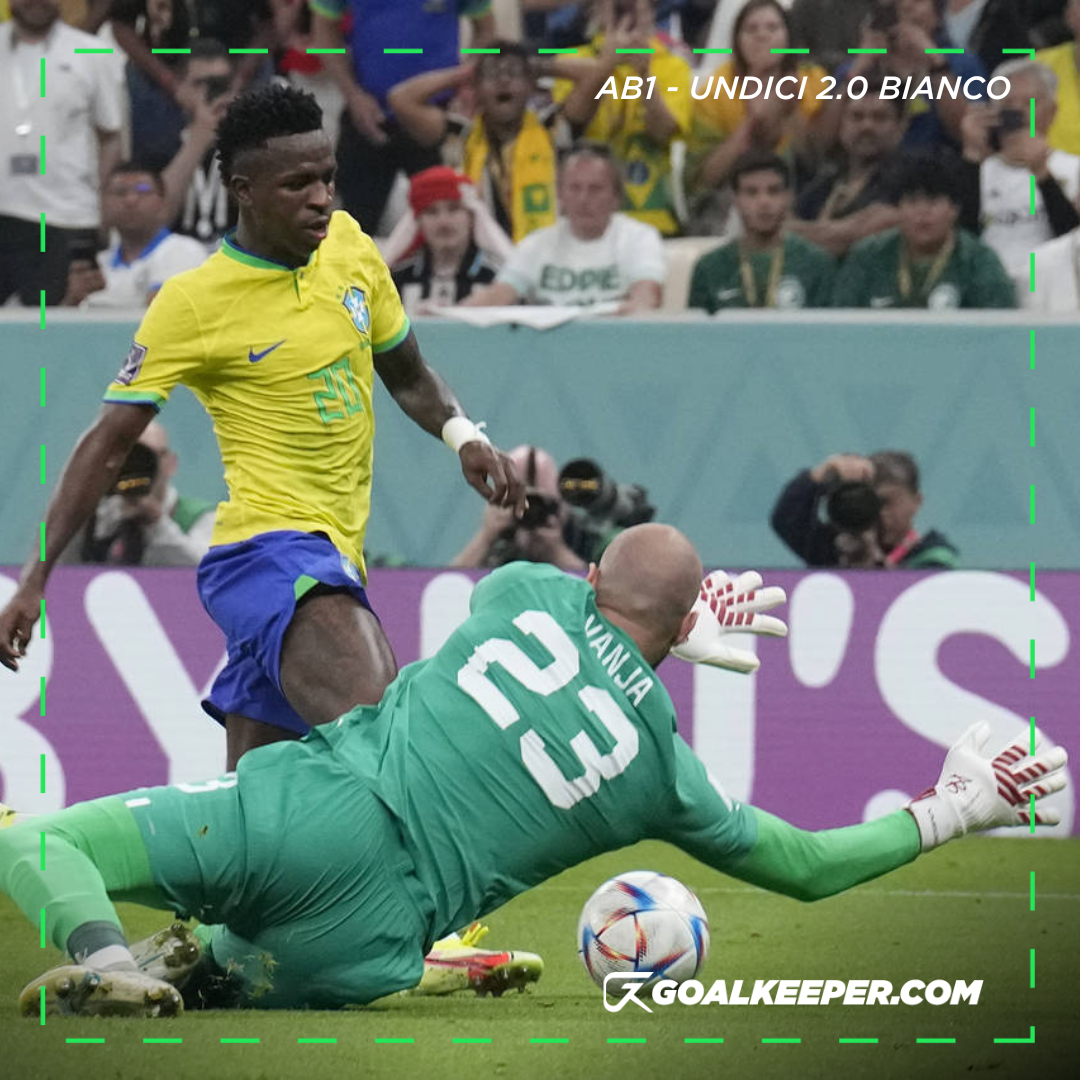 The Vapour Grip, Phantom Elite, and Mercurial Touch styles were included in the range, comprising a range of black, copper-gold, and pink-accent (on the Mercurial variation) colours. Belgium's Thibaut Courtois and Brazil's Alisson Becker opted for their usual Vapour Grip models. Out of the three models, the Mercurial Touch variation currently retails at the highest price (£135) and all variations feature Nike's 'ACC' All Condition Control technology.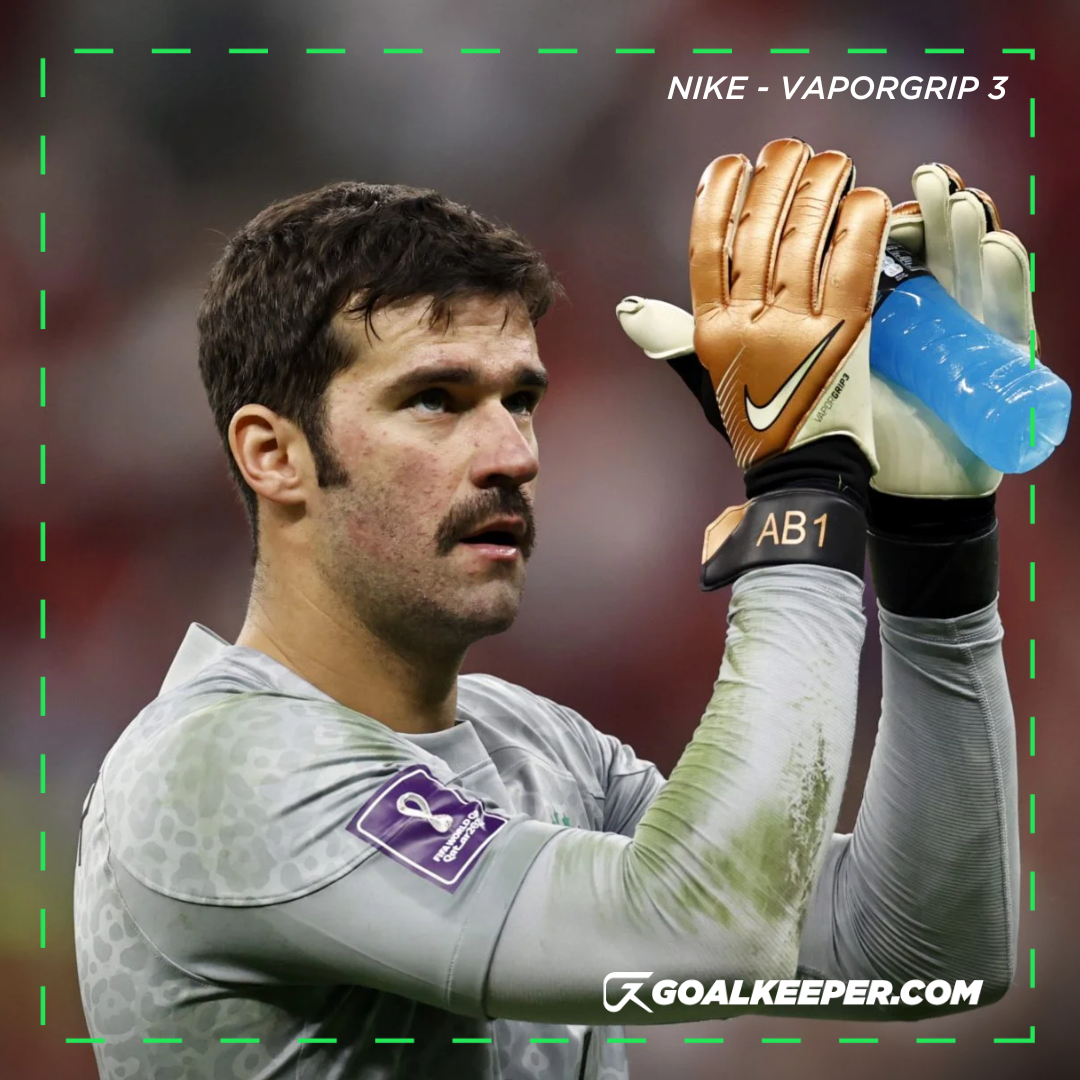 Uhlsport reached the semi-finals on the hands of Yassine Bounou, amongst others, who trailblazed into fourth place showcasing the Speed Contact 'Blue Edition'. Japan's Suichi Gonda, another surprise performer, also wore Uhlsport, helping their total number of endorsees at the World Cup to 12.
Runners-up Reusch had 13 ambassadors at the World Cup, and released the 'Desert Bloom' pack for the tournament, modelled on the hands of Hugo Lloris most prominently. The Desert Bloom colourway came in eight variations, including the introduction of their AdaptiveFlex System - an extended palm variation that featured a half-strap over the backhand of the wrist area.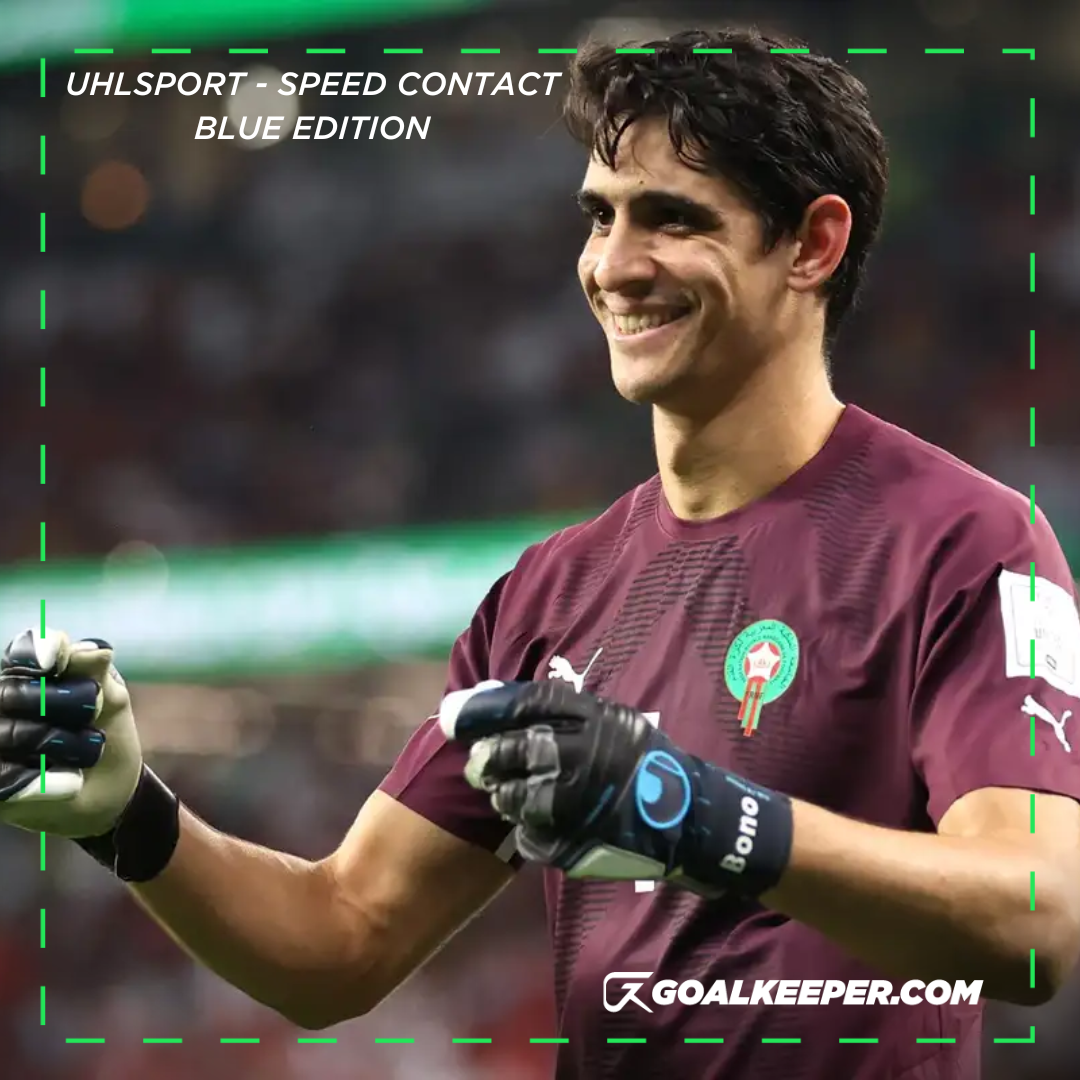 Lloris opted for his usual Attrakt Freegel Fusion Goaliator variation, Spain's Unai Simon wore the PureContact style, and Poland's Woijciech Szczesny put in a string of outstanding performances in the Attrakt Speedbump edition. Reusch also top the cost charts, with the Reusch Attrakt Freegel Fusion Ortho-Tec Goaliator style retailing pre-sale at £189.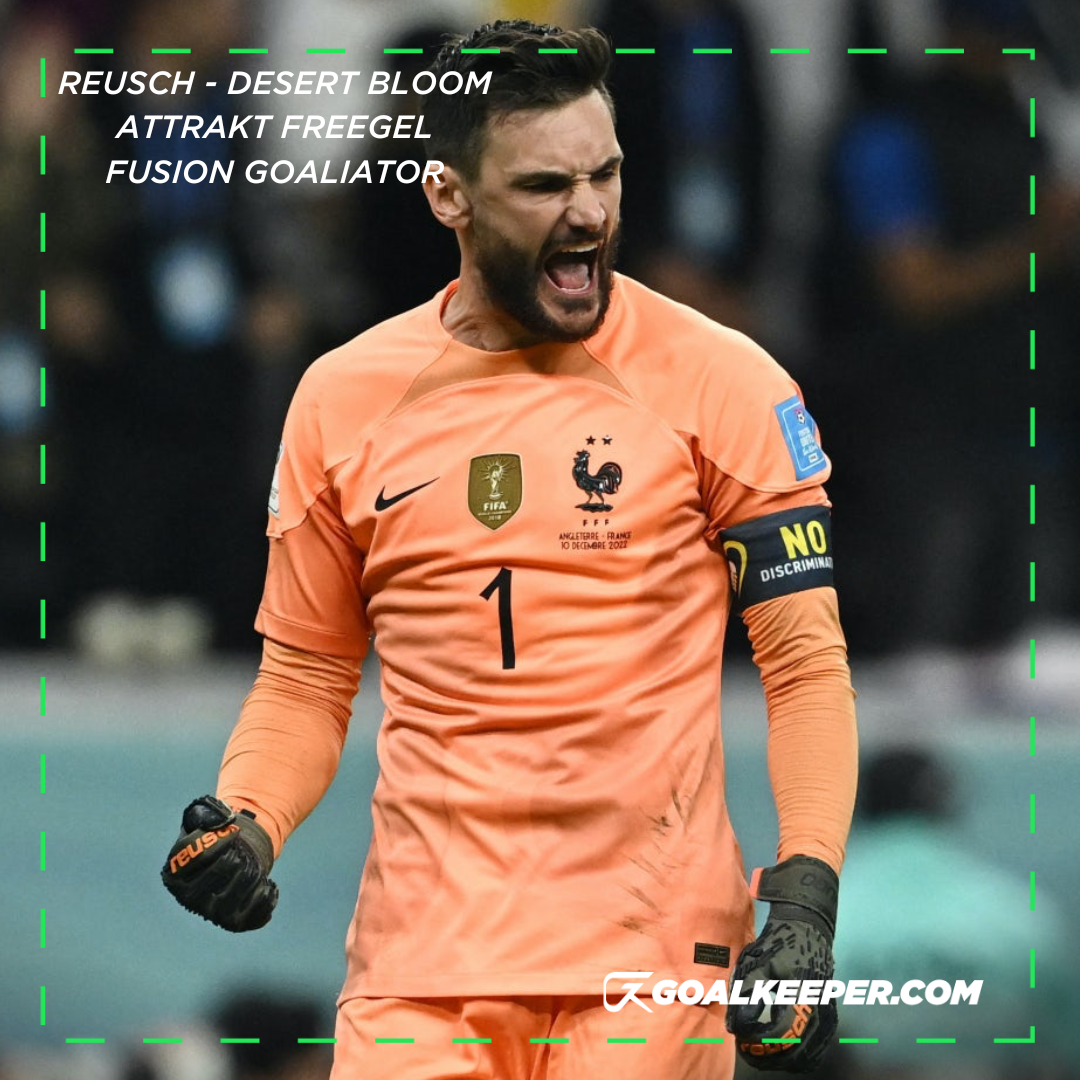 Reusch may not have added to their already impressive tally of World Cup winning goalkeepers (four Reusch winners since 1982), but they remained one of the most represented brands at the World Cup, alongside Puma, Adidas, and Uhlsport.
Puma and Uhlsport entered the tournament with exactly the same number of endorsees at the tournament, and both made it to the final (although not on the pitch) in France's goalkeeper department. Alphonse Areola opted for Uhlsport, whilst Steve Mandanda wore Puma.
England's Jordan Pickford premiered Puma's volt orange, yellow, and black 'Fearless' Pack most notably, with Ederson of Brazil and Switzerland's Yann Sommer the other most prominent names wearing Puma. Pickford remained loyal to his SMU ULTRA GRIP model, whilst Ederson and Sommer both wore SMUs of the FUTURE model.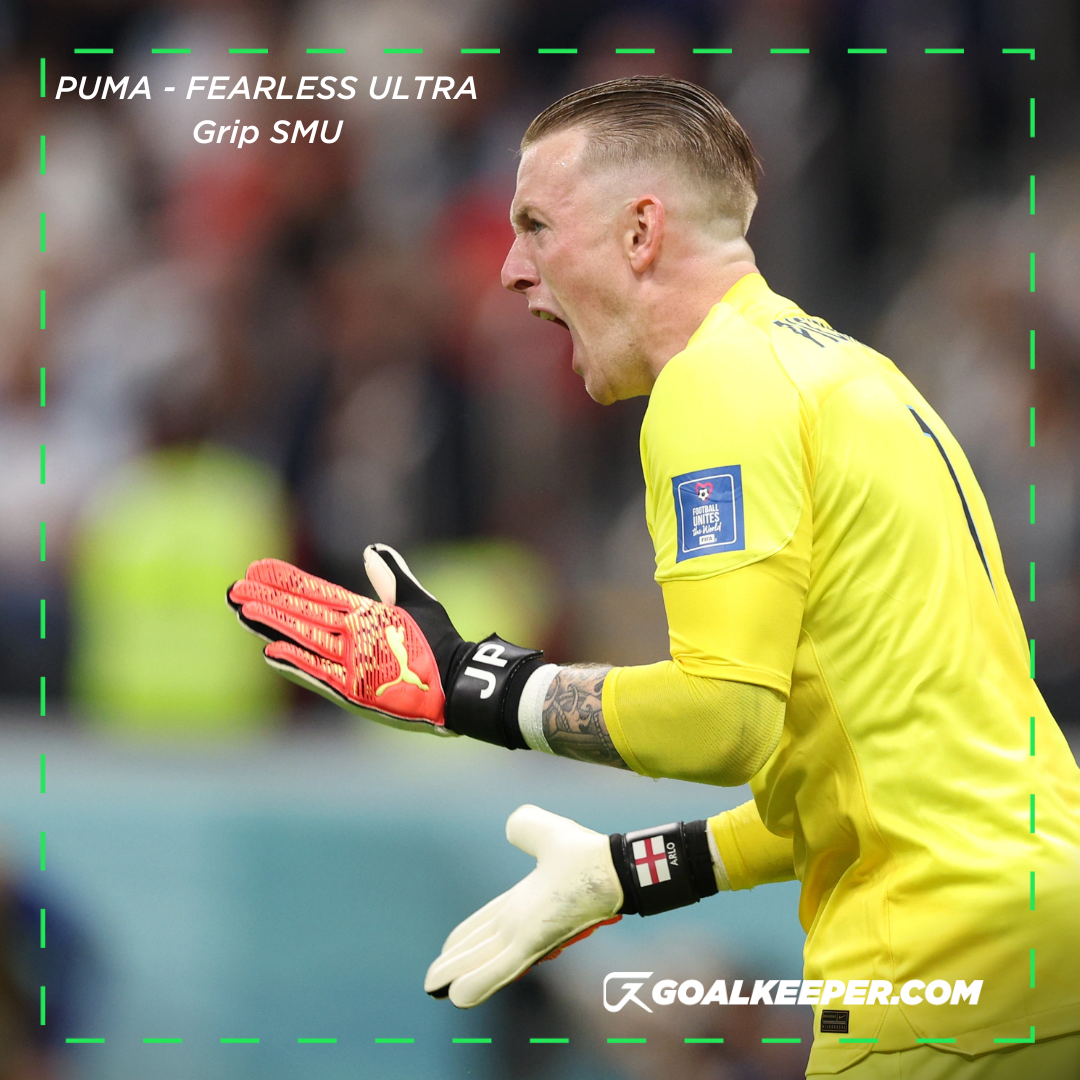 The World Cup also saw a run out for a selection of less renowned brands. Goalkeepers in the USA will be more familiar with West Coast gloves (worn by Andre Blake and Stefan Frei in the MLS, amongst several others), but on the international stage, it's the USA's number one, Matt Turner, who brought West Coast to the world. The bold red Quantum Turner Pro Model features removable finger protection, and a roll/negative hybrid palm. They retail on the West Coast website for £66.
Ecuador's Moises Ramirez platformed Rinat at the tournament, whilst Simon Mignolet and Andries Noppert (to differing degrees of publicity) showcased Elite. One of Switzerland's reserve goalkeepers, Philipp Kohn, wore OneKeeper, whilst Brazil's third choice Weverton brought Brazilian brand Poker to the World Cup. Kasper Schmeichel continued to wear his white-labelled custom gloves (an Uhlsport derivative), and Belgium's Koen Casteels wore Real Tec.
The list of all World Cup goalkeeper glove brands and how far they got in the tournament is below. Note, this is based on gloves on the hands of starting goalkeepers only.
Adidas - World Cup Winners
Reusch - Runners Up
Uhlsport - Semi Finals
Elite - Quarter Finals
Nike - Quarter Finals
Puma - Quarter Finals
West Coast - Last 16
Rinat - Group Stage
Sells - Group Stage
Schmeichel - Group Stage
Begovic - Group Stage
RG - Group Stage
And, the total number of all brand wearers at the World Cup in its entirety: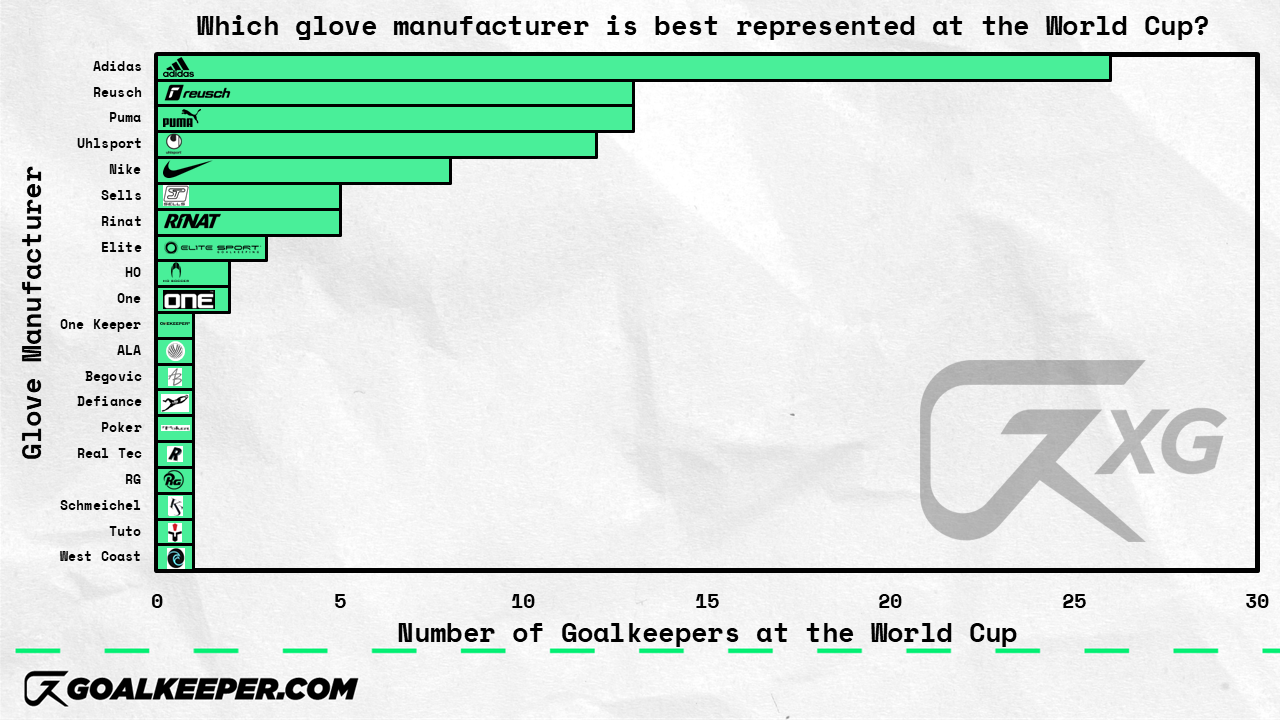 Adidas (26), Puma (13), Reusch (13), Uhlsport (12), Nike (8), Rinat (5), Sells (5), Elite (3), The One Glove (2), HO Soccer (2), West Coast (1), Tuto (1), Schmeichel (1), RG (1), Real Tec (1), Poker (1), Defiance (1), AB1 (1), ALA (1), One Keeper (1).
Since latex was widely used on goalkeeper gloves at a World Cup tournament (1982), there have been a select group of tournament winning brands. Reusch missed the chance to take their tally to five, and Adidas closed the gap by winning their second World Cup in under 10 years - the last being Manuel Neuer in Brazil, 2014. Watch the team discuss on the Goalkeeper.com Podcast below, ahead of the semi-finals.