Which goalkeepers turn into superman on the world stage before sliding back into the shadows at club level?
One of the things that makes football special is that it has a place for everyone. Different types of players and profiles are able to fit into different positions, roles and systems, based on their traits. There are many unique roles on the pitch, and this is even more apparent when it comes to goalkeepers. Their skill set and traits are the most unique when it comes to football player roles. The fact that there can only be one player in an eleven with that role makes it even more special.
This is one big reason why the movement of talent, when it comes to goalkeepers, is limited. You could have excellent goalkeepers playing for smaller clubs at any given time. This gives rise to odd disparities when it comes to international versus domestic goalkeeping performance. Cases of top international goalkeepers who are key players for their nations but don't play for a top club emerge, or even better, pull it out of the bag when on the biggest stage whilst flying under the radar at club level.
Today, we take a look at three such cases, where goalkeepers who are integral to their nation's World Cup 2022 hopes and often step up for their country when needed, don't have as large a club football reputation.

Guillermo Ochoa (Mexico and Club America)

Of course, we have to begin with Mexico's mystic number one. If the name and image of Mexico's captain didn't cross your mind whilst reading the introduction, I'd be very surprised. With 130 caps for the Mexican national team, spanning 17 years and 5 world cups, the easily recognizable curly-haired Ochoa is a household name when it comes to international football and enters World Cup 2022 as a key starter for the Mexican national team. And yet, he plies his trade in Club America in Mexico's Liga MX.
The veteran's club career hasn't hit the same heights as his international career, with a three year stint at Malaga from 2014 to 2017 being the closest he has ever got to top club football. Ochoa's club career started with a seven year stint at Club America, and after struggling to rise high in Europe's top leagues, now aged 37, he could see out his playing career with the same side.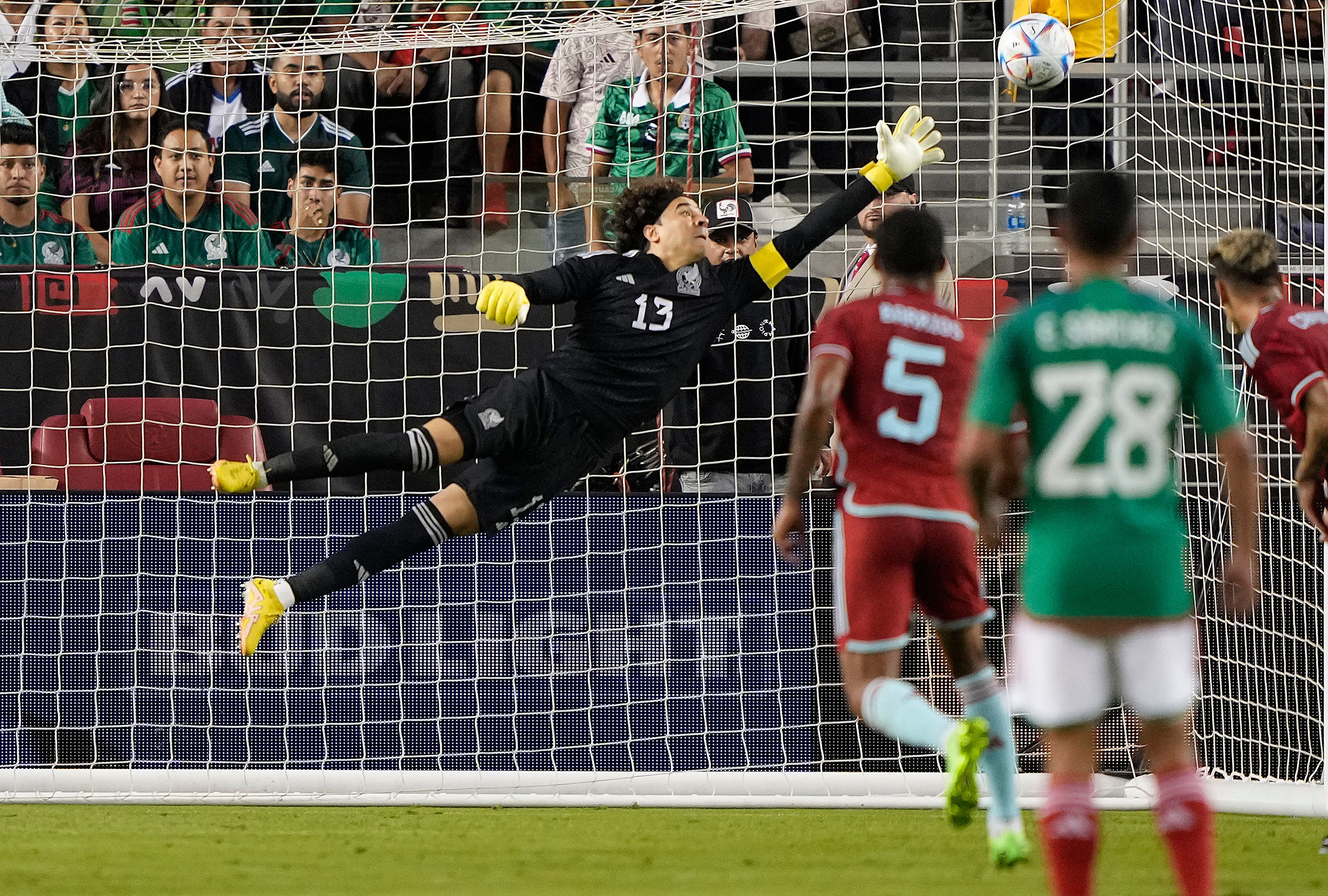 But on the international stage, he is a superstar cherished across the globe for his big game heroics. Paco Memo's best traits are his strong aerial presence and reflex-dependent shot-stopping, both of which he has displayed multiple times for Mexico. His first big moment of international acclaim was in the 2014 World Cup group stage match against Brazil that ended 0-0. He made four notable saves, including one from a Neymar header that drew comparisons to Gordon Banks's famed 1970 World Cup save against Pelé. He ended that tournament with another man-of-the-match performance against the Dutch, staying true to his hugely effective yet unorthodox technical style.

In the 2018 edition, he once again captured the headlines with a tremendous nine save performance against Germany that included a world-class save from a Toni Kroos free kick. It helped Mexico register an unprecedented 1-0 win. He went on to make a total of 25 saves in the tournament, second only to Thibaut Courtois. With other notable accomplishments like the Olympic Bronze medal in 2020 and CONCACAF Gold Cup Best XI 2019, Ochoa has consistently shown top form for the national side, even if his club career hasn't really disturbed the history books. Don't be surprised if he turns up at football's biggest stage, once again in December 2022.

Yann Sommer (Switzerland and Borussia Mönchengladbach)
With 76 caps across a decade for Switzerland, Yann Sommer comes into World Cup 2022 widely regarded as one of the greatest players for the Swiss National team. An incredible penalty-saver and shot-stopper, Sommer has also added to his overall game over the years and become better at distribution and sweeping as well. But the disparity between his fame and importance at international level and club level is clear as day. Starting his career from the FC Basel youth ranks, it took four years of loan spells for him to return as a first-choice keeper for the Swiss club.
After three impressive years for Basel, he earned a move to the German outfit Borussia Monchengladbach, where he has been playing since 2014. Making the Bundesliga team of the season in 2020 and securing Champions League qualification with Gladbach in 2015, are the highlights of his club football career so far. That's not to say that Sommer has performed underwhelmingly in the Bundesliga - far from it, in fact. However, he is arguably perennially underrated, remaining in Neuer's shadow as the best goalkeeper in the German top flight.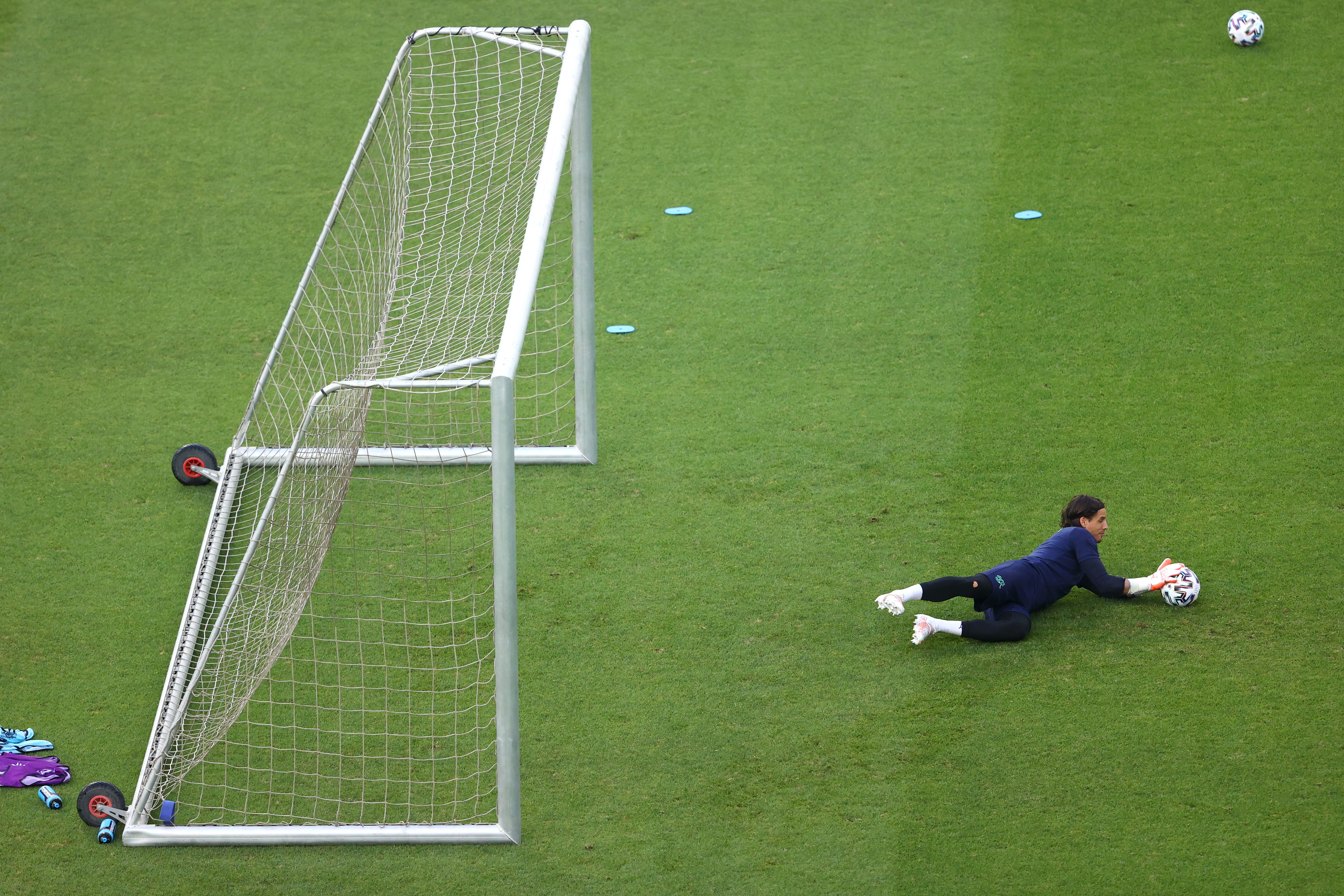 But at international level, Sommer has gained immense recognition. He became first-choice goalkeeper for Switzerland in the Euro 2016 tournament. His most famous moment remains the penalty shootout heroics at EURO 2020 against France, where he denied Kylian Mbappe to secure a Swiss win in the Round of 16 stage. The following quarter-final match saw him put up another brilliant display versus Spain where he made eight saves in extra time alone. During World Cup 2022 qualification, his penalty save against Jorginho, who had been outwitting most goalkeepers until then with his trademark hop-skip run-up, helped Switzerland qualify for the 2022 World Cup Finals.
Two months later, in a return leg of the same game, when faced with Sommer again, Jorginho abandoned his usual approach and sent his penalty high, dropping Italy to the playoffs, which they eventually lost. A record 29 penalties were awarded at the 2018 World Cup, beating the previous record of 18 by a big margin. If penalty incidents in a post-VAR world are set to remain high, then Yann Sommer could be looking at another tournament for the ages with Switzerland.

Kasper Schmeichel (Denmark and OGC Nice)
Following in the giant footsteps of Peter Schmeichel is not an easy task, as the prodigal son Kasper has understood over the last decade. This is not to say that Kasper hasn't had an impressive career. With 86 caps over nine years, the Dane has been the go-to starter and key performer for the national side for almost a decade now. He is 23 caps short of his father's tally, which might not be as large a gap once the 36-year-old Kasper is done, given his importance to the national side.
But it's at club football level, where the separation between the father-son duo is vast - especially this season. While Peter boasts 24 trophies including a Champions League medal and multiple Premier League medals, Kasper's peak remains the legendary Leicester title win in 2016, which came against all odds. But barring that unprecedented event, Kasper has remained in the Premier League class of 'challenger' goalkeepers; not quite breaking into the traditionally elite group of goalkeepers (Ederson, Alisson, Lloris, De Gea) in popular perception at least. The time seemed to have passed for the Dane to make a switch up the football pyramid, instead moving to the French club, OGC Nice, in the summer of 2022.
Since the move, the Dane has struggled, often being booed by Nice fans and being dropped for Marcin Bulka at times. A recent report by RMC also claimed that his poor fitness and ill-discipline are reasons for his drop. His stint at Nice already seems doomed.


But none of that has had any bearing on Kasper's international form. He has been an undisputed starter and performer for Denmark since 2013. His first claim to fame at the international stage came in 2014 against England, when he pulled off a string of impressive saves that earned plaudits from the media. In the 2018 World Cup, his clean sheet in the opening game was a result of a man-of-the-match performance, which culminated in Kasper breaking a special record that his father had held for the national team - most minutes without conceding a goal for Denmark.
In the Round of 16 match versus Croatia, Kasper once again earned the man of the match award after saving a Luka Modric penalty in extra time and two more penalties in the shootout, much to the delight of his father, watching from the stands. Kasper may not be able to stand alongside his legendary father when it comes to club accomplishments, but he might just come close if we consider performances for the Danish national team - especially if he has another good tournament in World Cup 2022.