How many of MLS goalkeepers hail from the two American continents, and to what extent do pathways exist between South and Central America and the United States?
The makeup of MLS goalkeepers is becoming more diverse each season. 21 of the 37 goalkeepers to feature in 2023 so far are US nationals. The other 16 hail from a variety of nations, including Canada. Only six come from Central and South American, or the Caribbean.
Despite their geographical proximity to the United States, there is a minority of goalkeepers hailing from these regions; regions that have been synonymous with the MLS's rise both in goal and outfield.
With footballing institutions still developing in some countries in South and Central America, and a variation in world footballing stature of nations around the continents, many goalkeepers from have moved to the States to raise their profiles and test themselves at a higher level.
The makeup of MLS goalkeeping has changed significantly since the league's inception. A significant change in player origins has occurred since the league began in 1996. In the competition's inaugural season, every goalkeeper was either American, Canadian, or English, except for LA Galaxy's Jorge Campos.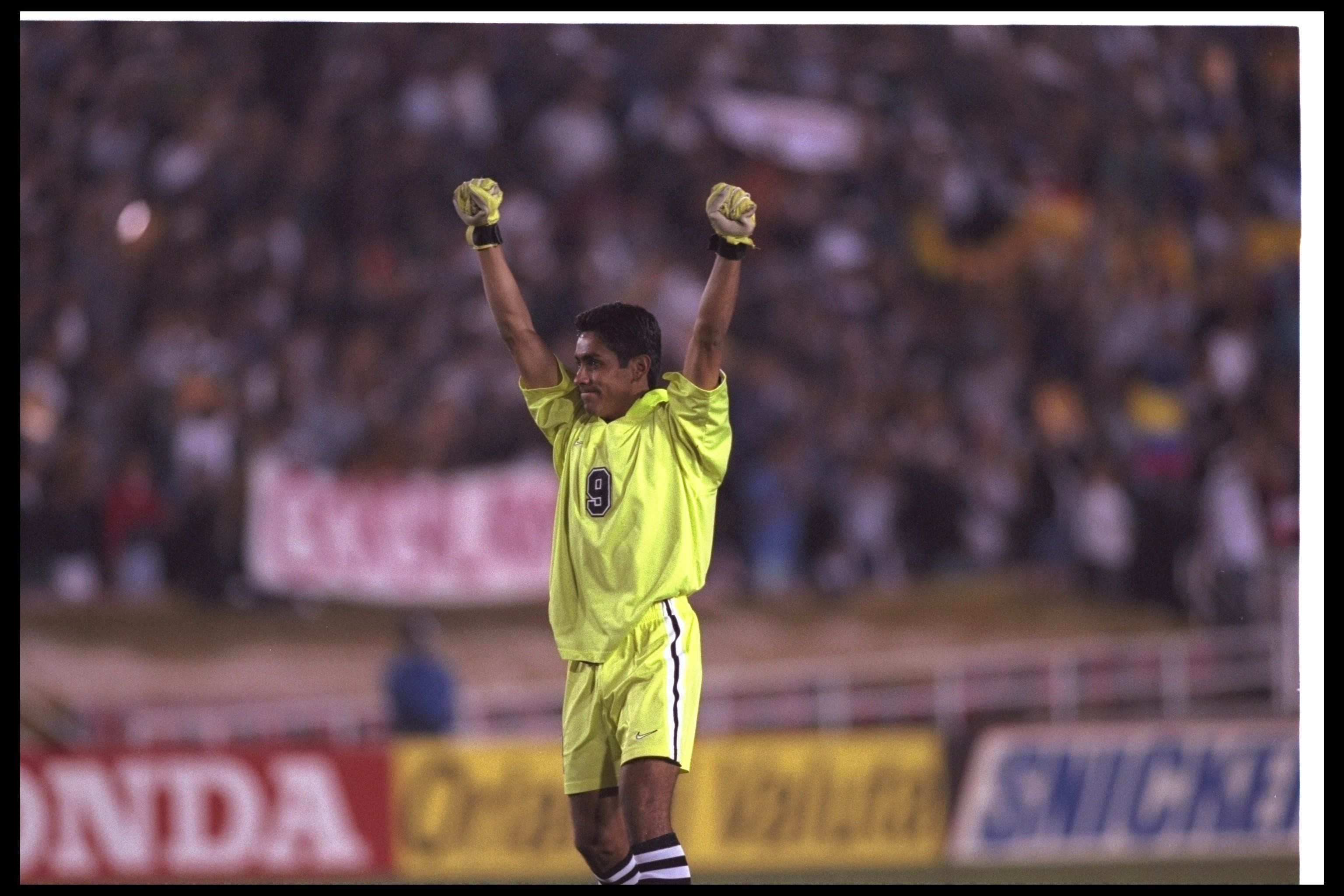 Mexican-born Campos was the first high-profile foreign signing, not just among goalkeepers, but across all positions in the MLS. The former Mexico international remained the only non-American or Canadian goalkeeper for the next three seasons before he returned to Mexico in 1998.
After Campos' departure, there was little diversity in the MLS goalkeeping pool and this continued between 1998 and 2005 as the league gradually grew its stature. The likes of Bolivian José Carlos Fernández and Jamaican players Wolde Harris and Grenadian Shalrie Joseph broke the pattern of majority North American goalkeepers.
After 2005, an influx of goalkeepers from South and Central America and the Caribbean took shape.
Between 2005 to 2023, 18 different South and Central American and Caribbean nations have been represented in the MLS' goalkeeping departments. Goalkeepers from the Caribbean, in particular, were plentiful, with goalkeepers from different Caribbean islands featuring in the MLS.
Today, there is more diversity than ever among MLS goalkeepers. But most still come from the US or Canada, largely due to limited international player slots per team.
In recent seasons, goalkeepers from South or Central America and the Caribbean raised their profiles by moving to the MLS, which has led to more players from these regions attempting to forge a professional football career. From the more notable footballing nations, there are two Brazilian goalkeepers at San Jose and New York Red Bulls, but none from the likes of Argentina or Uruguay.
One of the most notable players to achieve outstanding success from the subregions of North America is Philadelphia Union's Andre Blake.
Growing up in May Pen, Jamaica, Blake was obsessed with football. As Blake's reputation as a potential future superstar grew in Jamaica, he knew a move to the US or Europe was essential to maximise his potential and gain recognition.
Speaking to the MLS official site in 2016, Blake explained, "that was one of my biggest motivations – to be able to play professional soccer. That was a big goal for me, something that motivated me every day."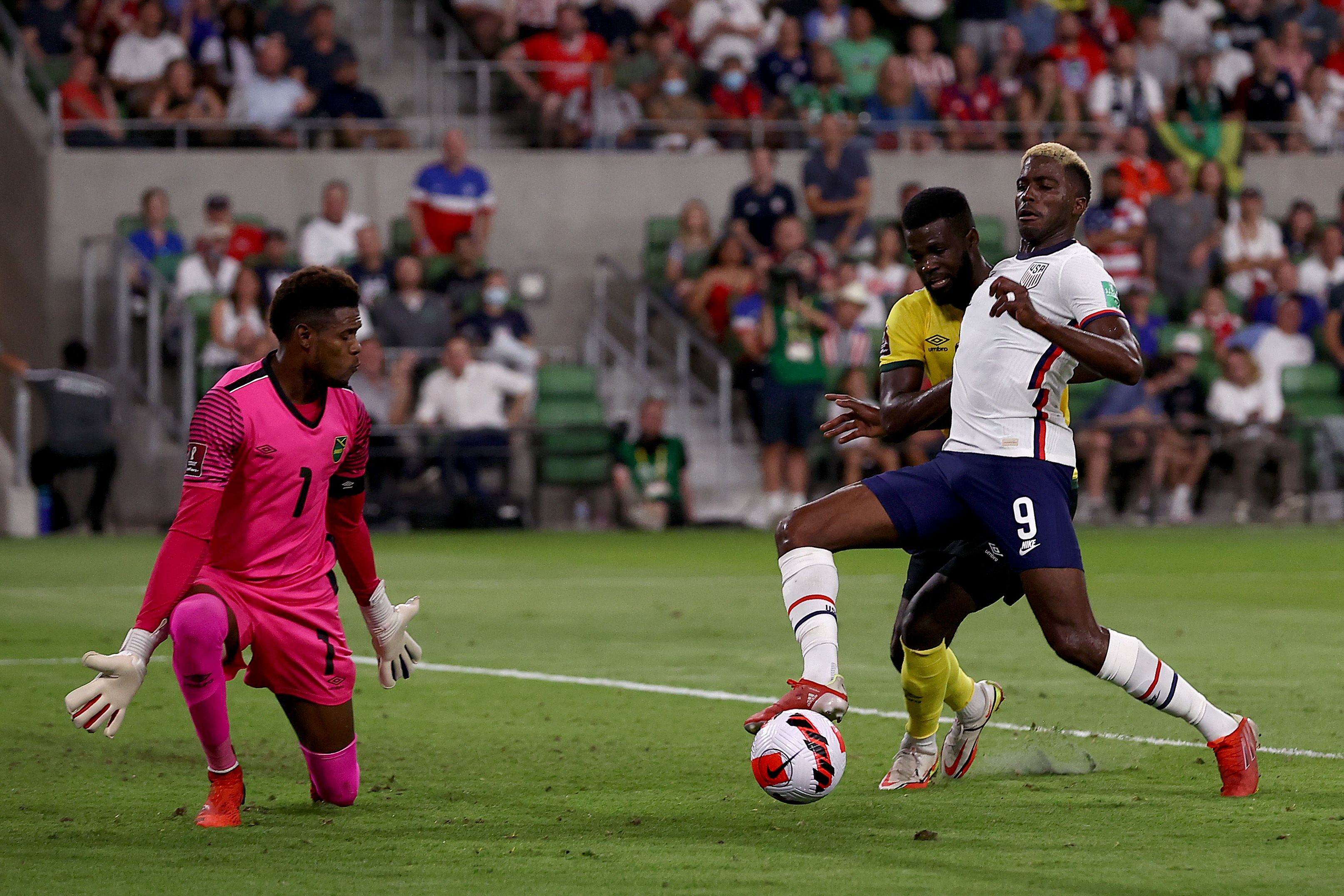 Eventually, Ray Reid, the former Head Coach at UConn University, Connecticut, recruited the budding star. Blake moved to the US, excelled at collegiate level, before Philadelphia Union signed him in the 2014 Draft. Since then, Blake has become one of the most successful goalkeepers in MLS history, winning the Goalkeeper of the Year award a record three times.
He was the first overall trade in the 2014 SuperDraft, and one of only 21 goalkeepers to have been awarded a GenerationAdidas contract ever.
Ultimately, Blake's desire to prove himself in the MLS encapsulates the feeling among players from some CONCACAF nations to move to achieve their ambitions of reaching the top level.
Not all strong goalkeepers can utilise the costly collegiate system, however. Instead, MLS recruitment teams use international competitions as a talent pool. Earning caps and performing well in competitive international tournaments is a route for Central American nations and Caribbean goalkeepers to attract interest.
Honduran international Luis López was given a shot at proving himself in the MLS after becoming the first choice for the 2017 CONCACAF Gold Cup. Los Angeles FC signed López in 2017 amid much excitement among the club's hierarchy to see what the then 24-year-old could bring to the team.
It is not just young, developing goalkeepers who have benefitted from a move to the MLS either. Former LA Galaxy goalkeeper Jaime Penedo, from Panama, joined the club aged 31 in 2013. He was recruited by the team after a string of standout performances helped Panama to the 2013 CONCACAF Gold Cup final.
So, do goalkeepers from the Americas and its subregions have to move to the MLS to progress?
While the MLS is a stepping stone for some players, it is not always the most sought-after route. Several CONCACAF nations are now investing in their own resources to improve goalkeeping.
Duncan Spalding has worked as a coach in Costa Rica for 14 years and explained that players from Central America often move to the MLS due to proximity. But he also acknowledged that these opportunities also come with certain financial barriers.
"Some players in different positions go to the MLS because it's close by. It's only really the richer players that come from wealthy economic backgrounds that can go to the States. There are scholarships obviously and that is a thing that is getting more prominent, but it does take time."
Spalding also explained that Costa Rican football has invested in its own infrastructure for goalkeeping to provide internally for the nation's best talent.
"The facilities are getting better and football is very popular in Costa Rica.
"They actually have goalkeeping coaching badges with the Costa Rican football federation so it is a specialist area and there's a reason why there's an emphasis on goalkeeping here. I would say it's to do with Keylor Navas."
Andy Hunt, a former Premier League player, has been coaching in the Central American nation of Belize since 2001. He believes player pathways between CONCACAF nations can benefit player progression.
Reflecting on his coaching experience, Hunt feels talented young players reach a point, like Blake and Lopez, where they need to move abroad to reach their full potential.
"It's about beating the drum and what signals are being sent out", he said.
"I realised about three years ago that this was the only way, you've got to send the players out and that's what I did. I sent three out to semi-pro and four to college last year.
"There's another player, who's not connected to me, but who just reached out last year. We'd watched him for some time and he impressed. He's 25 now but I thought he deserves a shot so he's heading to a club in Washington State. We did some scouting and proper reporting on him and got him his chance. We hope he has an immediate impact".
Despite several CONCACAF goalkeepers benefitting from the MLS springboard, this could change in the coming years as nations improve their goalkeeping and footballing infrastructures.
When speaking to the UNCAF Congress, which represents the Central American Football Federations of Belize, Costa Rica, El Salvador, Guatemala, Honduras, Nicaragua, and Panama, FIFA president Gianni Infantino pledged "to focus our work in this part of the world" in 2023. In addition, Infantino vowed to provide $5 million to improve resources in Central America and utilise the 2026 World Cup in North America to fund footballing assets in these nations.
The Jamaican national team and other Caribbean nations are also looking towards recruiting from within for the future. Former Jamaica captain Warren Barrett Snr explained how the country must create more quality goalkeeping coaches and specific camps on the island to grow its own homegrown talent.
Former Reggae Boyz head coach Paul Hall also wanted to bring more Jamaican-based players into the national team, rather than rely on players competing in North America or Europe.
As a result, the makeup of MLS goalkeepers could change again in the coming years. With improving standards, more funding, and competitiveness in Central American and Caribbean nations, goalkeepers could stay local rather than move to the US to raise their profile if better quality opportunities arise.