Only four goalkeepers have captained their nations to World Cup glory, but it's not that uncommon to see a goalkeeper wear the armband in modern football. Here are the top 10 Goalkeeper Captains.
10. Gianpiero Combi
The first goalkeeper ever to captain his nation to world cup glory, it would be remiss not to mention that his world cup triumph came on home soil in 1934, in what historians refer to as Mussolini's World Cup. That is not to discredit Combi's performance or his achievement, but coupled with the limited availability of footage of his games it made it impossible to rank him any higher than tenth.
That said it did also seem somewhat fitting that our list should start with one of the pioneers in goalkeeper captaincy.
Alongside the world cup, Combi also won Serie A with Juventus a whopping five times, with four of them coming in a row between 1930 and 1934
9. Hugo Lloris
In 2018, when France won the World Cup, and Lloris lifted it, there was a strange feeling about it. On one hand, they had deserved it, France had been the best team at the tournament, and Lloris one of it's best goalkeepers. On the other hand, he hardly seemed like the sort of goalkeeper or captain who's name belonged on a list like this one.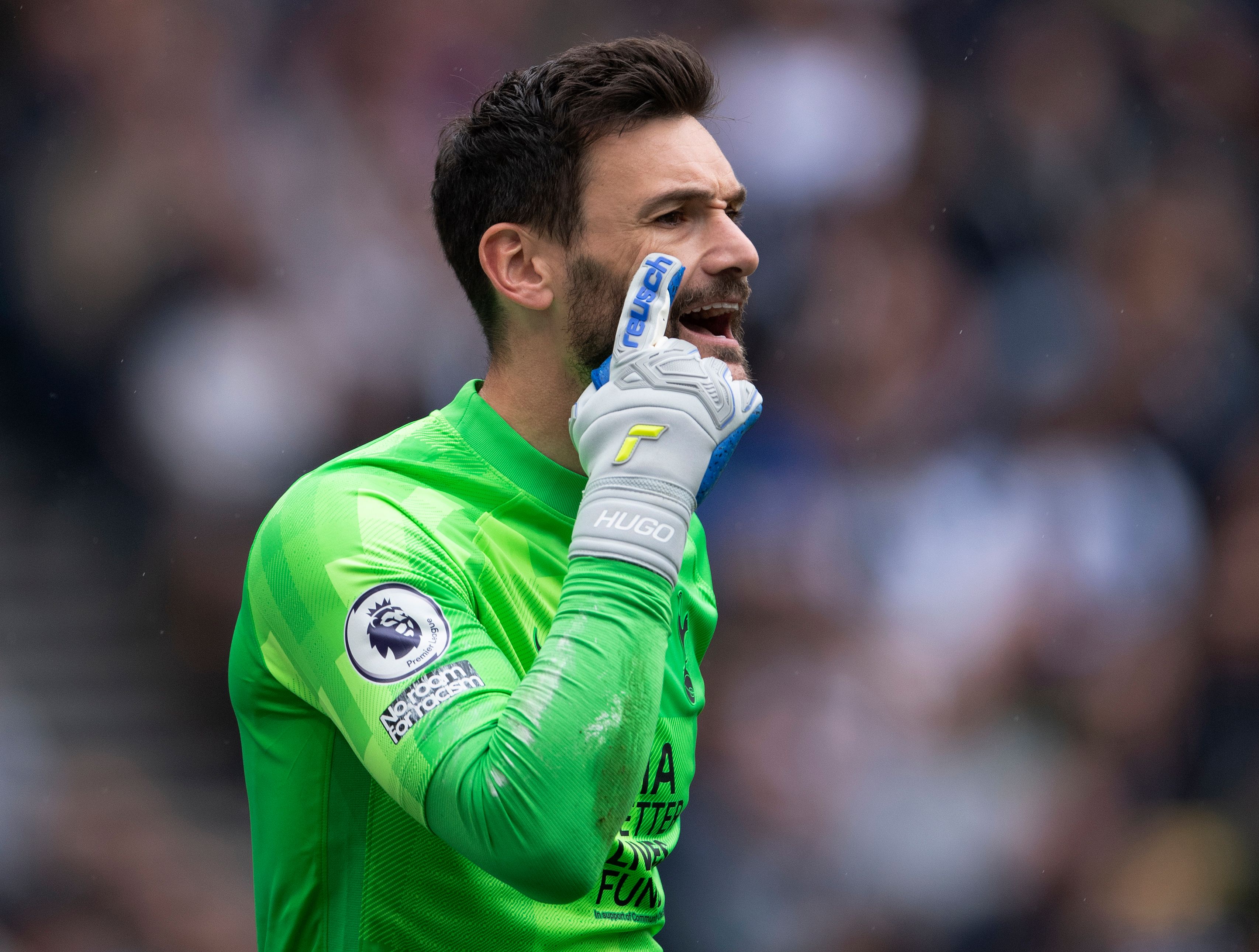 For everyone else on this list, the argument could be made that they were the best goalkeeper in the world at one point or another. Lloris has never been that, nor has he ever come across as a particularly inspiring leader.
Lloris' stock-in-trade is stability and reliability. The Frenchman is a sensible, hard-working, no-nonsense kind of player; characteristics that managers love. It's why it's no surprise that he has been given the armband for club and country and how he has quietly worked his way into this list.
8. Lev Yashin
Perhaps unfairly low on this list, Yashin's goalkeeping quality is not in doubt in the slightest here. He was head and shoulders ahead of his generation between the sticks, and is the only goalkeeper ever to win a Ballon d'Or.
The factors that count against Yashin are two fold. The first is that he is simply difficult to assess. His performances were very rarely filmed, and even more rarely preserved. And the second is on the captaincy front.
During his time the USSR had a fantastic team, and probably should really have picked up a World Cup to cement this. The fact that they didn't means that only Yashin is truly remembered globally. But a captain must take responsibility for the failings of the team as a whole.
7. Oliver Khan
Oliver Khan is an interesting one. He was a particularly impatient goalkeeper, subverting the usual narrative of goalkeepers making great captains through their mental fortitude and calmness of mind.
Khan's greatness was rooted in his ambition. He wanted to win everything and he had a good crack at doing just that. Eight Bundesliga titles, a Champions League, and a European Cup is nothing to be sniffed at. And neither is his 2002 World Cup final outing.
Khan brought an insuppressible energy into games that infected and permeated his team mates, raising the level of everyone he shared a pitch with.
6. Peter Shilton
In terms of sheer longevity, Shilton planted the flag in the ground for what was possible for a goalkeeper. His career started in 1966 and didn't officially end until 1997, by which time Shilton was 47 years old and had played over 1,000 professional matches.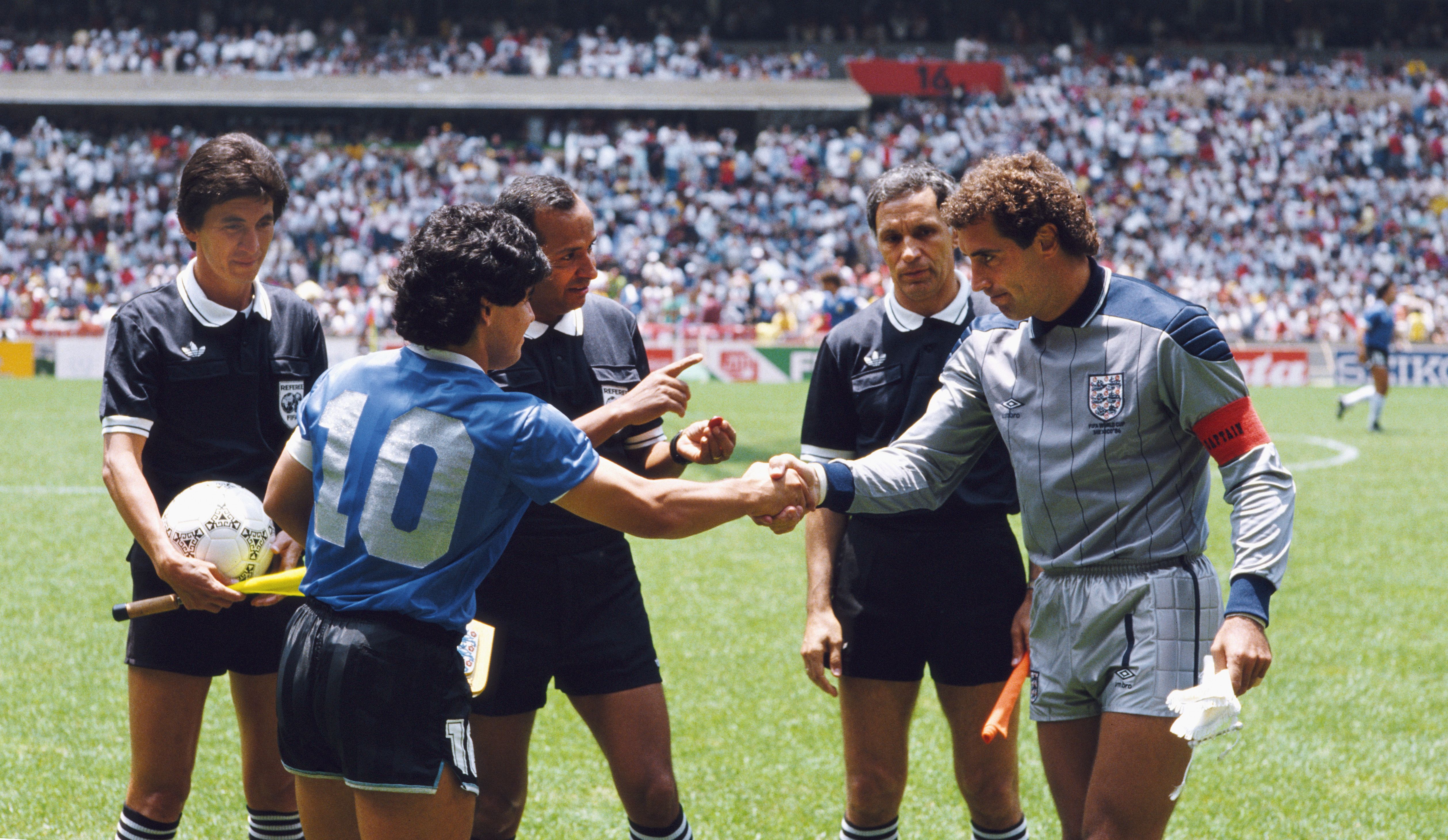 He was an England international for 20 years, and captain for much of that time, retiring after his solidity in goal had helped drag them to the semi-final of the 1990 World Cup. It was at this tournament that Shilton set his record for most World Cup clean sheets, with ten, a record which has not yet been surpassed, only having been matched by Fabien Barthez
As well as this Shilton was part of the Nottingham Forest side that won back-to-back European Cups, as well as the 1977-78 First Division.
5. Peter Schmeichel
Schmeichel may well be the greatest goalkeeper the Premier League has ever seen, his consistent excellence for Manchester United throughout his time at the club was one of the plethora of reasons that United were the most feared team in the country for the entirety of the early Premier League era.
His contribution to the success of that team, particularly their treble winning side of 1999 cannot be overstated and it is likely that they would not have been capable of building the dynasty they did without his consistent excellence.
What pushes him over the edge though is his success with Denmark at Euro 92. The only member of that squad one could consider a genuine European heavyweight at the time, Schmeichel had just enough faith in his team for them to be able to pull off the impossible.
4. Gigi Buffon
The only man on this list that can rival Shilton for longevity, Buffon is still active now at the age of 44 and has just extended his contract with Parma.
Buffon has seemingly been active forever, and the world of football wouldn't seem right without him somewhere in it. But he hasn't gotten himself on this list just by hanging around.
Buffon has been one of the best goalkeepers in the world for most of the time he has been around, first bursting onto the scene with Parma in 1995, before moving to Juventus for a world record deal for a goalkeeper. He has won 10 Serie A titles, most of which he lifted himself. Add to this a World Cup, and it is of little wonder why he is held in the regard he is.
3. Dino Zoff
Very much the proto-Buffon, Zoff is the third Italy and Juventus legend on this list.
What separates him from the other two however is that, unlike Buffon, Zoff was already Italy's captain when he won the World Cup, and unlike Combi, his victory was 100% legitimate. He is also the only Italian ever to win both the World Cup and European championships, and the oldest world cup winner ever.
His skills as a captain translated well into management after his career came to an end, as he established himself as possibly the greatest goalkeeper-tuned manager of all time (although, that's a story for another list).
2. Manuel Neuer
This has the potential to be controversial. Neuer redefined the position. He changed the way we perceive goalkeepers. In truth, it was a close call as to whether or not he was deserving of top spot, but second place at least was never in doubt.
Neuer has been the linchpin of a Bayern Munich team that has been collecting Bundesliga's like they're Pokémon cards for the last decade, spending most of that time wearing the armband.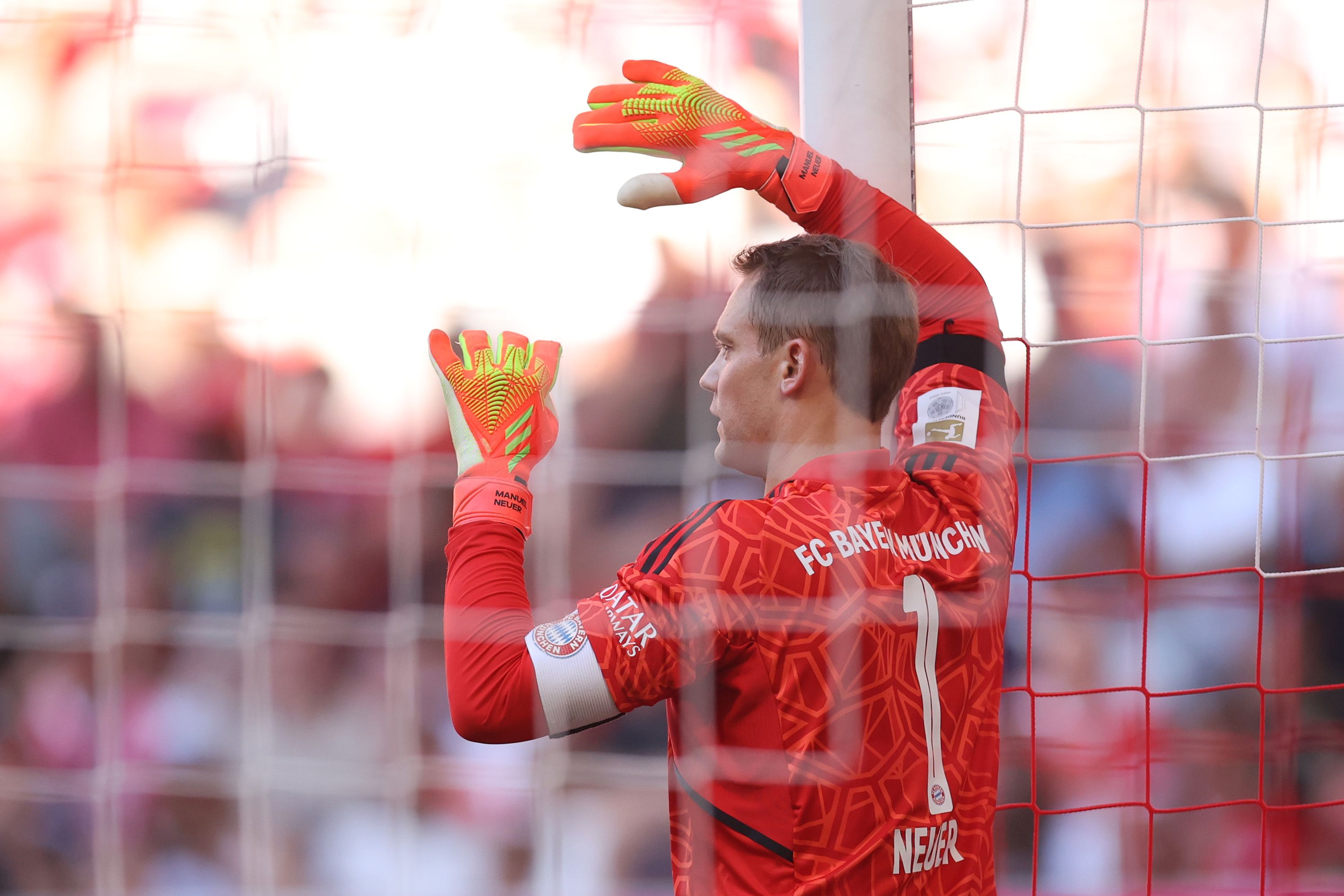 The only thing that has prevented him from nailing down top spot is unfortunately his biggest achievement, the World Cup, came before he claimed the armband for Germany, and unfortunately, that's how tight the margins are here.
1. Iker Casillas
Iker Casillas was the captain to lift the World Cup, and two European Championships with Spain as captain, as well as a Champions League with Real Madrid. But that's just the headlines. Add on top of that his achievements domestically, and consider the accolades he received before he took the armband for his club and county, and the argument that anyone else deserves top spot becomes frankly ridiculous
Casillas was Real Madrid. For the best part of a decade, as the club hoovered up big trophies, Casillas was the man who lifted them
The regard in which Casillas is held by Real Madrid fans was such that there was palpable outrage when he was released without any fanfare and was left to hold the press conference on the announcement alone, and in tears.
Despite this acrimonious exit, Iker Casillas remains a club legend, and undoubtedly the greatest goalkeeping captain of all time.