Last minute transfer windows can turn into a mad scramble in the box when goalkeeping reserves are required…
Goalkeepers are an unusual breed, and the transfer stories that involve them are often just as quizzical as some of those who don the gloves. From Chelsea signing a near-40 year old Rob Green as their third choice goalkeeper in 2018, to Liverpool's signings of Alex Manninger and then Andy Lonergan to prop up their department in years gone past, the goalkeeping transfer mill has a tendency to throw out some leftfield deals.
Here are six of the most unusual.
1) Paul Jones to Liverpool for all of 21 days
The Houllier regime was beginning to crumble at Anfield when both Jerzy Dudek and Chris Kirkland were ruled out with injuries at the beginning of 2004. The open goalkeeper spot was a job for a trusted journeyman. Paul Jones had a solid career with Southampton and racked up 50 Welsh caps but he was 36 and out of favour at St Mary's when Liverpool came calling.
When Saints manager Gordon Strachan told him of the Frenchman's interest in a short loan move for Jones, there was no hesitation. "I was a Liverpool fan as a kid so it wasn't a difficult decision", he said at the time. This move is a dream come true. The deal is only for a month but from my point of view it's a month at one of the biggest clubs in Europe, if not the world."
Jones became the oldest Liverpool player to make a debut since World War Two against Aston Villa, keeping a clean sheet in a 1-0 win. He conceded two against Tottenham in his second and final appearance at White Hart Lane before rejoining previous club Wolves. "It's refreshing to see someone put his dreams and emotions first," said Houllier.
Who said sentiment was dead?
2) Mark Bosnich careers off course at Chelsea
The Australian international had already eaten through Sir Alex Ferguson's goodwill during 18 unsuccessful months at Old Trafford. "We played down at Wimbledon and (he) was tucking into everything: sandwiches, soups, steaks", blasted Fergie in his autobiography. 'Bosy' also turned up late for his first day's training, and received a critical review from Sir Alex in the Scotsman's memoirs. Bosnich denied Ferguson's claims, saying they were a lie.
Nevertheless, the Australian signed a three-and-half-year deal with Chelsea on a free at the beginning of 2001 when Fergie's time with him was up. His agent issued a pointed statement that left out any reference to Sir Alex: "Mark would like to thank the players, directors and supporters of Manchester United for the respect and friendship that they always showed him."
On arriving at Stamford Bridge, Bosnich was told by a 21-year-old John Terry that he was hanging around with the wrong crowd. The goalkeeper tested positive for cocaine in 2002, was suspended from football for nine months that December, and had his contract terminated. It was effectively the end of the controversial Aussie's career.
3) Rob Green crosses the Bridge
When Rob Green signed for Maurizio Sarri's Chelsea in the summer of 2018, it raised a few eyebrows. Green was always likely to be the 'spare' behind Thibaut Courtois and Willy Caballero. Still, the former West Ham veteran was excited: "It has been a pretty dramatic time for me and I can't wait to get started", he said upon the move.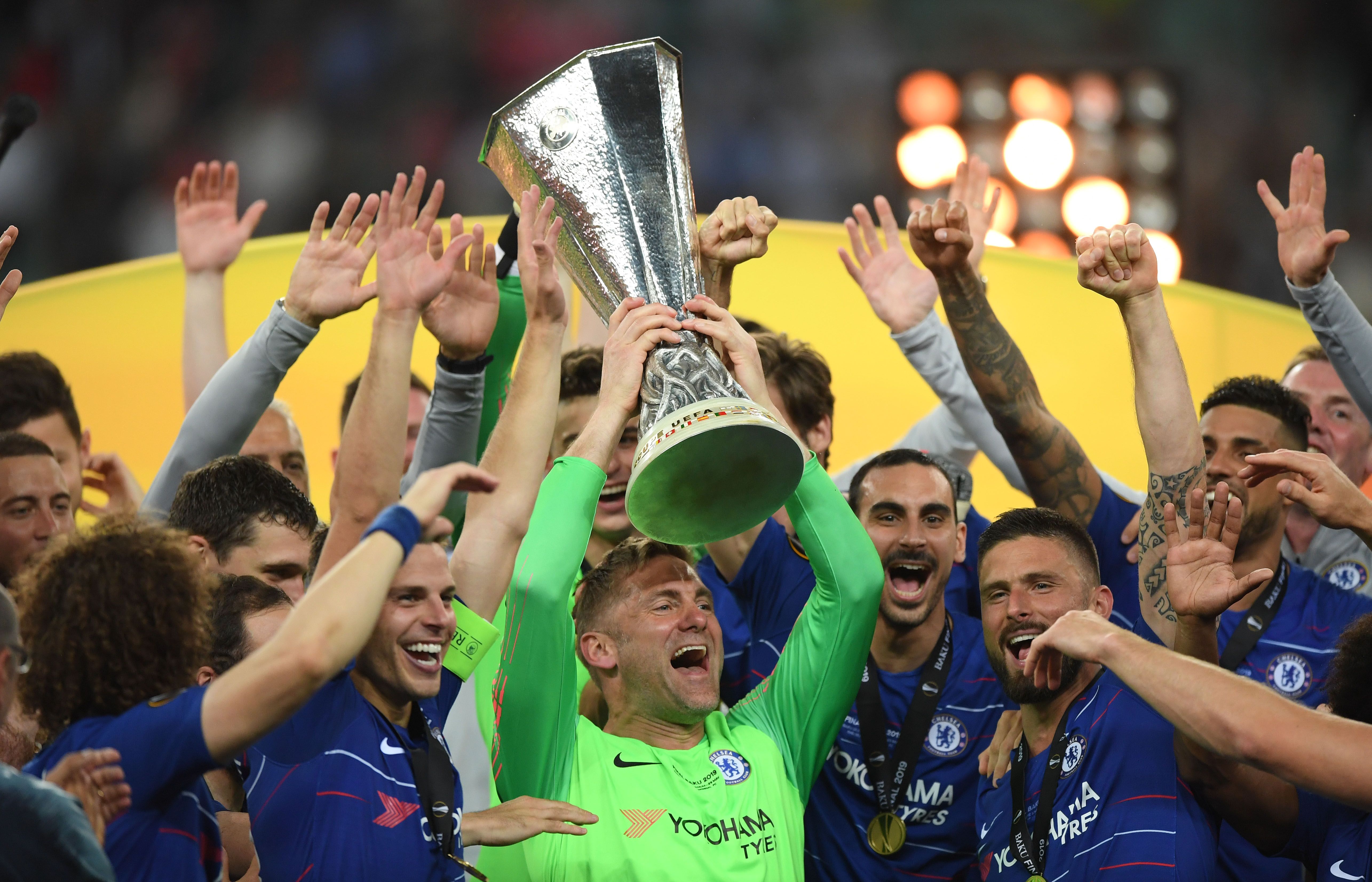 Unfortunately, he never got started, reminding everyone that it was still a demanding job to undertake at 39. The England man eventually retired at the end of the year-long contract after lifting the 2019 Europa League trophy despite never featuring in the squad on a match day.
4) Adrian joins Liverpool after training with semi-pros in Spain
Back in the day when Liverpool were still in a celebratory mood over that sixth Champions League title, Simon Mignolet wandered into Jurgen Klopp's office asking for a move back to Belgium. The German had to act swiftly and decided on…Adrian. The Spaniard had been training with a club from the sixth tier of Spanish football.
The former West Ham custodian was forced into his debut in the first Premier League game of the season when new hero Alisson had to come off against Norwich.
Five days later, the 32-year-old made his first start for the club in the UEFA Super Cup final against Chelsea in Istanbul. His heroics in the penalty shootout brought Klopp's Liverpool their second piece of silverware and a first-ever trophy for the man himself. In customary Klopp style, the Liverpool manager managed to fit a quirky reference to Rocky into his post-match praise of Adrian.
5) Scott Bain's Celtic and Hibernian January road trip
The deadline day of January 2018 will live long in the memory of Scott Bain. The Dundee stopper started the month by securing a loan move to Hibernian after reportedly falling out with Dark Blues' boss Neil McCann. "I am delighted to be joining up with Neil Lennon's squad," Bain remarked.
That's as close as he got to sniffing the goalposts at Easter Road in the 30 days he was there.
A twist of fate via Craig Gordon's knee ligament injury at Celtic prompted Brendan Rodgers to get in touch and Bain jumped at the chance. He had to. While The Cabbage were in action against Motherwell on January 31, Bain left his team-mates and arrived at Parkhead in full Hibs tracksuit.
It was that tight…