The battle for playing time is fierce for goalkeepers. Most professional clubs now have at least three senior goalkeepers challenging for one spot in the starting eleven.
In the 2022/23 Premier League season, 15 of the 20 clubs included at least three senior goalkeepers in their squads, highlighting the increasing need for cover in the goalkeeping role.
The life of a third-choice goalkeeper can be an odd existence, however. There is no guarantee of getting on the pitch regularly. Some players have even gone through entire seasons, and sometimes through multiple campaigns, without playing any matches. Former Man City player Richard Wright went through four consecutive campaigns without playing a single minute in any competition.
But these players still have to remain professional and match-ready in case the opportunity arises. In addition, the off-field role of the emergency goalkeeper has become a key position at many professional football clubs for several reasons.
Today, most clubs play between 40-50 matches per season. The demands of competing in several competitions and playing multiple fixtures per week with little break can lead to fatigue and injury. Not only physically, the mental demands of relentless first team football is tough; injuries happen, and all goalkeepers will experience a run of poor form at some point in their career which may see them out of the starting eleven.
Although not particularly common, managerial changes, injuries, poor form and other factors can disintegrate a goalkeeping department that, at the start of the season, may have appeared solid. The inclusion of the third choice goalkeeper has become commonplace in squads across divisions in recent years, and more so the emergence of transfers for goalkeepers specifically designated to play the third choice role.
A case in point is at Chelsea, where the current third-choice goalkeeper is 30-year-old Marcus Bettinelli, superseding Rob Green in that role who joined the Blues for the 2018/19 season, already nearing 40. Since joining Chelsea in July 2021, Bettinelli has made just one appearance - an FA Cup outing against non-league side Chesterfield FC.
Being a third-choice goalkeeper comes with professional and psychological challenges. For instance, Bettinelli is an experienced professional at the top level with over 250 senior appearances. Yet, in his role as third-choice, the dynamic is very different. His predecessor Green alluded to not getting the same motivation as with the reward of playing at the end of the week. Yet, the necessity of constant readiness doesn't fall.
Luton Town's goalkeeping coach Kevin Dearden is another former professional goalkeeper who knows what it's like to take a backup role at a club.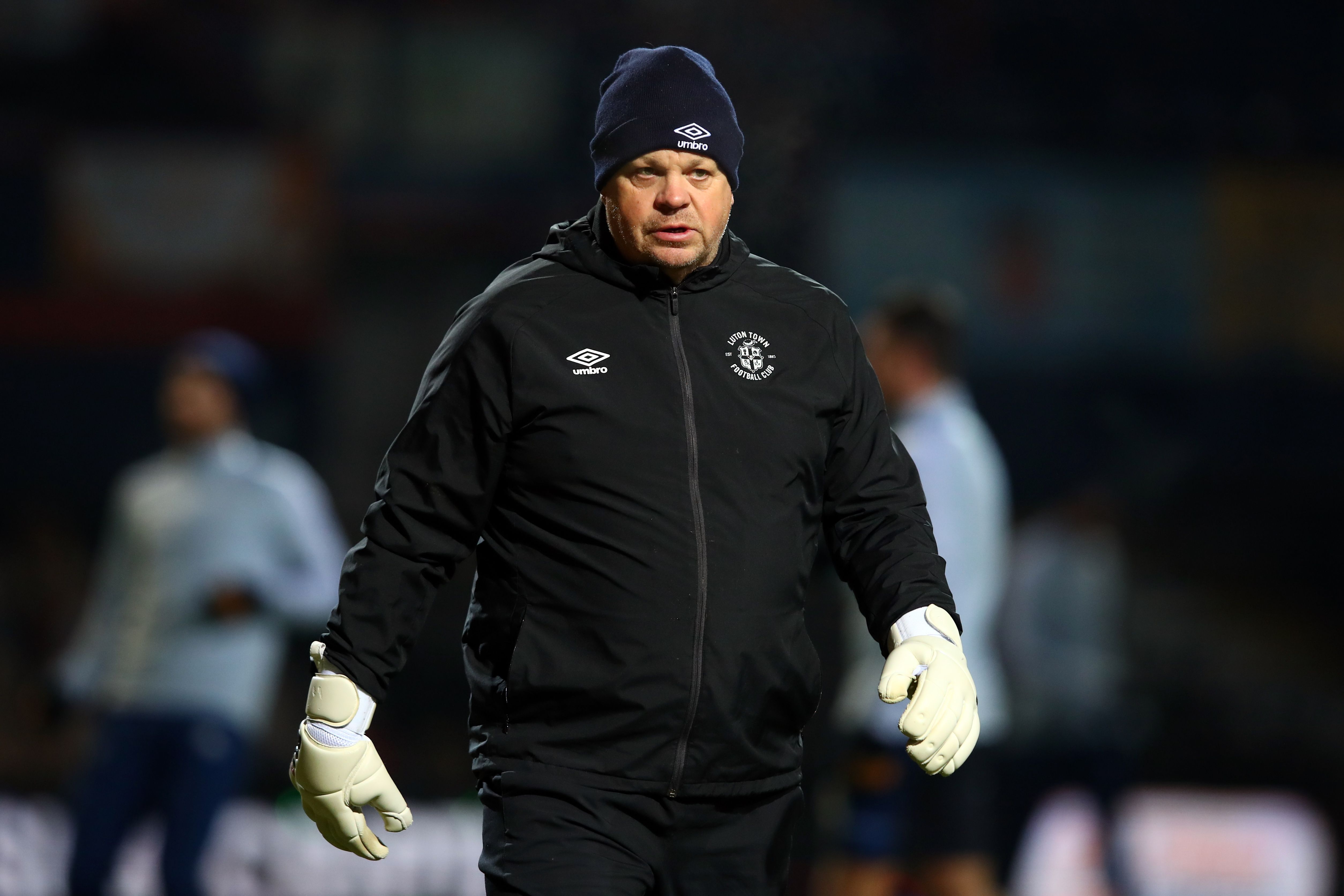 Dearden joined Tottenham Hotspur as an apprentice aged 16 and struggled to break into the first team before eventually forging a long-term career in the Football League with Brentford, Torquay and Wrexham. In five years contracted to Spurs, he appeared only once for his , and spent most of his time over those years out on loan. Between 1989 and 1992, Dearden signed on loan for ten different clubs, but only made
Dearden eventually played 45-minutes in the Premier League at the age of 22, coming on as a substitute for Erik Thorsvedt. However, when the chance came, Dearden knew he was ready and this was the result of training and dedication.
"I certainly was never going to come on as centre-forward", Dearden said, speaking to Goalkeeper.com. "It is difficult because, although you're on the bench, the likelihood that you do come on is a once-a-season thing.
"But you have to be ready for that one time because you don't know when that one could be, it could be the first game or the last game of the season.
"You have to eat well, sleep well, rest well, you have to do all your recovery strategies well so when you are called upon, you are ready. What doesn't help you at all is that when you do come on and if you're a bag of rubbish, people are going to make decisions on you then."
The desire of a professional to improve and progress is also a challenge that confronts the third-choice goalkeeper.
After moving to Chelsea, Bettinelli explained why he decided to go from contending for a first-choice spot at Championship level to third-choice at Chelsea. For Bettinelli, the move was a development opportunity to better himself at an elite club.
Speaking to the Athletic on his move in November 2021, Bettinelli said: "Some people may look at it and think it's quite young to be a third choice and I agree with them, but what better place to learn?"
Similarly, David Martin joined his boyhood club, West Ham, aged 33 in 2019 after making 450 appearances in the Football League with Millwall, MK Dons and Leicester.
After three years as the third-choice at West Ham, Martin felt he improved compared to when he first joined - even after more than 400 professional appearances.
Speaking to West Ham after ending his time with the club, Martin said: "I'm a hundred times a better goalkeeper than when I arrived!
"In my first pre-season in Switzerland, I literally couldn't see the ball going into the top corner and it was like I couldn't even move before the ball hit the net. Obviously, I'm getting closer to them now, so I'd like to think that I've improved this season, especially."
This notion was echoed by Green, talking to the BBC in 2019. He spoke of how he had 'learnt a lot' in his season at Stamford Bridge.
"It is the first time in my career I have not looked at 40 points and thought 'thankfully we have made that'. To see how the players operate has been a real insight."
Regardless of age, improvement and learning in a professional-level environment are opportunities that appeal to anybody.
It is unlikely that many professional goalkeepers aspire to take up a third-choice role. But embracing the third-choice role can develop a goalkeeper's psychological strength. This is a sentiment that Dearden also portrays from his experience at Tottenham, which he feels prepared him when he moved on to new challenges.
"I was never just happy to be there, it was always, I want to strive to improve, I want to get better, this isn't just where I am, I want to get promoted with this team and go higher with this team. That inner drive and attitude was always there.
"You have to have that inner drive. I always wanted to show that I was better than any other goalkeeper and because I had that attitude, I always worked hard and trained hard and gave everything so you were always ready to step in.
"That, for me, is the first thing that the goalkeeper has to have - I am the best goalkeeper at this football club and I'll show you that."
In recent seasons, some of the top Premier League clubs have signed experienced goalkeepers in their twilight years as third-choice goalkeepers. Such players include Rob Green at Chelsea, Scott Carson at Manchester City, Lee Grant and Tom Heaton at Manchester United, and Adrián at Liverpool.
Each of these goalkeepers has impressive, top-level playing experience at both club and international levels and joined their respective clubs in their mid-to-late 30s. Ultimately, the players joined their new clubs, like Bettinelli at Chelsea, knowing they are unlikely to get much playing time. Instead, their roles are to mentor, guide and share their experiences with the younger players.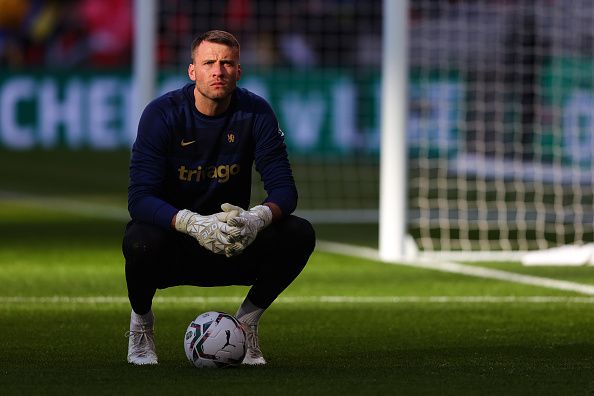 Reflecting on why experienced goalkeepers move on willingly to become a number three at top-level clubs, Dearden says it's a vital role that benefits the whole goalkeeping group.
"You do see now, at these big clubs, a number three or four, who is 34, 35, 36, where if needed they can sit on the bench or even play a game or two, but they're there to pass on their experience and knowledge to the goalkeepers and to be that someone who people can turn to and speak to."
This experience is an element that Dearden likes to bring into his coaching role with Luton. He believes his time spent as a backup provides a learning experience like no other and this understanding can help younger players.
"I always say to the 'keepers, speak to me because there isn't a situation that you're in that I haven't been through. I've been at a big club, been at a small club, been a two, been a three, I've been dropped and brought back."
"You're more of a psychologist at times. I always say to them, come to me, if you want a rant, come and rant at me and they can use us goalkeeper coaches as a crutch.
"It's not about what drills you can put on or what clever things you can do, it's more about the personal, emotional side and actually speaking to the goalkeepers."
At the highest level of football, choosing to become a third-choice goalkeeper may seem a questionable choice. But, in the majority of cases, it is clear that the role benefits clubs and the goalkeeping team more specifically.
Whether an ageing goalkeeper joins to share their wisdom, or if a younger player wants a new challenge in a highly competitive environment, there is something to benefit all third-choice goalkeepers and their goalkeeping teammates.