Is the goalkeeper coach the most underappreciated member of the technical team?
Pep Guardiola, Jose Mourinho, Jurgen Klopp, Antonio Conte, Sir Alex Ferguson, Arsene Wenger; these are all legendary managers who wrote their names into the annals of all-time coaching greats.
Each of them revolutionalised the game of football with their tactical nous at different points, and carved a stylistic niche for themselves in the dugout.
However, for every Pep Guardiola that won a treble with Barcelona in the 2008-09 season, there was a Juan Carlos Unzue, tasked with training first-team goalkeepers: Victor Valdes, Jose Pinto and Albert Jorquera behind the scenes.
Football fans will generally recognise the suave fashion style and tactical acumen of the former, but even the most hardcore Blaugrana supporter would struggle to identify the latter.
This is through no fault of Unzue's and is definitely not an indictment of his capabilities. He is just a handy example for a commonality among goalkeeper coaches.
The goalkeeper coach is an integral part of the coaching crew, whose job is to prepare all the goalkeepers in the squad for the next match. His or her duties cover every aspect of the goalkeeper's development from ball handling, retention and distribution to aerial command and presence in the box. In the modern day, goalkeeper coaches have broadened into sports science, acting as de-facto psychologists, and utilising data to inform scouting and performance.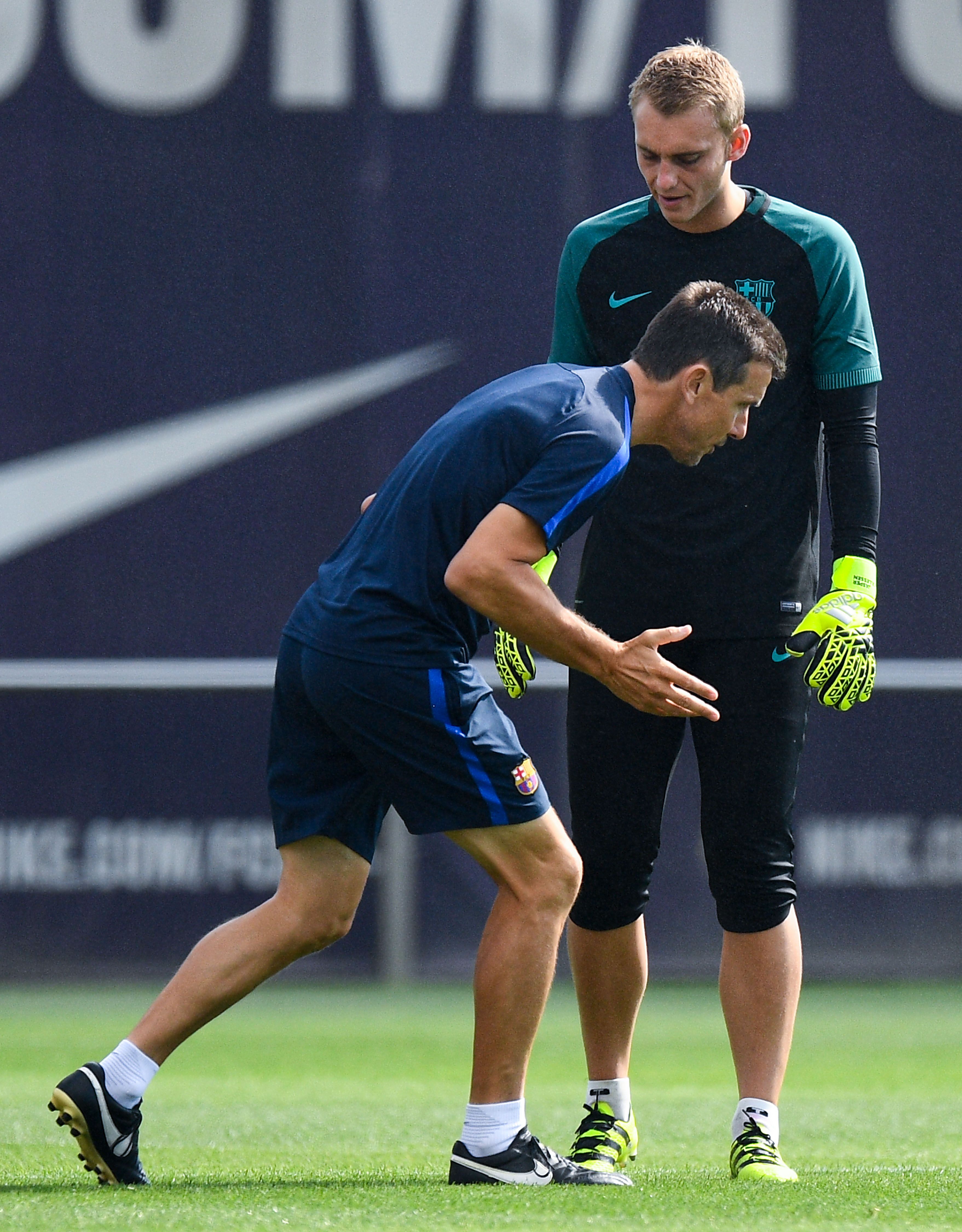 Their work behind the scenes is invaluable, but they rarely get the accolades their input deserves. Former Switzerland international goalkeeper and current FIFA goalkeeper specialist, Pascal Zuberbühle highlighted the disrespect that goalkeeper coaches receive in some lower leagues.
"In many countries, it is not even known if the teams have goalkeeping coaches. Also, many are treated disrespectfully, they don't even say hello to them. This is a situation that must change."
*
Goalkeepers are often not in the spotlight for the right reasons and only grab headlines when their mistakes are beamed under microscopic lenses. In many ways, they share this trait with the men and women that train them.
The goalkeeping position has arguably undergone the most dynamic change in responsibilities in the team over the last few decades. The introduction of the back-pass rule in 1992 altered the footballing landscape, with goalkeepers forced to become adept with the ball at their feet almost overnight.
'Sweeper Keepers' have become the norm over the last decade and an emphasis on playing out from the back has led to the players between the sticks becoming the first point of call when launching attacks.
Goalkeepers have evolved from being just shot-stoppers and goal-kick takers, and each of these paradigm shifts in goalkeeping duties increased the workload and responsibilities of their coaches. In the past, goalkeepers largely used to train separately from the rest of the team due to their limited contributions to overall play. In certain cases, you'd see the opposite; a goalkeeper coach a scarce phenomenon and shot-stoppers turning up to training to just do that; stop shots leathered at them for the duration of the session.
In the modern game, a goalkeeper who cannot effectively partake in a rondo is - at many levels - increasingly seen as an exception to the rule.
But goalkeeper coaches are becoming increasingly involved in the wider tactical set up of a team. Ipswich Town and Republic of Ireland U21 goalkeeper coach Rene Gilmartin, talking to Goalkeeper.com explained how "When I go there [to international camps], I don't want to be the isolated goalkeeper coach. I'd like to be involved in tactical conversation more generally.
"Jim Crawford [Republic of Ireland U21 Manager] is excellent on that front. Often, when he asks me to do presentations on the opposition, he might even ask me to do full team presentations as well. I like that - being challenged".
Head coaches are primarily saddled with finding suitable tactical systems to accommodate multiple players at once, with their attention often divided among the 10 outfield players. The unique nature of the goalkeeping department means that specialists are needed to train the players between the sticks. This has lead to the role being mostly occupied by, but not limited to, former goalkeepers themselves.
However, despite how important the position is, it is still relatively new and underappreciated in the technical department. With the evolution of training methods, goalkeeper coaches have diversified in the way that they teach the position.
Tony Elliott, speaking exclusively to Goalkeeper.com, has worked across seven formats of goalkeeping for over twenty years. From futsal to the disability game, and both women's and men's football, Elliott's diverse perspectives on goalkeeper learning are intriguing.
"I had the honour of delivering at the very first FA Goalkeeping Conference in 2013. I was one of the first presenters, and they asked me to focus on futsal. We brought the house down, simply because it was different. It was diverse. It was absolutely trendsetting and relevant to everything that was evolving in the mainstream game", reminisces Elliott.
"Because of this evolution of the goalkeeper, decision making has had to become a lot faster. You must be effective and efficient in the moment.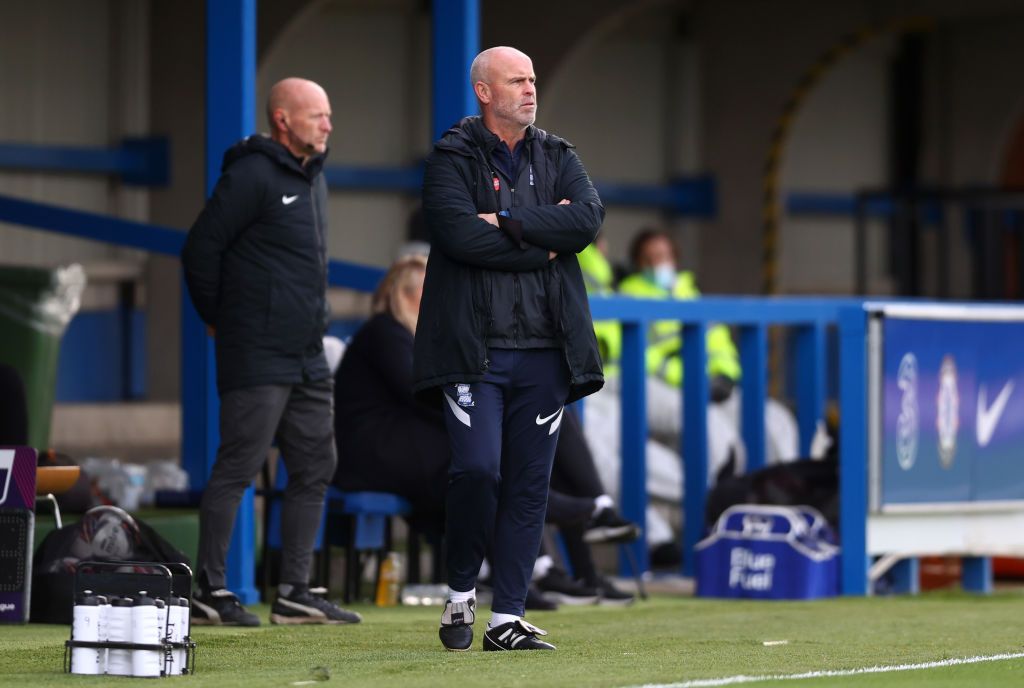 "The futsal goalkeeper has got a lot to offer the 'mainstream' football goalkeeper. I incorporate many futsal aspects into mainstream football goalkeeping sessions. The key for me is understanding that you can't just take a futsal situation and plunk it in a football practice. There are certain elements that you can shift across, but it's recognising when and where and how to use them.
"But you must, must have an open mind. My background is football, not futsal. So I understand the football goalkeeper, the mechanics, the role, and so on and so forth. However, I also recognise that if you open your mind to other learning opportunities, and other skills from different sports, you may be able to complement the skillsets of the goalkeepers that you work with.
"I've gone into three or four professional clubs to do futsal sessions with the goalkeepers. Sometimes it's great when they start doing the activation warm ups and some of the technical practices that we do in futsal, and they can't do it! The physical demand on them is above what they're used to. And that's only one of the benefits of futsal".
Elliott went on to talk about the responsibility - and opportunities - goalkeeper coaches have when they explore other areas of football.
"What might work in a football goalkeeper's session or game, may not be right for a futsal goalkeeper, or a deaf goalkeeper, or a blind football goalkeeper who is fully sighted and plays with totally blind players. Having to adapt to those challenges and think outside the box hasn't 'diluted' my knowledge, and it's absolutely exploded it.
"Any coach out there that wants to understand diversity and difference and to be able to deal with different situations in football on an ongoing basis, and communicate and connect in a different way, go and get involved with some of those formats and it will be an unbelievable learning process for you", he concludes.
*
The FIFA World Cup represents the pinnacle of the international game and countries spare no costs in getting their team ready for the Mundial.
But as recently as the 2006 World Cup, only 26 out of the 32 teams (or 81% of the teams) that competed in Germany arrived with a goalkeeper coach. The number increased by two in South Africa (87%), remained constant in Brazil, while the 32 teams that qualified for the Russia 2018 World Cup all had a goalkeeper coach*.
This remains the only FIFA tournament with a 100% record for goalkeeper coaches, although age-grade competitions and female football are steadily improving in that regard.
Further data, referenced at the end of the article, shows that at the Women's World Cup, the number of goalkeeper-specific coaches with national teams is increasing. In 2007, only 68% of the teams had a goalkeeper coach, while this number grew to 95% at the 2019 tournament. However, only 4% of teams had a female goalkeeper coach in 2019.
FIFA goes onto explain that at the FIFA U20 World Cup, the percentage of teams with a goalkeeper coach has actually steadily declined, moving from 91% to 87%.
Football's governing body is doing its part to improve the numbers. The recently-launched FIFA Training Centre places an emphasis on goalkeeping sessions. Pascal Zuberbühle and FC Zürich under-21 goalkeeper coach Dean Santangelo are among those to have tutored in sessions. The FA's Head of Coaching, Tim Dittmer, has also been involved in furthering FIFA's centralised goalkeeping provision.
Goalkeeper coaches sometimes see their influence extend beyond the first-team, with Chelsea assistant goalkeeper coach James Russell serving as a prime example.
The 35-year-old plays part-time Sunday League football but has a regular job as an assistant goalkeeper coach to Henrique Hilario at Cobham. He also coordinates the club's goalkeeper coaching at academy level all the way from the under-9s age group to the under-16s.
Goalkeepers are integral to their team's success and it is practically impossible for any side to achieve their objectives if they do not have a solid shot-stopper between the sticks. The great Arsene Wenger highlighted this when he said, "There is no history of teams winning things without having a great goalkeeper".
"I'm now 30 years in the job and…you learn over the years that the goalkeeper is the most underrated position in football – and maybe the most vital one for winning things."
Goalkeepers themselves are playing a role in spreading knowledge about the work their coaches do. Edouard Mendy's speech after winning the UEFA Men's Champions League Goalkeeper of the Year award saw him thank Hilario and Russell for their input behind the scenes.
Goalkeeper coaches play a more crucial role than they are given credit for. It's time for that to start changing.
*https://www.professionalfootballjournal.fifa.com/pfj2-91-the-importance-of-a-goalkeeper-coach