New Crystal Palace goalkeeper speaks exclusively to Goalkeeper.com about Manchester United, loans, England, and more…
Becoming a Premier League goalkeeper is no mean feat. Sometimes, football fans forget that.
Patiently waiting for that opportunity for seven years at one of the biggest clubs in the world is a whole other dynamic. Throw in a few loan spells, two Play-Off Finals, a transfer saga surrounding one of the game's greatest shot-stoppers, and an eye on a spot in the national team, and you've briefly described the career so far of Crystal Palace's Sam Johnstone.
Johnstone, 29, has experienced the different tiers of the English game in a unique way. From his formative years under Sir Alex Ferguson, to the a first taste of silverware at boyhood club Preston, onto a promotion heartbreak and promotion success, and - who could forget - being scored against by none other than Alisson Becker, Johnstone's time between the sticks has formed an interesting path that, perhaps, has gone somewhat under the radar.
"To become Manchester United's number one was, obviously, a dream as a kid. As you know, the record isn't great for United in terms of bringing through too many home grown goalkeepers", says Johnstone, looking back on his time with the Red Devils.
"Richard Hartis [United's current 1st Team Goalkeeper Coach] helped me a lot growing up. Having patience was a key thing, and driving home the basics driven then was also key. When I was younger, I actually wasn't great diving to my left, and we would go over that constantly.
"Once you turn a scholar, you begin going away to tournaments abroad, flying, staying in hotels and travelling. That's a big part of the learning experience too", he continues.
"The thing about United is that they can bring in a lot of good players at any time. I had to really knuckle down and be on it when I turned pro and entered the first team environment. In the early days, I was alongside the likes of Edwin van der Sar, Tomas Kuszczak and Ben Foster. When David De Gea came in, I eventually moved fully into the first team dressing room to work with him.
"The quality of that dressing room…you had to be on it every day!", remarks Johnstone. "Under Sir Alex [Ferguson] and the senior players in the squad, you realise how professional they are and how much they want to win every day. That puts pressure on a young goalkeeper to be engaged and make sure you're on form. If you're not, they'll be quick to tell you".
By 2015, the United squad of Johnstone's youth days was beginning to break apart. David De Gea was in turbulent transfer waters. The Spaniard had been strongly linked with a move to Real Madrid over the summer transfer window, coming off the back of two underwhelming seasons. In 2013/14, now Ferguson-less, United had finished 7th under David Moyes, and then Ryan Giggs, before making the Champions League with Louis Van Gaal the following season.
With De Gea's move seemingly moving closer and closer, Johnstone was simultaneously getting closer to the number one spot at Old Trafford. Victor Valdes had seemingly fallen out of favour with Van Gaal, and his big break with United appeared to be nearing.
"I'd just been promoted with Preston the previous season - my hometown club. They may have been a couple of leagues below, but the pressure is still there. You're still at a good level, and expected to win every week. It's not only that, but you've got family and friends watching and counting on you, too.
"We'd been to the USA for a pre-season camp and I ended up playing a few games. I did well in the games I played", explains the 29-year-old.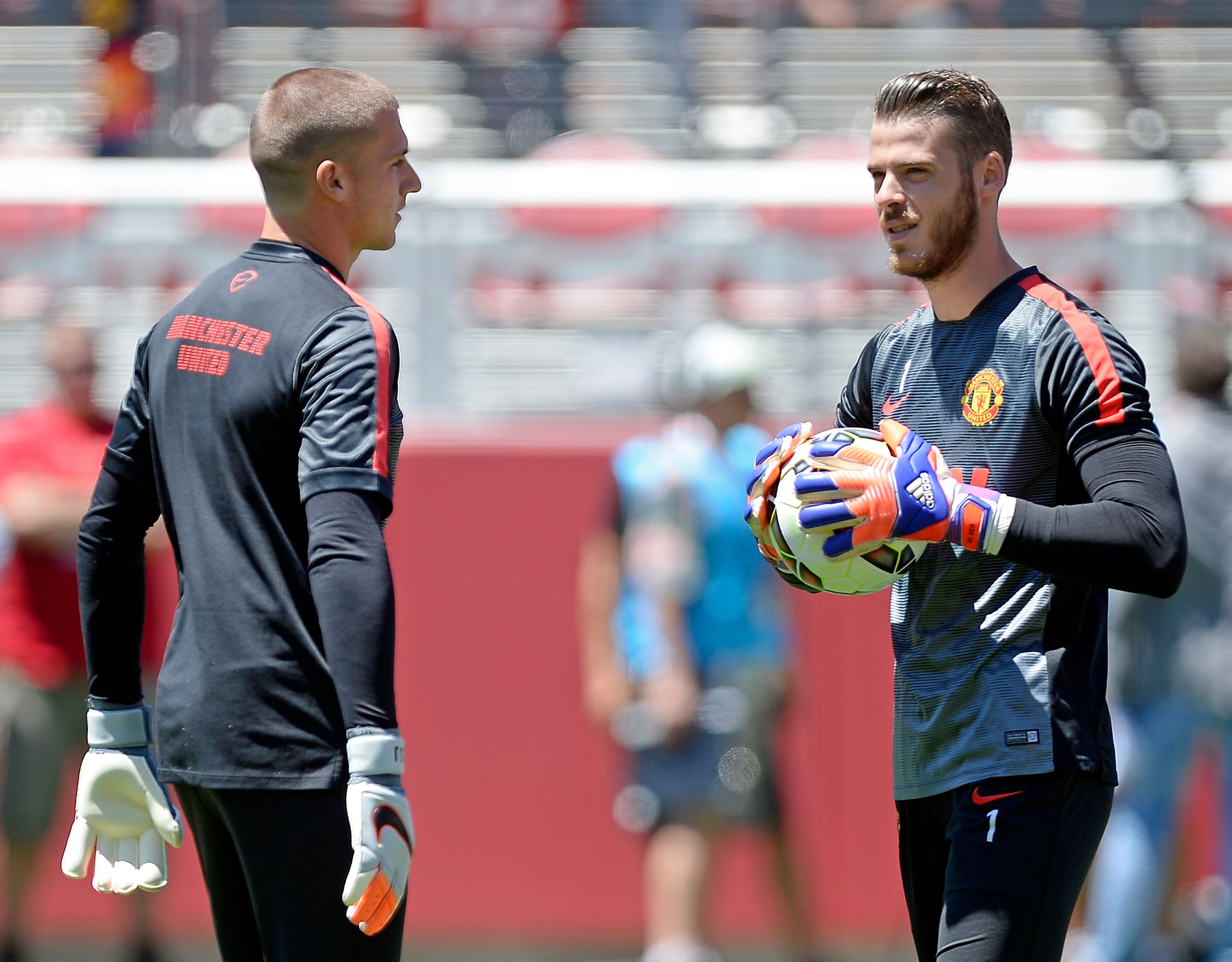 Johnstone started against San Jose Earthquakes and Club America, before coming on as a second half substitute against Barcelona with United winning 3-1.
"The next thing I know is that Van Gaal has brought in Sergio Romero. Sergio is a great guy and a great goalkeeper, but when you're so close to playing the first game of the season at home, that was difficult".
Indeed, Johnstone would have walked out on the first day of the 2015/16 season in United's starting line up had Romero not signed. With De Gea out of the squad as the rumours continued to swirl, Romero was named ahead of the then-22 year old for the 1-0 win against Tottenham Hotspur.
"And that was just the situation. It just wasn't meant to be", he continues.
"I feel my time with United was one where things just didn't quite click. To have made my full debut that day would have been unbelievable. But I don't get upset about it or dwell on it. I moved on elsewhere".
*
Growing up as a goalkeeper is a life experience as much as a sporting one. Learning resilience takes many different forms.
Johnstone's teenage years were largely spent away from home, living with a host family in Manchester. The sacrifices that players make from an early age bring rewards that most young players could only dream of, but scarcely make news headlines despite being an integral part of a professional's formative years.
"I was 15 when I left home to move in with our landlady Lynn. It was me and Zeki Fryers. We started with a family that were doing it for the first time, but had two young kids and it didn't quite work out so we then moved. We lived with Lynn from 15 to around 21.
"She could be quite strict! I was obviously at school at the same time, and the club knew she was strict so perhaps it wasn't a coincidence we ended up being sent there. She taught us how to cook and clean; everything your parents would teach you before moving out. She was a big part of our lives.
"About six weeks ago, she came over to my house to see me and the kids - we've kept in touch. I always remember her saying that when we turned 18, we could do what we wanted (within reason, of course), but we had a good relationship with her", reminisces the Englishman.
After leaving Manchester United to forge a starting career, Johnstone's successful spell at Aston Villa resulted in a permanent move to then-recently relegated West Bromwich Albion. A new dynamic was introduced to Johnstone - that of the new, permanent number one, replacing a fan favourite.
"I know Fozzy [Ben Foster] from United. I'd trained with him a couple of times, but I didn't see the 'replacing a fan favourite' thing at first. My main goal was just to help West Brom to get back to the Premier League", he explains.
"However, as the weeks went on, I realised the scale of replacing someone like Ben. I didn't I didn't see it like that at first; it was only really when I started playing that I realised people almost wanted me to be Ben Foster. I'll be honest, I think it took the Baggies fans a good few years to change their opinion of me and see me for who I was as a goalkeeper.
"It was a little difficult being compared to Ben, or at least feeling like I was compared to Ben. I just wanted to do my best for the club, but he's an unbelievable goalkeeper so it was understandable", says Johnstone.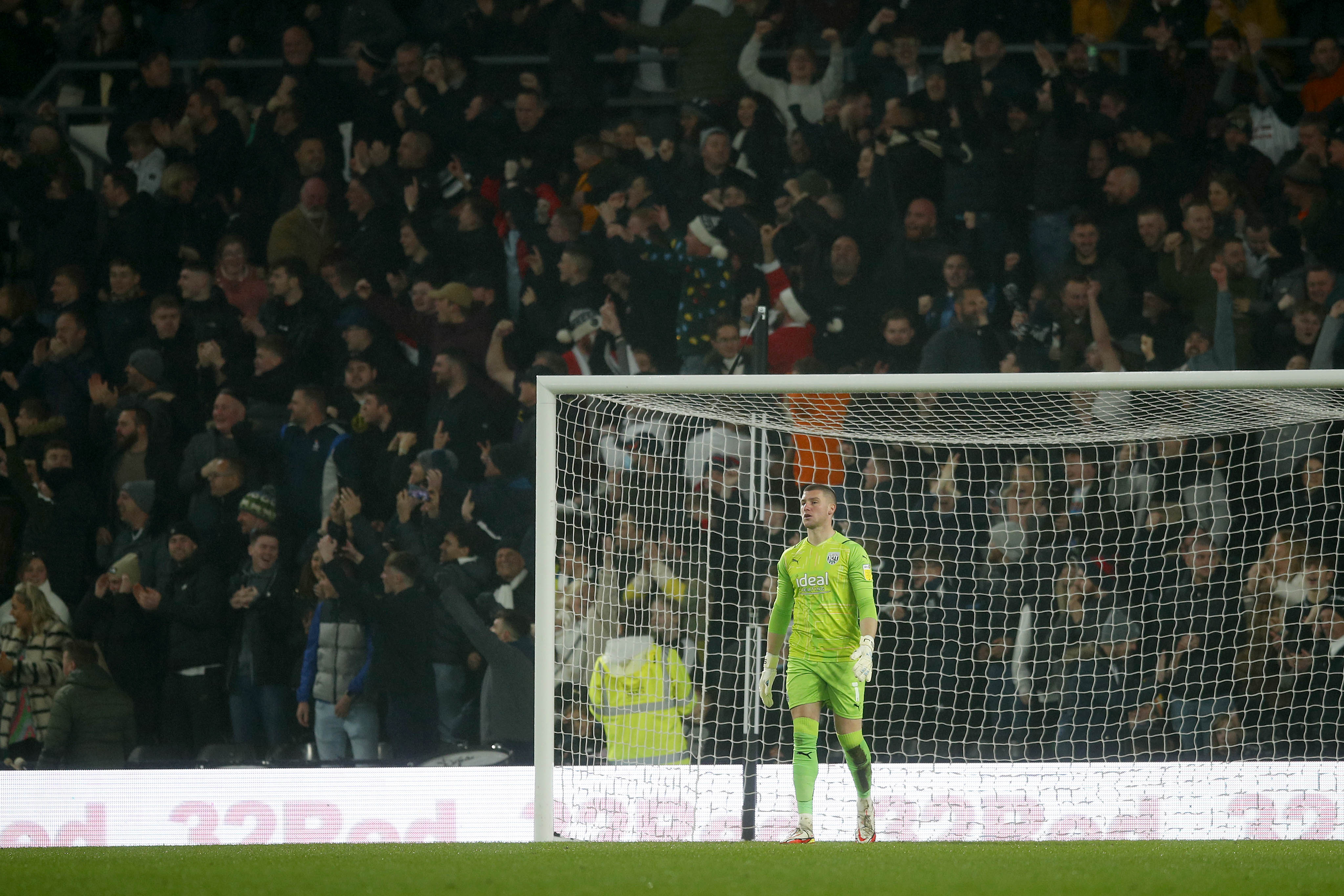 Moving to West Brom didn't only bring holistic pressures upon the Englishman, however. Joining the Baggies was the first time in Johnstone's career that he'd had to play a fully possession based style of football, but it added another string to his bow.
In fact, during the 2020/21 season, Johnstone outranked Ederson in his defensive actions outside the penalty area per ninety minutes - a measure of how effective a sweeper a goalkeeper is. Similarly, he attempted the third most passes of all top flight goalkeepers that season.
"That first year at West Brom, we had a great team and we should have gone straight up. Ironically, it was when we played some of our best football.
"With Darren Moore and Graham Jones, we played football. We passed it out and I struggled with that first. It actually wasn't something I'd ever done before. I don't think the style was very popular with our fans either so you felt under that added bit of pressure to conform to the style that the fans behind you might not have liked", explains Johnstone.
Whilst the West Brom faithful may not have been the greatest proponents of the passing game, adapting to it and the atmosphere around it was another small step that has made Johnstone the goalkeeper he is today.
"Again, this was another learning. It can be hard at the time but then you become immune to it and get used to it and you improve. There were times when you'd give the ball to the opposition, or you'd kick the ball out of play. Maybe you've taken a touch and had to Cryuff turn or something because the striker's got too tight. Again, you're doing this in front of 25,000 people!
"It got to a point where I was having to be so relaxed with the ball at my feet that I'd struggle to bring my level back up and energise or concentrate to save a shot. A couple of soft shots would start to go in and it took time to adapt", the 29 year old describes further. .

As they say, what you put in is what you get out. For Johnstone, the tough early days learning the possession game at the Hawthorns served him particularly well in the long run.
"Learning to play out was another little step, but it was really important. It helped me a lot when I joined up with England. When you go to a national camp and can use your feet on the same level as some of the other lads, you don't look out of place.
"Graham Jones came to the EUROs with England and that was the first time he'd seen me play since he left West Brom. He was buzzing because he taught me how to play out - and he reminded me of it!
"In my career, I've had a lot of experiences on a smaller scale that have built me up for the bigger ones and stuff. Over the years, I've literally played every style of football at West Brom - going long, the sweeper keeper under Valérien Ismaël, and possession with Darren and Graham".
*
"I think I knew I knew I had to get to the Premier League to have a chance of getting a call up to the England squad", states Johnstone as we move on to talk about his experiences on an international level.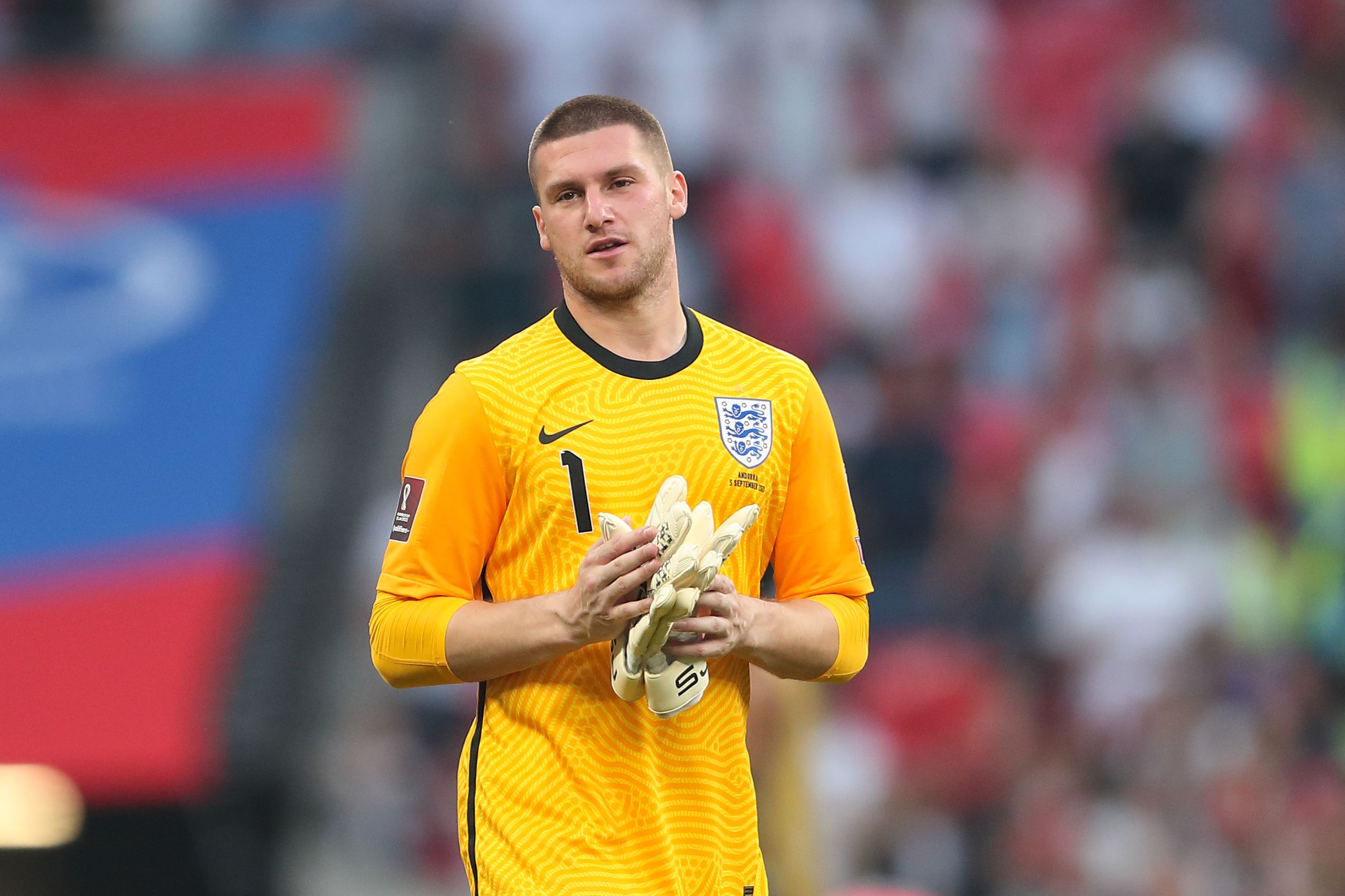 Johnstone had been a consistent face in the U21s squads, mentored by Martin Thomas at St George's Park. Alongside (frequently) George Long, Jack Butland, Jonathan Bond and Marcus Bettinelli, only Johnstone and Butland have made senior appearances for the national team - with Butland's last England appearance coming in 2018.
Yet, starting minutes in the U21s had evaded Johnstone, with Butland in the spotlight. Now, the tables have turned.
"Jack [Butland] was playing in the Premier League and doing really well. Jonathan Bond was getting minutes at the top end of the Championship with Watford. I was playing in League One on loan. I've definitely had to wait my turn. I got my chance only off the back of Jordan's [Pickford] injury. But I had been working hard, playing well in the Premier League with West Brom, and I was ready", says the 29-year-old.
"The training is of a higher level every day - you're with some of the best players in the world. I'm not going to lie, going down the drive at St. George's, I was nervous! Even though I knew a lot of the players and staff from growing up in the youth squads, I had no clue what I was really walking into to be honest. But it was great. Getting the first session out the way was important, and then you can get used to the coaches' philosophy and the atmosphere.
"Our goalkeeper coach [Martyn Margetson] was really good with me. He knew it was my first time in years coming up to the national team, and he helped me massively. Walking out at the Riverside against Romania was a strange feeling - everything that you've done in your career has led to this moment. Everything your family has done, your coaches have done, and you've done has come to this", he explains.

"But when you're there, making saves, it suddenly just becomes another game".
*
With two Play-Off finals under his belt, drawing a combined crowd of over 130,000 fans, Johnstone is no stranger to pressure.
The mental and physical demands of playing football at an elite level are arguably unparalleled. The nature of the game and the meaning and emotion behind EFL Play-Off Finals especially is perhaps what makes the English game. The passion of fans across the football pyramid doesn't wane.
To put into perspective the size of the crowds Johnstone played in front of in those finals, (85,000 who watched Aston Villa's defeat to Fulham in 2018 and 48,000 who witnessed Preston's promotion to the Championship in 2015), picture this:
The average person is estimated to meet anywhere between 10,000 and 80,000 people in their life. Imagine all of the people you've ever met in one place, watching you do something. Scary thought, right?
"The more people, the better the adrenaline! I know it sounds mad, and these are massive games. But once you're on the pitch, it really is just another game of football. At least that's how I see it", explains the Englishman.
"To be honest, I think it's sometimes harder when you're not on the pitch. Because, when you're on the pitch, you're so concentrated on the game and what's going on in front of you, everything else becomes a bit of a blur.
"The thing is, I'd been there with Preston a couple of years before on a slightly smaller scale, and then I'd spent time with Villa, got to Wembley then and the crowd was that bit bigger. And then, I got promoted with West Brom. All these little experiences are picked up along the years.
"It's been a journey of lots of mini steps. It happens without you realising, but when you begin to connect the dots you can see how these experiences impacted each other".
From Manchester United, to West Brom, and with England in between and now at Crystal Palace, the successes of Johnston's career have often been the product of the sum of all the parts. But when he looks back on the early days surrounded by the likes of Ryan Giggs, Rio Ferdinand, and Wayne Rooney - under the guidance of none other than Sir Alex Ferguson - the memories are of the beginning of something great. Not a missed opportunity.
"When it comes to leaving United, it is what it is. I don't look back on anything there badly. They're a huge club, but I don't have any regrets. I've played in the Premier League and I've played for England; it was great there, but it's also great now".