Rotating goalkeepers can cause ripples, especially when the number one is not obvious.
Petr Cech was not taking his demotion lying down when Thibaut Courtois was brought in as Chelsea's new number one by Jose Mourinho
"I'm not happy at all", Cech said when talking about the end of his Chelsea playing days in 2015. "There was nothing obvious suggesting I wouldn't be ready to keep my spot. But in a football team, you can only have one goalkeeper playing every week and, unfortunately, that was the way it went."
That's the issue. Two cannot go into one. Strikers can share the load. They can snarl at each other for the lack of assist or pass, but everyone gets their goal. Goalkeepers are the one and only spot that never features in a 4-4-2 or a 4-3-3. Their position is pencilled in for the whole 90 minutes. The first choice is a permanent fixture unless fate strikes.
Rotation is a necessity in football's never-ending story of matchdays but with keepers there's always a feeling that it can cause more issues than it solves. As Thomas Tuchel said, before he was jettisoned through Stamford Bridge's turnstiles: "It's [goalkeeper] like I say, a very sensitive position in football in general."
The man in possession holds all the cards unless there's a chain of events that completely upturns the odds. See Kepa and Mendy. The former is suddenly everything that Chelsea invested in. That's not rotation, more like a chain of events that has led to a swap shop no one saw coming.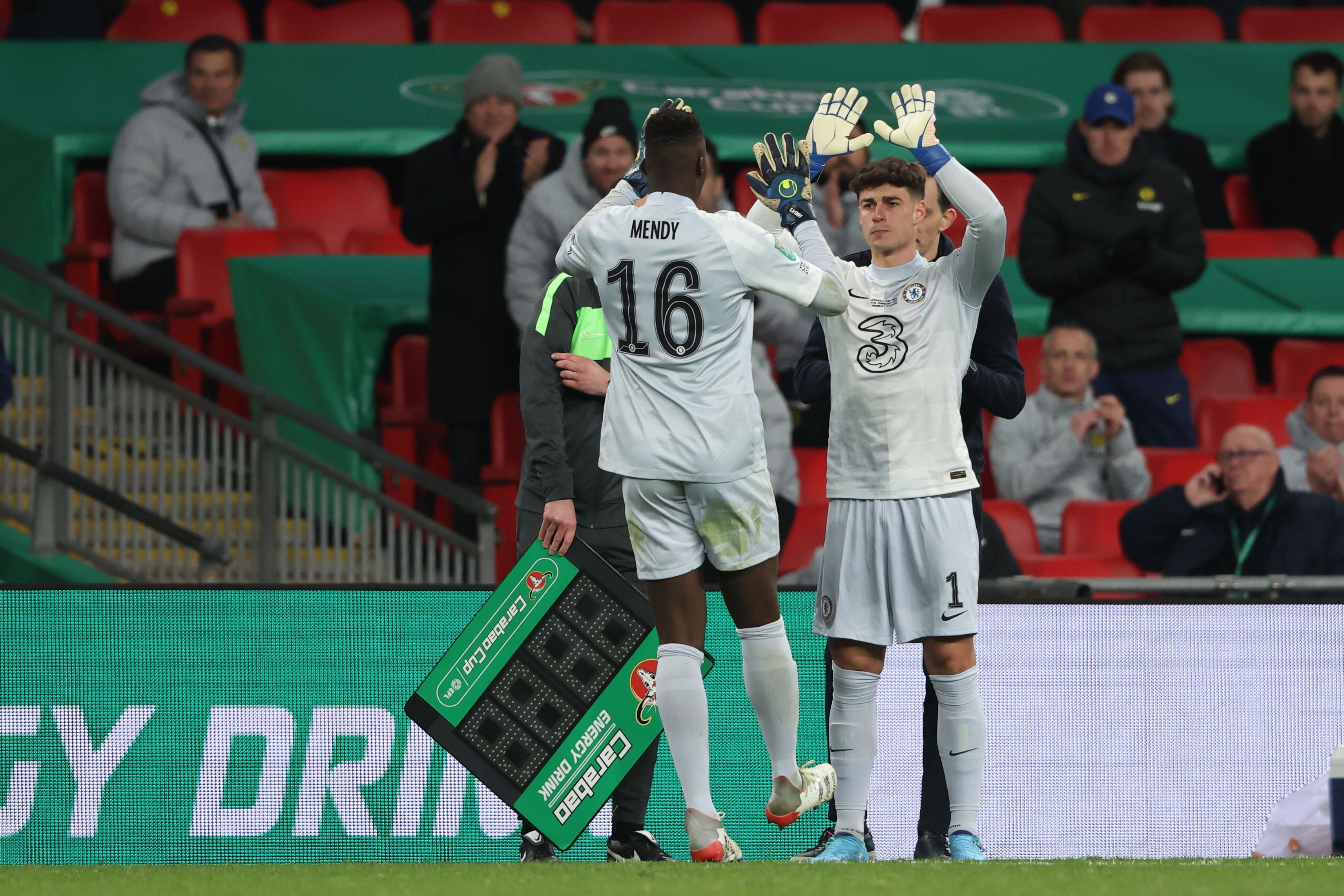 Tuchel questioned the exchange policy at Paris Saint Germain a couple of years ago: "We're perhaps the first club to always rotate our goalkeepers and it was made possible by two exceptional lads like Gigi and Alphonse, who have teamed up and supported each other. But we can't keep going like this." His successor did extend the policy and it didn't end well.
Mauricio Pochettino's version of PSG was well on their way to knocking Real Madrid out of last year's competition when the normally reliable Gianluigi Donnarumma mis-controlled and Karim Benzema did the rest. So began Madrid's ridiculous series of great escapes.
The defeat also started up the engine on the merry-go-round in Paris. No one ends up happy. Keylor Navas was soon muttering about wanting to be on the pitch every game while the Italian said he could not "give his best" as he had only played half the matches. Christophe Galtier has booted the idea into touch.
If there was ever a position where vacillation of personnel has the capacity to unnerve and erode rhythm and team dynamics, it is between the sticks. Trust and familiarity are the very essence of goalkeeping. Changing faces behind can confuse outfielders who see a different hue of colour and energy detached from their normal source of synchronicity.
Nick Pope's World Cup audition at Wembley against Germany last month was like the man who was out of rhythm in the orchestra. He clanged more than he chimed. Goalkeepers are different – but also different from each other. Cup games can be a way in for the second choice, but the real bread and butter needs the continuity candidate.
Simon Mignolet and Loris Karius's uneasy alliance as goalkeeping partners was more a case of 'form is temporary' rather than 'class is permanent' as the number one jersey went back and forth like a rollercoaster designed to crash at a deadly tipping point. The end result is a mishmash of moderate fort holding that is just waiting to go wrong at the vital moment.
In the 2017/18 season, the two could literally not be separated. Karius was warring with Gary Neville and Mignolet mumbled about never having been on the bench in his career. The jury was out on a split decision of 19 Premier League games each. That tells its own story. After Kyiv, there was only one solution: Alisson.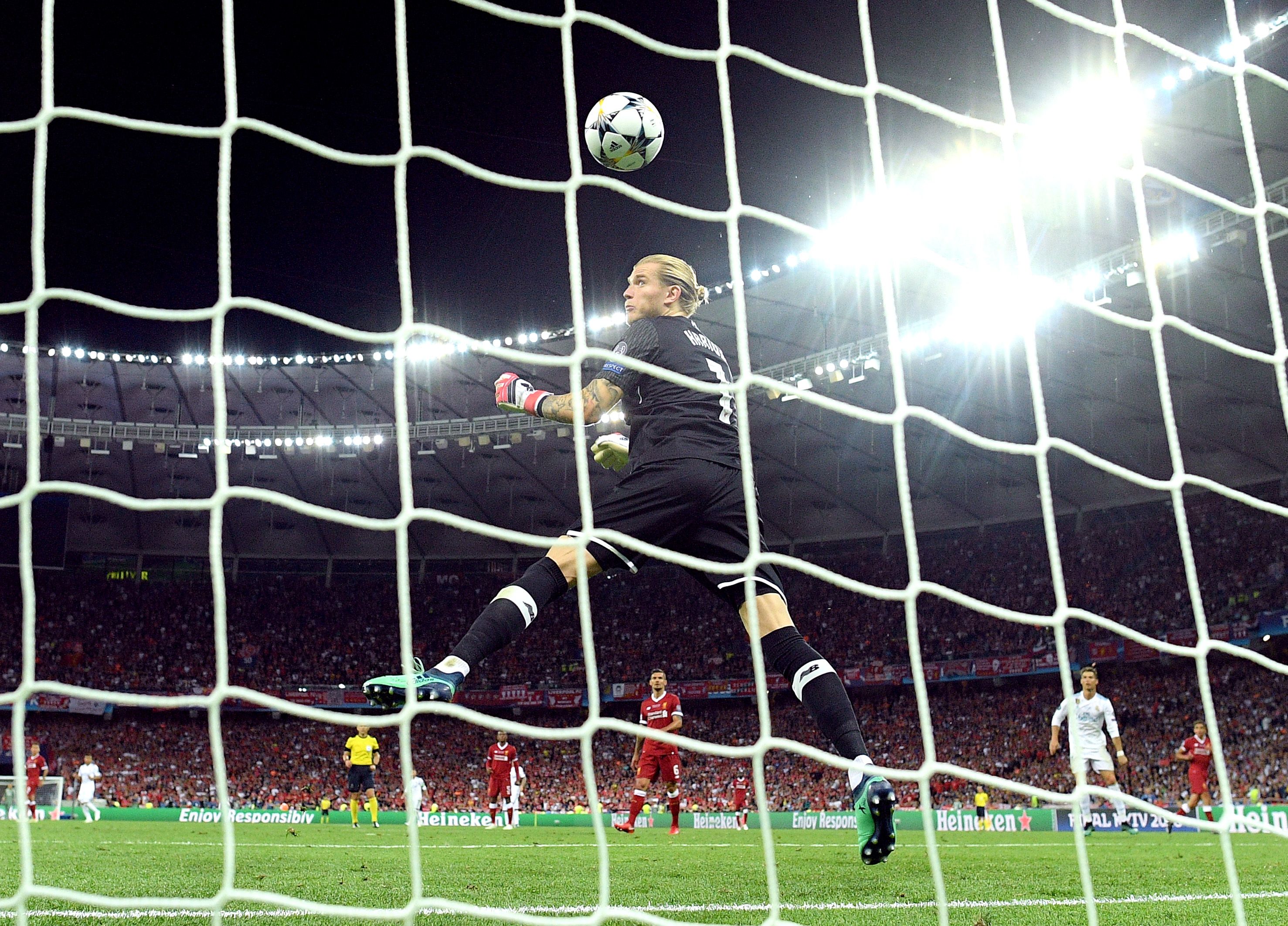 When the Special One first came to (London) town with a prolific young Cech, Sir Alex Ferguson swerved from Tim Howard to Roy Carroll as his team suffered a trophy-less campaign in 2004/5. It was never easy in a post-Peter Schmeichel world, but given the levels of the all-conquering Kings Road new money, the Howard and Carroll roadshow was what Lemony Snicket might term a series of unfortunate events.
Fergie insisted that Howard was a top keeper who just needed a bit of a rest. That's not how it works. Seven years later, Sir Alex was at it again when David de Gea played the first two games and then got dropped. Anders Lindegaard came in for the next couple and then there was more back and forth than City and Liverpool's PR departments. Meanwhile, the goals against column was being flooded.
When things become tense in the battle of the nets, brooding benched keepers can go virulent. After Jens Lehmann was sent off in the 2006 Champions League final, Manuel Almunia stepped into the breach and despite repelling Barca with several saves, his resistance crumbled eventually. Lehmann said: "Almunia dimmed my hopes. His body language after the equaliser was no longer positive." Ouch.
So started a constant sniping from the sidelines as Lehmann eventually spoke of his "humiliation" at losing his place "behind somebody who only started to play when he was 30." Maybe it's something Germanic. Bernd Leno departed the Emirates because his demotion wasn't about "performance or quality". "I had to get out of here", the Fulham man said. Is Aaron Ramsdale that annoying?
There are plenty who will work happily with the number one and hope for their chance rather than agitate. Carlo Cudicini, for one, was once called "the world's most unambitious" custodian for sitting behind Cech at Chelsea. Ultimately, goalkeepers need to own the spot. That's not an experience best shared.