From gaining his UEFA A coaching licence at 21, to his debut first team goalkeeper coaching role at only 35, Ipswich Town's Gilmartin talks through his contemporary approach to goalkeeping…
Relatively speaking, early League One pace-setters Ipswich Town have one of the league's more experienced sides. With an average player age of 26.5 years*, the squad is the third oldest in the division. Despite this, however, the group driving the Tractor Boys' success behind the scenes is a relatively youthful one. Manager Kieran McKenna is 36, Sporting Director Gary Probert is 39, and, according to Transfermarkt, several other first team staff members are in their late 20s to early 30s.
Then there's Goalkeeping Coach Rene Gilmartin, 35. At an age where many professional goalkeepers are coming out the other side of the prime years of their careers, Gilmartin's attention has turned fully to helping Ipswich's goalkeepers develop on the training ground, rather than standing between the sticks himself on a Saturday.
"I see myself as a football coach who specialises in goalkeeping, rather than solely a goalkeeping coach in the traditional sense", begins Gilmartin, speaking exclusively to Goalkeeper.com from Ipswich Town's training ground.
Honing his own approach to goalkeeping in his first goalkeeper coaching role at first team level, from Ireland to East Anglia and a plethora of places in between, the 34-year-old talks us through his playing days, moving into coaching, and the experiences and learnings that have come with both.
"Being a younger goalkeeper coach, I believe, can allow you that extra bit of empathy with your goalkeeper", he explains.
"If you're from a recent playing background, you understand the strains and stresses of football. You understand the external pressures. That's not to say that older coaches don't understand these things, but I feel that when you've only recently stopped playing those experiences are more current".
Gilmartin, 35, presents an earnest and refreshing perspective on the nature of the modern goalkeeper coach. The Irishman's playing career spanned over 16 years and ten different clubs at varying levels of the game, yet it was off the pitch he often felt he made the biggest impact.
Given his footballing break in England by Walsall in 2005, Gilmartin spent five years with the Saddlers until the turn of the decade. 35 successful outings as the club's number one in the latter part of that spell was enough to attract the attention of then-Championship side Watford, who he joined in the summer of 2010.
However, his time with the Hornets was limited to appearances in cup competitions, mainly playing second fiddle to Scott Loach. Since his first spell at Watford (Gilmartin returned to Vicarage Road between 2014 and 2017), the Irishman generally played the role of the number two - but, unbeknownst to most, in quite a unique fashion.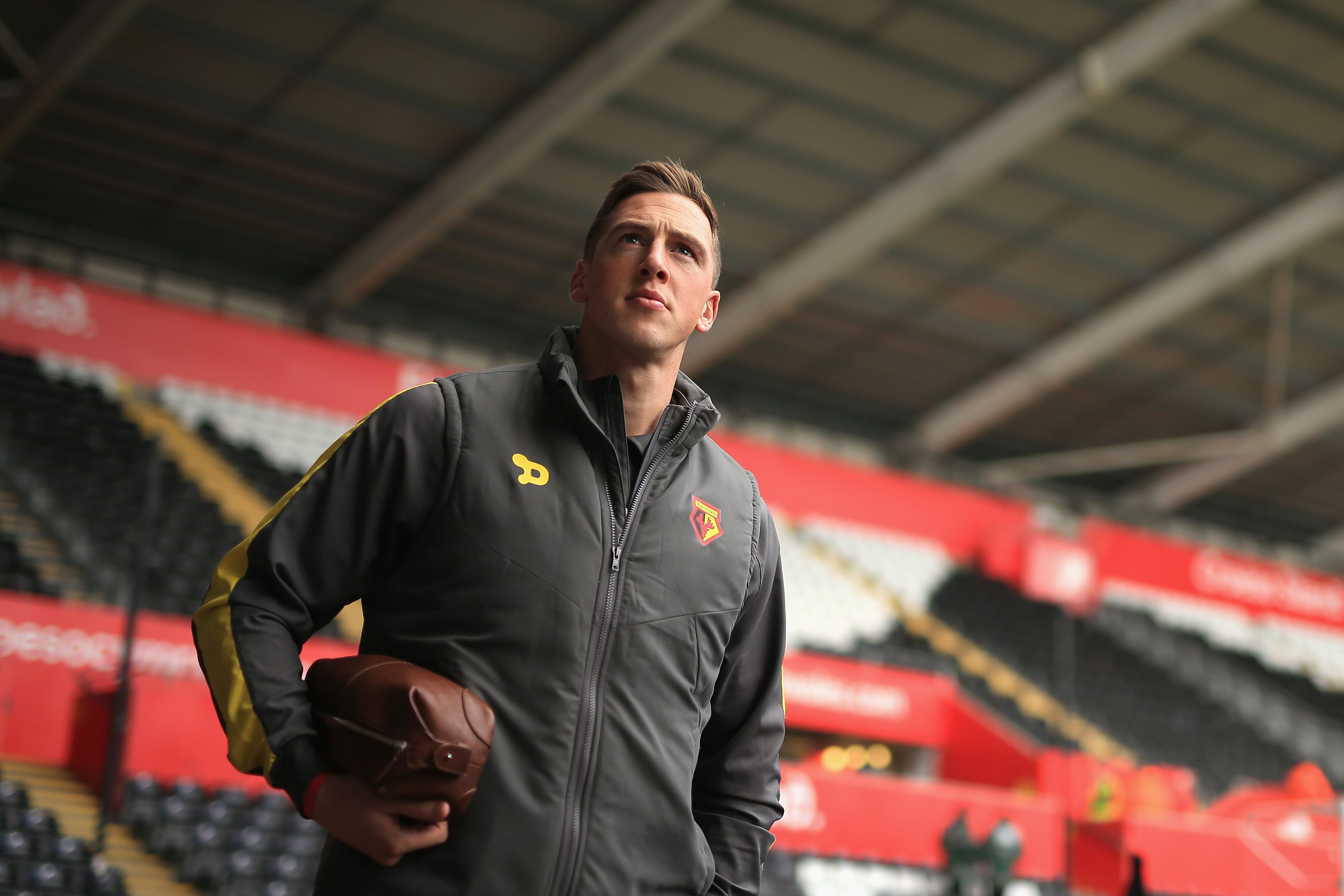 You'd be forgiven for expecting a goalkeeper who enjoyed the fairly lengthy career Gilmartin did to have played more games. The Irishman does have 133 senior appearances to his name, but didn't make more than the 35 appearances he gained at Walsall at any other club.
Yet, this didn't come through circumstance. Gilmartin's playing career took quite a unique trajectory, very much planned from as early as 21 years old when he completed his UEFA B coaching licence. It was an approach to football that went beyond a search for starting minutes; one that took a more holistic approach to football.
"I love being a part of projects. At Watford, for example, it was being a part of a promotion, then being a part of the club sustaining itself in the Premier League. Here at Ipswich Town, it's the exact same thing a club. It's a club that wants to thrive for more with a growth mindset, and they want people who want to learn. That environment really, really appeals to me.
"Others out there want to play, play, play. For me, I enjoyed the work during the week so much. I love training and the feeling like you're progressing with some of the top professionals in your field in the country.
"To be at the highest level may not have meant playing as the number one, but rather showcasing the leadership qualities and coaching qualities in the dressing room to be a supportive member of a squad, which I loved doing and always try to still do now", he explains.
It's particularly interesting to hear how Gilmartin's playing career shaped his perspective of coaching. Having emphasised his appreciation of working within an environment based upon collective development and ambition, it's insightful to see the parallels that exist between the outlook he had on the pitch, and how he strives to better this off it.
"When I played, I think I always struggled with the mentality. I never honed in on the psychological side of the game and how to prepare yourself mentally and deal with errors. That's something that now - as a coach - I think it's important to try to have the humility to be able to be open with that. And that's how I can help another goalkeeper: being honest with my situation.
"I came a long way in a short space of time at Walsall. Then, having moved clubs and not played, I needed to learn more about myself. I don't think I seeked the help that I needed. When it comes to sports psychologists, I think 'psychologists' is the wrong term for them. They're just another coach and part of a player's support network.
"I believe the more people that can tap into these support networks will grow and develop themselves, as footballers and people. I've come from a career where I didn't play enough games. I loved playing when I was playing well. But, although I probably didn't play enough looking back, there was no regret there because of what has allowed me to become now as a young coach", Gilmartin says honestly.
*
The modern goalkeeper coach is becoming more of a practitioner, or teacher, than a coach in the traditional sense. With the goalkeeping world becoming ever more reliant on science, and cutting edge data and technology transforming the way that goalkeepers work, the new-look goalkeeper coach should be comfortable with approaching the position as a multi-faceted discipline.
"I always tried to stay well read [during my playing days]", Gilmartin explains.
"When I was at Watford, I began studying tactical periodisation - Vitor Frade's model. Studying a more intricate approach to putting together a training session really helped me as a coach".
Frade's theory of tactical periodisation has been used widely by coaches over the last two decades. The likes of Jose Mourinho, Andre Villas-Boas and Marco Silva are reportedly proponents of the approach; Mourinho being an early advocate of the system as he built his Champions League winning Porto team between 2002 and 2004.
The main principle behind tactical periodisation is that 'training should never separate the physiological, tactical, technical and psychological elements of the game' (Tee, Ashford & Pigott, 2018). Furthermore, these elements 'should not be isolated or trained independently, all elements should be included together' (Delgado-Bordonau & Méndez-Villanueva, 2012).

When creating a session for goalkeepers or otherwise, this theory can be applied in many different areas. Mourinho, speaking in 2005, said 'many clubs do fitness work separately sending players for 45 minutes with a fitness coach, but I don't believe in this. I do not believe in practising skills separately. You have to put together all these aspects in a match situation. There are exercises that can improve your physical qualities using the ball'.
In essence, tactical periodisation makes training more efficient, engaging, and productive. Coaches are pretty much killing two birds with one stone, as sessions incorporate multiple elements of learning into one practice.
Off the pitch, Gilmartin believes that data is a key component of developing the modern goalkeeper, too.
"There's so much there. It's so important that you have the right KPIs [key performance indicators] for your goalkeepers. At the same time, I don't think that data will bring a completely definitive answer. For me, the main benefit of it is the opposition data and video analysis.
"Something I've brought into training at Ipswich is 'live review'. We'll record sessions on an iPad, and instead of a debrief, we can actually go through actions that they've gone through in the game or in training there and then. Each time, we can immediately work on or fix something.
"When you do a traditional debrief, you're going into training 24 hours later to work on those specific things. I'd argue this delay is too long", he says further.
*
The potential benefits of being a younger goalkeeper coach aren't cancelled out by a lack of diverse experience for Gilmartin, in the sense that the 35-year-old has worked in several different coaching and playing environments.
In November 2019, Gilmartin took up a role with the FAI - the Republic of Ireland national team. Working with the country's U21 goalkeepers such as Liverpool's Caoimhin Kelleher and Gavin Bazunu, the Irishman's experience in the international set up has added another string to his bow.
There are key differences in approaching a training session - or a block of training sessions - with goalkeepers that you train with every day, and those who need to perform two or three times in the space of a fortnight. Gilmartin draws parallels between this situation, and working with Ipswich's number one Cristian Walton.
"At an U21s' camp, you come away from performance development and towards performance enhancement. It's very much 'this is what the opposition will do' and we best prepare to counter that. To make a comparison between the international camp and League One, on Matchday -4 [at an international camp] you're already looking at what the opposition is doing and creating sessions that will relate to that opposition. In League One, Matchday -4 is more often than not a match itself", he explains.
"On an international level it becomes very important to then give the goalkeepers and the defensive unit as much insight into what to expect".
However, the crossovers between international and domestic goalkeeper coaching expand to off the pitch.
"Part of the international role is also recruitment. "You'll be calling goalkeepers up to have a look at them. Generally, the U21s camps are absolutely outstanding. I love them every single time. When I go there, I don't want to be the isolated goalkeeper coach. I'd like to be involved in tactical conversation more generally.
"Jim Crawford [Republic of Ireland U21 Manager] is excellent on that front. Often, when he asks me to do presentations on the opposition, he might even ask me to do full team presentations. I like that - being challenged".
At a domestic level, "there is an individual development plan for each goalkeeper at the club. For our number one, Christian Walton, he needs to perform. So, with him, a lot of my work has to be dictated by making sure he can perform at the best level, week in week out. With the number two, three and four, periodisation can be used to carry out a longer term plan but keep them involved across different aspects of the game.
"Their week may look a little bit different in terms of what gym they're doing, their session work, the physical load on them (because they might not have the restraints of the game on Saturday) and more.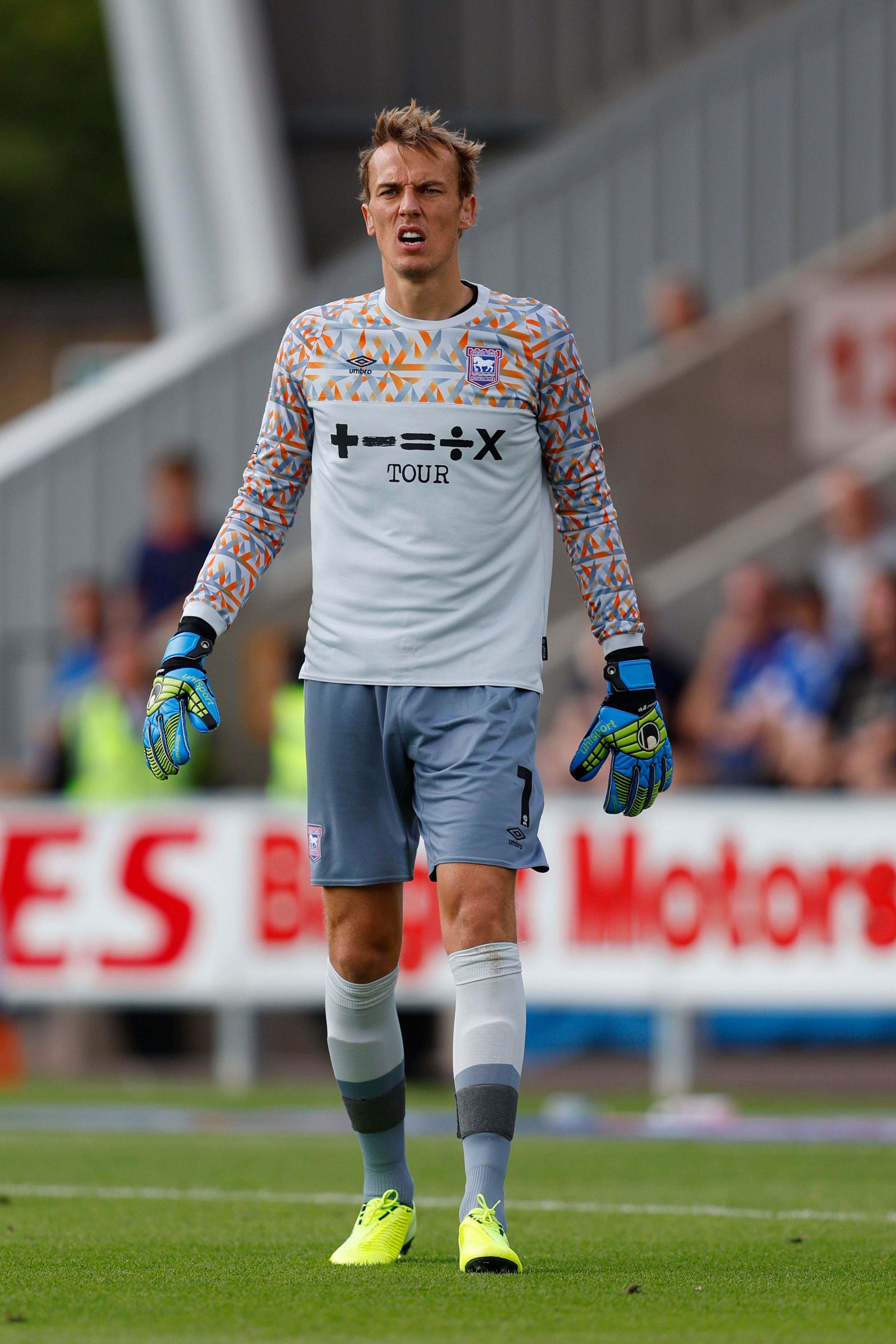 Perhaps the most recent example of Gilmartin's individualistic, project-oriented approach to coaching can be seen in Ipswich's re-signing of goalkeeper Nick Hayes from Hemel Hempstead in January 2022. Despite potentially seeming a little left field for Tractor Boys' fans, Gilmartin feels that Hayes exemplifies the sort of projects that help develop coaches as much as the players themselves.
"There are lots of areas of Nick's game that I want to develop. Even though he doesn't get a performance on a Saturday, it's important that I'm still doing the video reviews and debriefs on his performances in training. Nick and Christian will get the same content and delivery, but when that comes and what it focuses on will be very different.", Gilmartin concludes.
*
Gilmartin's own experience in football is somewhat unique - although, all footballing paths are in some way. That being said, the trajectory that the Irishman's career has taken is perhaps atypical - in a positive sense - to those of others of his age. It's clear that moving into the coaching world, and dabbling in it from a relatively early age, has given Gilmartin a perspective on football's most misunderstood position that sits on a much more informed, rounded level.
"Go to your Football Association, whichever one you're affiliated with. It can be the FA, Welsh FA, Scottish FA, Northern Irish FA and then the FAI for the Republic of Ireland. Each one of those will have coaching courses. Go and do your badges. A lot of people say 'I don't need to deal with badges' but you learn from these courses in more ways than one", is Gilmartin's advice on the next steps for a goalkeeper considering moving into coaching.
"You pick up so much from your peer group. Working and learning from others triggers your mind to study. Even now, I want to study more, I'm looking to get on more courses because I just want to learn more about the game. Becoming a coach also brings the responsibility to learn because your goalkeepers deserve that. You're working in an elite environment so I believe you need to be elite yourself, from an understanding-of-the-game perspective.
"For me, I still go through the same intensity I did as a player, I still want to study and I still want to learn more.
"But football is funny", remarks the Irishman, as we come to the end of our conversation.
"People might think, 'why did you choose that?' Or 'why did you choose this?' Sometimes, football's not like that. The doors don't open, and you just have to try and make the doors open. But don't see the number next to my name and how many games I played as a negative.
"I've worked for 17 years in professional football. Either way, it's a privilege".
*https://www.transfermarkt.co.uk/league-one/altersschnitt/wettbewerb/GB3