Are goalkeepers more prone to attempting to reach the unattainable?
Playing in goal to a high standard requires the repeated execution of many minute technical and physical movements, many of which make a big difference. The level of detail that goes into producing elite talent in the position is often the result of thousands of hours of practice, a process which includes success and failure on many levels.
As a result, trying to strive for perfectionism is a common strain goalkeepers place upon themselves. Given mistakes are often so highlighted, any players who take up the role focus on the intricate details of their game to master every area to an elite level. Unsurprisingly, many goalkeepers often want to get everything spot on without failure, whether it's shot-stopping, positioning, distribution or tactical awareness.
But the reality is that mistakes are unavoidable in goalkeeping. Whether it's conceding a preventable shot, a wayward pass, or a misjudgement, those between the posts can make errors. They can torment the perfectionist goalkeeper and ultimately impact performance.
Perfectionism is the desire to perform actions flawlessly based on your own or others' standards, which are generally unattainable.
Due to the unique and sometimes isolated position of the goalkeeper, where only one can play, the desire to be the absolute best, all of the time, often comes from within. But standards and pressure can also come from external parties, such as coaches, scouts, teammates or parents.
David Charlton, a Sports Psychologist and founder of Inspiring Sporting Excellence, has worked with several professional goalkeepers and young players at youth level. He is also writing a book on the psychology of football goalkeeping.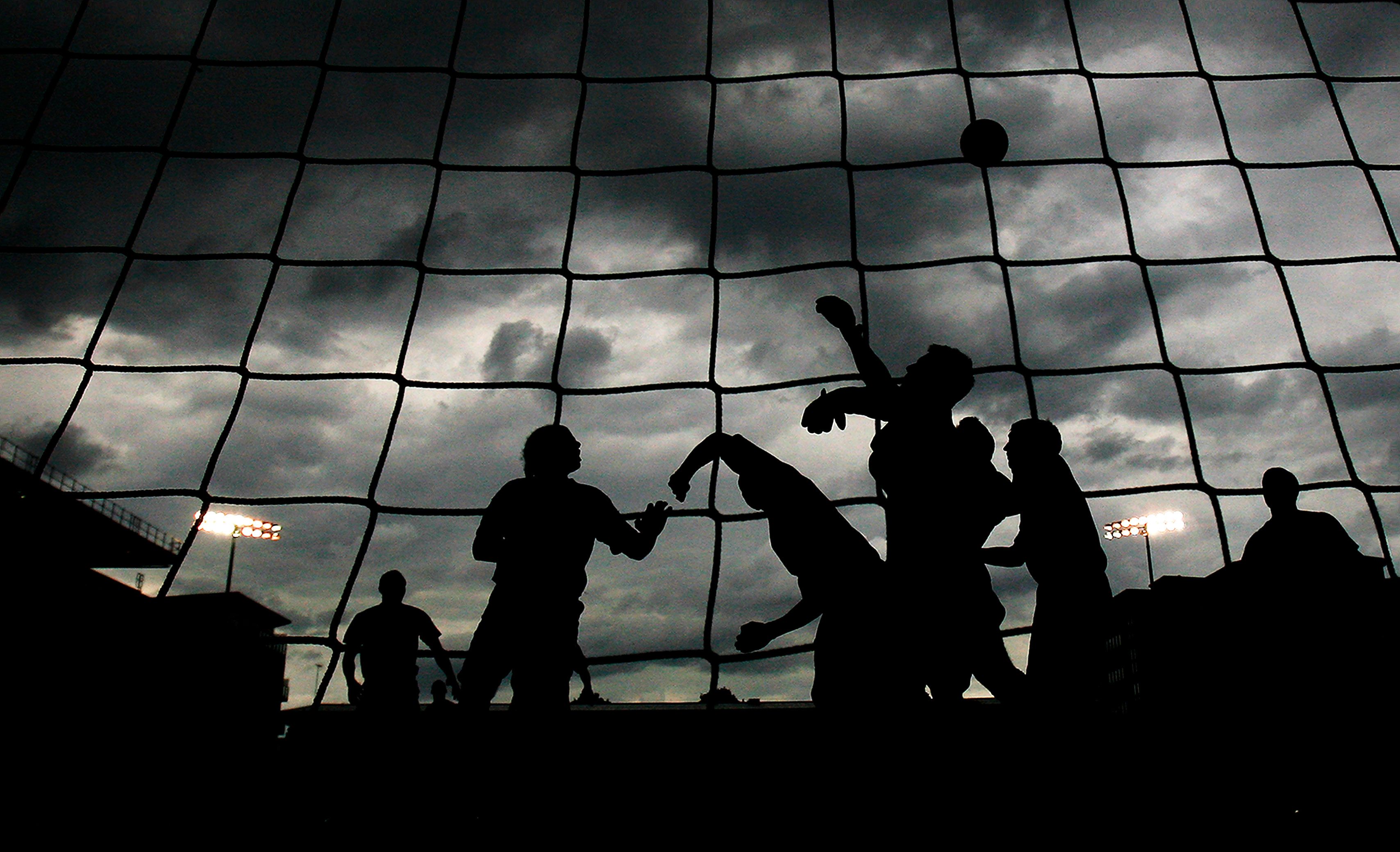 Charlton explains some tell-tale signs of perfectionism he has experienced when working with goalkeepers.
"They might have really strict expectations of themselves, like if they were to make a mistake or if their kicking was a little bit off the confidence can be very brittle. Goalkeepers can be hard on themselves and struggle to move on.
"They can care 'too much' and try 'too hard' which can link to trying to impress other people, so rather than playing the game for themselves they're trying to impress the goalkeeping coach or first-team coach, scouts, parents, teammates.
Ultimately, achieving the best possible standard in all areas is essentially unachievable. But for the perfectionist goalkeeper, being unable to reach an elite level in all areas can have negative consequences. These impacts can be long-lasting and lead to a spiral in performance.
Charlton says one of the repercussions is struggling to differentiate between training and match situations:
"Sometimes they'll train really well, but then have a training mindset when they compete in matches.
"So they might be a bit over-technical or maybe implement something they've been working on in training and then they become indecisive and have too much going on in their minds when competing in matches."
While perfectionism is a noticeable trait for goalkeepers at all levels, the higher-performing goalkeepers are more prone to dwelling on mistakes and striving for perfectionism.
Arsenal goalkeeper Aaron Ramsdale displayed this perfectionist's torment during Amazon's All or Nothing docu-series that followed the Gunners during the 2021/22 season.
In a Premier League match against Aston Villa, Arsenal were winning 3-0. Ramsdale conceded with eight minutes remaining. The Gunner's number one then showed the personal distress felt by a goalkeeper when conceding a late goal in the changing room post-match, despite Arsenal winning the game comfortably 3-1.
This is something that Daniel Jinadu, currently playing for Margate off the back of a professional contract with Barnsley, knows all too well. In particular, Jinadu was aware of his perfectionist traits when he played in the academies of West Ham and Chelsea at youth level.
"Initially, in the academy system, I was always like that. I hated conceding, not even once in training, in games, when the ball went in, it's like your self-worth depletes. That's how I felt back then, the pressure was high and you get a lot of stick if you're letting in a goal at your near post, people are saying you should've saved that. I was very harsh on myself as a young goalkeeper."
While there are clear downsides to being over-critical and internalising the desire to stop every shot and play to the best level constantly, there are also some positives for perfectionist goalkeepers.
Jinadu is also studying for a degree in Psychology, alongside his personal media work. He feels working with a Sports Psychologist at the West Ham Academy helped him to become a better player and shaped his future career path.
"In the academy system at West Ham, I was able to work with a sport psychologist there. She helped me develop coping mechanisms to counteract being hard on myself and that perfectionism.
"As a young goalkeeper, whenever I conceded a silly goal or made a mistake, then that action or situation would then affect the next thing where I'd still be dwelling on those things and beating myself up internally.
"I developed coping techniques such as positive self-talk, breathing techniques and understanding myself totally from a holistic perspective which took my game to a new level. Instead of beating myself up in those situations, I could go on to the next one or just take that deep breath in, which helps me to this day so if I do make a mistake I can be more calm, composed and relaxed.
"I'm still a perfectionist, but the way I respond and the way I deal with it is different now because of those psychological elements.
"Even studying my degree now, you get to understand why you reacted like that when you were younger and go into the root cause of it, to find ways to deal with it properly."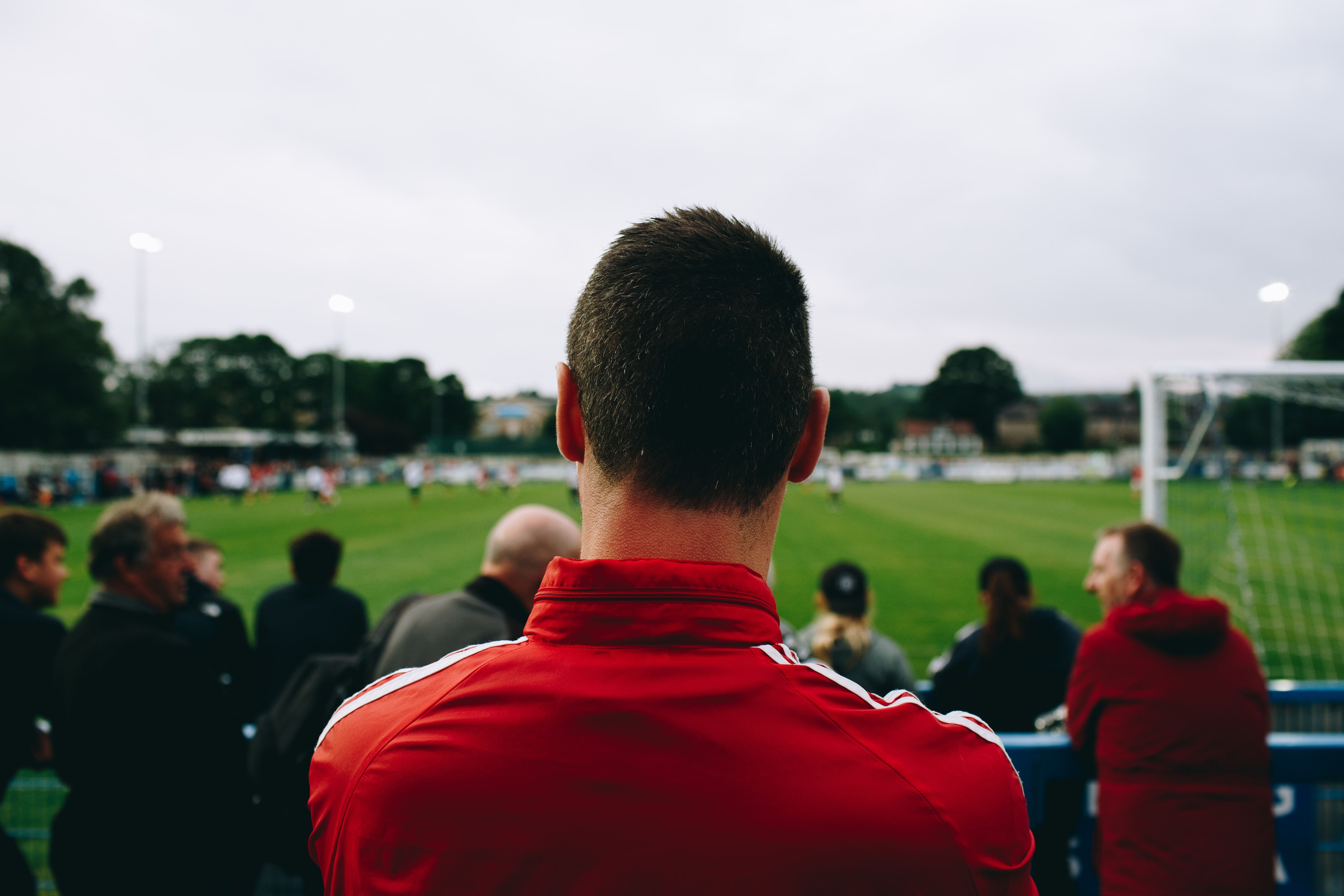 In addition, perfectionism and the identity of being an elite football player can interlock to cause further psychological impacts around identity and self-value. Therefore, having a release and an escape from the demands of the game is an essential coping strategy, which Charlton says can get lost when goalkeepers over-analyse their performance.
"If they're not performing very well, their identity will get wrapped around their performance which can harm self-worth and self-esteem. Players then fail to see themselves as a person away from the footballer.
"Unless they've got other interests, their whole life is wrapped around the sport, so being able to switch off can be challenging for the high-level goalkeeper."
Jinadu is also an advocate for goalkeepers developing as people rather than seeing themselves simply as a goalkeeper. It is an issue that he struggled with when he was younger, which added internal pressure from himself and external demands of perfectionism from others.
But this experience has shaped Jinadu's approach to football. Now, he wants to show others that being a perfectionist as a goalkeeper does not have to be all-consuming.
"The importance of having an identity beyond football is important. Once you sign for clubs and you're in the system, you get wrapped in a bubble where you're seen as this high-level athlete where everywhere you go everyone calls you a footballer and you internalise these things.
"It's something that society and people around you put on you and then you take on as your identity. If that stops working out or football stops due to injury or release, it's hard to rebrand yourself and that's the personal experience I've been through. When you're not able to actually play, you think who am I beyond football?
"The aim I have with my YouTube channel and my podcast is to raise awareness of the importance of having that identity beyond football. With perfectionism, if you're not training every day, doing extras out on the pitch, live, breathe and die football, that side of perfectionism has led some players to rely on football as their one thing and one thought.
"You can strive for excellence and perfectionism in your football, but that shouldn't be the only thing you strive for excellence in because it's not guaranteed. There's more to life than football."