Why Nike's refusal to sell Earps' England goalkeeper shirt is a symptom of a broader change in the brand's strategic direction concerning goalkeepers…
Even before it began, England Women's World Cup campaign hadn't been without controversy.
The Lionesses had been locked in a pay dispute with the Football Association, brought to public attention by captain Millie Bright via a statement posted to Twitter. It revealed that they had failed to reach any resolution in a long-running dispute over bonus and commercial structures ahead of the World Cup, and was signed by the squad.
This was July 18th - opening night minus 2. The squad had agreed to pause the negotiations in order to focus on the tournament, and it seemed that, until the Lionesses had kicked their final ball down under, that would be it in terms of discussion around contentious off-field issues.
That was until July 20th, when Mary Earps revealed, in a press conference at England's team hotel, that teamwear supplier Nike would not put replica England Women's goalkeeper shirts on public sale. The sporting giants had even refused Earps' offer to fund a retail run on the shirts herself. Millie Bright had asked how she could get a replica jersey for a family member, and even England's captain for this summer's tournament was told it wouldn't be possible.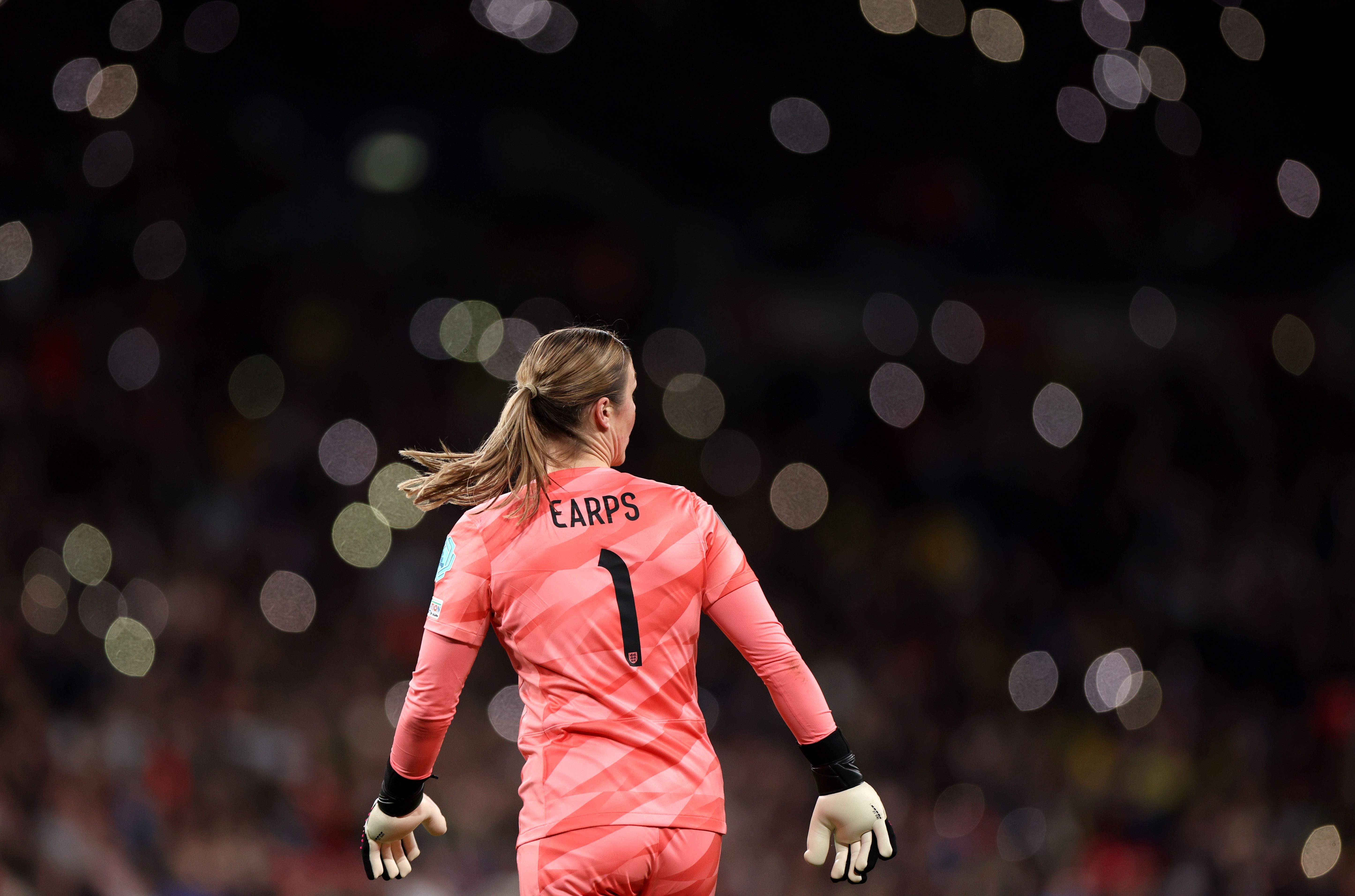 It has been reported that the decision not to sell Earps' shirt is a commercial one. Women's goalkeeper shirt sales, even for the World Cup's major nations, don't provide a financial return that makes retailing the replicas commercially sensible according to Nike.
The fiasco only worsened when Earps stated that a logistical error had meant that Nike had ordered short sleeved goalkeeper shirts for her ahead of the tournament. England's number one said that she hadn't been consulted at any point as to whether she'd prefer long or short sleeved jerseys. And, despite informing Earps that any manufactured short sleeved shirts would be released for public sale, England's Women's World Cup goalkeeper jerseys have not appeared on the Nike website for sale at all to date.
On the same day, Nike London had released a promotional video with members of the Lionesses squad. The video's caption read: 'To be Like a Lioness means to celebrate self-expression. Big up your people. Aim higher than ever…and hold the door open when you get there'.
When it came to goalkeepers, however, it seemed as if Nike's door was completely shut.
The company is also not retailing any other nation's goalkeeper shirt from the Women's World Cup.
The saga around Earps' jersey is an indisputable own goal for Nike on a PR front, especially given the company's well-received pre-tournament advert. AdWeek quoted Nike as saying that the film epitomised the brand's 'dedication to serve and support female athletes.'

Again, when it comes to goalkeepers, that dedication and support seems to vanish.
Nike's refusal to u-turn on its goalkeeper jersey decision doesn't really send the right message to an ever-growing women's football community. Sure, on a foundational level, it's understandable that a company makes decisions based on financial reasoning. Earps pointed to how well her Manchester United shirt (manufactured by Adidas) had sold last season, being the third best-selling jersey at the club, selling out. But comparisons are difficult to make on these lines without the data in hand.
But the issue just isn't that black and white. On a commercial level, given Earps offered to fund the manufacturing of a run of jerseys, then the company's adamance against selling the shirts seems even stranger. England's number one even alluded to the fact that the FA had tried to step in and help by putting some of the technical budget aside to fund a run. Not that an Earps-funded run would have made Nike look much better.
You can already see the headlines: 'England Women's Goalkeeper Has To Fund Own Replica Shirt Line On Behalf Of $160bn Company'. Not all press is good press.
Nike's naturally capitalist approach to their goalkeeper-related decisions did not come without that other fundamental element of a market economy: competition. Manchester United Women, whose kits are manufactured by Adidas, have already affirmed their support for Earps, but also goalkeepers generally, publishing the following Tweet on July 23rd:
Adidas also collaborated directly with Earps in a pre-tournament advert, playing on her nickname 'Mary Queen of Stops'. The tagline at the end of the video read 'play until they can't look away'. Intentional or otherwise, it was a fitting copy choice.
The Athletic, quoting a former England goalkeeper, described how players had found it difficult to persuade Nike to run certain women's football lines in the past, unrelated to goalkeeping. They were often met with the same reluctant uncertainty: 'would it sell?'.
Questions have understandably been raised over issues of equality and inclusivity, but also over Nike's approach to goalkeepers.
'I think that's a huge problem. I think a scary message is being sent to goalkeepers worldwide that they are not important,' Earps continued, as she explained how the kit decision could have a negative effect on getting young girls into goalkeeping.
After speaking to several goalkeeper glove experts who have worked with and for the world's biggest goalkeeping brands, Goalkeeper.com understands that Nike's strategic direction is intentionally heading away from the goalposts. In recent seasons, the brand has lost a plethora of top level ambassadors. Thibaut Courtois, Alisson Becker, and Robert Sanchez were the remaining high profile trio after Ederson and Jordan Pickford left for Puma.
However, in recent weeks, both Courtois and Alisson have been spotted shunning their Nikes.
Photos have recently circulated of Courtois wearing a pair of Elite Sport gloves in training, whilst Alisson has been pictured taping over the Nike tick on his gloves as well as blacking out his boots.
The brand continues to produce new goalkeeper glove colourways, with the VG3 and Phantom Elite models receiving a new volt orange colourway, but they are becoming a rarer sight in Europe's major leagues. They were the fifth best represented brand at the men's World Cup last Christmas, but were well behind Adidas and Puma in terms of endorsees at the tournament. Reusch and Uhlsport also both bettered Nike by this measure.
It seems that Nike is not-so-subtly turning its back on the backline. The England Women's goalkeeper shirt controversy has only made this more obvious. At boardroom level it may make sense. But, for the millions of youngsters - male and female - who are already unconvinced at the idea of donning the gloves and venturing between the sticks, a stark shunning of those who wear number one from one of the world's most recognisable and influential sports brands definitely won't help change opinions.
Goalkeepers have the unique power to win millions of hearts and millions of pounds, in their hands for ninety minutes at a time. It's unlikely that those hands will be wrapped in a Nike product in the long run.