Disability goalkeeping has unique challenges for those that seek a level playing field.
In 2003, the British press got wind of a new goalkeeper at Old Trafford as Sir Alex Ferguson continued to look for post-Schmeichel stability. "Manchester United trying to sign 'disabled' goalkeeper", roared the Independent. "United want American with brain disorder", screamed the Guardian's headline.
It was as subtle as a brick in the face. Tim Howard was on his way but he was damaged goods already through the distorted looking glass of the media. As the man himself once said: "Manchester United could have any goalkeeper in the world." Trust that they went for the one with all these "problems'', eh? It was a field day for the ignorant.
The New Jersey boy went on to do great things for club(s) and country despite (or perhaps because of) OCD and Tourette's Syndrome. The tabloids dumbed down the latter as some "cursing disease". It was nothing of the sort without the context of the story. People are not robots as Virgil Van Dijk reminds us.
Howard operated at an elite level. He was able to use the elements of focus connected with his neurological circuit to ensure concentration on the pitch. To perform in the goldfish bowl of the Premier League proved that anything was possible.
As the experience of Loris Karius shows, there is an element for goalkeepers to endure, when they are exposed in a position where vilification is so solitary. Twinning that pressure with a disability, the vulnerability naturally amplifies.
Giles Moore, England and Great Britain's Paralympic GK stopper, has experienced the feeling when playing mainstream football in his youth: "My disability means I am less mobile and my kicking is affected. If you are the only disabled person on the pitch, you always have at the back of your head that if you make a mistake then it could be because of that weakness."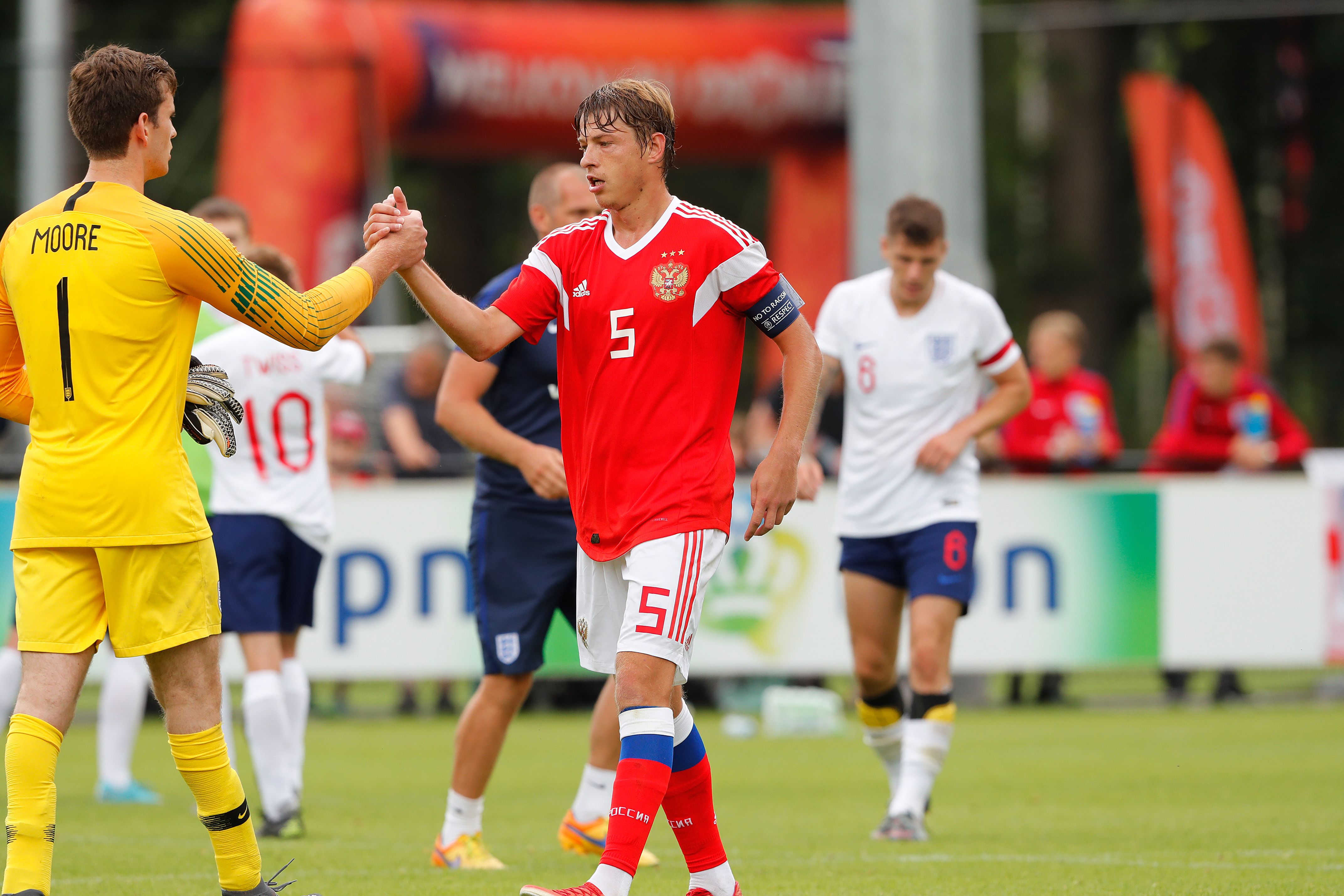 Thankfully, the pathways and appreciation of disability football have advanced.
The last two decades have been instrumental in developing grassroots and elite disability football through a more proactive and positive prism. There are approximately 15 million people in the United Kingdom who are registered with some form of handicap. Inclusion is an absolute necessity. An estimated 2,200 teams play across almost 40 county pan-disability football leagues within England.
The scope for providing a better transition to all formats has come with the FA's national strategies, including their Time for Change programme and the more recent Football Your Way. Developing access to the field of dreams is not all about catchy mantras. The people on the ground are needed to implement the specific tools, especially with football's most important position.
Somebody who has seen it all over a long and storied career in nets is Tony Elliott, current goalkeeping coach at Birmingham City Women. A former professional custodian at a host of clubs in the '90s including Huddersfield, Hereford, Cardiff, and Scarborough, Elliott has overseen progress across seven formats of club and international football, incorporating blind, cerebral palsy, and deaf, as well as academy and futsal.
On the disability side, Elliott is gently adamant that he "gets it". After half an hour of just scratching the surface of his knowledge, it is clear that he is committed to elevating it. "Being part of a modern goalkeeper coach these days means a lot more than just volleying footballs at them. There are so many elements, comprising social, psychological and tactical at this level. Everyone has an IDP, or individual development plan, to be the best that they can be."
Disability goalkeeping is not a universal rulebook of one generic application. In five-a-side blind formats, all goalkeepers are fully sighted. This means that the connection with the rest of the team must be educated without the lived experience of the impairment. Moreover, the fully sighted last line of defence has to be in constant verbal contact with the backline who rely on a sixth sense of spatial awareness.
Elliott says: "We look at the person first and the player second. If they don't have the empathy and the communication skills then it will not work. The role of the goalkeeper cannot be just physical and technical heavy. They understand their role in possession and out of possession."
The recruitment has been particularly successful in recent years with England's Dylan Malpas. He was ranked as the world's best at the 2018 Worlds in Madrid and across Europe in 2019 and 2022.
Malpas has also toured schools and academies to spread the message and engage youngsters about living and breathing the environment of partially-sighted or visually-impaired formats. Football at its very best connects and surprises. The work ethic remains the same. Several fully-sighted keepers have been taken aback by the skill and speed of the game.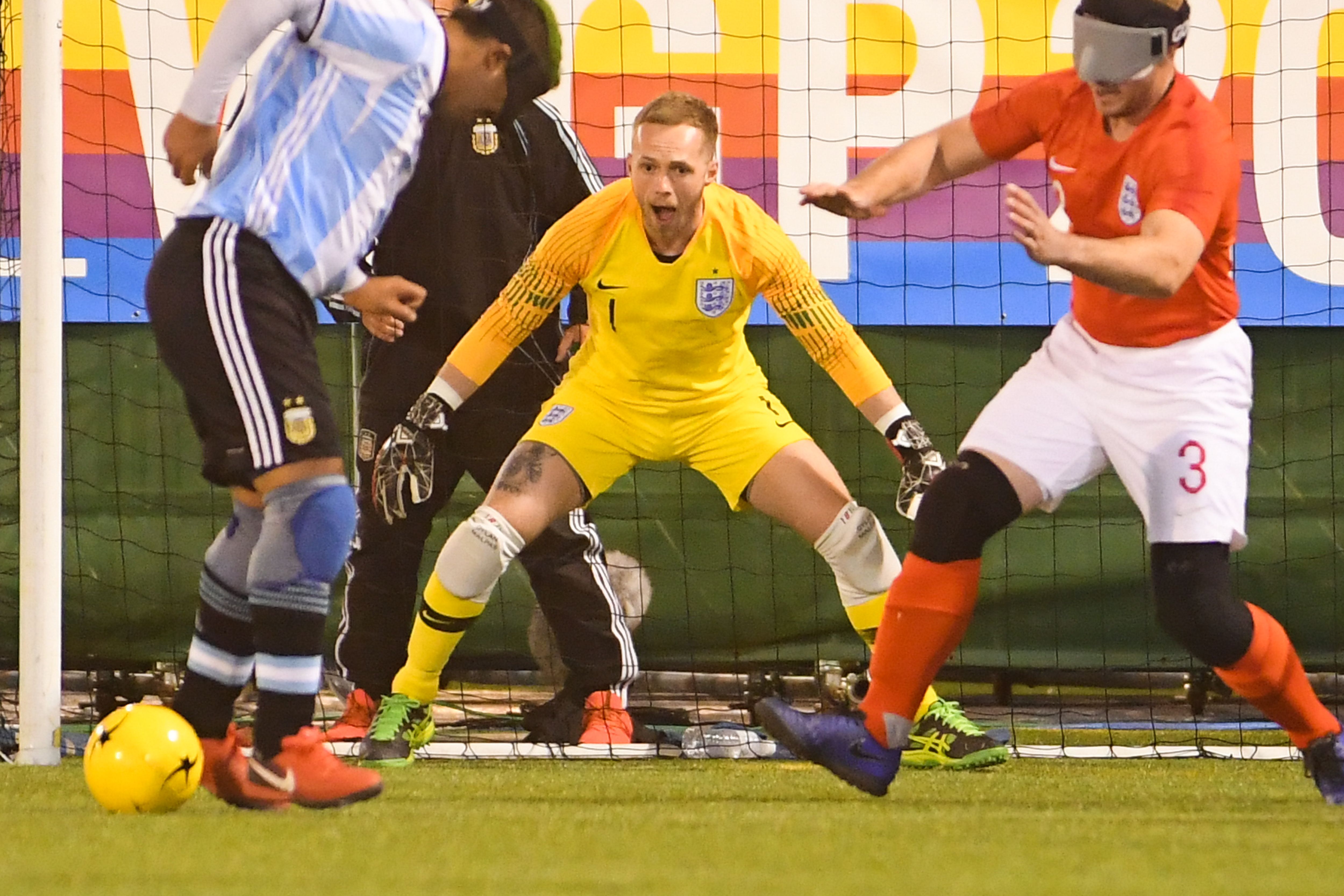 England retain some of the best talents in disability goalkeeping but there is a gap still to bridge in terms of challenging the very top tier of the game. Teams like Ukraine and Russia have a bigger pool of disability players to choose from. In other sports, the legacy of Chernobyl has had an impact on those now adults in the Paralympic sporting world, as demonstrated by the story of Oksana Masters.
When Ukraine won the men's Cerebral Palsy Football World Cup in May after beating Iran 1-0, it was a title that was won against the background of something bigger. Their federation requested donations before the tournament because funding had been redirected to help the war effort. Sport can still sing even when life is broken.
England squads actively bring in mainstream teams at training camps to simulate the levels needed. As CP football is seven-a-side, the movements can be replicated with able-bodied players to ensure that extra edge. As Elliott says: "At senior level whether it be disability or women, I deliver the ball in the same way I do with the mainstream. You can't curtail the level of practice."
Disability goalkeeping has its challenges to break through the barrier of societal norms. Inclusivity is improving and the growing network across the United Kingdom is testament to how the game can provide real value for those that would otherwise be lost.
The players do not get paid for their national heroics and they have to be self-sufficient out of camp with working jobs. There are no hordes of psychologists and physios. The discovery of what works for them brings richer rewards. As Moore says, "once I found out about CP football I enjoyed the game a lot more because I felt I was on a level playing field."
The FA rolled out its silent weekend message earlier in 2023, designed to promote independent decision making from young players by cutting out touchline shouts. It's time to make more noise around the excellence and life education that disability football provides. Those between the posts are not an island.