The 27-year-old American goalkeeper kept 19 league clean sheets over the course of the Championship season, with Luton now one match from the Premier League.
When Ethan Horvath arrived at Luton Town on loan from Nottingham Forest last summer, few expected that the club would finish third in the Championship, and be one game away from the Premier League by late May.
Horvath was no different.
"If I'm being really honest, we knew it was going to be a tall task to make the top six for the second season in a row", the American goalkeeper explains, talking exclusively to Goalkeeper.com on the eve of the Championship Play-Off Final.
"When I first came to speak to the club, everyone laid out their goals and ambitions to me. I felt our interests and goals were aligned. I knew it was going to be difficult - it's a strong league and everything - but I wanted to be part of it".
Horvath arrived in Bedfordshire in a goalkeeping overhaul triggered by a long term injury to James Shea, and the departure of Simon Sluga. The pair shared the starting spot in 38 of last season's matches, with the Hatters forced into using five different goalkeepers across the course of the regular season and Play-Offs.
Goalkeeper Matt Macey arrived from Hibernian a week prior to Horvath's arrival, with Jack Walton arriving from Barnsley in the January transfer window to bolster the ranks. The goalkeeping department that has supported Horvath in his role as number one this season is led by the two Kevins; Head of Goalkeeping Kevin Dearden, and Goalkeeper Coach Kevin Pilkington.
"The [goalkeeper] department was amazing from day one", admits Horvath.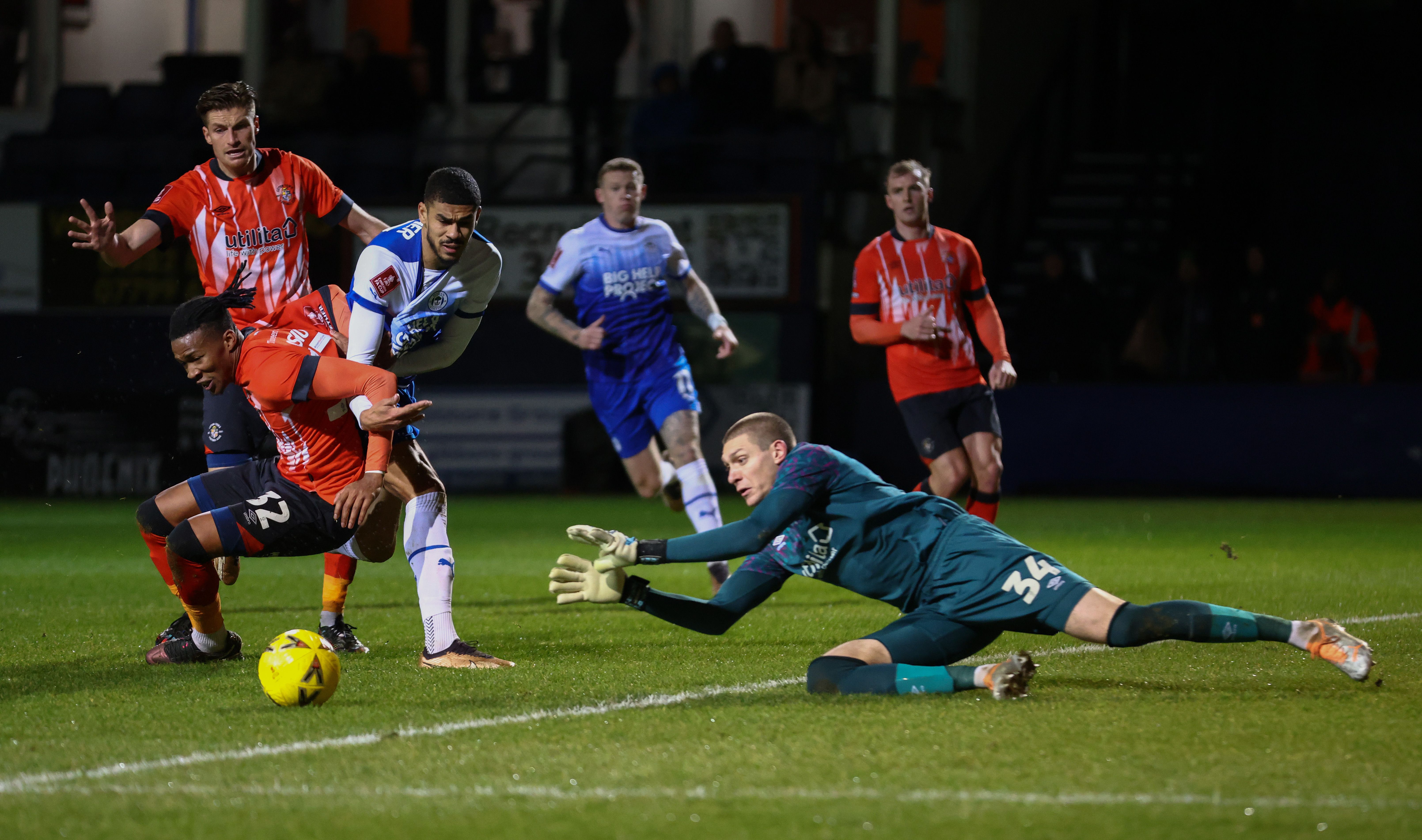 "Sheazy [James Shea] was very welcoming, but he was watching from the sides because he was doing his recovery. At the beginning, it was myself, Matt [Macey] and Harry [Isted, now on loan at Barnsley]. Everyone got along from the start in a friendly environment, but also competitive at the same time.
"Both Kevins have been brilliant the whole year. Even in January with Sheazy coming back in and Jack coming in, we just keep moving, keep going".
Horvath points to the unique grind of the 46 match Championship season as one reason why the camaraderie in the goalkeeper's union must remain strong.
"When it's three games a week, it's a bit hard to 'properly' work, because you're just constantly preparing for the games". Nonetheless, Horvath - who describes his move to Luton as motivated by not just the project, but also the necessity to get match minutes - knows what it's like to be the supporting act.
"I've been in the other goalkeeper's shoes and know how hard it is to just keep working without getting the game at the weekend", he muses.
"So, from my standpoint, I appreciate the work that they do so much, because I know it's not easy. But as a goalkeeper union, the group is fantastic. We all get along, we all can have a joke and a laugh and when it's time to work, it's time to work".
The sociability in the group is conducive to the level of performance Luton's goalkeeper clan holds themselves to. "It's high-quality stuff", as Horvath explains.
With cup matches and the Play-Off campaign included, the 27-year-old is likely to make his 51st appearance of the season for the club at Wembley on Saturday. Part of a defence which kept 19 league clean sheets and conceded only 39 goals - the joint lowest in the division - Horvath attributes Luton's impenetrability to a strong spirit throughout the squad.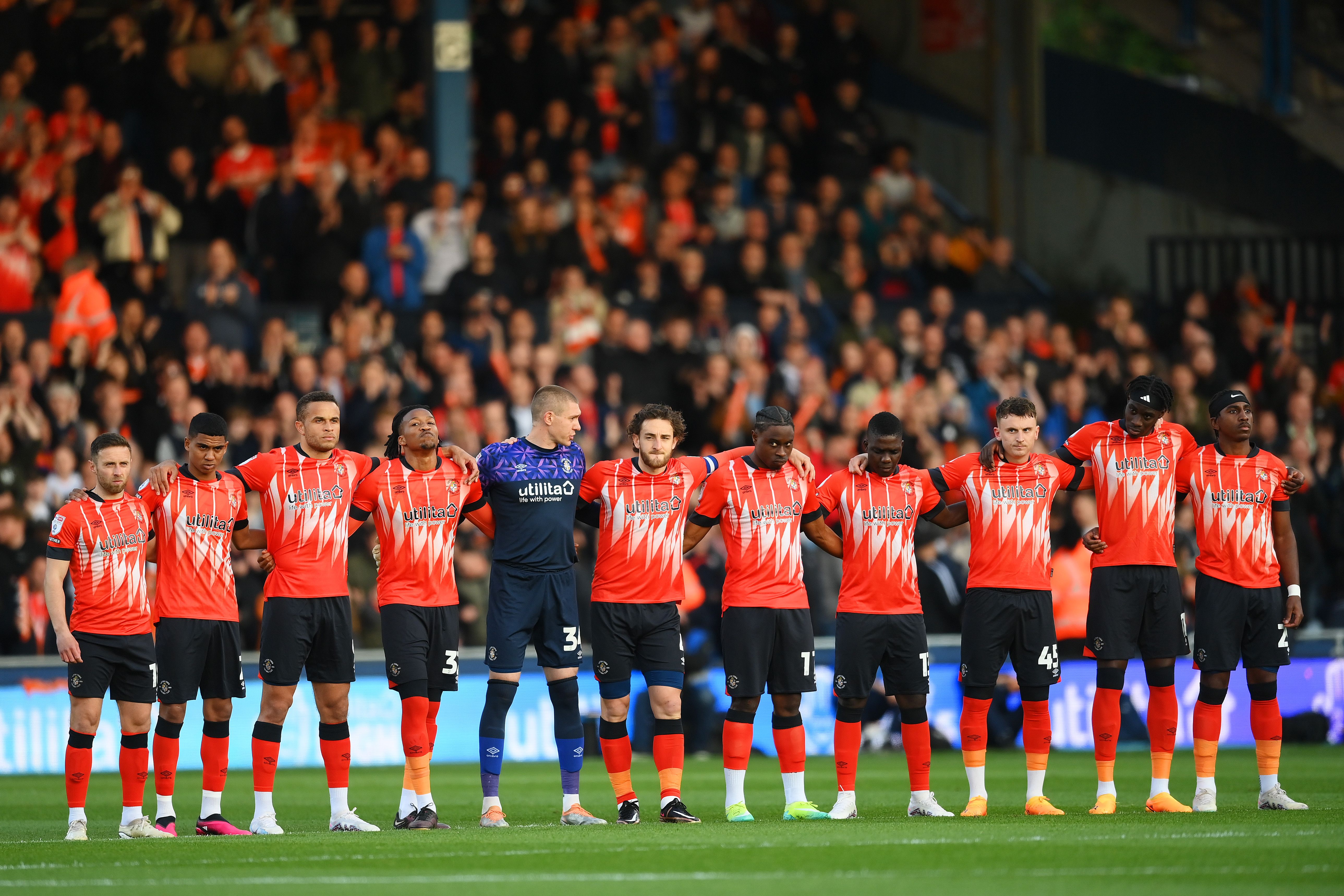 "With regard to the team, it's been amazing. I think as the season has gone on, we've just gotten stronger and stronger. It's a really close changing room. Everyone has each other's backs", he says.
Losing only once between gameweeks 26 and 46, the American gives credit to the "hunger and determination we have" to achieve such a feat.
On a personal level, Horvath is "really, really happy with how I've performed. It was a very important year for me this year. With the World Cup coming up before Christmas, I knew I had to do something to get games and to showcase myself and to give myself the best opportunity possible. And Luton have been willing to help me do that".
Yet, it hasn't all been plain sailing for the Hatters this season. The 2022/23 campaign kicked off with a four match winless run, and it wasn't until the end of January of this year that they maintained a top six spot for more than one week. Manager Nathan Jones' departure for Premier League side Southampton came in the November of 2022 with Luton sitting 9th in the table at the time. Within a week, Rob Edwards had taken the reins. His win percentage currently stands at an impressive 51.61% to date.
"The transition [between managers] was pretty seamless", explains Luton's number one.
"I spoke to Rob the first time I met him in person after coming back from the World Cup, he said that he wasn't going to try to reinvent the wheel right away. We were still in a good position, just a couple of points off the playoffs.
"He said there wasn't a real reason to change anything from what's been working. Once we're not playing three games a week and can actually 'properly work' they'll slowly try to implement some changes, what they think we can do better with the personnel we have.
"With Rob, it's been incredible what we've done. He's a real, real good manager, and also a real good person. He's kind of one of the guys in that he can give and take the banter and he's a real, real tough guy".
Saturday's final won't be Horvath's first time under the Wembley arch. On the bench for most of Nottingham Forest's Premier League-clinching victory over Huddersfield last May, the American goalkeeper made it onto the field of play to see out the six minutes of added time after Brice Samba went down with an injury.
Having played at Wembley before, it's fair to say the occasion isn't overwhelming Horvath.
"Maybe it would be a bit different if this wasn't my first time playing there", he accepts.
"There's kind of two parts to the day. The first part is actually going to Wembley. You're going in on the bus and you're seeing a 90,000-seater stadium. You see all the fans and all the activities that are going on, everything's decked out and all the media are there.
"Part two is the game itself. For myself, preparation wise, I think that's a bonus that I've already been to Wembley a couple of times. When I step out onto the pitch I'm not going to be surprised by how massive it is and how many people will be watching. My mentality is that it's still just a 90 minute or 120 minute one-off game".
Horvath hopes his calmness will bring a focus to the rest of the changing room.
"There's still a job at hand to do and yes, it's great to be at Wembley, but we won't be overwhelmed by the occasion".
With one promotion already under his belt in the capital, all that stands in front of Horvath repeating the feat for a second consecutive year personally is a Coventry City side who overcame Middlesbrough in the Semi-Final. Under the stewardship of Mark Robins, opposing number one Ben Wilson won the Championship Golden Glove after keeping 20 league clean sheets over the course of the campaign.
Both sides deserve a tip of the hat, regardless of the result. Should Luton win tomorrow afternoon, they'll have achieved five promotions since 2010. Coventry, meanwhile, could make it their third in six seasons.
Only six years ago, this was a League Two fixture, with Luton and Coventry promoted together from the fourth tier of English football in 2017/18.
But tomorrow, there can only be one winner. Luton's loanee number one will hope that his side will be the ones joining his parent club Nottingham Forest in the big time next season.