On 2nd July, 2022, former Scotland and Rangers goalkeeper Andy Goram passed away aged 58.
Goram was more than a goalkeeper to a lot of people. Rangers fans particularly loved him, but so too did the faithful of Oldham Athletic and Hibernian amongst others, as well as most Scottish football fans. He was a wonderful goalkeeper, and by all accounts, a wonderful man to boot.
Himself the son of a Scottish goalkeeper, Goram seemed desperate to emulate his father from a young age. Despite being born in Bury, England, he was never interested in being considered English, self-identifying as Scottish as a child, and only ever briefly reneging on that for a 1983 call up to the England Under-21s.
When one casts one's eye across Goram's CV, it becomes clear that his was a career defined by ambition, and a drive to achieve his dreams. There is precious little that Goram would have wanted to achieve which he was not able to in his career. From making 138 Hibernian appearances, a club for which his father had played but failed to get a start, all the way up to his late career two-game run out at Manchester United, Goram clearly made an effort to take every experience and opportunity football had for him.
Of course, football wasn't the only sport for him, with his other love being cricket. Goram remains the only person ever to represent Scotland internationally in both first-class cricket, and senior men's football. Interestingly, in both sports he was primarily a 'keeper', standing behind the sticks as wicketkeeper in cricket, rather than between them. That said, he was also a capable batsman, and judging by his goalkeeping, fielding would not have been far beyond him.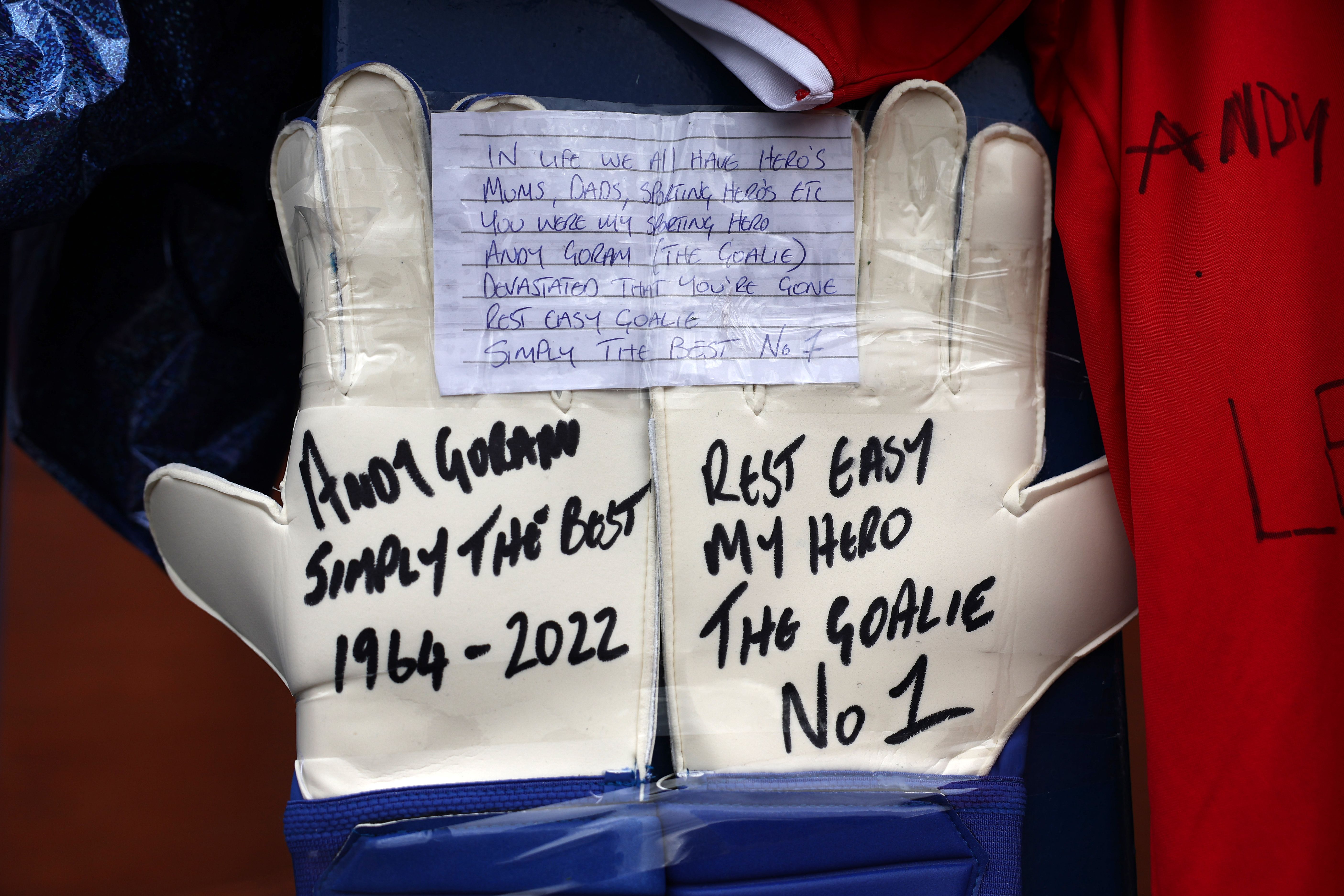 But it's football with which he was most associated, in particular, Rangers. After his £1 million move from Hibs in 1991, the pressure was on Goram to make an immediate impression, with which he struggled particularly in his first few months at Ibrox. Eventually, however, his form settled and as they say, the rest is history.
His second season at the Glasgow club arguably saw Goram reach the peak of his powers, inspiring a talented Rangers side to a domestic treble which included a fifth league title in-a-row. Perhaps even more impressively, he played a large hand in a Champions League run that took Rangers all the way to the brink of a final appearance. He walked away that year (1992/93) with both the SFW and SPFA player of the year awards, neither of which are commonly awarded to goalkeepers.
Goram's Scotland career was defined by his brilliant rivalry with Jim Leighton. He made his debut in 1985 as a substitute for Leighton, and he retired from international football in 1998 after Leighton was picked as number one for that year's World Cup. Each were great goalkeepers, who's positions in the national team seemed entirely dependent on the personal preference of each different manager Scotland employed during their careers. Never was a decision made without some finding it controversial.
Tributes quickly flooded after his passing.
His Hibernian teammate Steve Archibald tweeted:
"RIP my dear friend Andy Goram (the Goalie). Lightning quick reflexes, and always gave me max confidence having him in goal, just had to marvel at many of [the] saves he made keeping us in the game. Lots of love and my most sincere condolences to all of Andy's family".
Meanwhile, current Rangers number one Allan McGregor paid tribute to a man who had influenced his goalkeeping life.
'He was someone I looked up to when I was younger.
'When I used to train in the school holidays, I'd train with the first team as well and he was a great character, an unbelievable goalie and a great guy.

'I was fortunate enough to go and see him a couple of months ago in hospital and he was still his usual, bubbly self. He was telling loads of stories. He will be sorely missed by everybody'.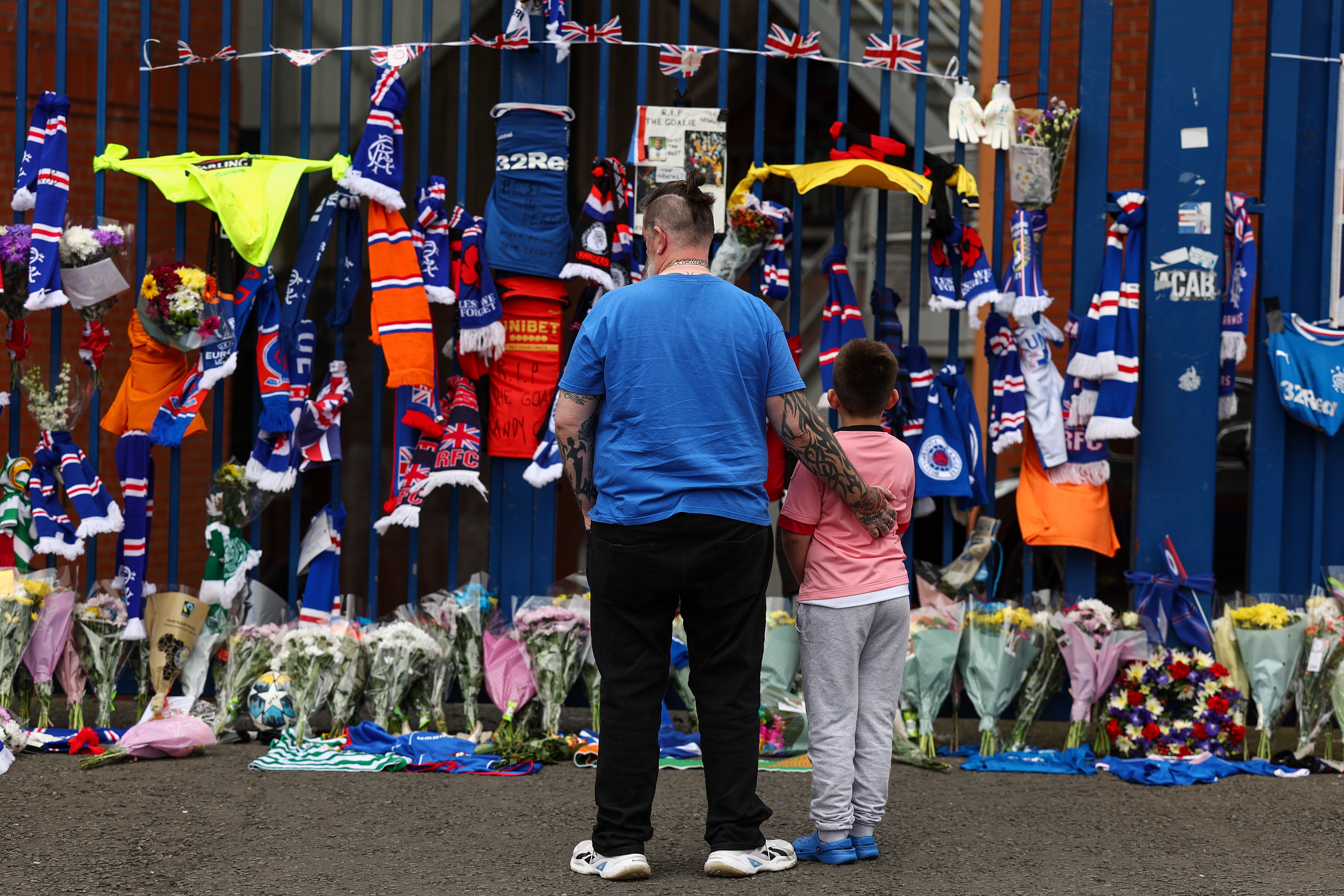 Alongside a plethora of tributes from fans, both Hamilton Accies and Motherwell paid tribute to the late goalkeeper, alongside Scottish First Minister Nicola Sturgeon. Those with fond memories of 'the goalie' have left their own tributes at the gates of Rangers' Ibrox stadium, taking the form of scarves, flowers, shirts and gloves.
Ultimately, Goram was a man driven by his own ambition and drive to win. He forged a career unlike few others in Scottish football by following his own path, and staying on its course until the end of a remarkable life on and off the pitch. He did what he wanted to do, and he did it well. Quite frankly, that's just about the only way to live.
Rest in Peace, Andy Goram 13/04/1964 - 02/07/2022