Out of 15 promoted sides in the last five years, nine changed their first-choice goalkeeper upon arrival to the Premier League…
Achieving promotion to the Premier League is the end-goal for teams in the Championship and the joy of reaching the holy grail, either automatically or through Wembley glory in the playoffs, is doubled when considering the significant financial boost clubs receive upon promotion.
The jackpot for winning the 2021/22 Play-Off Final was estimated to be between £100-£135 million (Deloitte), financed by the guaranteed minimum television revenue gained by the lowest placed Premier League club the following season.
Clubs spend their newfound money in different ways, with some going down the Fulham or Nottingham Forest route and essentially buying an entirely new team, whilst others trust the players who won them promotion. In both circumstances, a common theme over the years has been the tendency to shop in the goalkeeping department.
Goalkeepers are arguably the most important position to sign players in: a club which spends £100 million on their attack but has a sub-par goalkeeper could still be sucked into a relegation battle. This applies, in particular, to promoted sides, given that they will likely finish further down the table as they try to adjust to the higher standard of Premier League opposition.
Age and experience are important factors to consider when signing goalkeepers. When signing outfielders, younger, unproven players can be used with less risk, in the sense that, at a very basic tactical level, there are more players to cover for mistakes or a lack of physicality. This same risk cannot be taken with goalkeepers; there is nowhere to hide. Generally, older players with top-flight experience are almost always preferred. Almost every new first-choice goalkeeper signed by promoted sides in the last five years had experience in a top-flight league, with six of them having played in the Premier League before.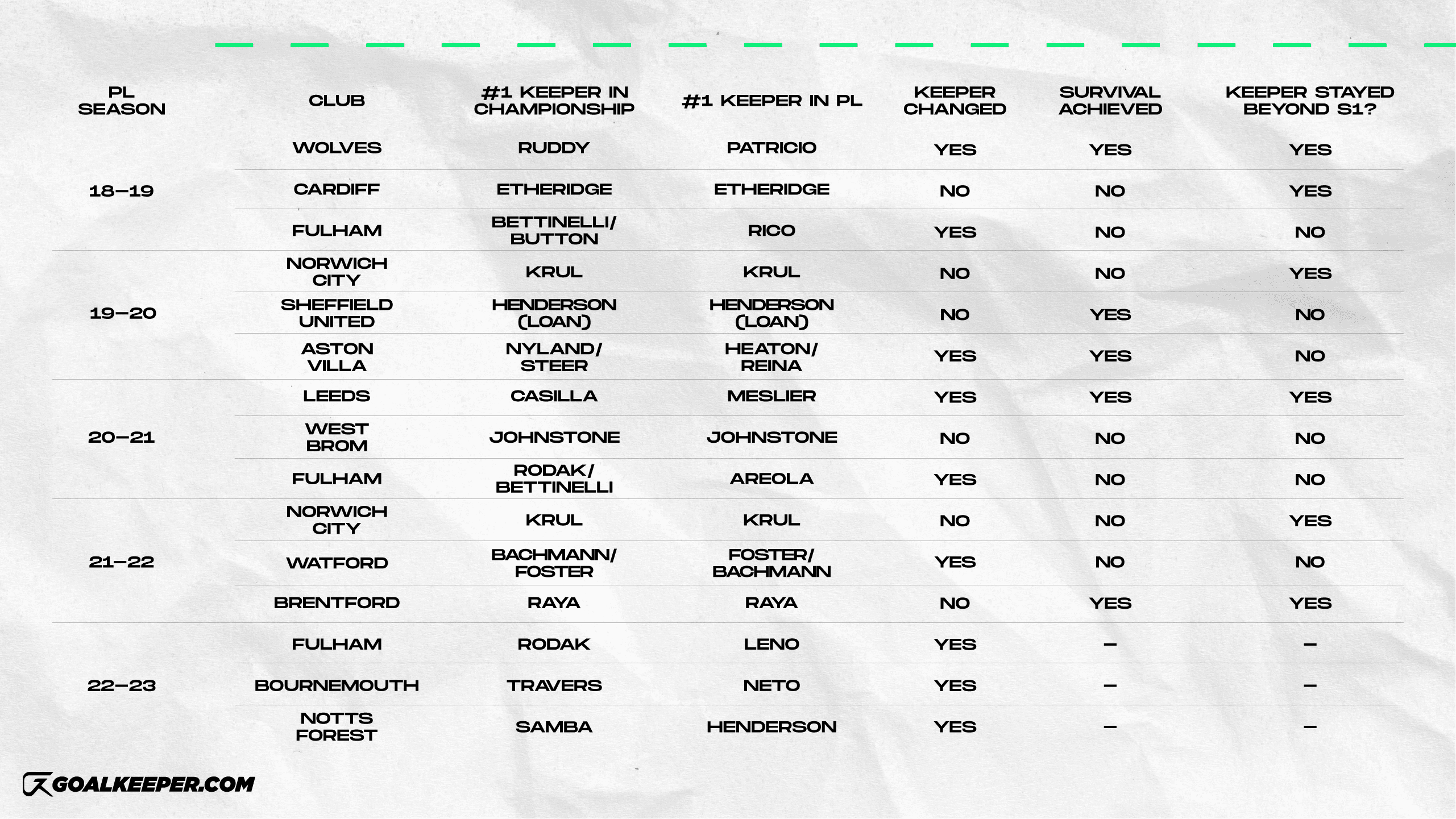 When it comes to age, older players tend to be preferred, with the likes of Ben Foster, Rui Patricio, Tom Heaton and Pepe Reina playing well into their thirties with over a decade of experience under their belts. Theoretically, they simply pose less of a risk than an untested younger player in such a high pressure position.
The exception to this based on recent history is Leeds United goalkeeper Illan Meslier, who arrived during their Championship season on loan from FC Lorient, but played a backup role to Kiko Casilla for over half the campaign. The Frenchman is also the youngest goalkeeper on the list, and began his time as a Premier League number one when aged just 20. Likewise, Mark Travers - Bournemouth's current number one - is fending off a fight from Neto for the starting spot, but himself has entire Championship campaign under his belt.
Clubs entering a relegation battle can sign experienced, top-quality or big-name goalkeepers with greater ease than outfield players, simply because it is a position which effectively guarantees a whole season of game time, if fit. Fulham signing Bernd Leno from Arsenal is perhaps the best recent example of this, as well as Wolves' signing of Rui Patricio when they were promoted in 2018.
Two goalkeepers who were once starters at clubs competing in Europe were willing to drop down to potential relegation battles, with the promise that they would likely receive an entire season of game time in the world's most publicised professional league. Admittedly, financial factors and a strong Portuguese contingent played a part in Patricio's move to Wolves, too.
One could argue that a position such as centre-forward, where more rotation takes place and starts cannot be guaranteed, means players are less likely to consider leaving clubs and drop down the table without considerable financial pull. Arguably, the outfield equivalent of a vastly experienced backup player of the international stature of Leno or Neto at Arsenal or Barcelona would arguably be far less willing to join promoted teams and lower their profile.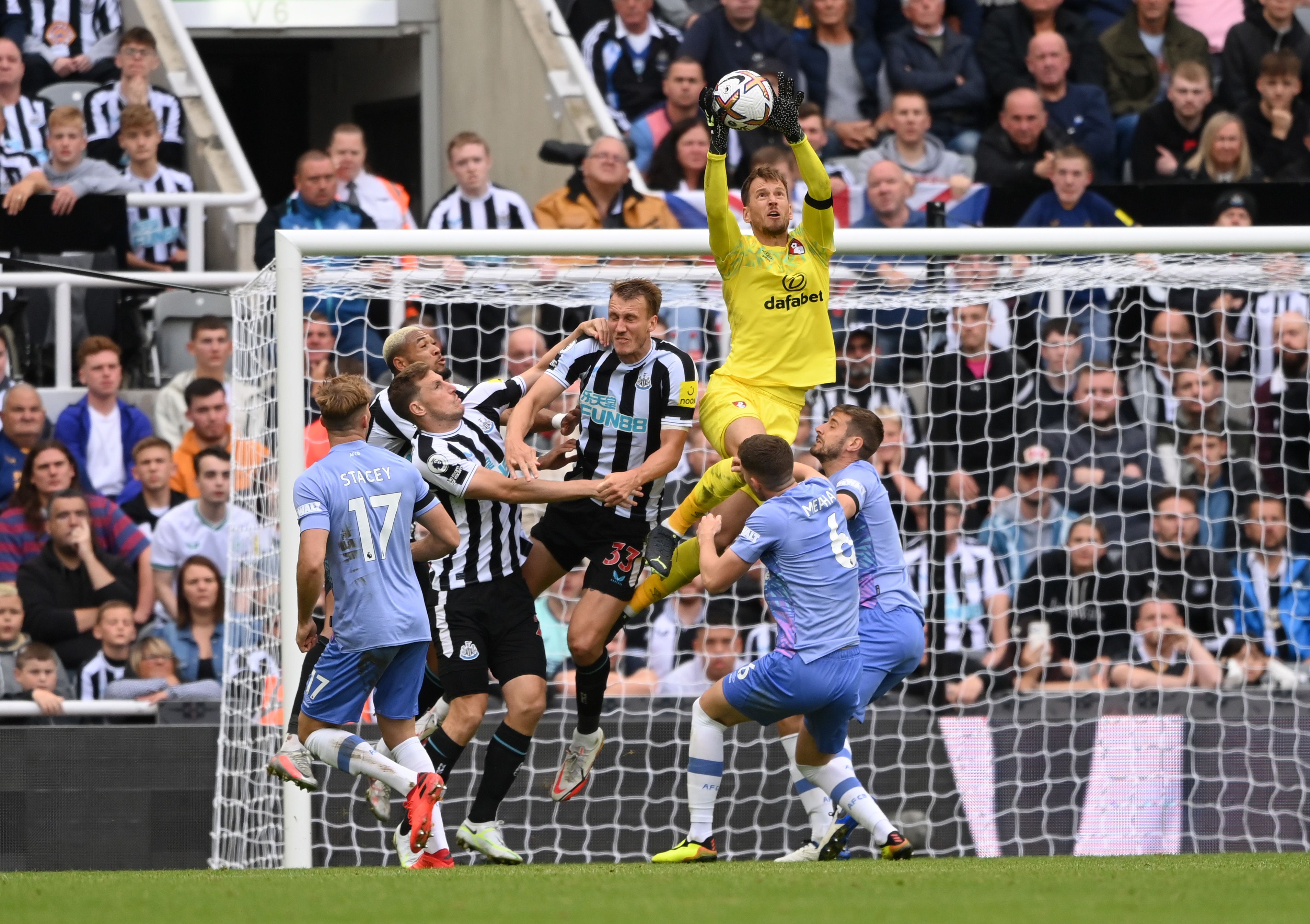 To make a loose comparison, Pierre Emerick-Aubameyang made a 163 Arsenal appearances (Leno made 125) over more or less the same time period, and is around three years older than Leno. Whilst Aubameyang joined Barcelona, Leno joined Fulham.
*
Although this is an indirect comparison to make, it does give us an insight into the way clubs perceive the relative value of a goalkeeper. Aubameyang scored 10 goals in the 2020/21 season. According to Goalkeeper-XG's models, Leno was worth +5.2 goals more than the average Premier League goalkeeper to Arsenal. Although this is not a direct goalkeeper-outfielder comparison, it does present a comparative basis to give an insight into the relative value of a goalkeeper to a striker of similar off-pitch profile.
*
There are also other statistical comparisons we can make that tell us about the adaptation goalkeepers have to make when moving up to the Premier League.
Looking at Henderson's two seasons at Bramall Lane can highlight these differences. In the Championship he faced 2.3 shots on target per 90 minutes, compared to 2.6 in the top flight, with a higher percentage of shots from outside the box in the Championship.
Similarly, despite Chris Wilder generally implemented counter-attacking styles at Sheffield United, this was entrenched upon their promotion to the top flight due to the increased quality of opposition faced. Henderson had to adapt his game following promotion, and attempt more long passes as his side would have to play on the counter against tougher opposition, with 23.8 long passes attempted per 90 compared to 18.5 the season before. (Squawka)
Whilst many factors determine whether a team survives relegation simply beyond the goalkeeper, it is notable that only two teams that kept the same goalkeeper in both divisions in the last five years survived: Sheffield United with Dean Henderson and Brentford with David Raya.
Henderson was signed on loan from Manchester United for two successive seasons, one of which was Sheffield United's promotion winning season, and the second being their successful ninth place finish in the top-flight.
Fulham's promotion in 2018-2019 saw them sign two goalkeepers ahead of Marcus Bettinelli: Sergio Rico on loan from Sevilla, and fellow Spaniard Fabri from Besiktas. Rico arrived as a multiple Europa League winner and Spain international to much fanfare, but was one of many Fulham signings who struggled that season as they went down without a fight.
Rico's PSxG of -2.0 ranked him firmly in the bottom half of shot-stoppers that season., and when playing for a side battling relegation, shot-stopping is such a crucial element as the volume of shots faced increases. Rico faced 159 shots on target, which is the 5th highest out of any goalkeeper in the league, and ultimately failed to significantly help Fulham fight the drop before he joined PSG the following summer.
When Watford were promoted for the 21-22 season, they made a slight internal change to their goalkeeping structure. Austrian international Daniel Bachmann had started 26 Championship games, with the experienced Ben Foster playing 23, but Foster was seemingly preferred following their promotion back to the Premier League, playing 26 times to Bachmann's 12.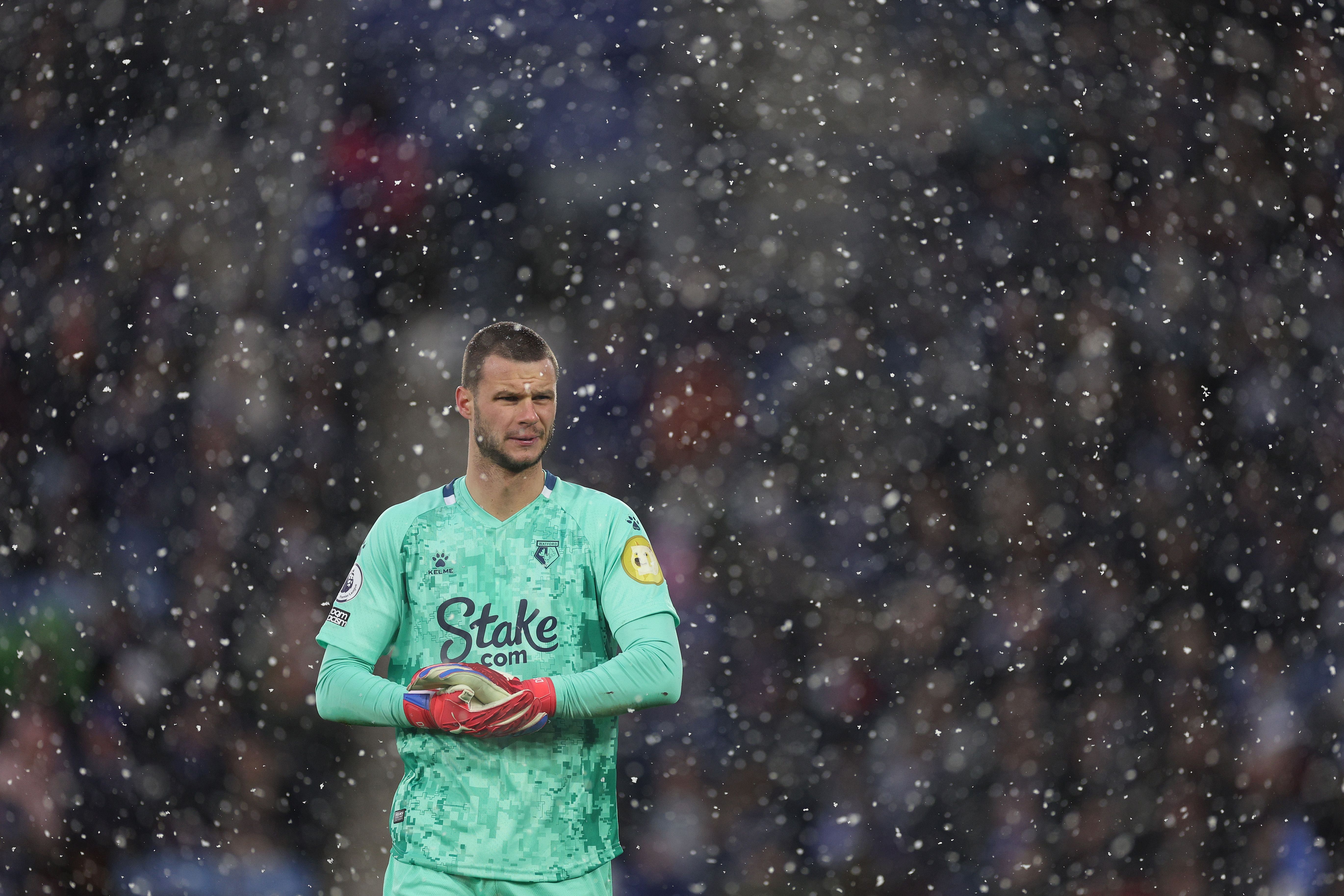 The obvious successes were those who survived relegation, and continued at their club beyond the first season. Arguably the best of them all was Rui Patricio, who signed for Wolves from Sporting Lisbon and made over 100 appearances in three years as Wolves even reached the Europa League quarter finals.
All three clubs promoted for the 202/23 season signed new goalkeepers, with Nottingham Forest forced into a change following the departure of Brice Samba, and Fulham and Bournemouth adding new talent to their goalkeeping pools.
Each of these goalkeepers arrived for relatively low fees despite being from some of Europe's biggest clubs, with Leno joining from Arsenal, Neto from Barcelona and Henderson being loaned from Manchester United. Both Leno and Neto initially started on the bench after arriving at the start of the campaign, but both have now taken their first team places and have performed well.
Leno has made a superb start to life as a Fulham player despite his side conceding seven times in his opening four games. The German was renowned for his shot-stopping at Arsenal, and has already made a big impact in West London, with a total goals value of 0.20 per 90 minutes according to Goalkeeper-XG's models. In theory, if he keeps this form up for the remaining 29 games, he could prevent nearly six whole goals for Fulham over the course of the season.
The outcomes of singing a new first choice goalkeeper are difficult to definitively assess, given the variables that work against newly promoted teams. However, it would be accurate to say that, where a relegation battle can come down to goal different or a matter of few points, the marginal gains that can be made by signing an experienced goalkeeper are statistically and theoretically vital.