The long and winding road to the Old Trafford goalposts is proving unattractive to goalkeepers worldwide…
Manchester United used to be one of the most attractive football clubs in the world to join.
Some will refute that statement, in the sense that the financial gravitas of the Red Devils is still creates a strong pull for incoming signings, and that United are still one of the best supported football teams worldwide.
After all, with Cristiano Ronaldo, Paul Pogba, Romelu Lukaku, Bruno Fernandes, Raphael Varane, and now Casemiro all on the incoming list at Old Trafford over the past few seasons, United still display a proven ability to attract the biggest stars to Old Trafford.
Nearly all of them have fallen away, in both standard and attitude, by the end - or end to come - of their time with Manchester United.
Between the sticks, some of the greatest goalkeepers to ever have played the game have graced the hallowed turf of Old Trafford. Peter Schmeichel, Fabien Barthez, Edwin van der Sar and David De Gea were all, at one point, one of the best - if not the best - goalkeeper in the world.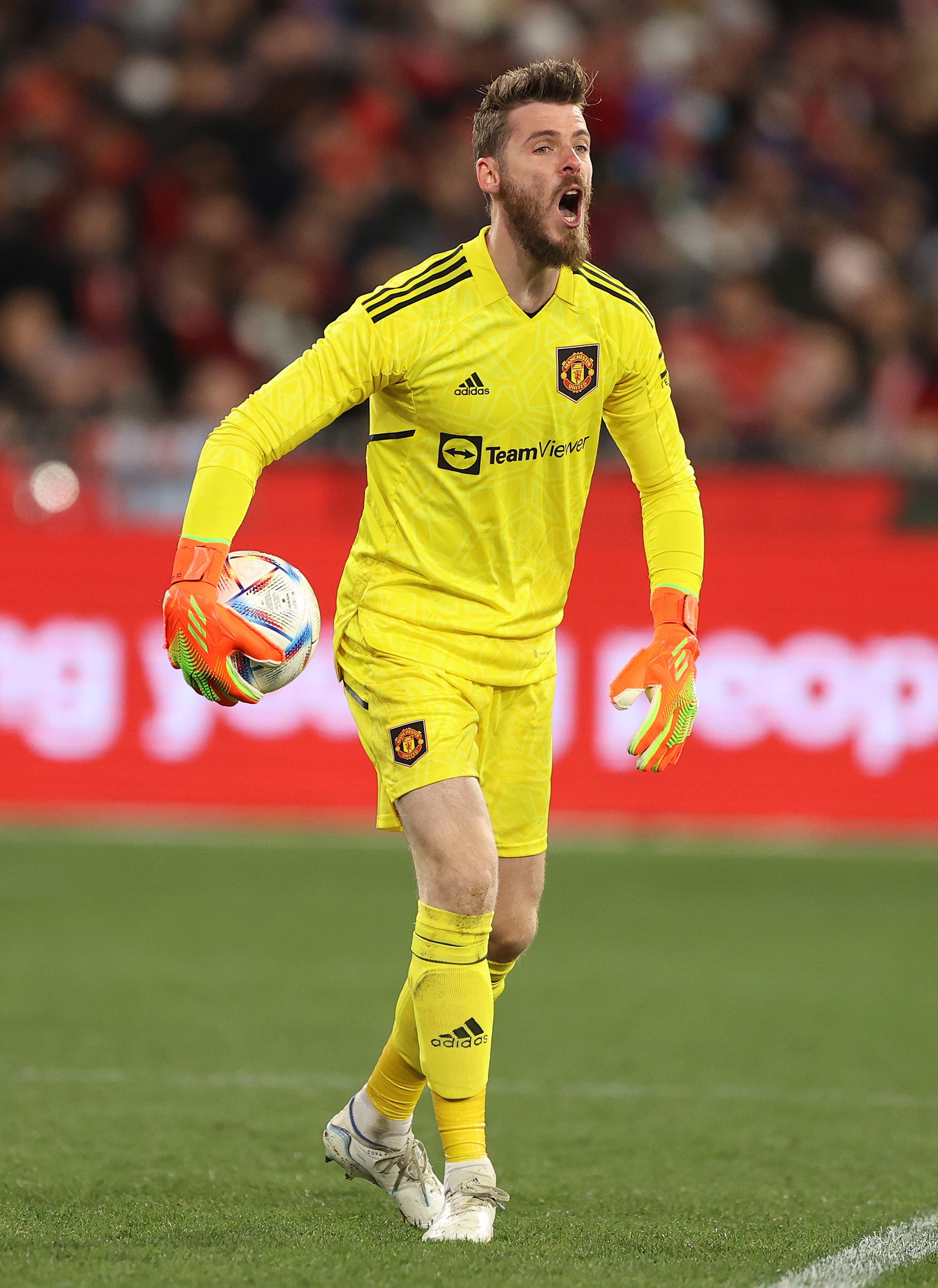 But, after Sir Alex Ferguson's retirement at the end of the 2012/13 season, United have withered and dithered. Despite a strong run, all things considered, under Jose Mourinho in the mid 2010s, Louis Van Gaal, Ole Gunnar Solskjaer and David Moyes all ultimately failed to reach the heights expected of the Red Devils - and that the board's investment should have led to.
The toxicity around Old Trafford has been down to many factors. The club's poor recruitment strategy, questions over the interest of the Glazer family in the footballing side of the business, and ultimately player underperformance, have all played their part. David De Gea, United's number one since 2013, has taken his fair share of the blame in recent years.
It's hardly a surprise that De Gea's level has dropped generally. A defensive unit that lacks any stability or cohesivity, as United's is, is detrimental to its overall performance, and therefore that of its goalkeeper. The Spaniard has been saturated with the negativity that surrounds the club, expected to uphold his own high standards in an atmosphere where so many are happy to let them slip.
That's not to say that De Gea will be happy with how the last few years at Manchester United have gone, most likely. He's lost his spot as Spain's number one and has become an easy target for criticism in the media. After all, who will forget Roy Keane's infamous rant at De Gea after his performance in the first half of the club's 1-1 draw with Tottenham Hotspur in June 2020.
But them's the breaks. It's part of the life of a goalkeeper to face criticism, and nobody who has played between the sticks is immune.
The question is, though, as United continue their never-ending search for a new number two for De Gea (who remains the club's number one despite questions surrounding his suitability for Erik ten Haag's possession heavy model), why are one of the world's biggest clubs finding it so difficult to find a new goalkeeper?
To put this in perspective, let's list all the goalkeepers United have been linked with this summer:
Thomas Strakosha

Gabriel Slonina

Giorgi Mamardashvili

David Ochoa

Illan Meslier

Yann Sommer

Asmir Begovic

Odysseas Vlachodimos

Kevin Trapp

Martin Dubravka
10 goalkeepers, all of whom are playing at clubs that don't match Manchester United in terms of stature, financial capability, or global status, respectfully. Why on earth are United finding it so difficult to get a signature on paper?
A few factors come into play here. Firstly, we do have to genuinely consider whether, on the pitch, the Red Devils' are an attractive proposition for goalkeepers. They've seen David De Gea vilified and hung out to dry, losing his place as one of the world's best goalkeepers amid a downtrodden atmosphere.
They see a torrid back four, mistake ridden and incohesive, with a manager who needs to make a statement trying to enforce a new style of play upon them. They see Sergio Romero, who was not given a look in despite De Gea's periods of poor form, and the plight of Dean Henderson, whose bombshell statement about promises made to him regarding the number one spot last season being broken, once again having to find football on loan.
It is true that Henderson's blunt interview, in which he declared that "the conversation [he] had coming out of EURO 2020 was that [he] was coming back to Manchester United to be the number one goalkeeper", most likely hasn't done him any favours.
The tone of his declaration did indeed portray a sense of entitlement - especially when he claimed that "I didn't really want the manager to come in and see me in training because I knew that he'd probably want to keep me so I tried to do it all before I left for the season" - but Henderson has started the season well with Nottingham Forest and his departure begs the question as to whether United should have given him a run as number one.
For any goalkeeper coming into Manchester United, Henderson's fortunes don't paint a pretty picture of opportunity. Do the United hierarchy genuinely think that Yann Sommer, arguably the second best goalkeeper in the Bundesliga next to Manuel Neuer, is going to cede to a number two spot during his prime years?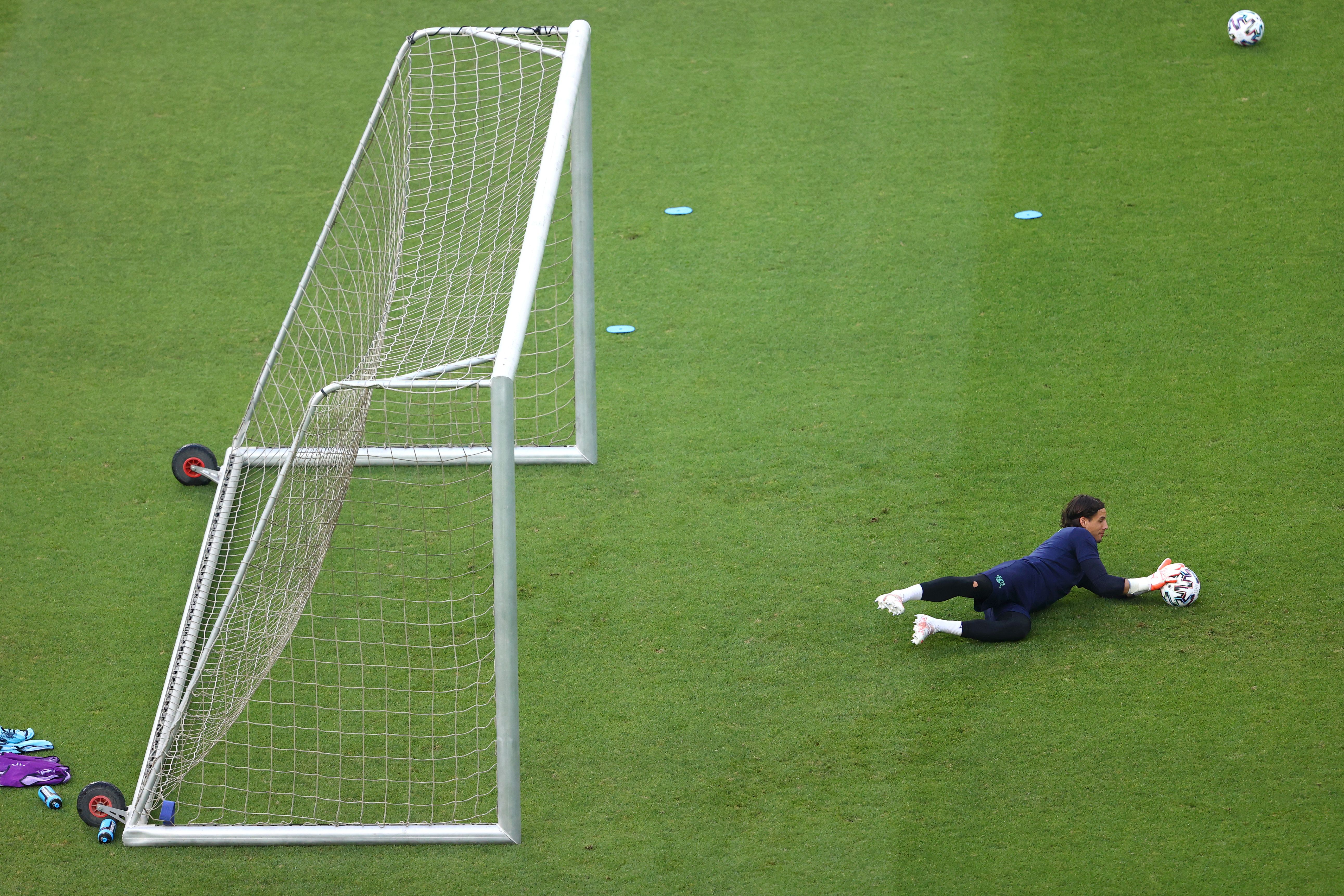 Sommer's PSXG (+-) dipped in the 2020/21 season, but in the 2018/19 (+9.9), 2019/20 (+4.3) and 2021/22 (+5.0) campaigns he outperformed the average Bundesliga goalkeeper considerably.
The Independent reported, after United's 2-1 victory over Liverpool on Monday night, that ten Hag was encouraged by De Gea's performance, but that their interest in Sommer was sustained due to his ballplaying ability.
Likewise, Kevin Trapp's rejection of United's approach is no surprise. Trapp admitted in an interview with German news outlet BILD that he "experienced sensational things here with Eintracht and we made history together. The start of the season was bumpy, but I have absolute confidence in us".
Moves for Asmir Begovic or Martin Dubravka make more sense. Neither goalkeeper is guaranteed game time at Everton or Newcastle respectively, and for Begovic especially, a move to United may be a commercial opportunity for his glove brand, AB1. However, the Red Devils' strategy seems poorly aligned here; neither Begovic or Dubravka are particularly reputed for their ability with the ball at their feet.
Hence, it's unclear as to whether United are indeed after a number one, a number one challenger, a number two challenger, a number two non-challenger, or merely somebody to fill the gap. Another question is why Tom Heaton isn't deemed suitable for this.
It is perhaps the failure to get hold of Thomas Strakosha or Giorgi Mamardashvili that is most concerning for Manchester United. Strakosha opted to join Brentford despite United's interest. Of course, the extent of United's interest was not fully established (although it was reported a move was very close), but many a time we've seen a player hold out in the hopes of a move materialising to a club like United.
Mamardashvili rose rapidly onto the scene with Valencia in the 2021/22 season, displacing Jasper Cillessen as the club's number one. In May 2022, Marca named the Georgian goalkeeper in their 'discovery' (i.e. young) team of the season. Given the limited opportunities Henderson received during his time at Old Trafford, would United really be an attractive move for the 21-year-old? It's unlikely.
It seems that gone are the days where Manchester United's interest in a goalkeeper would leave the target ready to give up anything to join the club. What goalkeepers now see in United is a fractious atmosphere and loose promise of potential starting football somewhere down the line, with David De Gea entrenched as the club's number one; arguably too long for his own good and the club's.
Whilst, as Goalkeeper.com's Dr John Harrison points out, De Gea's shot-stopping is consistently above average, ten Hag demands more of the Spaniard than that. In fact, as Dr Harrison notes, his shot-stopping in 2021/22 of +0.27 actually made him a net positive for Manchester United despite his negative numbers on shot prevention and distribution.
The requirements of the modern day goalkeeper are changing. Football is changing. Manchester United are changing - and not yet for the better. The desperate attempts to get their hands on a number two should serve as a stark warning to the United hierarchy that Old Trafford, for many, is no longer the heavenly destination it once was.