Which clubs can be relied on to produce top goalkeeping talent time and time again?
The remit of modern-day goalkeepers is far more extensive than the one attributed to those between the sticks in decades past. Most now operate as auxiliary sweepers; expected to play the first progressive pass in a possession sequence, and charge out of their box to extinguish the threat of a long-ball over the defensive line.
Previously, the position was 'reactive' in nature – save a shot, collect a cross, launch the ball away from danger. But in the contemporary age, goalkeepers effectively function as an eleventh 'outfield' player, integrated into the team's playing style, and seen as a vital cog in building attacking momentum – for these reasons, their role is now more 'proactive' than ever.
Therefore, those who adorn the No.1 jersey must be equally proficient in these new methods, as they are with the duties more traditionally associated with their position. As a consequence, it's become more important than ever for football clubs to establish a steady conveyor belt of goalkeeping talent. But which club has proven to be the most consistently proficient in this regard?
Who is the goalkeeper factory of the world?
*
Before we can reasonably answer this question, we must define the parameters of our measurements. Does a goalkeeper factory comprise a fruitful academy system, where able youngsters progress through the ranks to become a mainstay in the first-team? Or does it merely resemble a club with an enviable recruitment department, who routinely turn a handsome profit on goalkeepers they sign for an initially modest fee?
In truth, it feels like a 'factory' in this regard encapsulates a bit of both. Of course, it's essential, regardless of on-field position, for clubs to have a steady production line of talent. In an industrial context, factories take a set of raw materials, and convert them into market-ready products. The same must happen in football. In another parallel, a factory is used for quality control purposes; vet the item, send it to the warehouse, make improvements, and then forward on to a 'customer'.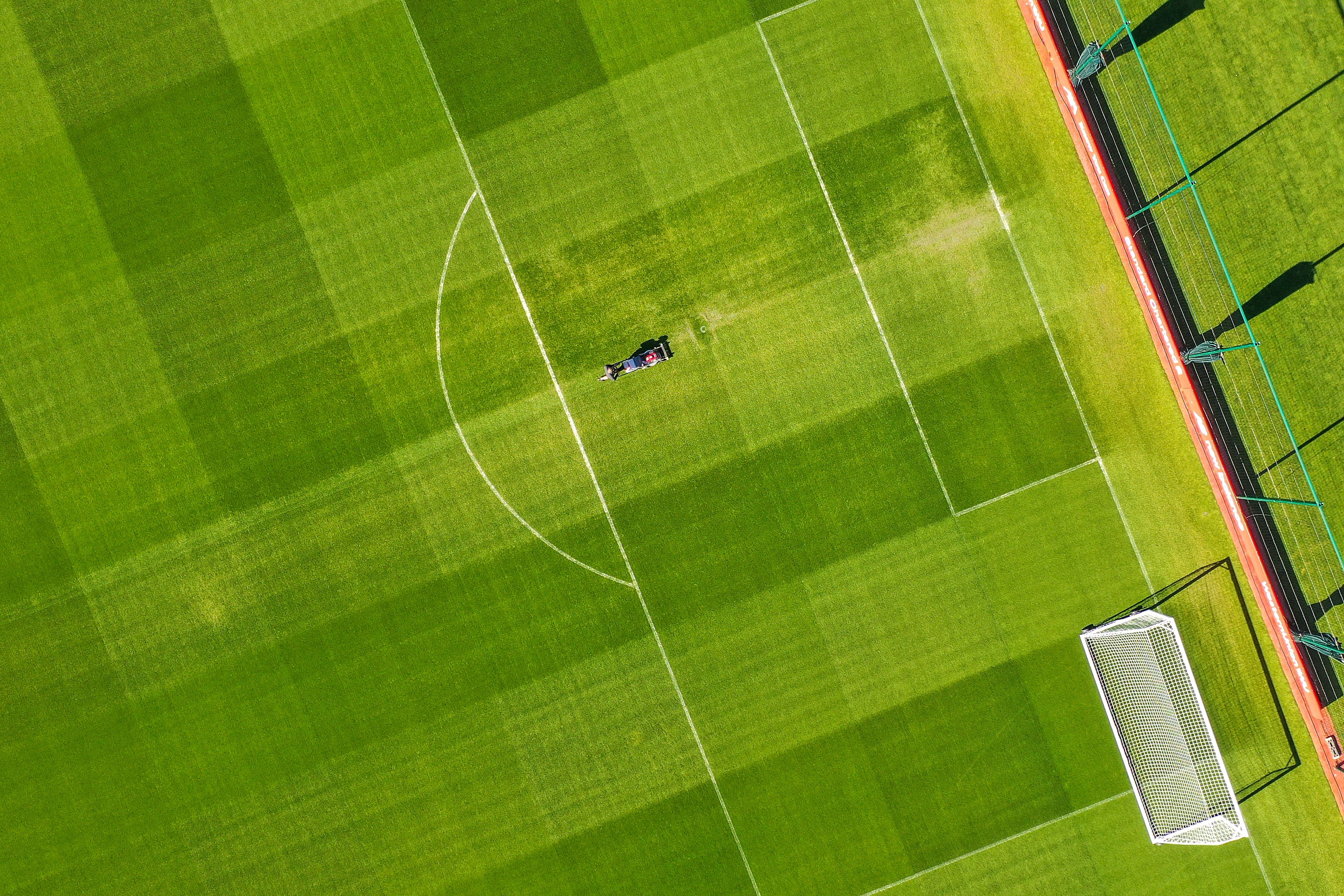 Crudely, this rather mimics the transfer journey of most professional footballers.
It's logistically much more difficult for youth set-ups to consistently produce competent goalkeepers than it is for them to deliver capable outfield players to senior squads. Firstly, academy goalkeeping departments - especially in lower divisions - can find it difficult to find staff of the required qualification level able to work for the salaries often on offer.
On the pitch, the technical elements which are developed by those wearing numbers 2-11 are largely transferable from position to position, and academies will push players into different positions. Goalkeepers are naturally tasked with acquiring a completely different skill set. Although the narrative is beginning to change, given that a goalkeeper must now be supremely confident with the ball at their feet, the crossover of available playing roles is still restricted.
Despite new goalkeeping philosophies only gaining precedence in the last half-decade or so, however, there is already evidence that this process is beginning to manifest – one such example can be identified in the first of our goalkeeper factories: Genk, and their first-choice stopper, Maarten Vandevoordt.
Vandevoordt, who has already amassed 96 appearances for the current leaders of the Belgian Pro League despite his tender years (20), started his life in football without gloves. Genk scouts had spotted his attacking capabilities whilst playing for hometown junior side VV Brustem-Centrum, promptly registering the nine-year-old to the club academy as a result. For the next five years, Vandevoordt trained as an outfield player. Coaches were reportedly aware of his shot-stopping and handling strengths – the club has a policy of rotating youngsters around different roles in order to identify their best position – but were reluctant to exclusively deploy him as a goalkeeper.
He who took the plunge proved to have played a masterstroke. From the age of fourteen, with Vandevoordt now a permanent fixture between the posts, he was able to harness his considerable outfield playing abilities to offer his side another safe outlet in possession. Fast-forward six years, and, after a string of impressive performances on both domestic and European fronts, the Belgian U21 international found himself linked with moves to a host of high-profile clubs. RB Leipzig won the race to his signature, with Vandevoordt's services secured for €10m – a tidy fee for a player who ultimately didn't cost a penny (or cent).
Vandevoordt's meteoric rise isn't a coincidence. Perhaps due to their all-encompassing approach to positional roles at youth level, Genk have churned out a number of strong goalkeepers in recent times. Thibaut Courtois, recognized as one of best in his position in world football, was enrolled into the club's academy at fifteen, navigating through the age groups before registering close to a half-century of first-team appearances.
The Champions League winner may not be quite as capable as several of his elite adversaries in playing out from the back, but a man commanding over €45m in transfer sums throughout a decorated career suggests Genk's goalkeeping strategy is very much on point.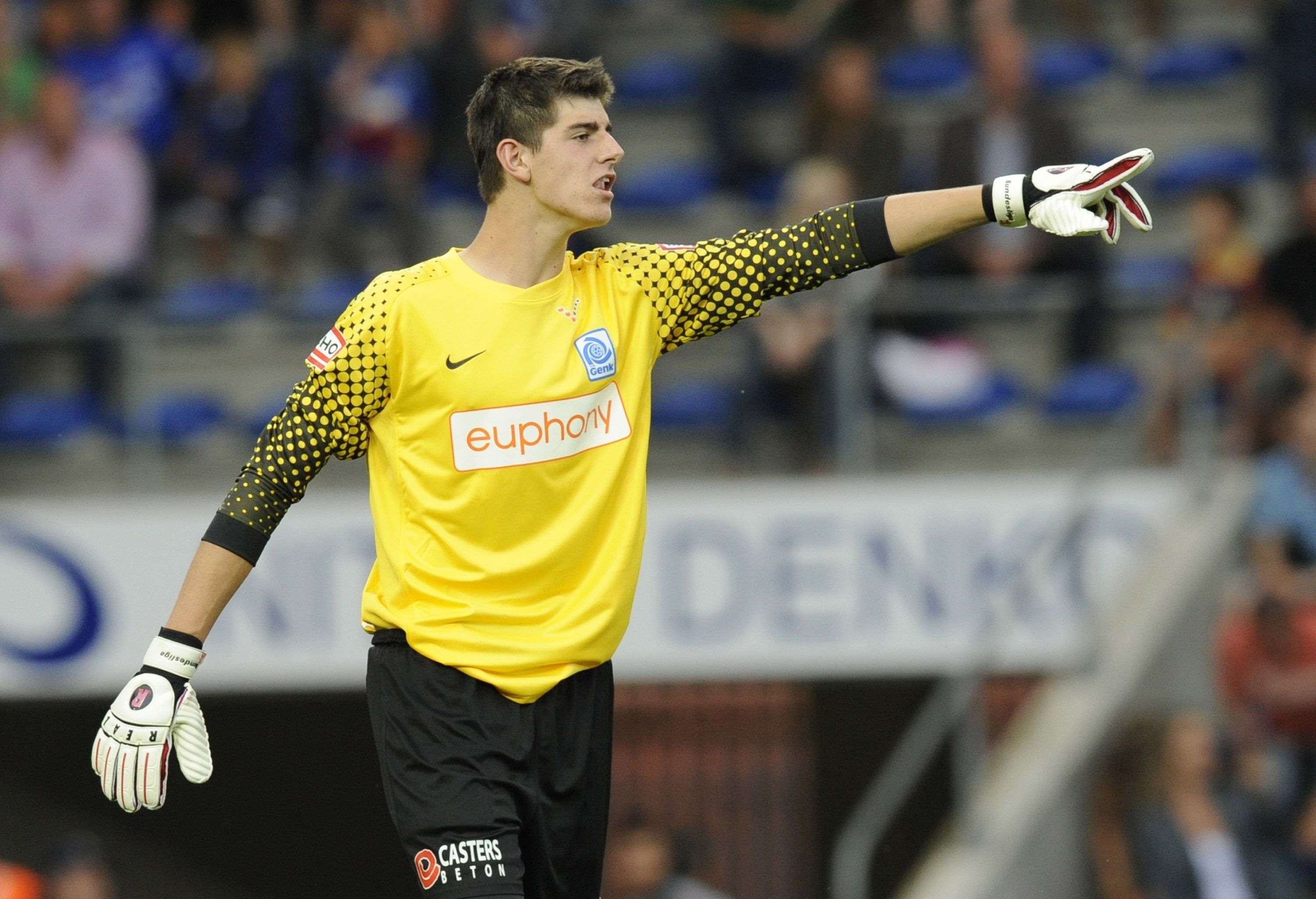 A plethora of shining examples of academy goalkeeper production are unfortunately sorely lacking, however. Clubs like Barcelona and Ajax, renowned for their esteemed development centres and absorbing youth team players into senior dressing rooms from an early age, are conspicuous in their absence.
La Masia, the Catalan side's famed academy which nurtured the likes of Messi, Xavi and Iniesta amongst others, hasn't harvested as consistent a crop of goalkeepers as one might expect; Víctor Valdés and Pepe Reina being the two stand-out graduates. Reina's career, however, was truly kickstarted at Villareal at a senior level. Andre Onana was another who spent time at La Masia, but again made his mark elsewhere.
Dutch giants Ajax, a club galvanized around the principle of engaging young footballers on the concept of 'total football', have similarly been unable to replicate their productivity in promoting outfield players within the goalkeeping context. Maarten Stekelenburg, now back in Amsterdam after a raft of spells with Premier League clubs, is perhaps an exception to the general discourse. Edwin van der Sar did feature for Ajax's reserve, but arrived at the club already 20.
When it comes to accruing a return on investment, Benfica are arguably the market leaders. Remarkably, throughout 2010, the Eagles swooped for two goalkeepers who would later assume world-class status in their trade – Ederson, an ever-present in Pep Guardiola's all-conquering Manchester City side, and Jan Oblak, a UEFA Super Cup winner at current club Atlético Madrid. Profits on the transfers of the two players were immense.
However, the magnitude of these returns serves to mask Benfica's mishandling of the two future stars' tenure in Lisbon. Ederson, who came to the Estádio da Luz after a compensation fee with boyhood club São Paulo was negotiated, was later sold to the English champions for €40m – but only after buying him back from Primeira Liga side Rio Ave for €500k. Benfica had initially offloaded the Brazilian stopper to third-tier G.D. Ribeirão.
Oblak's spell in Portugal doesn't make for particularly better reading, with the Slovenian, who signed from NK Olimpija Ljubljana for just €4m, farmed out to Beira-Mar, Olhanense, União de Leiria, and ironically Rio Ave, before eventually switching to the Spanish capital in 2014. Nevertheless, Oblak earned Benfica a tidy €12m profit.
Yet, perhaps the greatest wheelers and dealers are French side Stade Rennais, who have a convenient knack for selling goalkeepers at a price which vastly exceeds their arrival value. Senegalese goalkeeper Edouard Mendy was signed for €7.6m in 2019, leaving for Stamford Bridge a season later for €24m. Another who swapped western France for West London was the imperious Petr Cech.
Stade Rennais made a sizeable €8m in profit on his transfer to Chelsea in 2004, in a transaction which resulted in the Czech stopper becoming the eighth most expensive goalkeeper ever at the time. On a more modest scale, Andreas Isaksson, the Swede best-known for his stint with PSV Eindhoven, was sold to Manchester City for nearly twice the €1.7m he was purchased for two years earlier. Furthermore, had Benoît Costil and Nicolas Douchez, who exited for fellow French sides Bordeaux and PSG respectively, not been at the end of their contracts when leaving Brittany, the club would have likely been in line for two more profitable windfalls.
So, which club lays the strongest claim to being the goalkeeping factory of the world? Well, perhaps there's no definitive winner. Genk should undoubtedly be applauded for their academy enterprises; the Belgians seemed to have landed on a successful formula for manufacturing top-quality goalkeepers.
As illustrated, from a return-on-investment perspective, Benfica and Stade Rennais have a habit of making serious profit on recruited goalkeepers, enabling them to continue ploughing resources into their scouting networks to facilitate future astute transfer activity. Both of these methods are plausible, and both reflect the simplistic purpose of a factory floor – acquire something, develop it, and then shift it on.
There's certainly an opportunity for other clubs to challenge the field. But for now, whether through internal development or external recruitment, these candidates currently appear to be the ones who best exploit their goalkeeping assets.
And, could it be that, through data, we begin to see a different picture when answering this question in the near future?
In the market for a goalkeeper this transfer window or next? Want to know that you're spending on the right player? Get in touch with Goalkeeper-xG and Dr John Harrison