When things fall apart, why is it the goalkeeper often becomes front the apology?
Before the Community Ground, the City Ground and the Amex Stadium's penalty areas became as frantic as the last day of the transfer window, the weekend of the 3rd/4th September was a solid one for the guardians of the goal net in the Premier League. The Goalkeepers' Union ramparts were as solid as The Rock. Thou shalt not pass was the directive until Ivan Toney stroked home a penalty at approximately 15.30 on Saturday. Earlier, Jordan Pickford and Alisson had somehow contrived to ensure the Merseyside derby was a blank as well.
Contrast the mini-drought to that black Autumn Sunday during Covid when the two most successful clubs in England conceded an aggregate of 13 over a couple of hours. The sound of balls regularly hitting the net against the desolate acoustics of empty stadia was chilling. While Match of the Day trailers flag up goals galore as a sure fix for entertainment, the shell-shocked keepers were wincing from the slaughterhouse. When teams are literally at sixes and sevens, as Manchester United and Liverpool were on 4 October 2020, the stopper is always the usual suspect.
Ole's wheels dislocated against Jose Mourinho's Tottenham in a 6-1 hammering. Then Liverpool conceded a not-so-magnificent seven at Villa Park immediately afterwards. It was total carnage. David de Gea, chief apology maker at Old Trafford Corporation, simply stated: "We feel exactly like you. No excuses. Sorry".
Goalkeepers apologise more than others in such circumstances. After losing 8-0 to Southampton in 2014, Sunderland's 'stopper' Victor Mannone offered to reimburse tickets and travel to supporters: "I really mean that we should pay their tickets and travel. I will do everything possible. We started the game well but after we conceded we threw in the towel and I include myself".
Only recently, Daniel Bachmann had to face a small group of angry travelling Watford fans who were dissatisfied at their 2-0 defeat at the hands of Blackburn Rovers.
There's something about that being first in line which carries a genetic disposition to carry the can, like an opening batsman facing a fresh 90 miles per hour bowler. It is their primal instinct to protect that area between those white posts and the 18-yard box. 'Keepers have to live out fresh hell again and again. They rarely get substituted or taken out of their misery when breached multiple times. Ben Foster put it bluntly: "As a goalie, you're on your own, and you've got to deal with it on your own."
Eduardo Galeano was 'global soccer's pre-eminent man of letters' and captured the essence of a goalkeeper's life in one of his musings. "He wears the number 1 on his back. The first to be paid? No, the first one to pay. It's always the 'keeper's fault. And when it isn't he still gets blamed. With a single slip up the goalie can ruin a match." That is the presumption that drives the narrative. Mistakes are a collective responsibility in a team game but the isolation of the coloured or different jersey animates the best and worst of his skills. It's not quite Idris Elba against the beast but there's a sense of naked exposure allied to an adrenaline high that requires a dead calm.
"I've had my doubts," Edwin van der Sar mused. "Can I do it? Can I achieve what people expect? Can I keep a clean sheet? Can I help my team?" The psychological strain is immense even for the most experienced. No matter the cumulative sequence of events that led to the concession, there are so many potential fault lines to be picked and pricked with the very last line of defence.
Shouldn't be beaten at the near post. Should have come for the cross. Should have closed the gap. Shouldn't have gone down so early. Danny Ward's performance against Brighton got the full Ian Wright rollicking on Match of the Day 2. It's a redundant business to extricate the poison of frustration and analysis that pours out when eyes tell us that there's only one culprit. Life is more complex than that.
Loris Karius asking for global forgiveness in Kyiv is about as bad as it gets. Goalkeepers are different so the saying goes. They are supposed to suck it up because that's the crazy cross they chose to bear. Or drop. Gareth Bale didn't forget Karius in his worst moment when his team-mates, in their trauma, forgot to. It's almost as if the man has been deleted from history after that moment.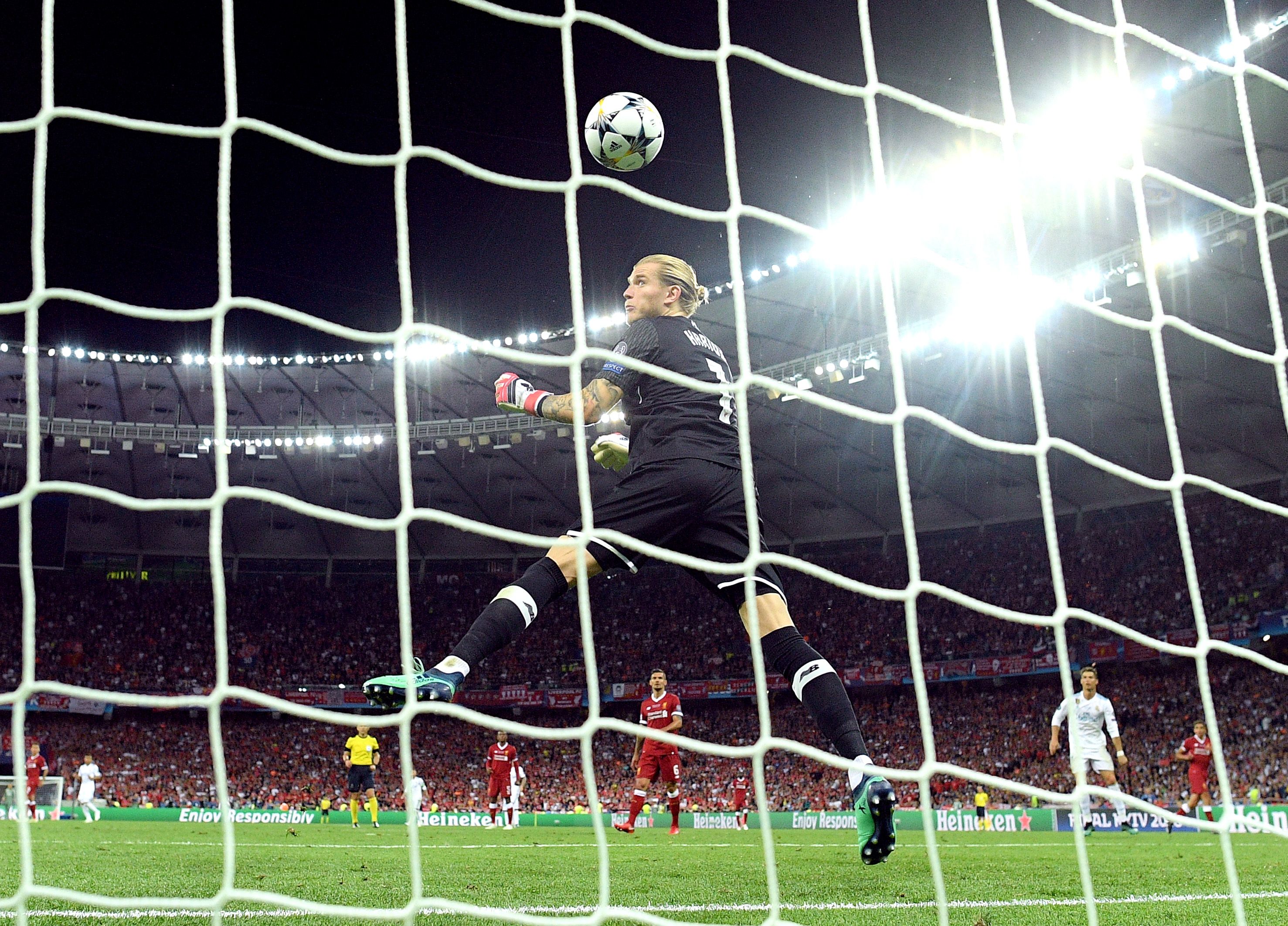 When Adrian sucked the air out of Liverpool's otherwise imperious performance against Atletico Madrid the day before football shut down in March 2020, Klopp said: "We will not blame Adrian. We will help him with that but I don't think he needs it, to be honest." The Spaniard possesses the mental resolve to deal with his gig as the fall guy. Gianluigi Buffon described "the ability to suffer" as a primary skill.
It is certainly true that the pressures are growing as managers demand more and more than 'simple' shot-stopping. A goalkeeper is now integrated into the shape of the team and every moment of the game. That's the dichotomy. They are distributors and complete footballers. Yet are they involved in formations? No. It's 4-4-2 or 4-3-3 or 5-3-2. That adds up to ten. They are a world apart at the same time as being the connector.
There is nothing more discomforting than watching the minder shrink in stature. Pep Guardiola tried to play down Zack Steffen's error against Liverpool in the FA Cup semi-final by comparing it with strikers missing big chances. The two are a country mile apart Ederson articulated the pain that Steffen's social media recognised: "A mistake in football hurts, but a goalkeeper's mistake hurts more. This is our life bro."
Ultimately, goalkeepers are individuals operating in a team setting. Taking ownership of mistakes is not only a prerequisite, it's a job description. As Thomas Tuchel said at the weekend, it is a very sensitive position. Sorry really is the easiest word.