From the boardroom to the paintbrush, here's what ex-professional goalkeepers have got up to in retirement…
The skills and experience a professional goalkeeper gets from their career can help to open a variety of pathways following retirement.
Physical strengths such as agility, and fine and gross motor skills can help ex-players turn to different sports, while others remain in the game and try their hand at coaching or management.
But many ex-goalkeepers are equally eager to utilise the psychological skills they develop during their career. Leadership, communication and teamwork are just some social and intellectual skills goalkeepers get from employment between the sticks.
Some ex-professionals have demonstrated these abilities after hanging up their gloves in various professions and hobbies. When many former players head to the training ground, as a coach or up to the boardroom in a directorial role, some look to offer their expertise elsewhere. Oliver Kahn and Edwin van der Sar are two of the most notable examples, with both taking up Chief Executive positions at their former clubs Bayern Munich and Ajax, respectively.
Just imagine being fired by Oliver Kahn. That's something we'd pay to see.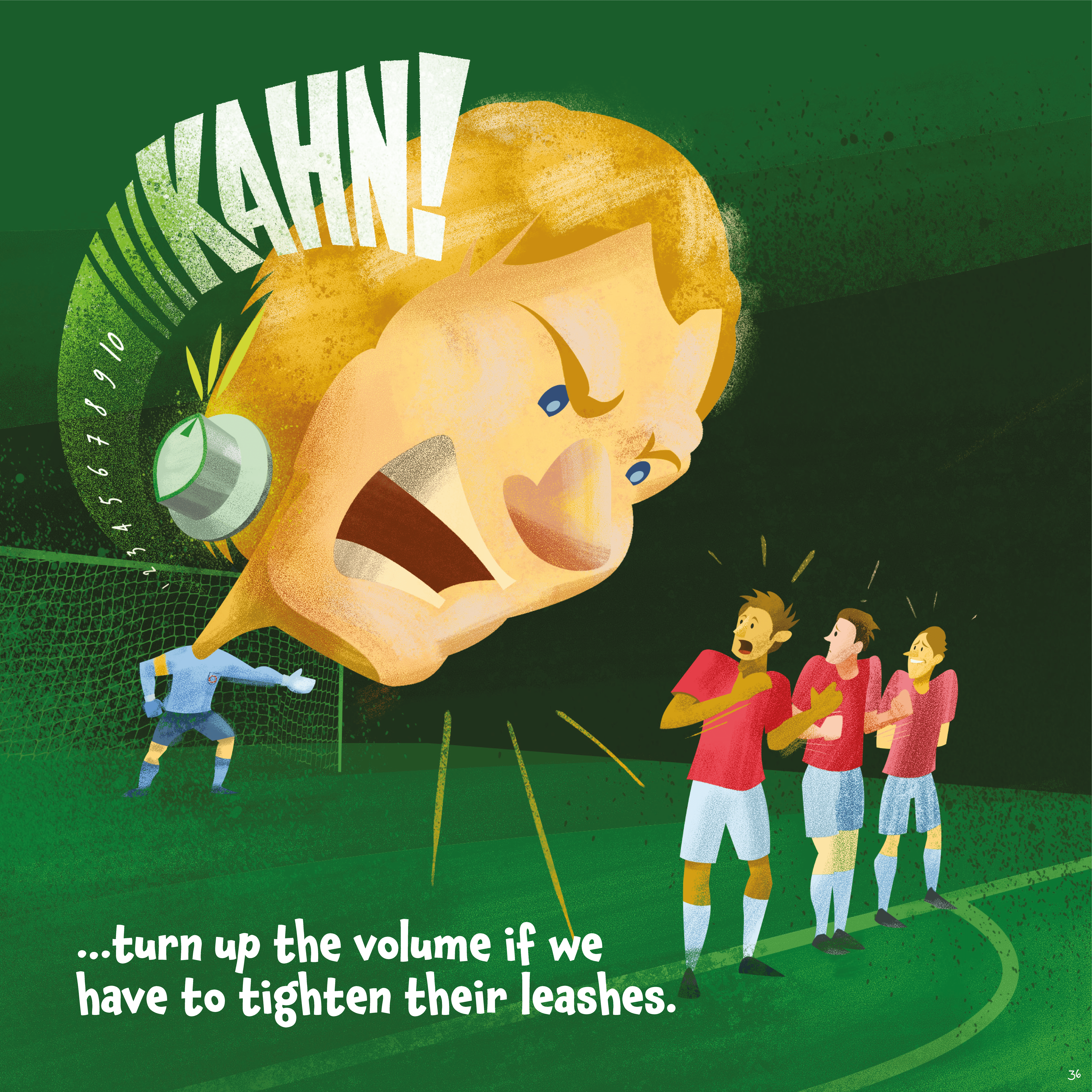 From creative ventures to becoming political leaders, we look at some of the lesser-known post-football careers of these former goalkeepers.
David James - Artist
After making nearly 600 Premier League appearances and earning over 50 England caps, former goalkeeper David James would have been an ideal coaching candidate.
The former Liverpool number one pursued coaching briefly after getting his UEFA Pro Licence in his later playing days. He first worked as an assistant to Hermann Hreidarsson in Iceland with IBV. Then, James moved to India in 2014 to work as a player coach for Kerala Blasters.
James also tried his hand at punditry for a brief spell, often seen on BT Sport in 2013 and on BBC's Match of the Day during the Euro 2012.
But the ex-England man has also earned a reputation for his more creative enterprises post-retirement. He often shares his latest artwork via his personal Instagram page and has auctioned pieces for charity in the past. This includes when he sold a painting that portrayed England's historic 1966 World Cup win to raise money for the Bobby Moore Fund for Cancer Research UK charity.
Even during his playing career, James' artistic talents were commissioned by colleagues. When the English goalie played for Portsmouth in 2008, he worked alongside Steve Pearson, the Fratton Park Stadium announcer, to create a children's book about two children learning to be circus performers. James illustrated the images for the book, which was sold at the Portsmouth club shop.
Sean Murdoch - Referee
It is often said that ex-players would make good football referees, and one former professional to explore this route is ex-Dunfermline Athletic goalkeeper Sean Murdoch.
While many professional footballers use their late playing days to pursue their coaching qualifications, Murdoch chose his time to train as a referee. At the age of 21, the former Scottish goalkeeper had already gained his first refereeing qualification.
Alongside his playing career, Murdoch worked his way up to become a Category 3 official in Scotland. This qualification meant he could officiate matches in regional leagues and the Scottish Cup. However, Murdoch was prohibited from progressing any further with his alternate career whilst he was still a registered player. This was due to a possible conflict of interests between his two roles in the game - as an active player and as an official.
Today, the 36-year-old officiates regular matches and has also shown interest in progressing to the top in Scottish refereeing. They say goalkeepers need more protection from referees. Perhaps Murdoch will be the man to side with those between the sticks more often.
David Icke - Author
The writer and conspiracy theorist David Icke is perhaps more well-known for recently getting banned from social media sites, including Twitter and YouTube, for making inaccurate claims about 5G networks and the spread of Covid-19 in 2020.
This was just one of the English writer's many peculiar observations about life. Some of Icke's previous fringe theories include predicting that the world would end in 1997 and that the world's ruling elite are lizards disguised as humans.
But, Icke was once a promising goalkeeper in the 1960s and 70s. In his 1993 autobiography, he explained how the isolated position of a goalkeeper suited his secluded personality.
After excelling for his school team, Icke was recruited by Coventry City when he was 15 years old. He became a regular in the club's youth team and played in the 1970 FA Cup Youth Final.
Although Icke couldn't break into Coventry's senior team, who then played in the top tier of English football, he did have a career lower down the football pyramid. Icke spent time on loan at Oxford United and Northampton Town before moving permanently to Hereford United, where he made 39 appearances.
Restricted by a growing rheumatoid arthritis diagnosis, Icke's football career ended when he was just 21 following severe joint pain when playing. However, the former goalkeeper found his first steps into professional writing by covering football as a journalist, eventually going on to work as a high-profile figure with the BBC on sports shows like Grandstand in the 1980s.
It was during his broadcasting career that Icke was first in the public eye. Yet, the former goalkeeper's career started to transition into conspiracy theories via his books in the 1990s. Then, he utilised his image and the growth of the internet to find a mass audience for his controversial ideas.
Tim Wiese - Wrestler
Former goalkeeper Tim Wiese was a respected figure in German football. The former international keeper spent over a decade forging a career in the Bundesliga with Werder Bremen and Hoffenheim.
Throughout his professional career, Wiese won various honours, including the German Cup in 2009. At the height of his playing days, Wiese was also part of the German national team that finished third at the 2010 World Cup.
Following his retirement in 2014, the former goalkeeper decided to try his hand at professional wrestling. The career change was not hugely surprising, given Wiese's outspoken, controversial and opinion-splitting persona as a professional goalkeeper - a perfect fit for the drama of WWE.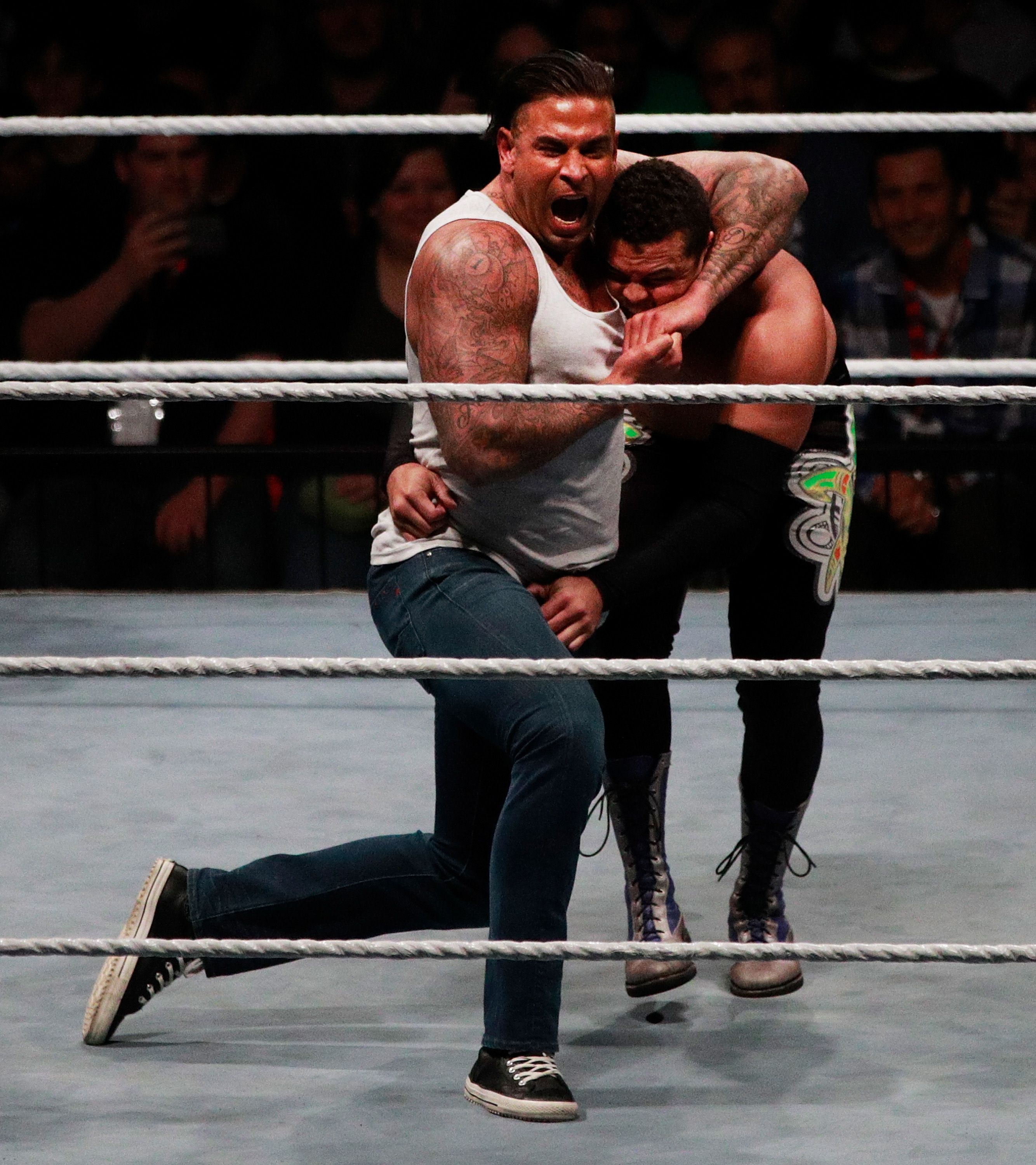 Almost immediately after hanging up his gloves after struggling to find a team following his release from Hoffenheim, Wiese hit the gym to keep busy and quickly transitioned to become a bodybuilder.
The former goalkeeper was offered a contract in the development wrestling league, Florida Championship Wrestling (FCW). Wiese accepted the invitation shortly after his official retirement and spent years in the development division. In 2016, the German made his WWE debut in Munich.
But, one year as a professional wrestler for Wiese and the goalkeeper came out of retirement to join Bavarian amateur team SSV Dillingen. At the time, Wiese did not rule out another potential return to the ring in the future.
Nigel Spink - Courier
Although many ex-footballers revel in the limelight of television or a managerial career post-retirement, being the centre of attention is not always for those that prefer a more humble career.
This was especially the case for former Aston Villa goalkeeper Nigel Spink. During the late 1970s and early 1980s, Spink became a firm favourite between the sticks at Villa Park. The ex-keeper was part of the first team that won the European Cup in 1982 and the League Cup in 1994.
After retiring in 2000, at the age of 41, Spink remained in professional football for some time. First, the former Villa number one managed Forest Green Rovers before working under Steve Bruce at Birmingham, Wigan and Sunderland as a goalkeeping coach.
However, in December 2011, following Steve Bruce's sacking as Sunderland manager, Spink had a revelation. As is reality following a manager's sacking in professional football, the support staff were also dismissed. Suddenly, Spink had to move out of his apartment in the North East and transport his stuff back down to the Midlands.
With the help of his friend, Paul Munro, the pair moved the items back to the Midlands and enjoyed the process so much that they had the idea of starting a courier service. The plan developed from there and Spink and Munro set up S and M Couriers in 2012. The business has gone from strength to strength and it now operates across the UK.
Kaj Leo Johannesen - Prime Minister
While some ex-footballers use their influence and public image to forge an alternative career in politics, very few make it to the top office.
For former Faroe Islands international goalkeeper Kaj Leo Johannesen, this was a reality as the ex-goalkeeper was voted in as Prime Minister of the nation following his retirement from football.
Like many former Faroese goalkeepers, Johannesen retired with an unwanted international record of four matches played and nine goals conceded.
But Johannesen had a more successful club career with 24-times Faroe Islands Premier League champions Havnar Bóltfelag. Over a 20-year stint between 1984-2004, Johannesen made nearly 300 appearances for Havnar Bóltfelag during two spells, and he won the Faroe Islands Premier League three times.
During his playing career, Johannesen had already turned his attention to local politics. In 1997, the former international goalkeeper was a member of the City Council of Tórshavn. In 2002, whilst still committed to his playing duties at Havnar Bóltfelag, Johannesen was elected to Parliament before he became head of the Faroe Islands Unionist Party. Six years later, the retired goalkeeper was voted in as prime minister in 2008 and remained in power until 2015.
Today, Johannesen has decided not to return to football and remains in politics as the Faroe Islands' Minister of Health.
If you're a goalkeeper who's planning on hanging up the gloves, we'd love to speak to you. Get in touch via [email protected].