Pat Lee Nichols and Alfie Sayers are back and bringing the 21st instalment of The Goalkeeper's Chronicle…Fallrückzieher!
The only comic that brings you a weekly round-up of goalkeeping news from around the world is back for another edition.
This week, we look at a moment every goalkeeper dreams of, the summer transfer rumour mill spins up its first big hitter, and a big game in the NWSL shows that goalkeepers can only do so much to help their team.
*
A goalkeeper may sleep at night, drifting into vivid dreams of playing for their team and getting the frantic wave from the manager to go up for a late corner. For thousands of goalkeepers, it will remain just that: a dream.
For goalkeeper Sandro Aruvaino of UOW 02' in the 4th Division B of Dutch football, it was to become his reality - and in some fashion.
The goal is described as a fallrückzieher in the team's match review, which directly translates to - you guessed it - 'overhead kick' in English. To top it off, this was a 98th minute equaliser against a strong side in their division. He described the moment when interviewed after the game, saying "I went forward, the ball came in front and it came perfectly in front of my feet. It's amazing."
Video proof is shown below, as this one needs to be seen to be believed.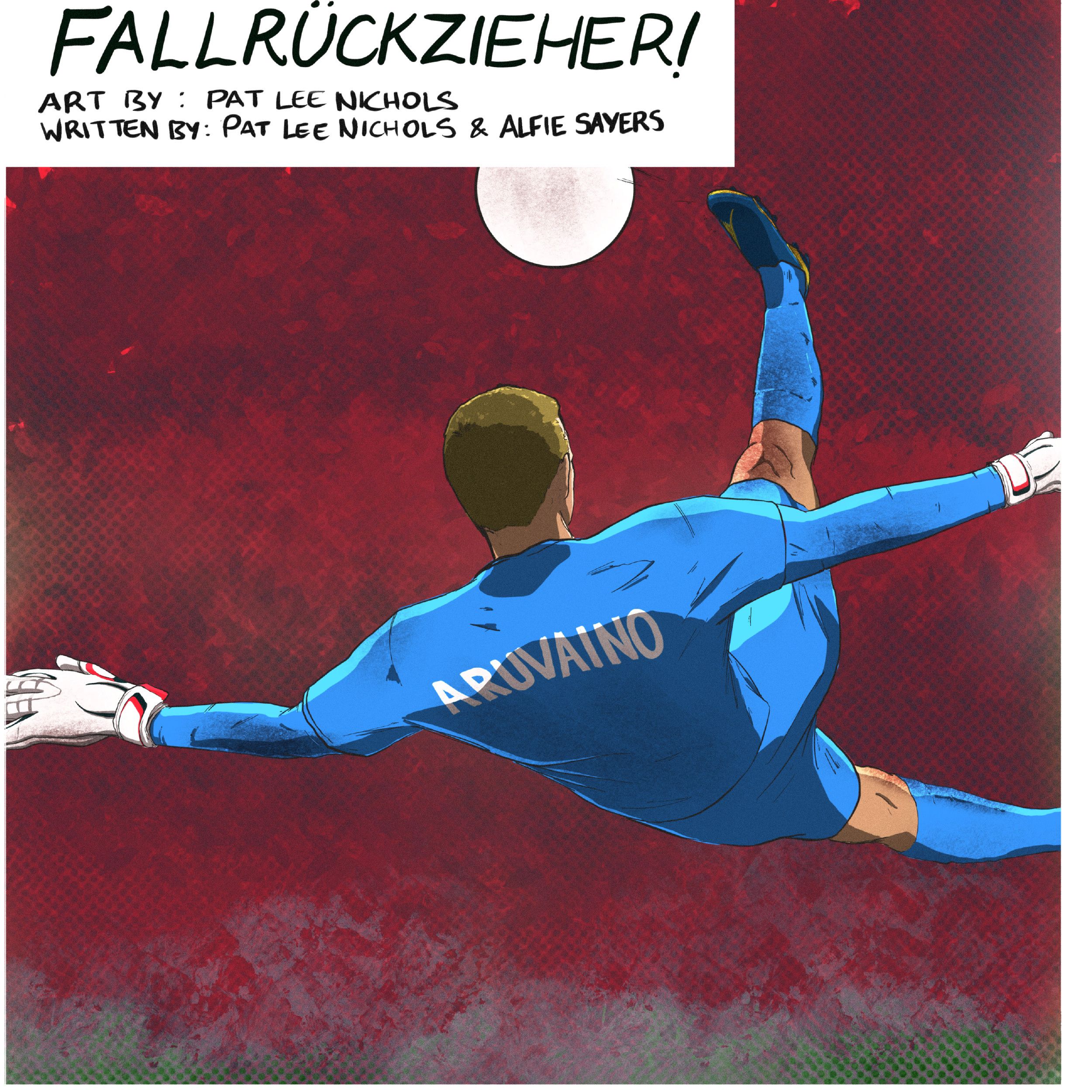 It may only be April but the football transfer window never truly closes. The modern game is one of pursuing nanoscopic degrees of advantage. In this case, there are several Premier League sides rumoured to be looking to improve upon their goalkeeping departments in the upcoming window.
Namely, Chelsea, Tottenham, and Leicester have been linked with moves for goalkeepers. Fabrizio Romano reported on Monday 17th April that all three clubs were taking a close look at the same player, Valencia goalkeeper Giorgi Mamardashvili.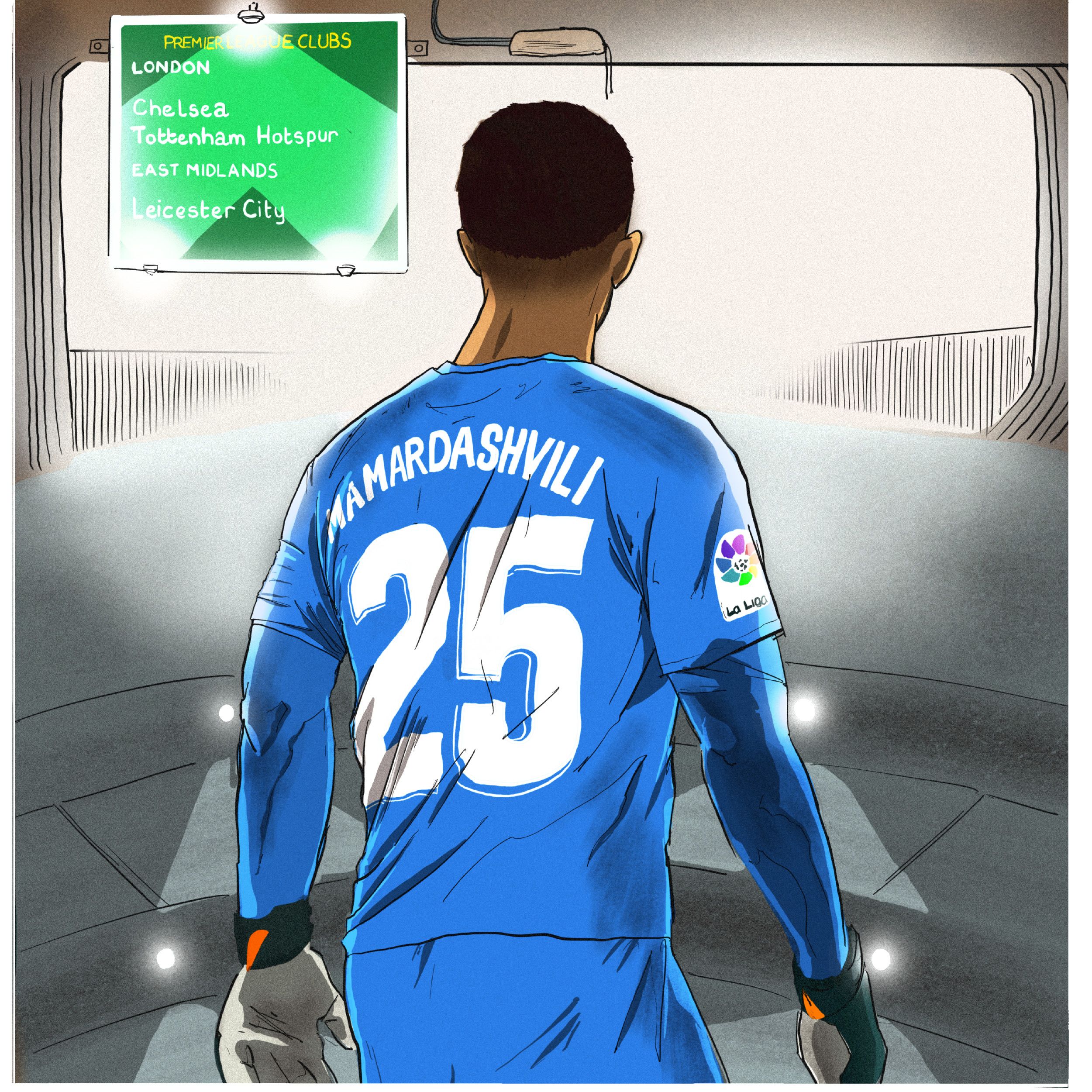 The Georgian international is only 22 years old - undoubtedly youthful for a starting goalkeeper in a top flight European side, not least a side with the cultured history of Valencia. However, he has played beyond his years in La Liga this season, despite the Spanish club's torrid campaign to date.
He has already made a very impressive 120 appearances in senior football and gone from strength to strength throughout his developmental years. He even once held teams out for a combined 560 minutes (eight games) during his 2021/22 debut season in Spain. He is not yet the finished article, but he shows great promise to be one of the best goalkeepers in Europe for the next 15 years.
Watch this space.
In the USA not only has the new MLS season kicked off in recent months, but in late March the Women's equivalent - the National Women's Soccer League - is now underway.
On Sunday 16th April, Matchday Three took place. Despite the season being in its infancy, the game between OL Reign and San Diego Wave had carried significance. The home side, featuring USWNT star Megan Rapinoe, are the defending shield winners. The visitors also arrived with a star on side in Alex Morgan and one of the best goalkeepers in the NWSL, in Kailen Sheridan, the winner of league's Goalkeeper of the Year award in 2022.
During the game it was clear that both sides had the impetus and quality to put on an attacking display, which would see both goalkeepers tested often.
The first half was quite but tidy in either net, but the technical shot-stopping was far more prevalent in the second half each goalkeeper producing a particular exceptional stop each. First up, it was the turn of OL Reign goalkeeper Phallon Tullis-Joyce, who produced a tidy double save to keep the game 0-0 in the 48th minute.
The rest was all about Sheridan, who kept her team in the game with a spectacular save in the 77th minute to deny a goal-bound header. Alongside denying the aforementioned Rapinoe on multiple occasions, she has started 2023 as she left 2022: in fine form. However, It would be Tullis-Joyce who had the last laugh with a great spread save to close down Alex Morgan's shot in the 87th minute, before watching her side score a 95th minute winner.
The performances from both goalkeepers warranted a pair of clean sheets but alas that was not to be, proving that goalkeepers can really only do so much. See the highlights below.