Pat Lee Nichols returns with the Fifteenth instalment of The Goalkeeper's Chronicle…On Top Of The World
And breathe…the pinnacle of football has come and gone. On the way to it, stars have cemented their place in the footballing pantheon, beautifully intertwined with inspiring underdog stories flourishing before our eyes. Think Japan. Think Saudi Arabia. Think Croatia. Think Morocco.
There was an argument to be made that this was the greatest modern football tournament for many generations, even before a ball was kicked at the Lusail Iconic Stadium on Sunday afternoon. The two goalkeepers burdened with the task of defending the nets were Hugo Lloris, one of the great goalkeepers of the past decade and defending champion of the world, and the other? Emiliano Martínez.
The story of Emiliano Martínez is one of self-belief, relentless passion for the game, and adoration for his beloved Argentina. He recalls a difficult childhood in which his parents struggled to financially support him and his brother, but looks back with great fondness when he recalls playing football with his brother Alejandro.
However, an opportunity to take himself and his family away from this struggle presented itself in the form of CA Independiente. His first shot at making it. He did not pass up his chance, producing formidable performances for his youth teams, earning a call up to the Argentina Under 17s.
It was there that his life changed forever: he had caught a scout's eye. The Premier League came calling.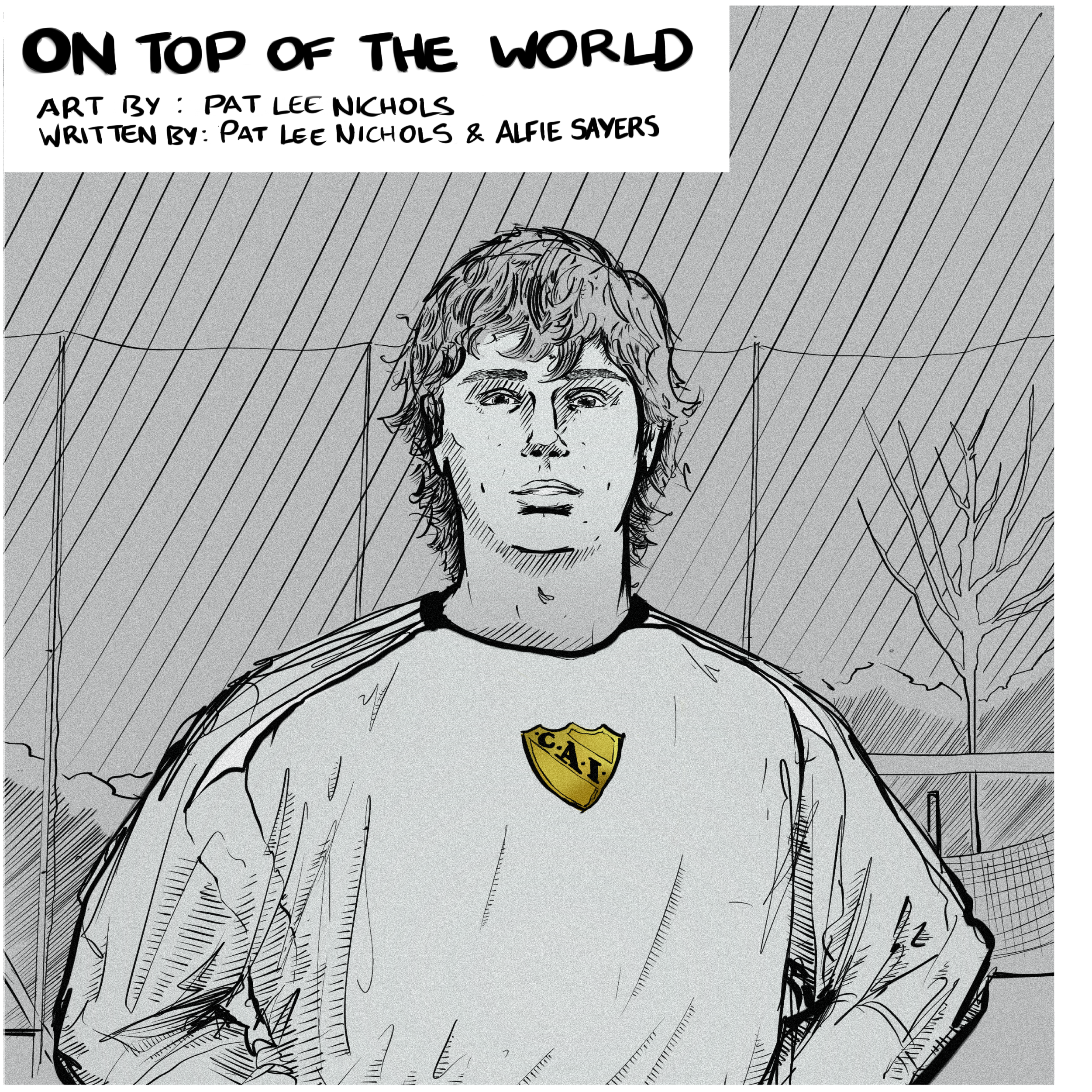 A fairly hefty sum of 1.1 million pounds was needed from Arsenal to bring the budding Argentine to London Colney. He arrived knowing little to no English and over 7,000 miles from his family. The 17 year old would struggle in the infancy of his career in England, and little match time came across his early to mid 20s. A flurry of loan spells followed, and a career that had showed so much promise was starting to stagnate. 'Martininho', as he is affectionately known, was at a crossroads. He needed a team to take a chance on him and nourish the talent that had become somewhat dormant.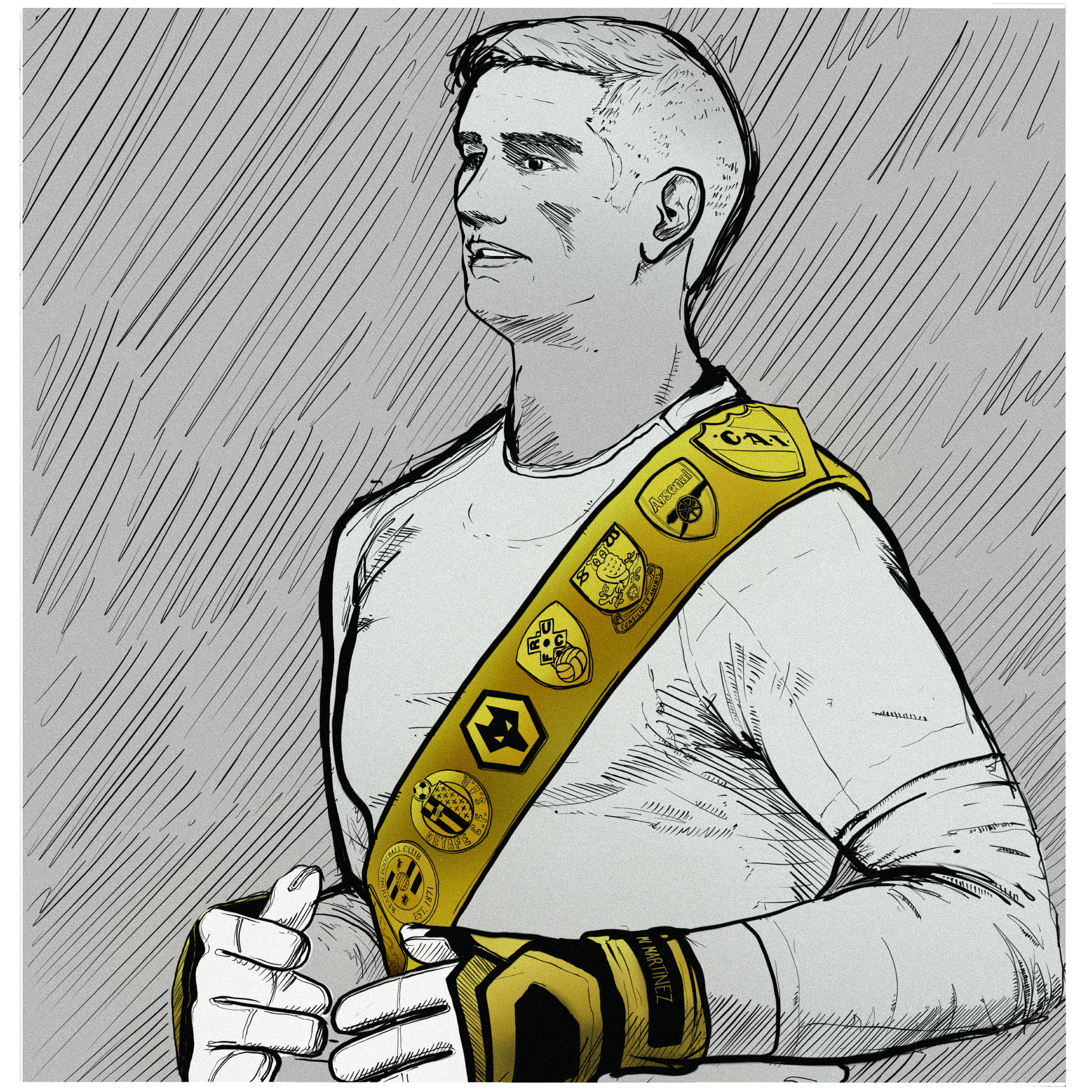 The call would come in the summer of 2020. Amidst the uncertainty of Covid, one thing that was assured was Emi Martínez had finally found a football club that believed in him as much as he did. Aston Villa, then coached by Dean Smith, took advantage of Arsenal's goalkeeping uncertainty as Bernd Leno returned from injury, poaching Martínez after a breakthrough at the tail end of the previous season.
In his first full season of top flight professional football, Martínez would perhaps exceed even his own expectations and the now £20 million transfer fee hanging over his performances. He would go on to equal a club record 15 clean sheets in one season, tying with Brad Friedel.
The timing of this up-turn was pivotal for Emi's Argentina career, which had yet to really start at the age of 29, having only been an unused sub on his sparse number of call ups. He would make his debut on the dawn of Copa America and would go on to play to a world-class level throughout a tournament Argentina would win and Martinez would receive the Golden Glove award for his efforts.
It was a sign of things to come. Argentina entered the World Cup in inspired form, unbeaten in over two years.
Many considered them favourites to lift it all, but after a first game defeat to Saudi Arabia everything was suddenly shrouded in doubt. Alas, they would not be kept down for long. Wins against Mexico and Poland would see them through the group. Martínez grew into the tournament, producing a big performance against Australia and saving two penalties in a tense battle with the Netherlands in the Quarter-Finals. A quiet game in the semi finals followed as his side comfortably dispatched Croatia. Emi was one game away from writing his name into footballing history.
On the biggest stages the best players produce in the big moments. The final was an all-time classic in which goalkeepers had been busy; a 3-3 goal fest well into extra-time. However, that same little boy from Mar Del Plata, who fought his way through the loan system had one more page to write in his story. A chance as good as any in the entire game fell to the young Frenchman Kolo Muani, who looked destined to be the hero in the dying moments of the game.
The world would stop as he struck the ball but a perfectly executed spread technique from Emi would deny him. All the hours of practice with his brother, at Independiente, at London Colney, at the array of football league clubs, and at Aston Villa, honed into one moment of excellence. A hero was born.
La Albiceleste would go on to win the shoot-out and Emi would deny Kinglsey Coman on the way to victory. He would be recognised for his efforts, attaining his second international golden glove award, an accolade matched by few players. A questionable gesture with the trophy along with some poor sportsmanship means not everyone is necessarily a fan of Emi, but that won't take away his World Cup medal.
Felicidades, Emiliano Martínez.