Pat Lee Nichols returns with the fourteenth instalment of The Goalkeeper's Chronicle…and then, there were four…
This particular World Cup just continues to deliver. An exhilarating four football matches were played over the course of Friday and Saturday, emphasising the intricacies and emotions beheld in the Quarter-Final stage in Qatar. Heartbreak. Jubilation. Dreams ended with the sound of a whistle. The stories of some legends remain unwritten. This is why we love the game and why the World Cup remains the pinnacle of sports for millions of people.
The opening act of Croatia vs Brazil set the tone perfectly. One of the goalkeepers of the tournament to this point had been Dominik Livakovic and this would prove to be his most stern test yet. A free-flowing Brazil side that had delighted in the previous round, scoring four past South Korea came into the game as clear favourites.
However, as the game progressed it was clear that Brazil had met their match. On the several occasions they did break the Croatian line of defence, the quick-thinking of Livakovic quelled each chance as quickly as it came. Producing several sharp stops with both his legs and hands, leaving the Brazilians increasingly frustrated as the game ticked towards 90 minutes. A game destined to go the full 120 did just that. A second penalty shoot-out for Croatia at this World Cup, an outcome which definitely favoured them. A big save from Livakovic set the tone early on and Croatia would not look back as they prevailed 4-2 overall, setting up a tie with Lionel Messi & Co.
Goalkeeper xG data crunch: Livakovics' shot stopping was top class. He made 10 saves in the game including some big 1v1 stops and we find at Goalkeeper-xG that an average goalkeeper would be expected to make 8.63 saves from those shots. In summary, he saved Croatia over a goal and in a 1-1 draw, where he also saved a penalty in the shootout, that basically means he was the difference!
The penalty gods had not had enough joy for one day, as next up was Argentina vs Netherlands. A game that, on paper, was far harder to predict than its predecessor, Argentina had somewhat scraped through the previous round much in part to an exceptionally quick spread save from Emiliano Martínez. They would once again call upon the electric Aston Villa man to be their hero.
It was a game that delighted the neutral spectator for 120 minutes, owing to an equal mixture of great technical football whilst bordering on violence at times. It would come down to putting the ball in the net from 12 yards out - a task which the Netherlands felt confident about succeeding in. However, an inspired Martínez would save both the first and second penalties by Virgil Van Dijk Steven Berghuis respectively, leaving Netherlands with too steep a hill to climb.
The drama would end as Lautaro Martínez found the net, firing past Noppert. Martinez could not muster the energy to run with his teammates and collapsed to the floor, only to be approached by Lionel Messi and given his due thanks.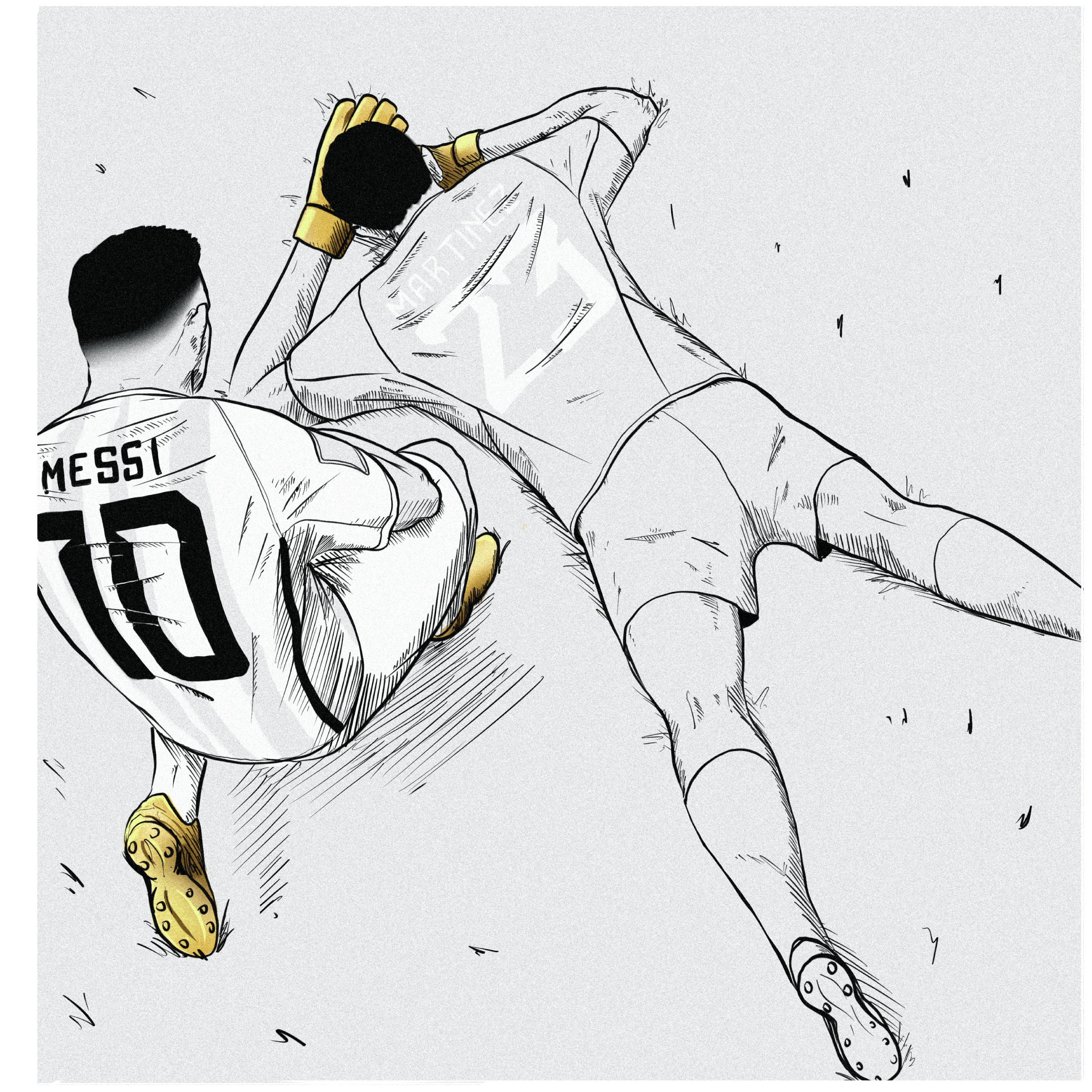 Goalkeeper xG data crunch: Martínez conceded the only two shots on target he faced, however he was top-draw in the shootout. Martínez saved 2/5 penalties (an average goalkeeper would have been expected to save 0.73 based on the placement and power). This now means Martínez's record for Argentina against penalties is six saves from 12 on target penalties giving him a huge 50% save rate. The average save rate is 18%, for reference. If either of the next two games go to penalties, Argentina should be in safe hands.
Onto Saturday, the anticipation around the Morocco vs Portugal tie was somewhat less present, with many expecting the formalities to align and Portugal to cruise through to the last four. Quite the opposite ensued, as a stubborn yet commendable display led Morocco to a 1-0 victory over the forlorn Portugal, leaving several stars in tears including Cristiano Ronaldo.
The pivotal piece in Morocco's success has been goalkeeper Yassine Bounou. He has captured the hearts of not just a nation but a continent with his consistent performances, often providing the extra bit of quality to keep Morocco alive against superior opposition (Belgium, Spain, and Portugal). In this case, big late saves against Joao Felix and Ronaldo proved to be enough to get over the line and officially crown Morocco as every neutral's second team! Bounou was humble in his receipt of any adulation as he passed the Man of the Match award to the goalscorer Youssef En-Nesyri.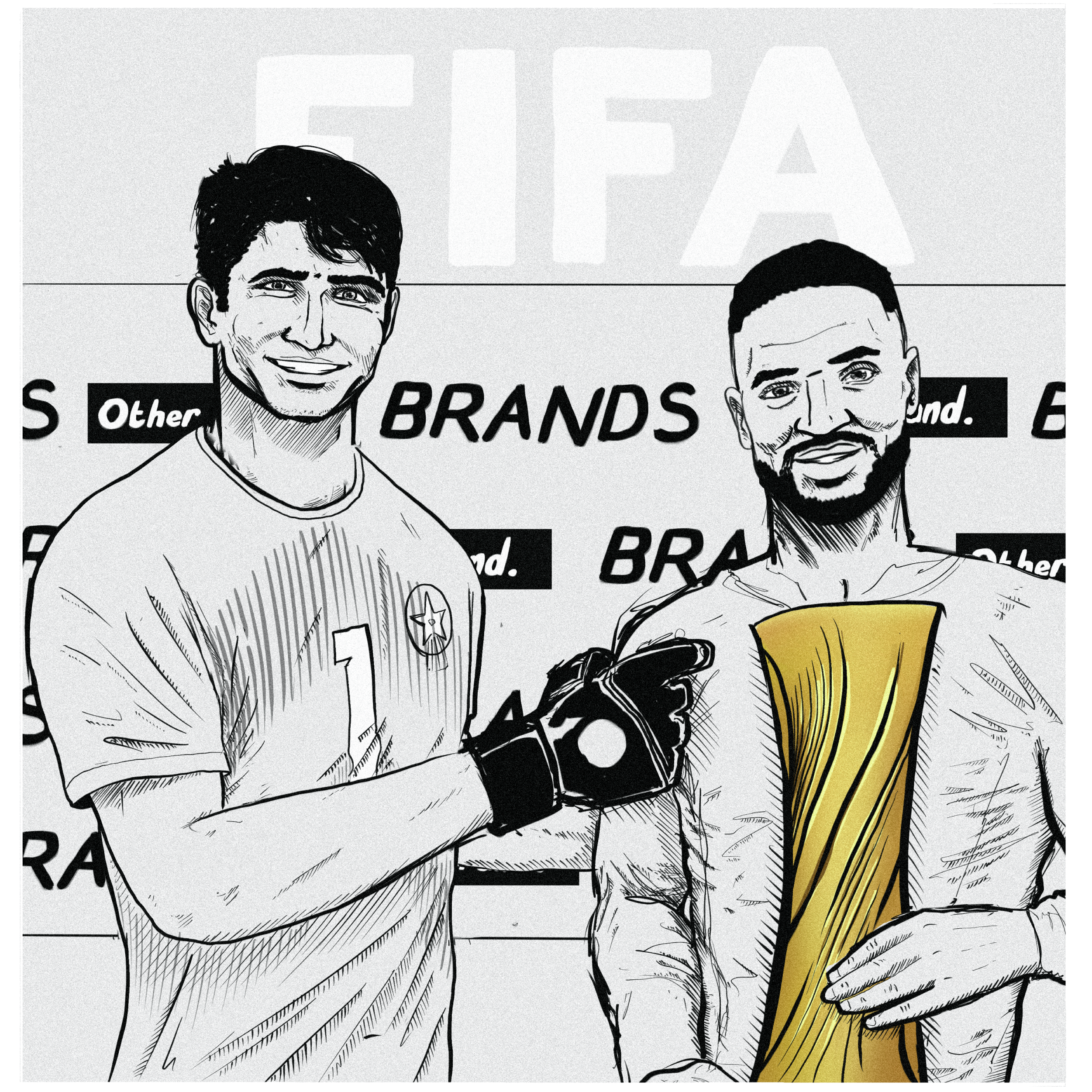 Goalkeeper xG data crunch: Morocco's defence has been formidable. Bounou has not yet conceded a goal after a shot by the opposition, and not only that, he has only faced five shots on target all tournament! That does not mean that Morocco's terrific defensive numbers are not in part down to the man between the sticks. Goalkeeper-xG we find an average goalkeeper would be expected to have conceded 1.66 goals given the five shots on target Bounou has faced. His performances in this tournament have shown just how vital a good goalkeeper is to a successful team as well as how far a good goalkeeper can help a team progress through a tournament.
The final game provided the highest quality of football. An England side carrying the hopes of a nation versus the current world champions in France, on a charge to defend their title. The goalkeeping on display throughout was littered with quality moments, although some media personalities have questioned Jordan Pickford for the 1st goal despite Goalkeeper-xG finding that this shot is only expected to be saved 25% of the time!
The game would end 2-1 to France, in many parts due to some really solid goalkeeping from Hugo Lloris. Les Bleus marched on, with Morocco in their way between back-to-back World Cup final appearances.
And then, there were four.
And now, there are three.