Who is Francis Uzoho? This is the story of the goalkeeper who made headlines against Manchester United last week…
Serendipity. It's one of those unexplainable things that makes life so enjoyable in those moments it exists. Where things fall into place in such a way that only fate and luck that can even begin to make sense of it. Football can often present those moments; it's what makes it great.
Francis Uzoho's career has been characterised by these sorts of moments. On the 13th October 2022, he played the game of his life against Manchester United. If it were not for a late strike from Scott McTominay, the Nigerian international would have been put in the pantheon of the great opposition goalkeeper performances at Old Trafford. Before that last minute winner, Uzoho had made 11 huge saves.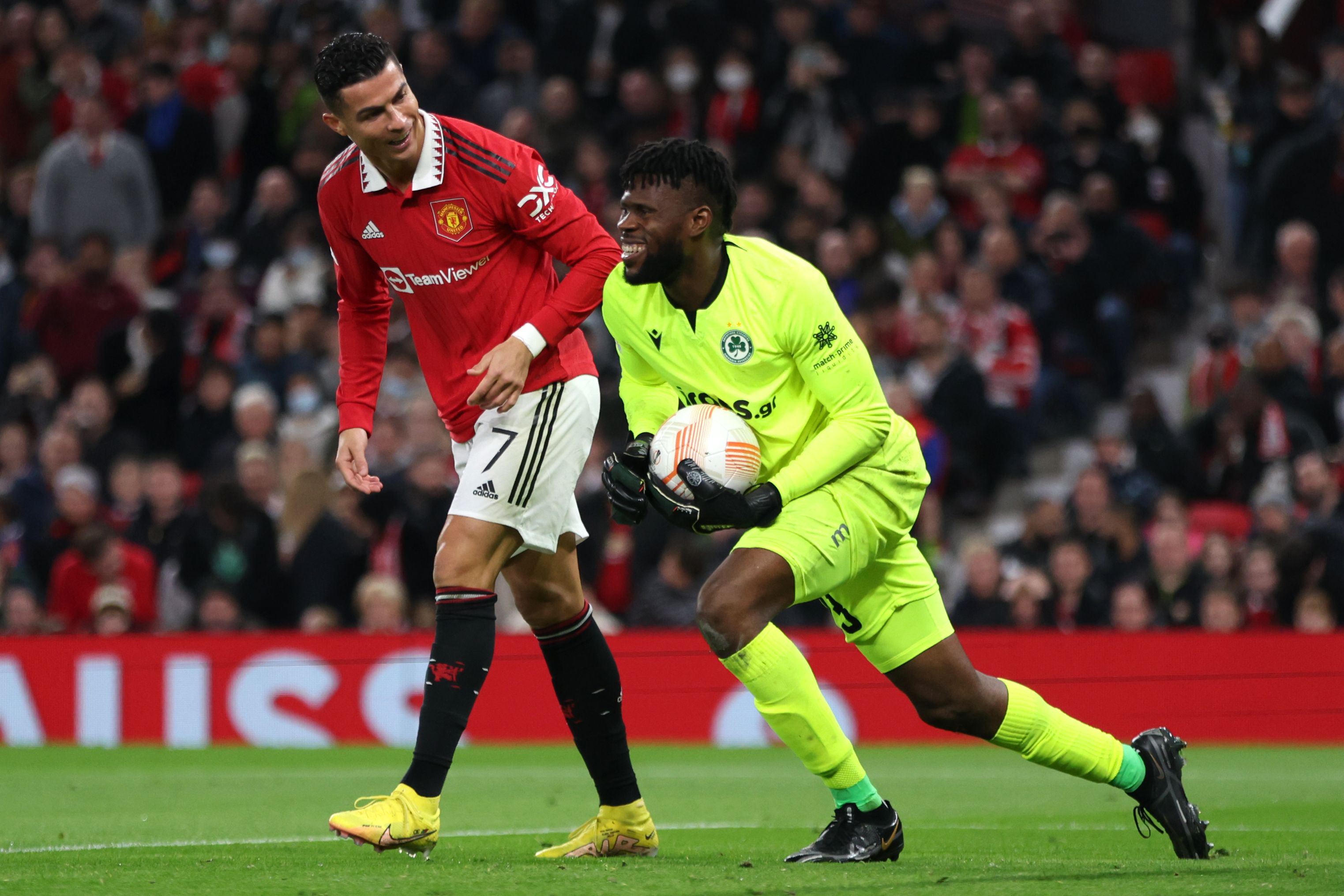 The pick of the bunch was a stunning stop from Casemiro, that he pushed onto the bar with his top hand in unorthodox fashion. His performance against United was legendary, but how did Francis Uzoho get there?
*
Born in Nwagele, in Imo State, Nigeria, Uzoho's journey in football started as many do. He wanted to be a striker but played on the wing in his formative years. Even for his age, he was quite tall and this limited the offensive effectiveness he was able to bring to his side. While in Owerri, the capital of Imo State, his coach convinced him to give goalkeeping a try at the age of 12. Within two years, he would join the Aspire Academy, a reputable education and football programme for the continent's most promising stars. It forced a move away from Nigeria - to Senegal, where the academy is located - but lead directly to a giant leap up the footballing ladder. Uzoho would taste international victory as he was part of the squad that would secure Nigeria its fourth title at the U17 World Cup in 2013.
The fact he was able to make it to the tournament at 14 years old is a credit to the relatively meteoric rise he had in the two years since starting his goalkeeping journey. He was still eligible to be the goalkeeper at the next edition of the tournament (2017 U17 World Cup), such was his young age.
It took another two years before he would get that move that the Aspire Academy has a certified pipeline for – to Deportivo de La Coruna's Juvenil side. Once he was eligible to sign a professional contract, he moved immediately into the senior set up in the January of 2017. This signature came with promotion into the reserve team, where he would go on to play 26 games in the third division of Spanish football.
Then that serendipity came. The Deportivo first team was going through a goalkeeping crisis, but not one that would have forced then-manager Pepe Mel's hand into playing Uzoho. No, his decision came out of choice, with Costel Pantilimon - formerly of Man City and Sunderland - left on the bench, with Uzoho starting against Eibar in a 0-0 draw, October 2017. Mel said that despite Uzoho's lack of Spanish linguistic ability, "he had to act according to the things he sees in training". But, it would only be one of the two appearances he would make at Deportivo in the three years he was contracted to the club. The other was against Girona, in a 2-1 loss before the Deportivo goalkeeping crisis sorted itself out and the Nigerian goalkeeper found himself back with the RC Deportivo Fabril.
Uzoho's full senior international debut came in 2017, in a friendly win against Argentina just after his 19th birthday. Then-manager Gernot Rohr had grown tired of the indecisiveness and inconsistency of former number one Daniel Akpeyi so bet on Uzoho, and it paid off as Uzoho boarded the plane to Russia in 2018 as the Super Eagles' starting goalkeeper at the World Cup.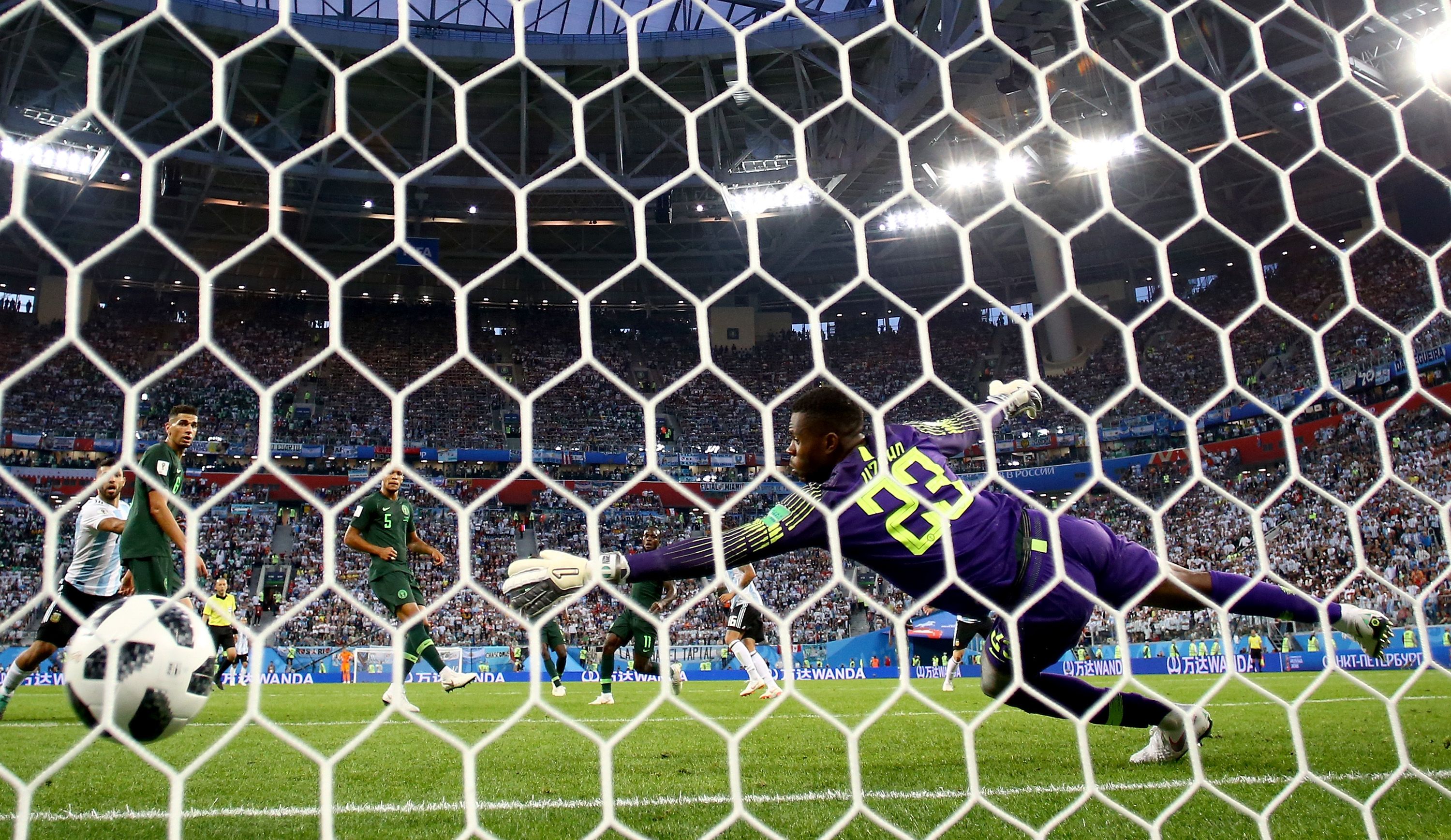 Despite having only made around 40 professional appearances, Uzoho's snapshots of form in Spain helped him to the Nigerian number one shirt. Uzoho's nation were knocked out after one win and two defeats in the group stage, but Uzoho had tested himself against the world's best in Argentina's Lionel Messi, - in which match the Super Eagles' goalkeeper had taken a knee to the head after a brave save from Gonzalo Higuain - Croatia's Luka Modric and Ivan Perisic, and more.
Uzoho kept the goal in all three games, including that heartbreaking game vs Argentina where one of the goals of tournament came from Messi. Marcos Rojo struck late to ensure the Argentines went through instead of the Super Eagles. In an interview with ACL Sports, Uzoho spoke about the disappointment he felt as the final whistle blew, having to hold back the tears until he was clear of all the cameras to fully express his despair at having qualification from the group stage snatched away from him.
On his return to domestic football, Uzoho's game time was hampered by injuries and scandal. A loan move to Elche ended with only seven appearances under his belt, and a subsequent loan to Anorthosis Famagusta went downhill quickly. After an early match against Appollon Limassol - which Anorthosis won 1-0 - Limassol questioned irregularities in the health certificate that Uzoho needed to play. The subsequent investigation by the Cypriot FA found the club to be at fault, and theywere subjected to a 9 point penalty. Uzoho was also fined and banned. Despite overturning this with an appeal, he would only play a further 2 games.
Another Cyprian move would follow, this time trying his luck on loan at Omonia - the club he would end up permanently. Uzoho only played a small number of games before being beset with one of the worst things a footballer could hope for – a rupture to the ACL, with damage to external meniscus - in a game against Brazil for Nigeria. There were concerns that the injury could have been even worse.
But, something about Uzoho had clearly made a good impression in the league as APOEL, the most successful Cypriot team, went to buy him from Deportivo permanently on a three year contract in July 2020. He would go on to play the most top flight games in his career to date, ending the season with 24 games under his belt - 18 in the league. He was released in the summer of 2021, however, and would join Omonia. As they say, the rest is history.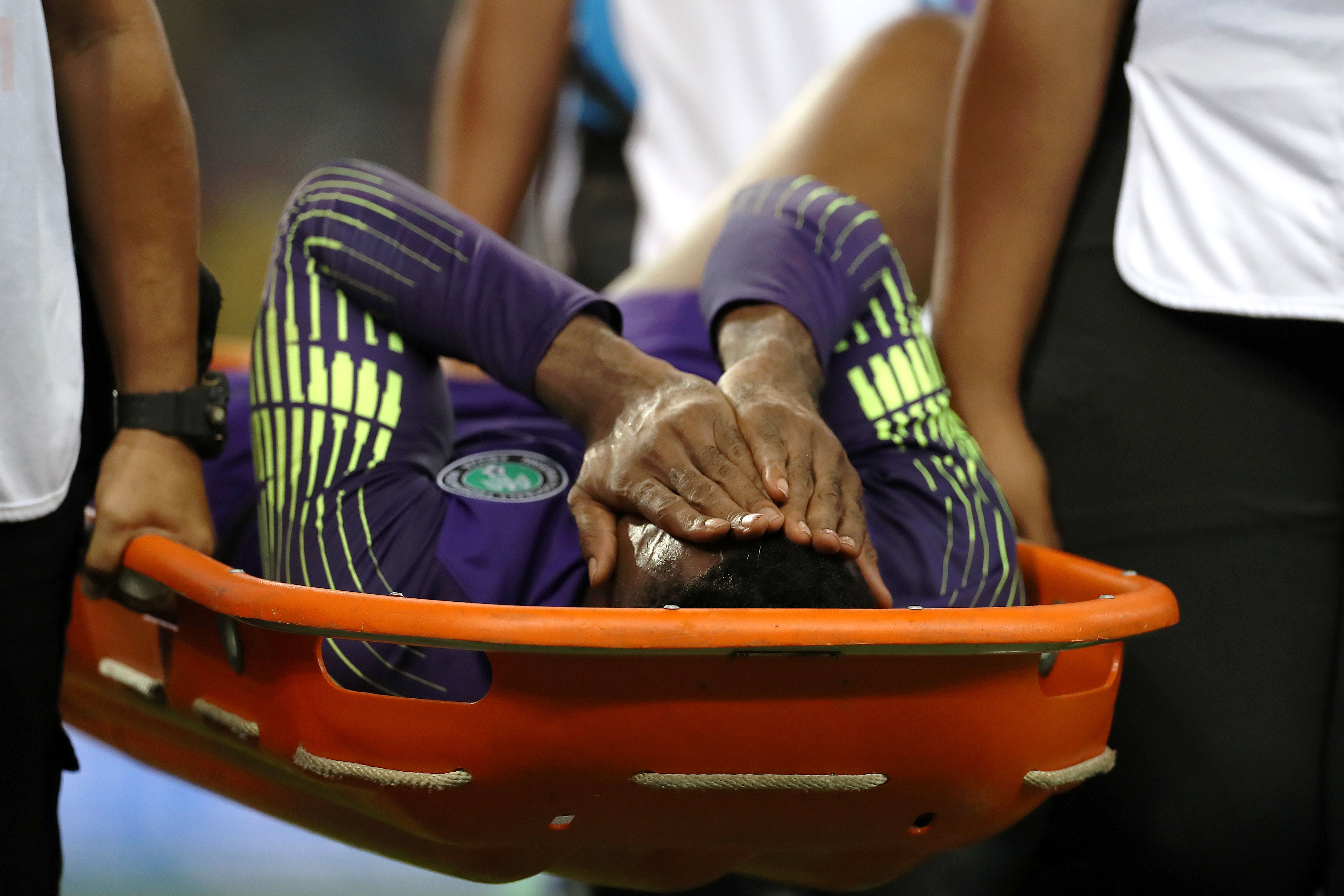 In his progression through the ranks, Uzoho has been praised for his unspectacular approach to goalkeeping. Being a consistent, sturdy figure behind your defence is something that transmits serenity throughout the defence and then the team. The efficacy and solidity of goalkeeping is what Uzoho prides himself on and it shows in his play. He spoke on how playing as a striker at a young age helped with his ball playing ability in his goalkeeping, which he considers his strength. Whilst not comparable to the elites of today, he is tidy enough on the ball for a goalkeeper at his level.
Players can often have false sense of perception of their standing but looking at Uzoho, he is one that acknowledges the weaknesses in his game. One of those things is a self-professed tendency to go too early when facing long shots, which - despite rectifying this with a brilliant top left hand save - was seen in the save from Casemiro's effort against Manchester United.
He commented on the fact that David De Gea, his idol, does so in 1v1s, but he does it 'at an inappropriate distance'. It was something he professed to have learnt from his years of playing handball and wants to cut out of his game.
Uzoho's career has definitely not followed an unchallenged upward trajectory. He's made his fair share of high profile errors, as any growing goalkeeper does. In the Jollof Derby against Ghana, Uzoho made a costly mistake that allowed the Black Stars to qualify for the Qatar World Cup in place of the Nigerians. Of course, in this social media era, he was met with extreme abuse online, with Vincent Enyeama having to come out to defend and support his younger teammate.
But this is where the serendipity comes in. After all the hardship Uzoho has suffered, Uzoho finally got another chance at a lucky break. In fact, he wasn't even supposed to play against Manchester United last week. He is a Red Devils supporter and would have been on the bench until Fabinho, the first choice, picked up an injury. After his mistake in March against Ghana on the international stage, he might have been concerned about not being first choice for Nigeria anymore, but second choice Maduka Okoye has been benched for Watford thus far and Akpeyi is without a club after being released from his Maltese club last season.
Luck has both given and taken away from Francis Uzoho when it comes to his career progression, but this recent good luck he has gotten is hopefully the kickstart he needs to gain some momentum. Since Enyeama's retirement, the goalkeeping spot for Nigeria has been up in the air and it is the best time for him to solidify it as his own. His performance against Manchester United game would have captured the imagination of lots of young goalkeeping talent across Africa, and his post-match interview - most definitely - would have brought tears to eyes back home.