'Once you are a goalkeeper, and claim that first ball, it stays with you always…you stay with us all'.
A goalkeeper is many things in the beautiful game of football, at every level of it.
We can be both heroes and villains. Often both. Rarely neither. To be a goalkeeper is polarising - for better or for worse - but a polarising entity that football simply couldn't live without. It is precisely this notion of ultimate reliance, but at the same time, inevitable misunderstanding from fans, players and pundits alike that make the position of the goalkeeper so unique.
Goalkeepers form a footballing paradox.
In January of 2022, Manchester City manager Pep Guardiola described the goalkeeper as 'the most important position on the pitch'. Guardiola, himself something of a modern-goalkeeping revolutionary, echoes a sentiment that some wholeheartedly agree with, and others feel is up for debate.
Guardiola went on to describe the goalkeeper as a 'fundamental' part of the team. The Spaniard's choice of vocabulary perhaps couldn't have been more precise, given that the actions of the goalkeeper - in defence, attack, in possession, and out of it - influence each and every player. We see the entire game, watching from afar but never disconnected.
The principle of the 'goalkeeper' has existed in different parts of football's lineage since the times of the Ancient Romans and Ancient Greeks, and ever since has played a fundamental role in a variety of ways, but one prevails: the prevention of victory for another. Over the course of its development, goalkeeping has been interpreted in another legitimate, if not perhaps disparaging, way: that we are, in essence, anti-footballers.
Arguably, many goalkeepers would relish this fact. We ultimately set out to prevent the very thing that football fans want to see: goals. As one member of the goalkeeping community succinctly put, we get a thrill from 'destroying strikers' dreams'.
But ultimately, however goalkeepers are viewed, Guardiola is right. The goalkeeper is perhaps the most important player in football, because although our main aim is to stop goals, we are also the very same reason why goals have meaning. Why victories mean something. Because, without the goalkeeper, nobody has been 'beaten', and therefore nobody has convincingly won.
That's why, simultaneously, the goalkeeper is the hero and the villain.
The antagonist they can't help but love.
*
'The only thing that comes before goalkeeping for me is my family. It's been that way for 59 years now and will remain so, until I die. It is everything. You stand between success and failure for your team and put your body on the line to win that ball or keep it out of the net. There is no greater thrill', says one member of the goalkeeping community on Facebook.
The question that was being answered was 'what does being a goalkeeper mean to you?'. The answers were diverse, but one common theme prevailed. Whereas those who have played football were 'footballers', playing in one main position during their career, goalkeepers were 'goalkeepers'. It's something that means more than a position on the pitch. To be a goalkeeper is an identity, and it's lifelong.
After all, in what other arena of life is an absent-minded coffee spill elevated to something of a character fault, related back to a junior sports position? Anybody who has stood between the sticks and has also suffered the drastic misfortune of dropping a pen in the office will be well-versed in reacting to the inevitable comment that's to come from an eager colleague: "you're meant to be a goalkeeper".
You can tell they've been waiting to use that line. Who doesn't secretly love it? And that's the beautiful thing about the motif of the 'union' - it's true and it's real. Everyone who has played in goal can probably relate to that solitary experience. Chuck in the biggest bag in the entire team, and a powerful urge to play up front in every five-a-side fixture you've found yourself involved in, and the collective image of the goalkeeper is true of its maverick reality.
You see, membership to the goalkeepers' union doesn't expire, even if life takes us in different directions. Every reference to the hallowed turf of the penalty area brings back sweet-smelling (although not of damp goalkeeper gloves) memories. Some say your past sticks with you, but for a goalkeeper - at whatever level or age you donned the gloves - the identity of the goalkeeper is invisibly branded upon you.
But to be a goalkeeper is also to undertake a very skilled profession. For those who have forged a career out of the position, it's a life-shaping experience. Goalkeeping is a school of hard knocks; you're forced to grow up quickly, especially psychologically.
"I think, first and foremost, being a goalkeeper teaches you a lot of life lessons that you might not even realise at the time", explains the ex-Watford and Brentford goalkeeper Richard Lee, who also hosts The Goalkeepers' Union podcast.
"With punditry being what it is, and still very little understanding of goalkeeping as a position, you need to have an incredibly resilient mindset. It teaches you a lot of skills that you have to use post-career in order to almost understand yourself emotionally. When you're constantly being criticised, questioned, and doubted, which you will be as a goalkeeper, you've got to adopt a unique approach", he continues.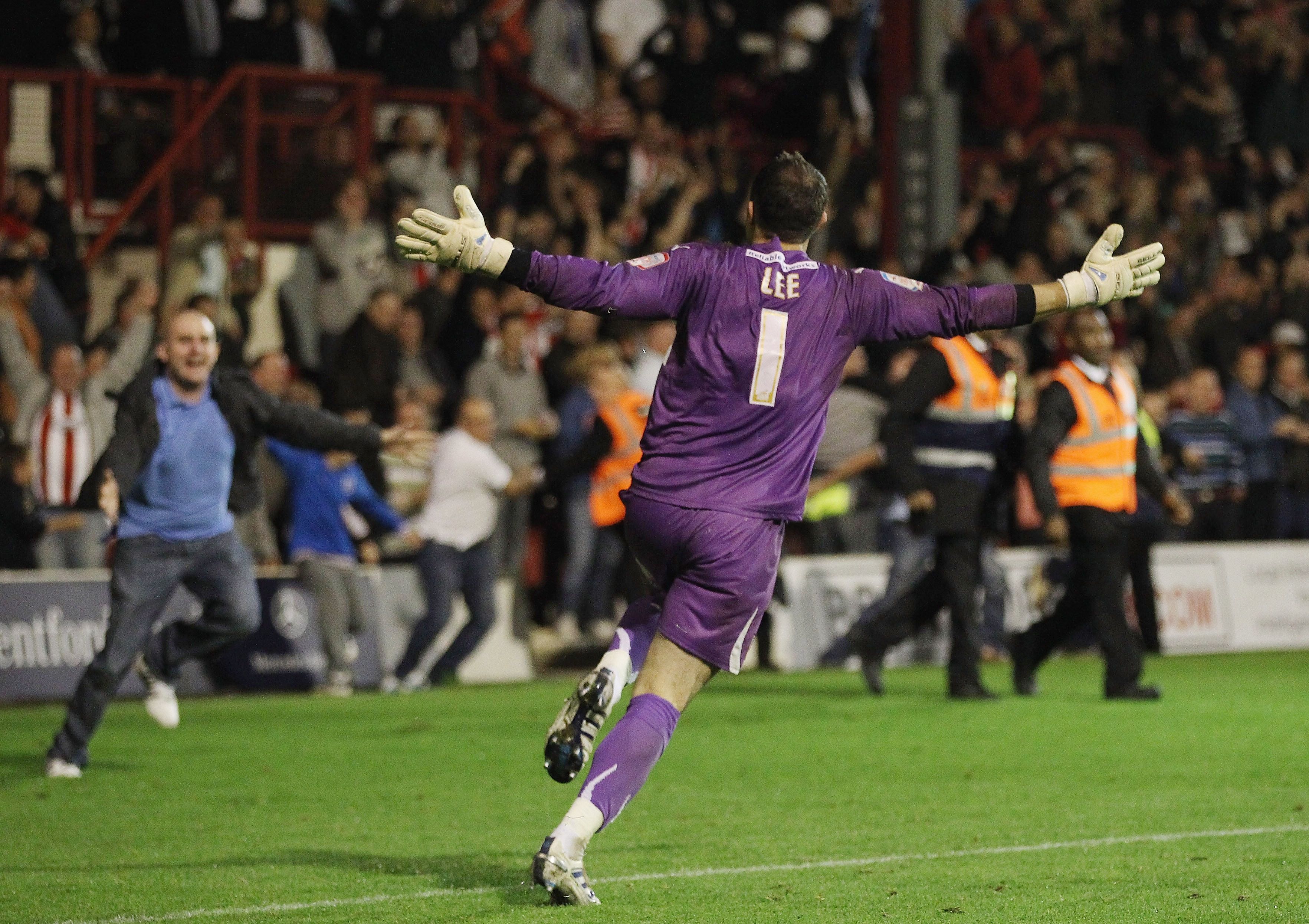 Now involved in football both through the media and as an agent, Lee has seen many different sides of goalkeeping and goalkeepers. In a career full of fantastic highs, as well as some hard-hitting lows, the 39-year-old's rather profound outlook on a life in goalkeeping is reflective in tone but ultimately practical: "probably the biggest thing goalkeeping has given me is an awareness of how to be as resilient as you possibly can be".
Resilience, unsurprisingly, is a topic that came up extensively in conversation with another ex-goalkeeper (are you ever really an 'ex-goalkeeper', though?).
"It is a very important - and very stressful - position. If you're going to be a successful team, you need to have a very good goalkeeper. Until you play professional competitive football, you don't realise how much mistakes can matter", says ex-Liverpool and Wigan Athletic (amongst others) shot-stopper Chris Kirkland.
"Nowadays, you have to mentally be so strong. I wasn't on social media when I played, but it can be a very poisonous place. If you are going to open yourself up to that, you're going to get stick and you have to be able to deal with that.
Kirkland has remained active in goalkeeping in retirement, working tirelessly to increase awareness surrounding mental health. Fully aware of the trials and tribulations of goalkeeping and the toll it can take mentally, his own views of the concept of the goalkeepers' union epitomised the unique humanity of goalkeeping in a sport that can often be unforgiving for those who may falter.
"It's huge. It's not a made up thing. I've had messages when I used to play, and I message goalkeepers now to support each other. I got that support when I played, and I want to pass it on. For me, it will never ever change".
*
As both Richard Lee and Chris Kirkland make clear, being a goalkeeper is a vice for learning. In this sense, the idea of the goalkeepers' union is almost paternal. No matter what level a goalkeeper you are, or indeed how old, a symbolic connection exists between shot-stoppers far and wind. Some will argue that they are 'born goalkeepers'. After all, defying gravity (and not just metaphorically) is a trait human beings don't tend to acclimatise to. In this sense, goalkeeping almost becomes genetic.
"I've always enjoyed watching Pat play, even if it's with a knot in my stomach", says Paul Warrington, speaking about his 16-year-old son, Pat. "Although I very rarely play at all these days, when I was a kid playing football, I only ever wanted to be a goalkeeper. Scoring goals didn't interest me. Keeping the ball out did".
It hasn't taken long to revisit the idea of the goalkeeper being the antagonist. There's a certain vitality in being there to deny the very thing that people want to see at a football match: goals. Naturally, this isn't doesn't always rub fans up the right way. As far as learning experiences go, this was something new for Pat, who plays at a high level of grassroots football in age groups senior to his own.
"He's had to be very outgoing and show confidence. Obviously during the games he needed to be vocal and commanding but it's not something you can just turn on. Without knowing it, he's been developing his social skills from under 8's onwards. One Under 18s match was a real eye opener. He was getting abuse from home fans gathered behind the goal. There were 10 or 15 of them, and for 90 minutes he had to put up with them, slating everything he did.
"As his Dad, I just wanted to put an arm around his shoulder".
It's probably fair to assume that we speak for most goalkeepers in saying that there's a certain smugness in taking the behind-the-net jeers on the chest, before pulling off a mesmerising save and hearing them become slightly less opinionated and a lot more quiet.
When it goes the other way, you know you'll have the last laugh next time.
"It's difficult. I don't think just anybody can be a keeper, mainly because of the pressure you can be under, compared to the rest of the team", adds Pat. "Regardless of what team you have in front of you and how well (or not) they're playing, you can still have an impact on what's happening and affect the end result.
"I think being a goalkeeper has made me be more outgoing away from football. It really is unique", he continues.
Learning and development has been a key part of Paul and Pat's father/son relationship within goalkeeping. As Pat donned the gloves as little more than a nine-year-old, Paul decided the time was nigh to gain his coaching badges and avoid the fate of his son spending his developmental goalkeeping years without a specialist coach. Like his old man, Pat himself has already dabbled in coaching, but as he puts succinctly: "I still prefer playing".
In the Warrington family, goalkeeping is generational.
*
The pitches at Norton Playing Fields in Sheffield, where Pat plays his home matches, are by no means of a bad standard for grassroots football, but the crowds seldom reach beyond parents and friends.
About an hour and a half south-west sits West Bromwich Albion's 26,000 seater stadium: The Hawthorns. The not long gone incumbent of its goalposts was a certain Sam Johnstone, wearing the Baggies' number one shirt off a stellar debut Premier League season with a few England caps thrown in for good measure.
Chris Kirkland earlier alluded to the 'trial-by-fire' nature of goalkeeping, and at the top the margins are fine between success and failure. The 2021/2022 season tested Johnstone, with periods out of the starting eleven and constant transfer rumours swirling after his excellent top flight run in 2020/21. Johnstone left the Baggies on a free transfer at the culmination of the campaign.
Yet, for the 28-year-old, this is simply part and parcel of the game he loves. Of a position that he's loved for 20 years.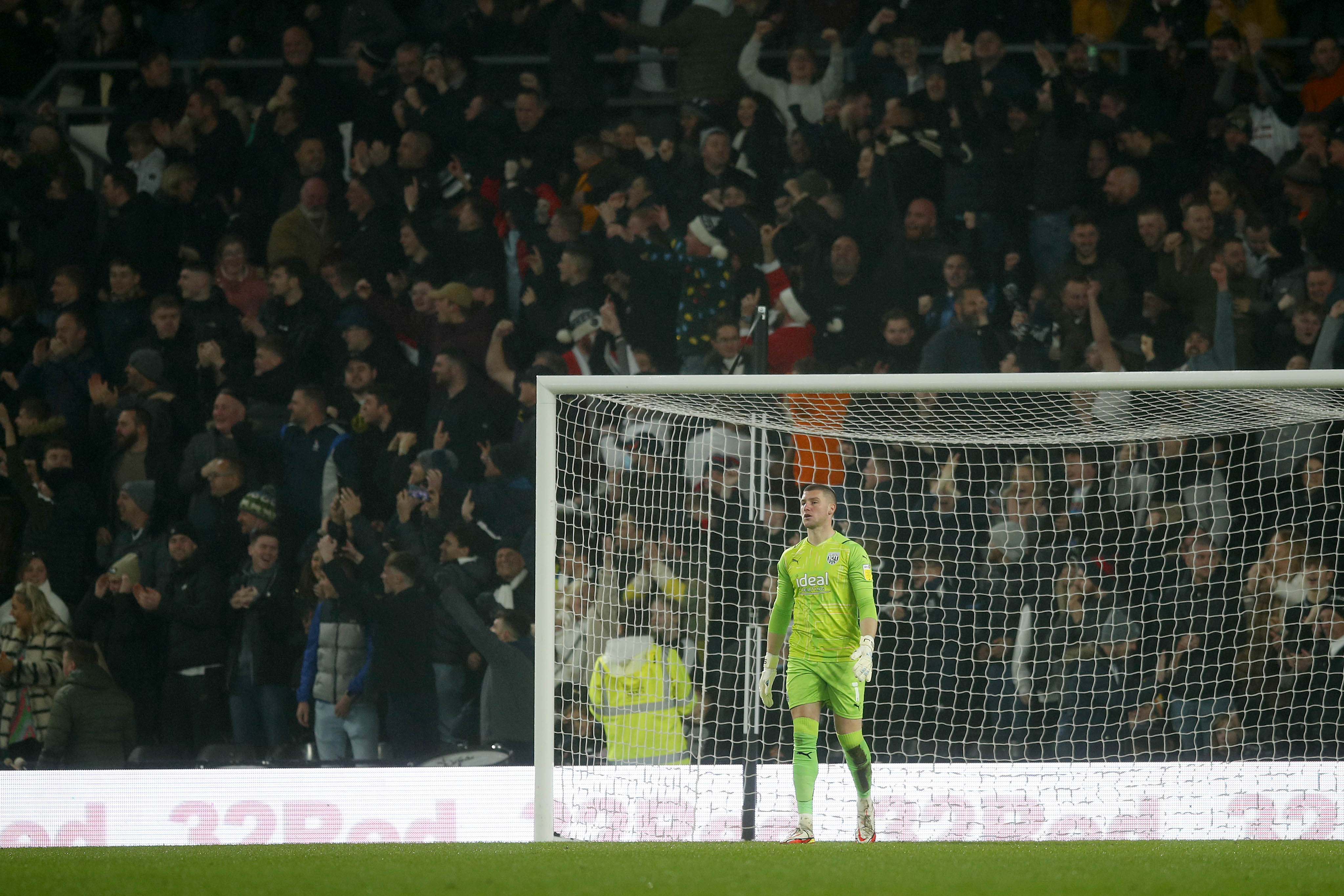 "I know it sounds a bit mad, but it's my life. I don't know any different", Johnstone remarks to Goalkeeper.com.
"Of course, I love being a goalkeeper and I'm grateful to be lucky enough to be able to do it every single day at a high level. I still enjoy it after all these years".
"It's a high-pressure position", he continues. "Over the years, you have to learn to cope with that. You become used to kind of blocking things out on the pitch. Then, when you come off the pitch, you become yourself again. Personally, I'm not as loud off the pitch".
"It's funny to think that you can play in front of 50,000, 60,000, 70,000 people and deal with the pressure and noise that comes with that. But then when I leave the pitch…well, I'm not someone that would like to do a speech or initiation songs!".
"And then, the final whistle goes, and you refocus. I go home to my family, and I'm a different person".
The goalkeeper's psyche is unique. Yet, behind every presence in the penalty area is a human being. A skilled human being - resilient to an extreme - living the dream, on and off the pitch. But, as Johnstone is keen to stress, family is also an indisputably important part of his life.
Being a member of the goalkeepers' union, the concept of the family transcends the work/life boundary. To be a goalkeeper is to be in it together.
*
"It's something that I always enjoyed as a kid, being a goalkeeper, which is supposed to be unusual when you play football. You're within a team, but you are also quite isolated. It's quite a tough position to play, but it can be hugely rewarding", Birmingham City Women's goalkeeper, Emily Ramsey, tells Goalkeeper.com.
Ramsey, 21, is on loan at the Blues from Manchester United. United reformed their women's football structure in 2018, with Ramsey one of several players who made the move to the new-look Red Devils. Alongside ex-England international Siobhan Chamberlain, she moved from Merseyside to Manchester, making the move from Liverpool that year.
Her route into goalkeeping is arguably uncommon. Some do fall in love with the position from the beginning - how or why, she acknowledged, was unknown at the time. Others, however, find themselves in goal, literally and figuratively. "Hugely rewarding" indeed, Ramsey's sentiment adds another adjective to the list of ways to describe football's most misunderstood position.
"Obviously, you work in really small groups every day in training so you have quite close bonds and connections with those that you train with you working with. In games, however, I enjoy the challenge of facing and being able to defy another team. It's a 'they're not going to be able to score past me' mentality. It's mentally challenging to be a goalkeeper, but I enjoy that", she continues.
If goalkeeping itself is misunderstood, women's goalkeeping, arguably, is almost stigmatised. In February 2020, ex-England boss Fabio Capello made the headlines for opining that the goals in women's football should be made smaller. Capello had compared the matter to the smaller nets used in volleyball and basketball.
Chelsea Women's manager Emma Hayes had also referenced the size of goals in the female game a year earlier; Capello's comments were rebuked by Ramsey's ex-teammate Chamberlain.
But, for Ramsey, this theory doesn't stand up - and not just on the basis of principle.
"Well, no, the goals shouldn't be smaller, because that's a game of football. There are definitely differences between female goalkeepers and male goalkeepers, but it's a different challenge. With women, you get different body types and therefore different kinds of goalkeepers. You can get shorter goalkeepers who are super powerful and can jump really high, or you can get somebody like me; a tall goalkeeper where I can use my physique on crosses or covering the goal", she explained.
"Remember, men hit the ball faster than women. So we have more reaction time to see the ball. I just think it comes with different challenges, and you tend to see women having to be a bit more technical rather than physical, in my opinion".
Whilst differences may exist in the technical and physical makeup of the women's game, it's undoubted that the same quirky passion for the game exists in women's and men's goalkeeping alike. And, after all, why wouldn't it? If it's there in youth, professionals, those retired and anybody else who's stood in the rain and the mud, loving every minute of it, why would it be any different?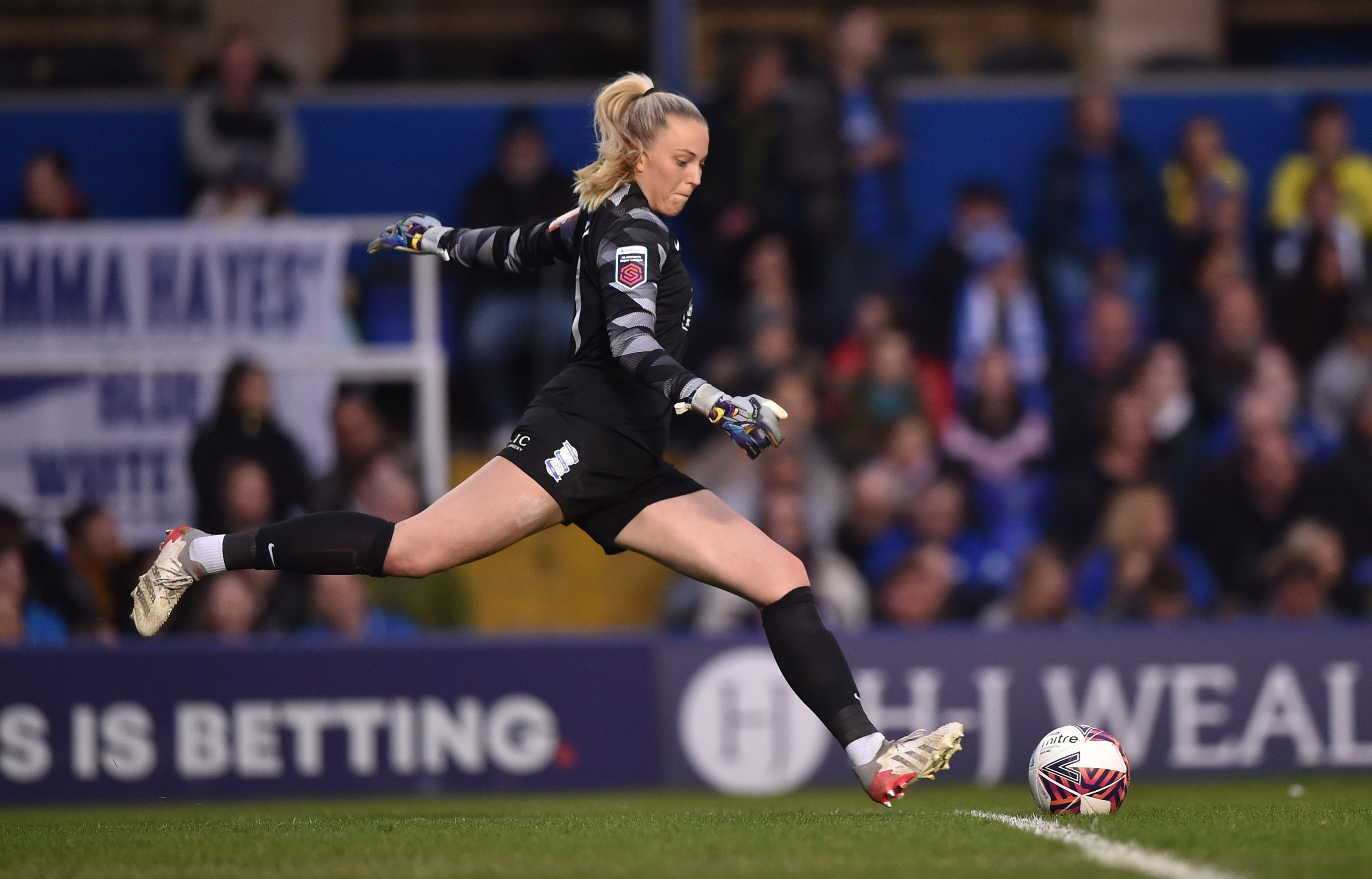 With a new, capable set of faces at the round table of goalkeepers, we all have even more opportunities to learn, adapt, and develop.
*
What does being a goalkeeper mean to you? That's the question we put to all who contributed to this article.
Pre-empting the blurb of Jonathan Wilson's 'The Outsider' - a definitive history of the goalkeeper - is a quote by author Vladimir Nabokov. Yes, the author of Lolita played in goal.
The troupe of the other, a theme common in literature, is encapsulated in Wilson's book via a range of quirky stories. It's well worth a read. Yet, it's that one quote from Nabokov that really hits home. It evokes the same feelings as the rush of smothering a ball at a striker's feet. Of the biting wind and rain hitting your face - alone, and muddy - but loving every minute. Of the thrill of saving a penalty, the champion's smile at the despairing taker, and the inevitability of conceding from the resulting corner.
Of the sweet smell of fresh gloves, and the slightly less sweet - but almost weirdly comforting - smell of the old ones. A poignancy.
The knowledge that being a goalkeeper has become part of your identity. It lives within you. To be a goalkeeper means something more.
'Aloof, solitary, impassive, the crack goalie is followed in the streets by entranced small boys. He vies with the matador and the flying aces, an object of thrilled adulation. He is the lone eagle, the man of mystery, the last defender'.