The 'old' comes into the 'new' between the sticks at Hampden on Saturday…
As is so often the case in a Scottish domestic cup campaign, Glasgow's two giants find themselves locking horns in this year's competition's showpiece event. The Viaplay Cup Final, otherwise known as the League Cup Final, represents an opportunity to win the first piece of silverware of the season – a major coup for whichever club prevails at Hampden this Sunday.
The significance of either Celtic or Rangers acquiring an 'early' trophy is accentuated by the duopolistic nature of the Scottish game. That is, if one wins, the other inevitably feels the pressure cranking up a notch. Of course, as you may expect, this dynamic has been subjected to the typical hyperbolized language of footballing clichés. However, one cannot deny the critical importance of this weekend's duel, particularly when you consider the seismic impact of Celtic's League Cup triumph last term.
Indeed, Celtic's twentieth League Cup success, which was secured after a Kyogo-inspired comeback victory over three-time winners Hibernian, would serve to completely re-calibrate the season's discourse. Not only did it pre-empt a superb run of league form, which saw the Hoops relentlessly chip away at an increasingly fragile Rangers lead, but it was also heralded as the first real vindication of Ange Postecoglou's methodologies– in a Scottish context at least.
Come the season's conclusion, it was fans in Glasgow's East End that were in celebratory mood, as Celtic clinched the league crown ahead of their bitter rivals – a feat made all the more impressive given the crushing disappointment of the campaign prior, as the club missed out on attaining the holy grail of ten consecutive titles.
True, thanks to a rather inconveniently placed World Cup, this edition of the League Cup Final comes almost three months later in the schedule than last season's corresponding fixture. However, the principal argument still stands: this weekend's contest could, and likely will, have major repercussions on the next few months.
Rooted in the narrative of Sunday's intriguing showdown is either side's current goalkeeping situation. On the one hand, Celtic have an undisputed number one in the shape of goalkeeper Joe Hart, rejuvenated since his summer 2021 arrival from Tottenham Hotspur, and showing more of the form which originally catapulted him into the limelight just over a decade ago.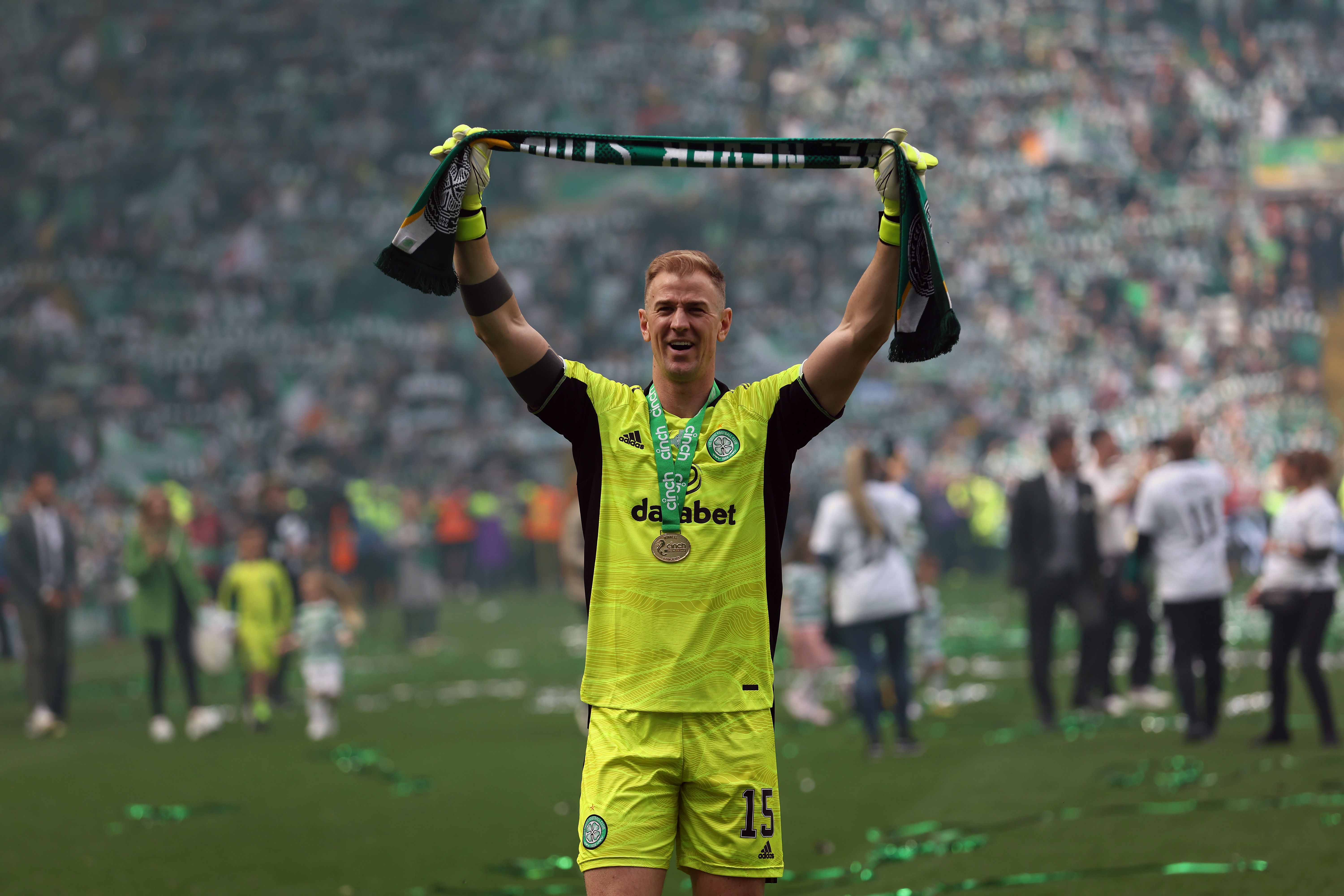 Conversely, over at Ibrox, the pattern is one of inconsistency, with firstly Giovanni Van Bronckhorst, and now new head honcho Michael Beale, flitting between recent club Hall of Fame inductee Allan McGregor, and former Hearts and Sunderland stopper John McLaughlin.
In truth, the ambiguity in Rangers' goalkeeping selection was a seed sown during the final months of Steven Gerrard's tenure, as some began to raise question marks over the prowess of long-standing first-choice McGregor. In the last two years, those doubts have steadily become more pronounced, underlined by McLaughlin's increasing presence in the Gers' starting XI.
In Gerrard's last full season in charge, McLaughlin featured on 14 occasions. The following year, with Giovanni Van Bronckhorst at the helm from November (ironically taking charge after Rangers' League Cup semi-final defeat to Hibernian following Gerrard's departure to Aston Villa), the twice-capped Scottish international was between the sticks for 16 contests. Fast-forward to this campaign, and McLaughlin will already surpass last term's appearance tally if he gets the nod for Sunday's third Glasgow derby of the season.
Perhaps the continuing indecisiveness is unsurprising, given that Rangers' newly-appointed manager was previously Gerrard's second-in-command. Of the Govan side's 41 competitive outings this term, McGregor has played 25 and McLaughlin 16 – almost an exact 60/40 percentage split. Whilst plenty of teams have proven that you don't need to necessarily deploy the same goalkeeper throughout the entirety of a campaign in order to achieve success, creating a sense of defensive uniformity is usually a decisive factor in whether a club realises its medium-term aspirations.
Given the outputs of Rangers' endeavours over the last eighteen months – thrilling UEFA Europa League journey and Scottish Cup acquisition aside – it could be conceived that goalkeeping musical chairs has played a substantial role in missing some key objectives.
A cursory glance towards this season's statistics would strength this notion. Rangers' sobering European exit, in a campaign which produced polar opposite emotions to last season's continental exploits, saw them ship 22 goals in six UEFA Champions League clashes – an average of nearly four per game. In the league, they've already conceded five more than their bitter cross-city rivals; small margins to the untrained eye, but to those familiar with SPL title races gone by, a few goals can (and has) made all the difference. Last season's goals against column also makes for unpleasant reading, with Postecoglou's side seeing nine fewer strikes find their net.
Of course, goals conceded isn't a good way of measuring goalkeeping performance. However, the statistic does give an insight into overall defensive solidity. As mentioned, this uniformity is something that has arguably been lacking for Rangers.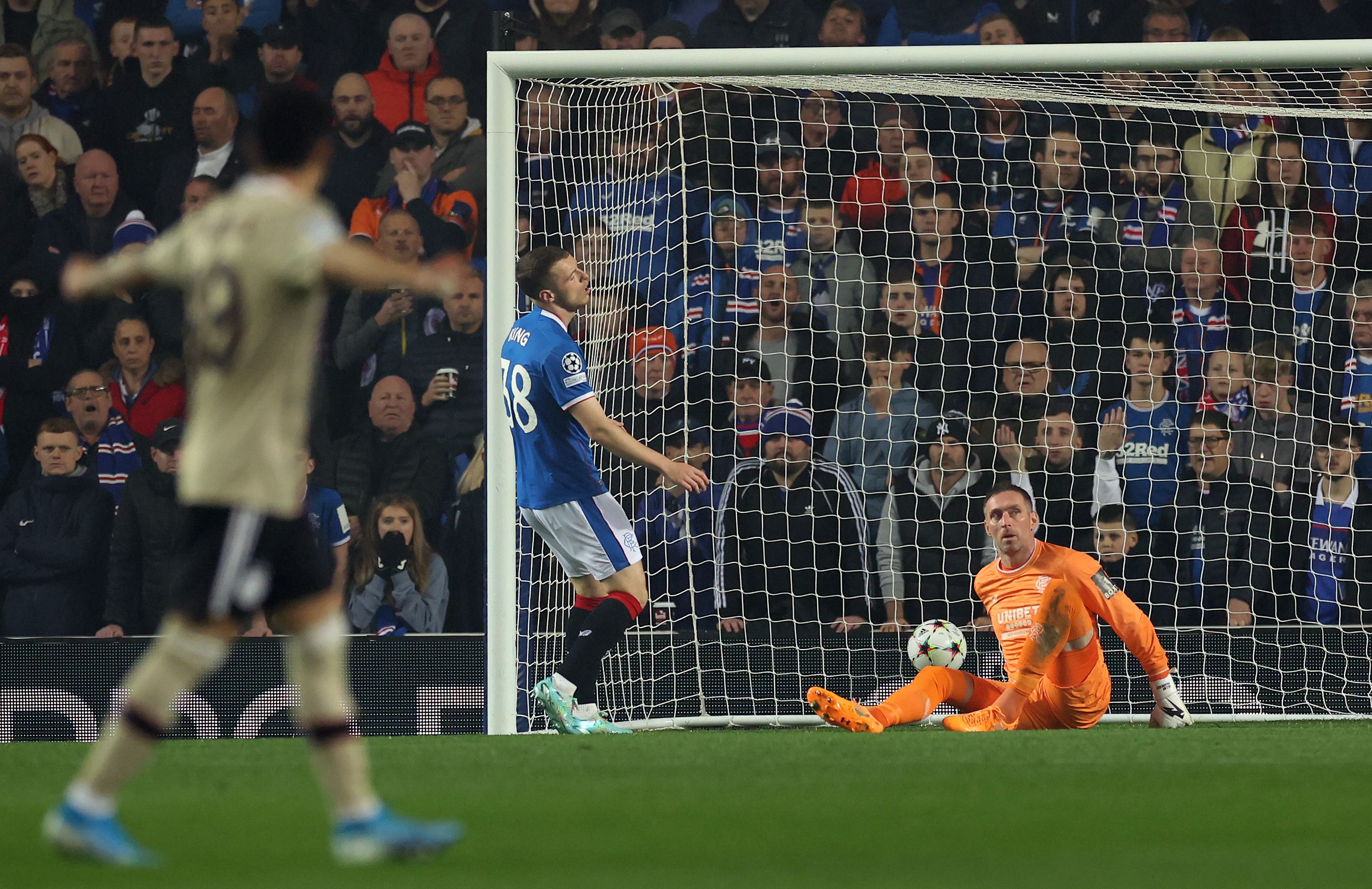 That isn't to say that Celtic's goalkeeping department has been an image of serenity in recent times. The name Vasilis Barkas still evokes negative memories for the Parkhead faithful, with the Greek stopper turning in some rather forgettable performances during the club's ill-fated 2020/21 campaign. Furthermore, just prior to Rangers' McGregor vs. McLauchlin quandary, Celtic encountered a selection headache between two Scotsmen of their own, as Craig Gordon and Scott Bain battled it out for a starting berth, before Fraser Forster returned to the club on-loan after a five-year hiatus to re-assume the No.1 jersey.
Celtic's goalkeeping merry-go-round wasn't scrutinized to anywhere near the same extent as Rangers' current predicament, largely because the Bhoys' hegemony was so entrenched at that stage. Unfortunately for Rangers, there's no evidence that their fierce adversaries will be making the same mistake twice.
In Joe Hart, Celtic have reliability and consistency. True, the man who made anti-dandruff shampoo popular to the footballing masses is still prone to an odd error, but which goalkeeper isn't.
Nevertheless, the Englishman has been a revelation at Celtic, a critical addition to a side who has, momentarily at least, wrestled back the initiative in the eternal power struggle between Scotland's two most-decorated sides. Last season, as Celtic finished four points ahead of Rangers, Joe Hart was in the starting line-up for around 90% of his team's competitive fixtures. This term, with Celtic presently sitting nine points clear of Beale's men, that statistic rises by a further five percentage points. You'd be hard-pressed to say that this is merely a coincidence.
The irony here is that Hart's able deputy, Benjamin Siegrist, signed from fellow SPL outfit Dundee United last July, could have an outside chance of a call-up for Sunday's match-up, having navigated Celtic's opening two League Cup fixtures admirably. Yet, with Hart re-instated for last month's semi-final defeat of Kilmarnock, it seems likely Postecoglou will stick with his usual first-choice goalkeeper.
Whichever way you look at the current goalkeeping landscape, whether through a short or long-term lens, you can't help but feel Celtic are in a position of superior strength.
Whilst Joe Hart is less than five months Jon McLaughlin's senior, Allan McGregor, who has now racked up close to 500 Rangers appearances across two lengthy spells with the club, celebrated his 41st birthday on the 31st of January – the same day, Benjamin Siegrist turned 31. Rangers' department will likely be up for revitalisation in the coming year, with understudy Robbie McCrorie a contended to take the main spot.
If focusing on the here and now, we see two contrasting approaches. Regardless of whether Beale's hop-scotching is a product of concerns relating to capability, a purposeful tactic to keep both players engaged, or a genuine uncertainty over who is most suited to the role, the effect remains the same: a lack of clarity, and by extension a lack of confidence, over how Rangers' current goalkeeping conundrum is being handled. A settled Joe Hart, now well over halfway through a second successive campaign as Celtic's No.1, conveys a far more consistent and coherent goalkeeping vision.
True, the outcome of the Viaplay Cup Final may not hinge on which goalkeeper Beale (or for that matter Postecoglou) chooses. There are a number of possible variables that could help to determine the result of what promises to be a nerve-shredding encounter at the national stadium.
Nevertheless, the disparity in the two clubs' respective goalkeeping situations will surely have a tangible impact on how Sunday's events unfold – and, at the very least, on the remainder of this campaign.