What was significant about the arrival of Yugoslav goalkeepers in the 1970s?
In the summer of 1978 Argentina won the World Cup. Eight weeks later two of the winning squad were making their debuts in English football. This might not sound unusual today, but 45 years ago it was a seismic event in the world of football.
The signing of Osvaldo Ardiles and Ricky Villa by newly promoted Tottenham Hotspur made headlines. Villa scored on his debut against reigning champions Nottingham Forest. The duo would transform Spurs and, while their arrival caused a storm, more imports soon followed because of a change in the regulations.
Until the summer of 1978, English teams had only been allowed to sign non-British players if they had been living in the UK for at least two years, effectively stopping any overseas players being recruited. The PFA argued against the allowing of foreign players into the league on the grounds that for every player imported into the country a home-grown player would lose out.
This argument was soon washed away. Ipswich Town signed classy midfielders Frans Thijssen and Arnold Muhren, Sheffield United brought in Argentine Alex Sabella (after being priced out of signing the relatively unknown Diego Maradona), and another World Cup winner, Alberto Tarantino, went to Birmingham City. But the largest supplier of imports to the Football League was Yugoslavia, who had a government-imposed transfer policy of their own.
The communist government decreed that no players were allowed to leave the country until they were 28 years old. France and West Germany had been popular destinations for players seeking new challenges and bigger pay cheques in the past, but England soon became a desired destination.
Although the English national team had struggled through the 1970s, club sides had excelled in Europe (winning six consecutive European Cups) and so were seen as attractive places to play.
Southampton started the influx of Yugoslavs when they signed full-back Ivan Golac in July 1978. A dozen more were signed in just two years, going to 11 different teams. Nikola Jovanovic was the highest profile transfer when he signed for Manchester United, but he struggled with injuries. Raddy Antic went down in Luton Town folklore by scoring the goal that kept them in the top flight in 1983, the one which set manager David Pleat off on his famous dance across the Maine Road pitch at full-time. Swansea, Middlesbrough, Norwich, and Bolton were just some of the clubs who followed with Yugoslavs of their own.
By March 1979 the issue of imported players was being debated in the House of Commons. The rules were amended such that foreign players would then only be allowed into the league if they were of 'established international reputation'. This basically meant they had to have played a full-international match. Some proposed Yugoslav transfers were blocked by the UK government on these grounds which led some lower league teams to argue that they were being discriminated against. The smaller clubs couldn't afford full-international standard players and so were blocked from utilising the overseas market.
Of those who fit the new criteria, it was a trio of goalkeepers who made some of the most memorable impact, and of course all of them had played international football. Radojko "Raddy" Avramovic at Notts County and Coventry City, Petar Borota at Chelsea and Ivan Katalinic at Southampton had shared goalkeeping duties for Yugoslavia during the mid-to-late 70s, though qualification for the 1978 World Cup had eluded them.
Avramovic had an instant impact at Notts County. As a left-footer who was comfortable on the ball and preferred to roll or throw the ball out from the back, he revolutionised the way County were able to play and quickly became a fan favourite.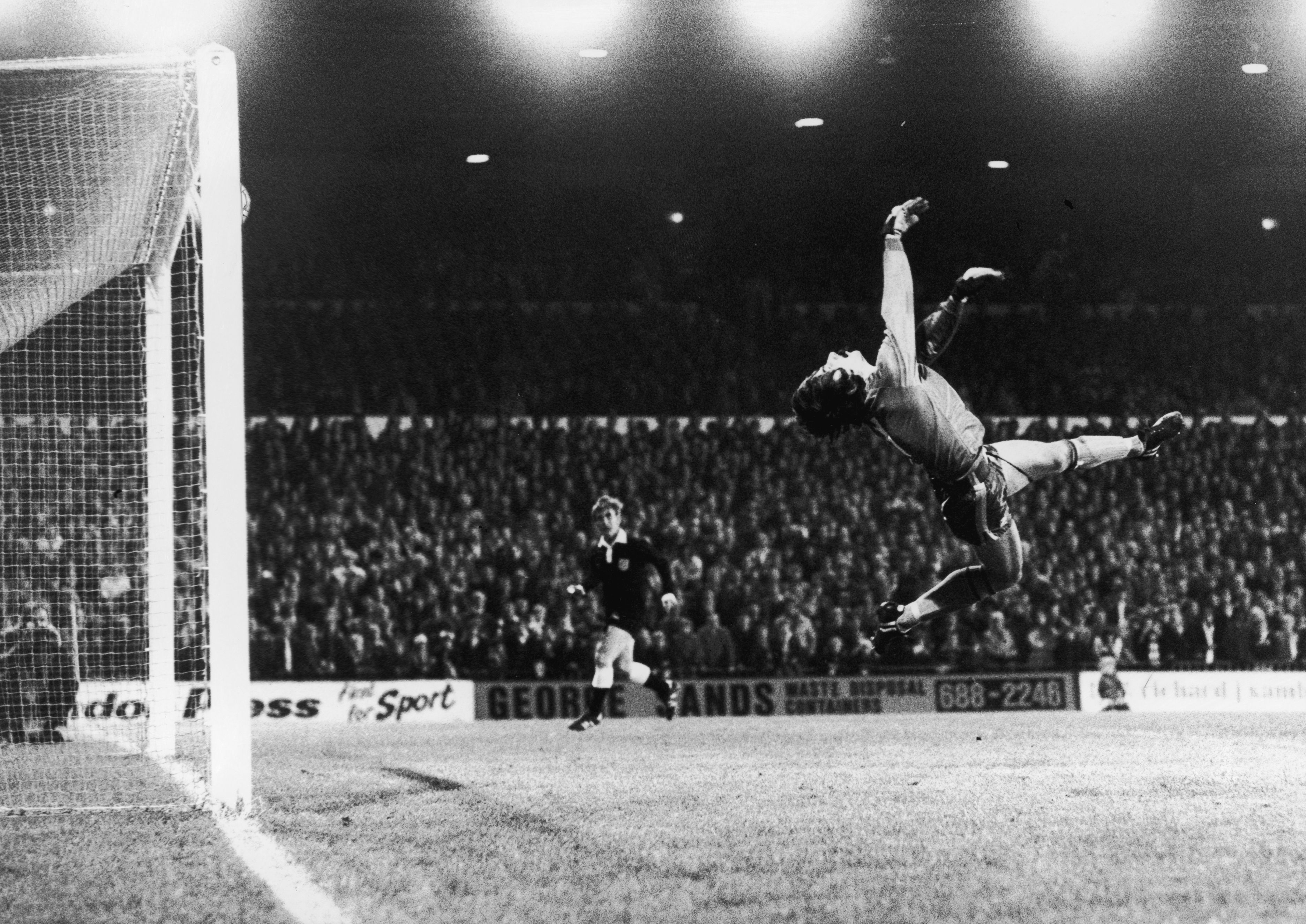 Few teams did anything other than have their goalkeeper drop-kick the ball downfield in the top-flight, never mind in the Second Division where County played. In his second season in England, Avramovic helped County win promotion for the first time in over 20 years and they were able to keep their passing game going in Division One.
At the start of the 1981-82 season County travelled to champions Aston Villa and Avramovic put on such a display that ITV's highlights of the match were basically a reel of him making save after save. The Nottingham side won 1-0.
He quickly found that the aerial demands of a goalkeeper in England were tougher than he was used to in the more technical Yugoslav league. Referees gave him little protection. During the Aston Villa game he was bundled into the back of the goal by Peter Withe, without a free kick being awarded. At the end of the TV highlights, pundit Jimmy Greaves commented that Avramovic "ended up in the back of the net like a wet cod, but he didn't play like one!"
At Chelsea, the sight of Petar Borota wearing baggy tracksuit bottoms in league games was an unusual one in English football. He was seen by some as being an entertainer as much as he was a footballer. Constantly straying out of the area wasn't something that English goalkeepers did, but he popped up all over the place, often with comical results. He could pull off a miracle reflex-stop and then concede a soft-goal minutes later. He would sometimes try and dribble past opposing attackers rather than 'get rid of it'. He spent most of his time at Stamford Bridge in the Second Division but won Player of the Year honours and was named club captain.
Off the pitch Borota was a qualified Graphic Designer and Artist, and spent his spare time painting. After returning to Yugoslavia he became a full-time artist but served time in prison as part of a gang that stole artworks. The maverick goalkeeper died in Italy at the age of just 57.
While of the three goalkeepers keepers Ivan Katalinic had the least impact in England (playing 54 games while Avramovic and Borota appeared over 100 times for their respective clubs), he had enjoyed the most illustrious career in Yugoslavia where he won nine major trophies with Hajduk Split.
At Southampton, he was known as a brilliant shot-stopper but struggled with high balls into the box and didn't exactly command his area. Manager Lawrie McMenemy was quoted as saying the Yugoslav was 'probably the best in England on his line'. Like the others he was confident with the ball at his feet, but once Peter Shilton moved to the Dell, Katalinic's days were numbered. He returned to Yugoslavia in 1983.
All three of these goalkeepers went into coaching and management. Borota had only a short stint in South Africa but the other two had long careers, working until recently. Avramovic led the national teams of Kuwait, Singapore, and Myanmar. He also managed in Oman and for a number of club sides in a career spanning 26 years before retiring to Serbia after a diagnosis of lung cancer in 2019.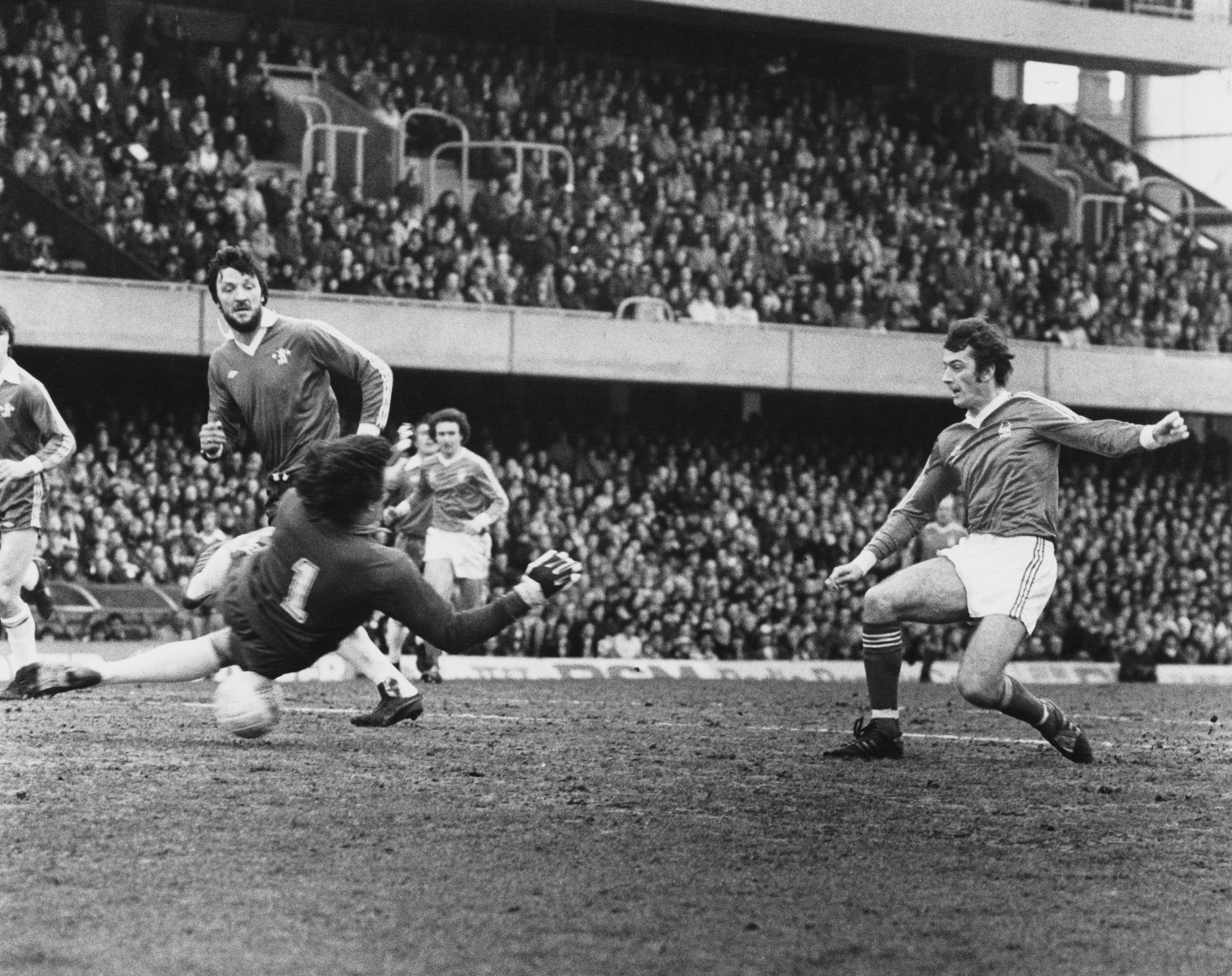 Katalinic went back to a post as Assistant Manager at Hajduk Split in 1983 and worked at a series of clubs for the next 33 years. He led an impressive twenty different teams in more than half a dozen different countries and had three spells at Hajduk (winning four trophies) while also working with the Croatian national team for six years.
The flow of players from Yugoslavia abruptly stopped after Vladimir Petrovic signed for Arsenal in 1982 as the game in the Balkan state was updated. Whereas the players were previously 'amateur' with perks such as houses and cars, they became fully professional. This lasted until the wars of independence in the early 1990s which put an end to the Yugoslav league.
However, for a few short years at the end of the 1970s a flow of memorable Yugoslavs made their mark at clubs up and down the country. Fans of the teams they appeared for still fondly remember these cult heroes.