Determinism? Luck? A big break? Goalkeepers work hard to get to the top, but when only one can play, things also have to fall your way…
The conventional wisdom implies that only those with a unique blend of talent and temperament make it all the way to the top as a goalkeeper. However, one factor that is rarely talked about, yet often plays a defining role in the development of many a young career is something much more simple.
That factor is 'luck'.
There is no better example than the rise of Aston Villa and Argentina goalkeeper Emiliano Martinez.
A Reading loanee in the Championship at 26, Martinez would still face the best part of a year warming the bench in the Premier League, before getting his big break at the not so tender age of 27.
Fast forward to 2023 and the 31-year-old is not only a world champion, but was recently the recipient of the Yashin Trophy, awarded to the world's best goalkeeper.
It's a career trajectory that would be unfathomable for a player in any other position.
There are few twenty-minute cameo appearances for goalkeepers. There is no chance to come into a game in a favourable environment, maybe score or set up a goal and stake your case. Instead it's often a game of patience, of waiting for an established number one to get injured or suffer a serious dip in form, in the knowledge that there's a strong possibility that neither of those things will actually happen.
In Martinez's case, his first serious opportunity to prove himself at the top level came only after several years on the typical young goalkeeper's diet of loan moves and cup appearances in matches deemed unimportant enough to warrant a change between the sticks.
The Argentine played everywhere from Oxford and Rotherham to Getafe in Spain but had made just a handful of Premier League starts for Arsenal, a club he joined as a 17-year-old in 2010, before circumstances finally presented him with a proper run of games in the Gunners first team a decade later.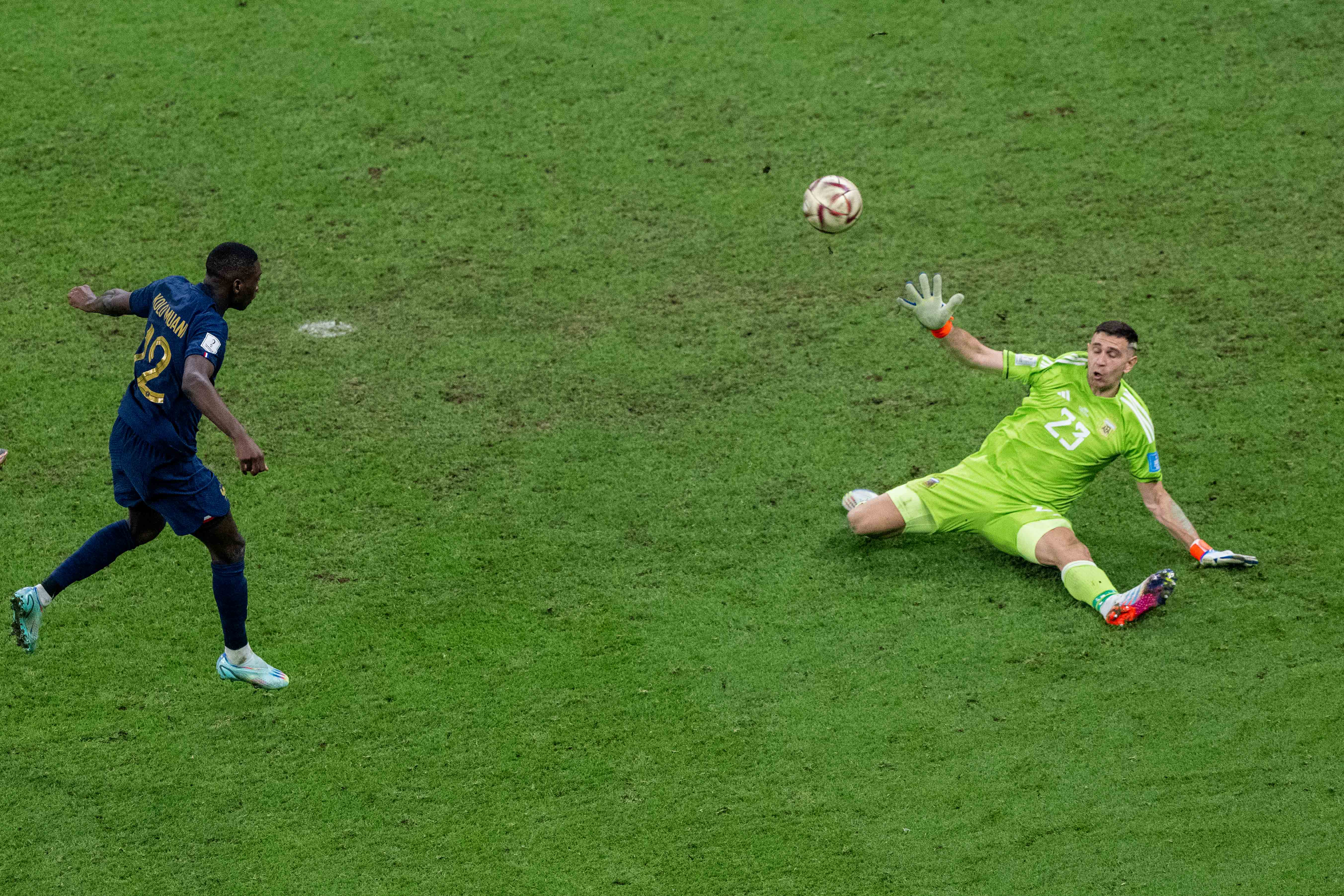 Even that only came after the onset of a global pandemic and an injury to Bernd Leno in only the second game back in the delayed conclusion of the 2019/20 season. A string of fine performances and a match-winning FA Cup Final showing later, Martinez's career at the elite level finally had lift-off, just a month shy of his 28th birthday.
Reflecting on his decision to leave Arsenal at the start of the following season, Martinez claimed 'I still love them and I'm still watching the games, but I just felt like they didn't trust me like they should have.
'That's the reality because they kept buying goalkeepers to go in front of me and I was the goalkeeper from the academy.
'When I was on a high, I still felt like they didn't deserve me because of the way they were treating me. They couldn't guarantee me the games I needed so I thought that if they couldn't guarantee me the games I needed, then I'm moving on.'
Even if few have gone on to scale the heights of Martinez, who among his many talents is known for his ability to defy the odds in the so-called lottery of a penalty shootout, it's a tale that many goalkeepers who progressed through the academies at big European clubs can certainly relate to.
Among the nine other 2023 Yashin Trophy nominees, there are several more players who failed to catch a break as a young goalkeeper at a European giant and ended up needing to rebuild their careers elsewhere.
Mike Maignan, now the France number one, spent his formative years at PSG, before moving to Lille for just €1m without making an appearance for the Parisians.
His slice of good fortune was the arrival of Marcelo Bielsa at the Stade Pierre-Mauroy in the summer of 2017, with the Uruguayan immediately plumping for Maignan over the vastly more experienced Vincent Enyeama.
Bielsa kept the faith, when many managers wouldn't have, even after a disastrous start for the youngster who was sent off in just the second game of the Ligue 1 season for deliberately throwing the ball at an opponent's face.
Yassine Bounou, another of the standout goalkeepers at the 2022 World Cup, was on the books of Atletico Madrid until the age of 25 without getting even a sniff of first team football for Diego Simeone's team, before fully launching his career in La Liga with Girona and subsequently Sevilla in his late 20s.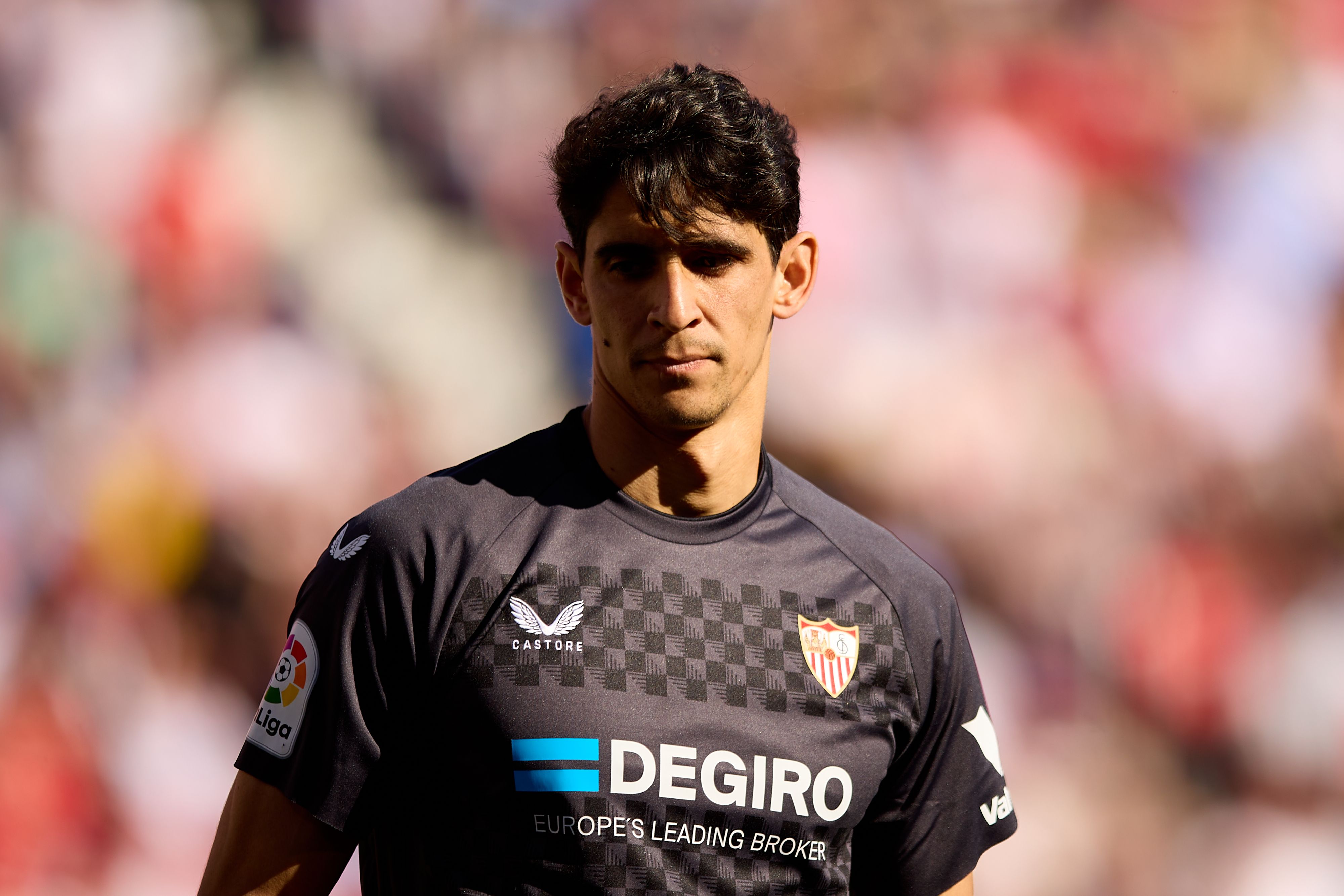 In an age when many big clubs are increasingly opting for two strong and experienced goalkeeping options, there are ever more hurdles to jump through for academy 'keepers hoping to make it into the big time.
Unless fortuitous circumstances dictate otherwise, even the most talented youngsters are having to find more creative ways to progress in their careers with many electing to move clubs and even countries to avoid ending up in a long-term game of chance with highly unfavourable odds.
That was the path that Andre Onana opted for as an 18-year-old when he left Barcelona after more than four years in the Catalan club's youth ranks to play for Ajax on a permanent basis in 2015. Onana's decision to twist rather than stick at such a young age would quickly prove the right one and he was established in the Ajax first team by the age of 20.
Young goalkeepers and their advisers are needing to become ever more skilled in the art of weighing up probabilities and deciding which moves, be they permanent transfers or loans, offer the best chance for a player to progress and get actual opportunities to play meaningful football.
Even then, luck can play a massive role in determining how and when those opportunities arise with an unfavourable managerial change or other unforeseen event capable of scuppering even the best made plans.
Sometimes though, luck can shine on the side of a youngster and present opportunities they might ordinarily have had to wait several years for.
That was the case with Valencia's Giorgi Mamardashvili, one of just twelve 'keepers born in the year 2000 or later to have featured in Europe's "big five" leagues so far this season and one of only six to have started every game.
Mamardashvili initially moved to Valencia on loan from Dinamo Tbilisi in the summer of 2021, the idea being that his first taste of Spanish football would be in the regionalised fifth tier with the club's reserve team.
As fate would have it, pre-season injuries to experienced first team goalkeepers Jasper Cillessen and Jaume Domenech offered friendly opportunities and the Georgian immediately caught the eye of the newly appointed Valencia boss Jose Bordalas.
Mamardashvili, who was regarded as a bright prospect but perhaps only Valencia's fourth choice goalkeeper at the start of pre-season, found himself unexpectedly thrust straight into the starting lineup on the opening day of the league campaign, with Cillessen and Domenech still struggling for fitness.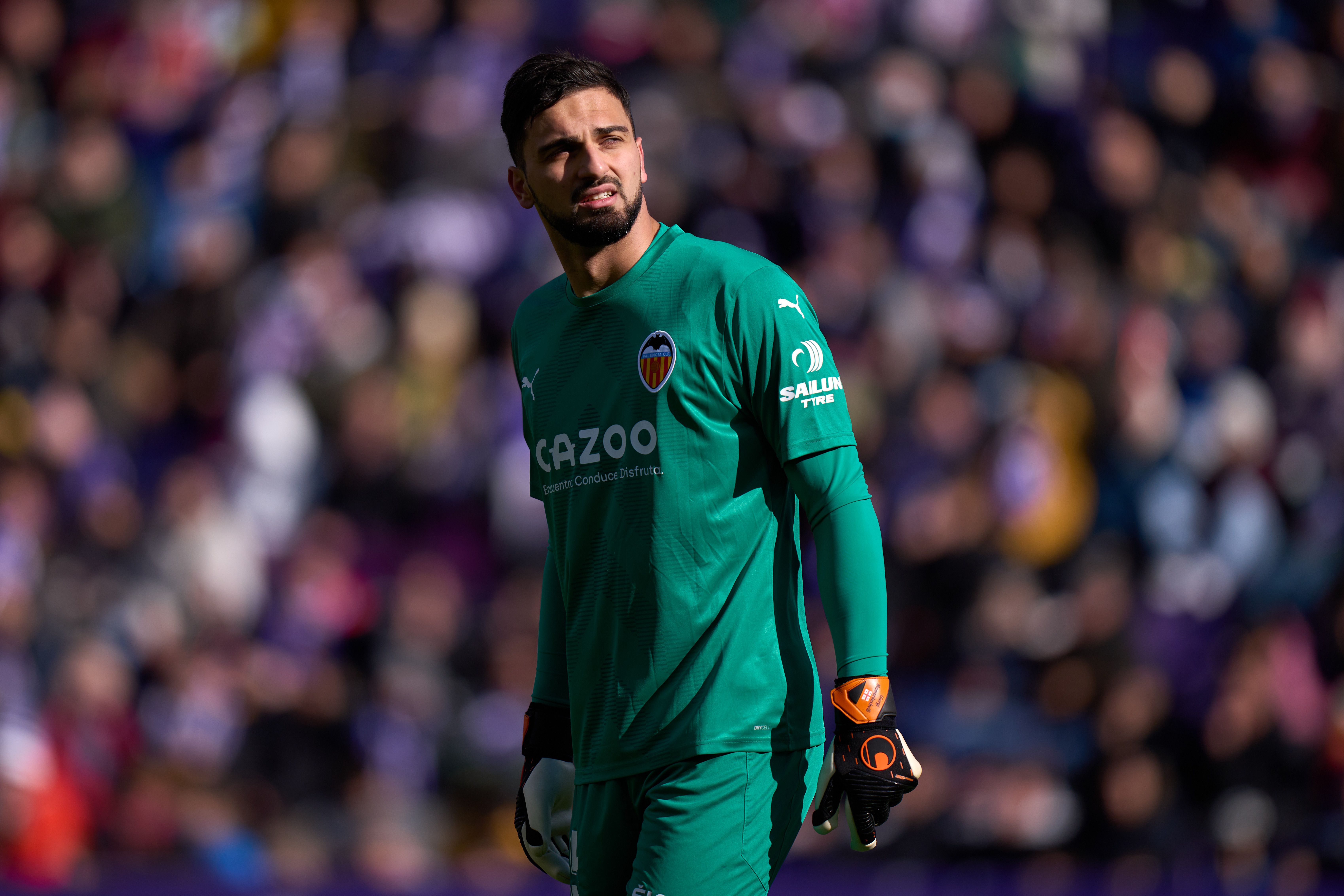 The youngster rose to the occasion with a man of the match performance in a 1-0 victory over Getafe and a number of fine early season displays pushed Mamardashvili firmly into the reckoning to be Valencia's first choice goalkeeper far ahead of schedule.
The cash-strapped Spanish club quickly took up their option to buy the player for just €850k, a modest fee for a goalkeeper that is now believed to be on the radar of some of the continent's biggest clubs. Who's to say where Mamardashvili would be today had the very capable Cillessen stayed fit and the Georgian's initial loan spell only consisted of matches against other B teams and Spanish football minnows.
While the argument that the talent should always rise to top still broadly speaking applies to goalkeepers, it's impossible to overlook the role that luck can play in the development of players in a position that is simply like no other.
For every Giorgi Mamardashvili, there are many more promising 'keepers of a similar age still waiting for a slice of good fortune or perhaps just a leap of faith from a manager willing to place trust in a youngster in the position where mistakes most frequently get punished.
They can all take inspiration from the case of Emi Martinez, a player who never lacked for drive, dedication or an ambition to be the best, but was ultimately dependent on a freak collision between Bernd Leno and Neal Maupay to change the course of his career and arguably that of football history, given the vital role he went on to play as Argentina claimed World Cup glory in 2022.
The life of a young goalkeeper can often resemble one big game of chance, where patience isn't always a virtue and where clearly defined paths to first team football at the highest level seldom exist.
Making it to the very top in professional sport has never been easy, but few things compare to the long and frustrating road that many goalkeepers have to travel down before finally getting their big break.