After leaving Marseille earlier this summer, Alex Short discusses the merits of Mandanda's legendary status.
Steve Mandanda Mpidi is something of a legend in French football, and it's not difficult to see why. He has been a mainstay of top-flight goalkeeping in France since 2007 (barring his 2016/17 season at Crystal Palace) having spent almost that entire time as Marseille's unquestioned first choice shot-stopper.
Born in Congo (Zaire at the time), Mandanda's family moved to France when he was two year old. He has three brothers, who are all also goalkeepers. As well as being the oldest, Mandanda is also the only one of his brothers to represent France at international level, with the others either being uncapped, or part of the Congo team.
In fact, when Mandanda made his international debut, he did so against Congo, with his brother in the opposite goal, which has to be as close as one can get to the perfect circumstances for an international debut. Mandanda is reportedly teased by his brothers for his decision to represent France at international level, with his family jokingly referring to him as "Frenchie".
Mandanda's international career since then, however, has been a classic case of unfortunate timing. He began to emerge as a budding goalkeeping prospect just as Fabien Barthez was moving out of the picture and it appeared for all the world as if it would be a battle between Mandanda and Sebastian Frey (who spent the best part of his career in Serie A) for the number one shirt on the international stage.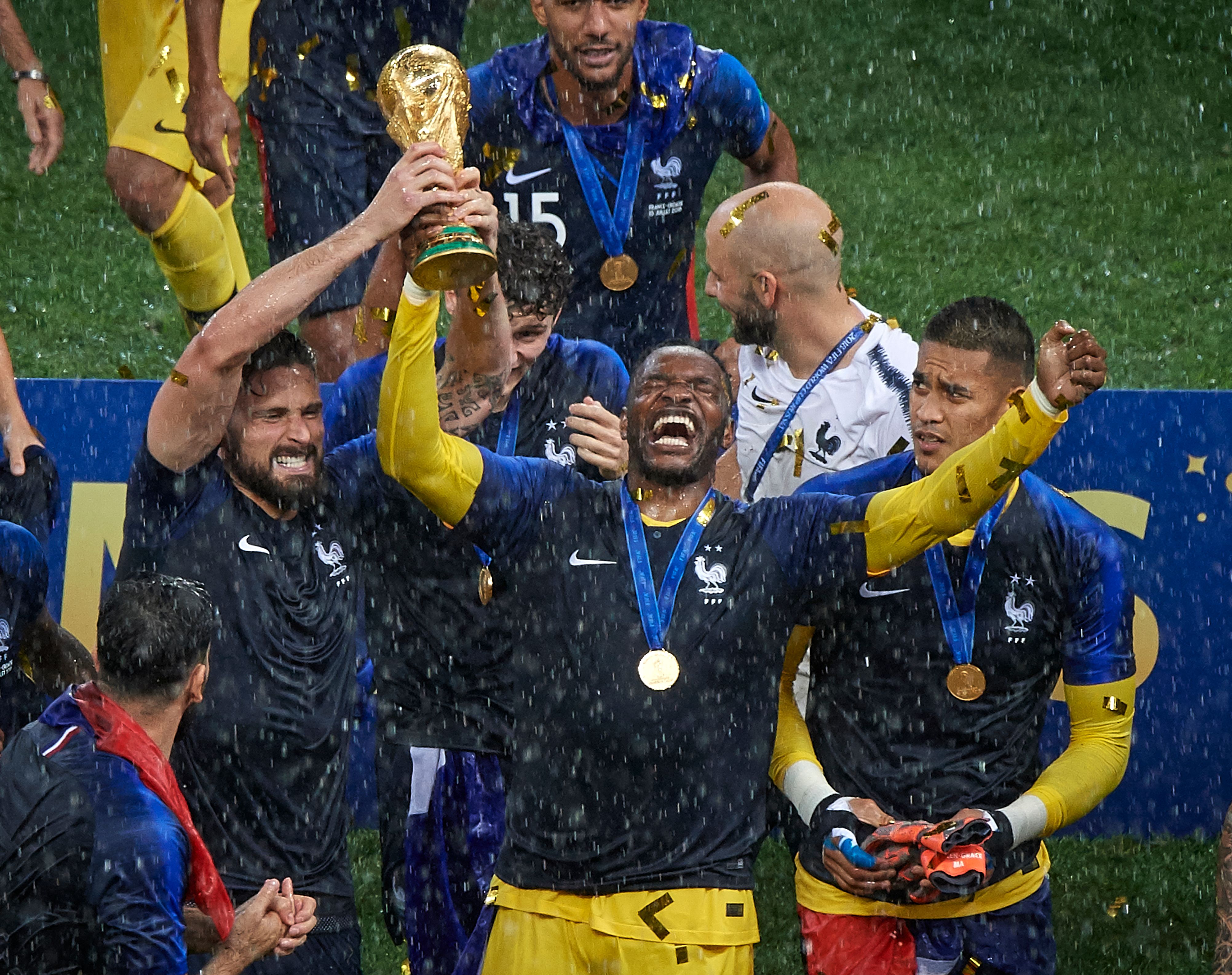 Then a young upstart from Lyon called Hugo Lloris came along.
Lloris' dramatic rise to the top of the French goalkeeping ladder ended Mandanda's chances of being France's number one, but he has made an able deputy whenever called upon. He even got a game in France's victorious 2018 World Cup run, playing in the tournament's only goalless game, in the final round of the group stage, against Denmark.
His tally of 34 international caps is nothing to be sniffed at, and neither is his club record in French football, having played over 600 games for Marseilles, as well as playing 67 times for Le Havre at the beginning of his career. There's a reason he was such a regular, on five separate occasions, Mandanda has been voted Ligue 1 goalkeeper of the year.
His career outside of France, however, can be best described as brief. Mandanda joined Crystal Palace in 2016, with the hopes of proving himself in the Premier League. Unfortunately it wasn't to be for him in South London and he would leave after just a season, racking up only ten appearances across all competitions.
It is perhaps this reason why, for Mandanda, Ligue 1 has been home; without tasting football outside of France, the Marseille faithful - and indeed perhaps Mandanda himself - may not have ever truly recognised what he brought to French goalkeeping. Of his time at Palace, Mandanda told FootballLondon:
"Looking back, it's a rewarding season. It was frustrating, it hurt myself that it never happened for me. We learn in every situation. I was dismissed from a group, it takes character not to crack and do anything. Either we give up, or we work to be ready one day. I chose the second solution."
This stint in London was sandwiched between his two long spells at Marseille, who accepted him back to the club with open arms, with Mandanda signing a deal worth three million euros in July 2017. He would reclaim his number one status at the club he called home for much of his career and held onto it all the way up until last season.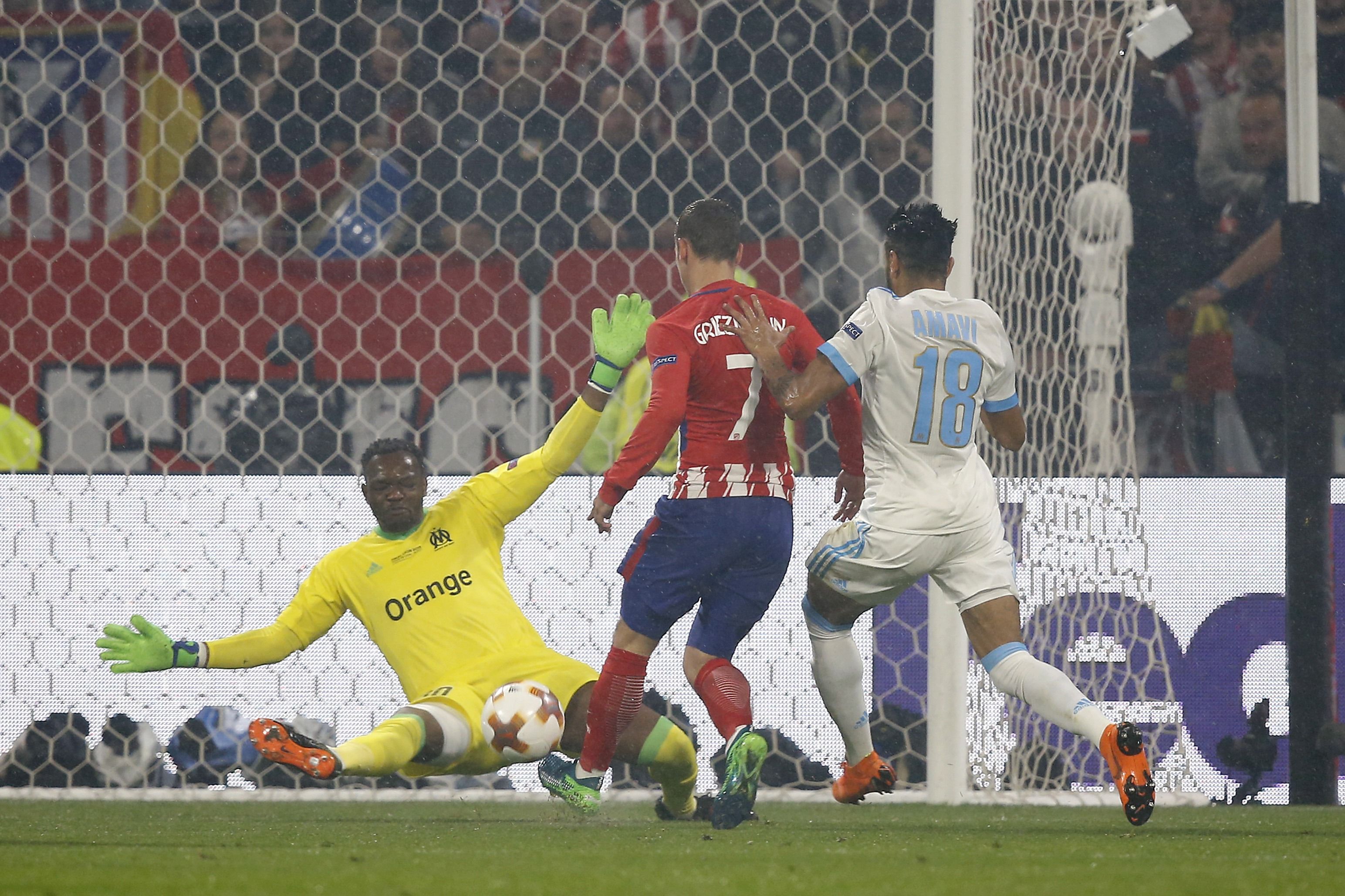 Feeling that he still has plenty to offer as a first choice shot stopper, Mandanda once again decided to leave Marseille, this time remaining in France with Rennes.
"It's clear that for me it's a first move [for Mandanda] to another club in Ligue 1, but after having spoken a lot with the coach and sporting director Flo Maurice, I was very, very excited by the project because the club is ambitious. The club wants to continue to grow", Mandanda said in an interview upon joining Rennes.
Deeming it the 'right moment for me [him]" to leave Marseille despite his legendary status - something the club affirmed in their parting social media farewell, the now-37 year old spoke of how much he has left in the tank, saying that "the day I no longer enjoy it, it's clear that I'll have to stop.
Mandanda will be desperate this season to prove that he is still an elite level goalkeeper in France. And who's to say he won't do that; his contract at his new club runs for another two years but I think it could fairly be called a surprise if he chooses to call it a day after that, or in fact, any time soon.
One thing is for certain however, and that is that, whenever Steve Mandanda does decide to hang up his gloves, he will do so as a legend of French football.

"It's still a real pleasure just to be on the field, just to play high level matches. And then we're lucky enough to be able to make a living from our passion. This passion has been there since I was a child, and today I still have it", the Frenchman concluded.