With insight from players and coaches within the academy system in the UK, this is the inside account of how to impress as a goalkeeper on trial.
The statistic is no secret. Less than one percent of all youth footballers will go on to secure a professional contract in England. According to Sky Sports, 'at any one time, there are between 10,000 and 12,000 boys in football's youth development system'.
The chance of England's brightest young talents pursuing a future as a professional footballer is slim. For goalkeepers, this opportunity is ever smaller.
Over the last decade, the skillset required of a goalkeeper in the academy system has increased. Strict criteria exist at each club that players, especially goalkeepers, need to adhere to. There's little room for deviation, and in a physiological sense, growth pathways devised by sports science teams can sometimes hold more weight than a goalkeeper's technical ability.
The multitude of factors that come into play at the highest level of youth football make navigating the academy system somewhat complex. The standard of football played at professional clubs around the countries, down to the very youngest age groups – often U8 and U9 – is high, and, generally speaking, is a world away from anything experienced in the grassroots game.
Becoming a professional goalkeeper can seem like an insurmountable challenge, and a trial is only the first hurdle on the track. Nerves kick in, and the spotlight seems like it's superglued to your gloves. But we're here to help. Together with academy goalkeeping coaches and academy goalkeepers themselves, this is how you impress on trial as a goalkeeper – by the coaches who choose and the players who've done it.
*
Driving through the gates of a training ground, with a sea of deep green, primed pitches sitting in front of you, can bring a somewhat eclectic mix of a sick-to-the-stomach feeling with an arousing sense of intrigue and, undoubtedly, the sneaky feeling that driving through those gates could one day be the opening setting of a best-selling autobiography.
It's vitally important to recognise that nerves are normal, and the goalkeeping coaches you meet will know this. "Understanding that a goalkeeper is going to be nervous on their first day at a football club makes it vitally important that the coach creates a safe environment so the player can be confident and comfortable to express themselves", says ex-Aston Villa Lead Academy Goalkeeping Coach Sam Meek.
Meek, who currently works with goalkeepers within the England National Team set up, acknowledges that good performances come from relaxed goalkeepers. Yet, being relaxed as a goalkeeping trialling at a professional football club – especially for the first time – is easier said than done.
The jog towards a group of equally kitted and numbered goalkeepers whose spots you're there to take can feel long and daunting. Suddenly, the drills set up seem that bit more complicated, and the goal that little bit bigger. It's easy to feel a sense of otherness when coming into an academy environment, induced by the competitive nature of it and a fear of the unknown.
So, how can you calm a racing heart as you arrive at a trial? Your coach will be fully aware of it – as Meek goes on to explain "First impressions are important but we as coaches understand the anxiousness of players and know not to be overly judgemental on the first day" – but what steps can players take to feel that little more comfortable?
Preparation can be both helpful and unhelpful. It's important to recognise that, when going on trial, you are going to be uncomfortable and a little out of your depth. Trying to second guess or predict what drills or practises are going to be put on will only increase nerves when it is inevitably different on the day to the picture you created in your head.
It's important to remember that whilst, as Meek explains, first impressions are not the be all and end all, a good one never goes amiss. Impressing holistically will relax a goalkeeper before the football itself starts.
Leaving adequate time to get to the training ground, arriving early, and ensuring you have your gloves, boots, water bottle and any other equipment may sound overly obvious. However, by doing all these things in a calm and double-checked manner, you immediately gain a little bit more control over a situation in which there are so many unknown variables.
Upon arriving at the ground, there won't necessarily be a coach to be there waiting for you. It's likely you'll have to approach players or staff yourself and ask for directions. Again, this may seem a negligible part of the process, but a good interpersonal impression creates an immediate rapport between goalkeeper and coach. This can be achieved through things as simple as smiling upon arrival, a firm handshake, a tall, open posture and a willingness to ask if you don't understand something.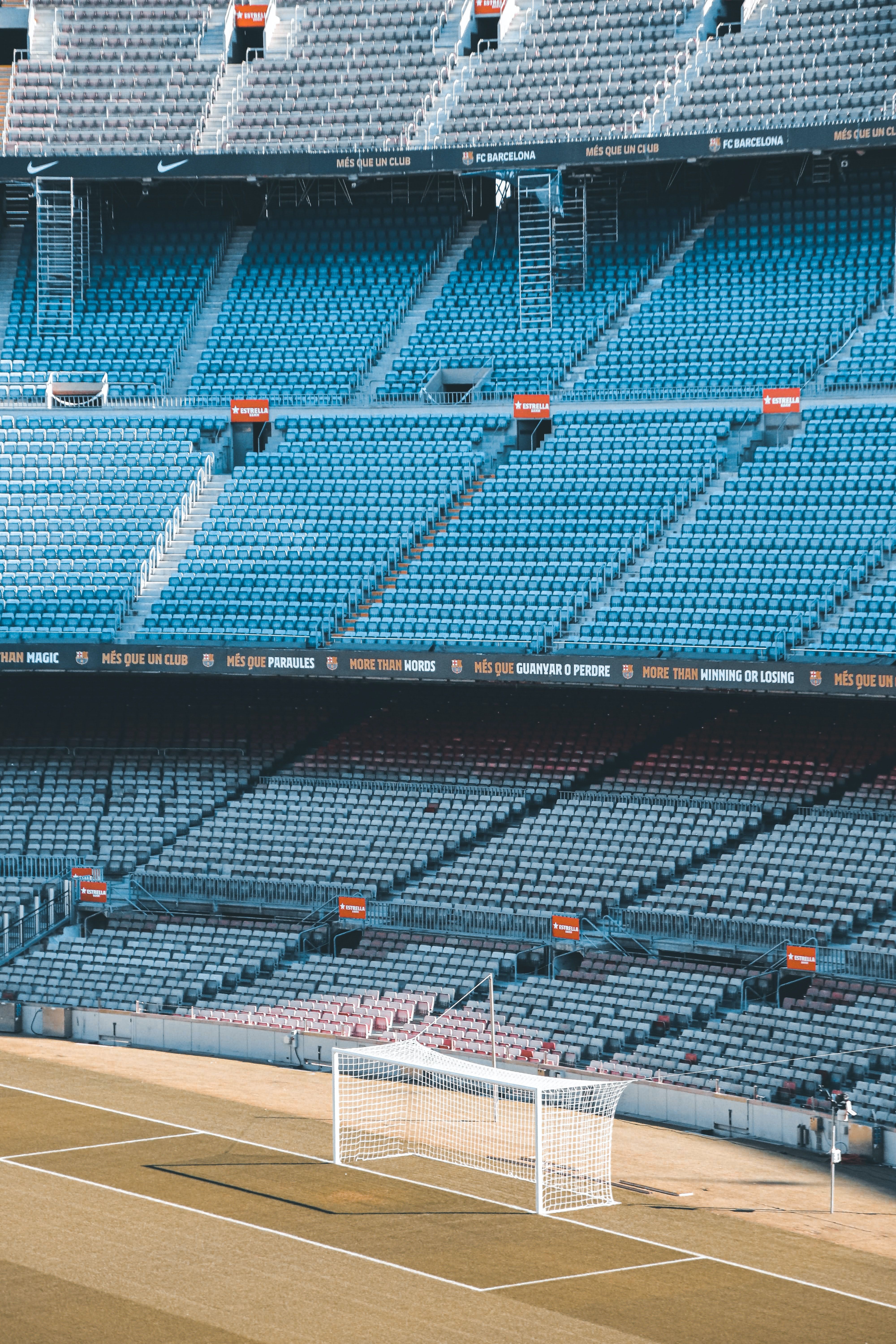 "Every club I've trialled at, without fail, has always commented on how well I carry myself around the ground, and how maturely I talk with the staff for my age", explains Pat Nash, who recently held a professional contract with Everton's U18s. Nash, now 19, trialled at nine professional clubs, ranging England's professional divisions and categories, after being released by Reading aged 15 due to his height, despite being labelled as the model academy goalkeeper for much of his time there.
Like Nash, the importance of portraying your personality when you go on trial is a belief shared by Head of Academy Goalkeeping at Norwich City, Jordan Felgate. "Personality is a big factor in what we immediately look for in a trialist. Will they fit in with the group? Are they a good communicator? Are they talking and organising when they mix in with the teams?".
Nerves are constantly being played off against personal development, in the sense that anxiety surrounds situations designed to make us grow in which we want to stand out. Whilst coaches will be looking for certain types of goalkeepers to fit their club's mould, as we'll come onto later, they ultimately want to see "players showcasing the unique qualities that originally got them noticed for the trial in the first place", as Meek explains.
This is a sentiment echoed by Nash. "I think the best thing you can do when going into a trial – and what I always try to do on the pitch – is play your own game, and off the pitch just be yourself. You must remember the reason you're at the trial in the first place: because someone has thought enough of your ability to get you in to look at you.
"You've got to back yourself to catch their eye by just playing your own game. An important thing to remember is that, on trial, you are on a pedestal to showcase your ability. So, although it's good to do the simple things really well, it's a good idea to consciously show what sets you apart from the goalkeepers they have already".
It's easier said than done, but being bold in your play on trial can make you ten times more relaxed. It sounds odd, given that confidence is normally inhibited by nerves, but there is a difference between feeling like you want to impress and feeling like you need to impress. The former comes through being keen to show them what you can do, rather than not what you can't.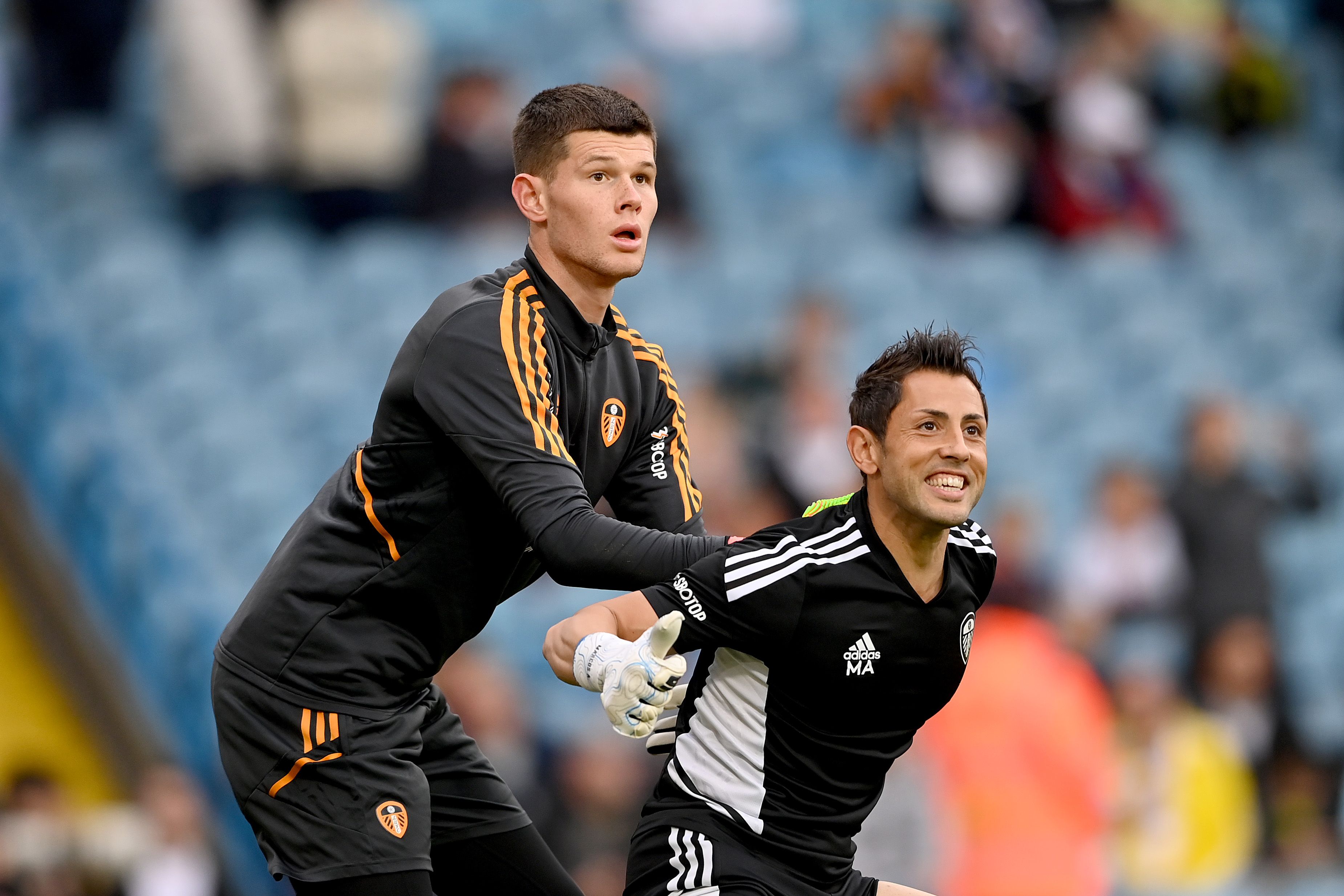 How does this look in practice? Well, perhaps you're a goalkeeper who has an exceptional spring, but you're timid in coming for crosses during a session on dealing with high balls as it's not a strength of yours. Instead of constantly hanging back, you can display your teachability in other ways – come for the cross and show them what a great spring you have, for example.
As Meek goes on to explain, "there are two main areas that I would look for in the potential of a trialist. Firstly, that they give their maximum effort throughout the session no matter how they are performing and are willing to try new ideas. Secondly, how they take on information from coaches and players and see if they have a good understanding of what they are being asked of.
"If they do not understand, do they have the confidence to be curious to find out more to help them understand? If you are a really good learner, you will have the ability to improve and develop".
Impressing coaches on trial as a goalkeeper begins before you even step foot onto the pitch. By taking care of the little things, you'll regain some control over a situation that will likely be unknown to you, therefore calming nerves and simultaneously gaining confidence. But what about when the goalkeeping actually begins?
Academy football is fast. The game is played at a tempo that you'll scarcely find at grassroots level. Even in warm up games, which are designed to begin the climb to the session itself (games will often mirror the topic of the session), you may well notice that the goalkeepers around you are that little bit louder, faster, and sharper.
And that's okay. As a goalkeeper on trial at a professional club, you're being thrown in at the deep end. Sessions tend to be planned in blocks, and you could come in at any stage of that block. In essence, a session is not going to be specifically planned for you when you arrive on trial at an academy.
"The amount and type of training I've done on trial has varied", says Nash. "At every club I've trialled at there has been main goalkeeper-specific sessions, but also differing levels of involvement with the team ranging from full sessions of small sided or full 11 aside matches to finishing sessions".
A club will want to see how you firstly, perform as a goalkeeper, secondly, how you integrate with the group on a personal level, and thirdly, how you compliment and fit in with the age group in general – both outfield and in goal. As such, sessions at academy level will generally combine training with both the goalkeepers and the outfielders in a variety of different formats.
"From my experiences at many clubs, and now in the international environment, the decision on whether to sign a goalkeeper or not isn't solely based upon one person whether that be the goalkeeping coach or outfield coach", explains Meek.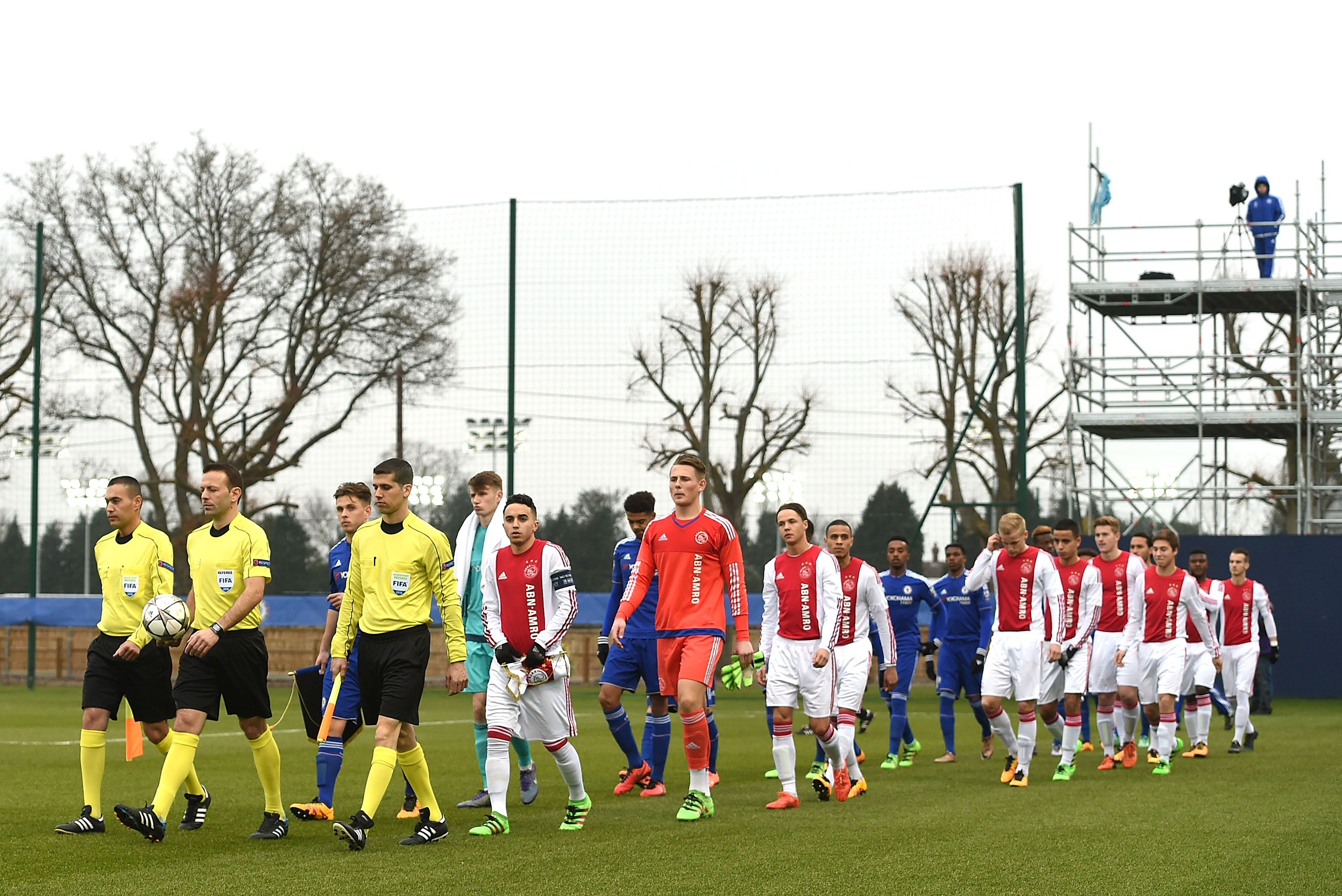 "The decision has to be based upon the collective view of all parties and tends to go off two things. Firstly, the potential of the player. Secondly, the pathway of the player. How far do we think they will go through the system? Will signing them for a certain amount of time benefit them and the club? Criteria can be based upon how they will fit into how we want them to play in and out of possession. Can they be effective in both areas in their own unique way?".
The collective decision-making process is echoed by Felgate. "It is generally a group decision between me and the other goalkeeping staff at the academy along with the outfield coaches in that age group as well as the Head of Coaching. As goalkeeping staff, we put across the reasons why we would like to sign a goalkeeper, and the outfield coaches do likewise. Ultimately, it is the goalkeeping staff that would work with them on a regular basis so would have a good say on whether they're signed or not".
The desirable traits that clubs want to see in a trialist goalkeeper have changed radically over the last decade. At clubs spanning all four divisions of the professional football pyramid in England, the traits that academy goalkeepers need to possess are becoming ever more similar.
This has created significant debate within the goalkeeping community. The necessity of being able to play with the ball at one's feet is a virtue that any academy goalkeeper will need to possess from an early age, at least to a good enough standard. This isn't to say that a work in progress when it comes to ball-playing will miss out on a contract but proving your ability with the ball on the floor won't ever harm you.
"I would say that being a goalkeeper who can distribute the ball effectively is important at any club, at every level with the way the game is played nowadays. It's a must that goalkeepers can deal with the ball at their feet because the team will rely on you to act as an additional outfield player when they're in possession. Being able to do this has always served me well", Nash spells out.
The debate surrounding the role of the goalkeeper playing as the eleventh man is one that is still somewhat rife amongst goalkeepers. Yet, in the academy context, some will argue that it's odd to see clubs signing goalkeepers for their first teams who wouldn't necessarily fit the physical profiles and criteria academy goalkeepers are held to.
Sources have indicated that one Premier League club had a minimum height requirement for their goalkeepers to be above six feet tall around the Under-16 age group. Ironically, their first-choice goalkeeper only stood at around 6'1 at that time. His height never impeded him.
As such, it's possible that you do have the necessary ability and make a good impression, but just don't quite fit the pathway the club requires of their goalkeepers. Yet, as Meek explains, "academy football is not the be all and end all of potentially earning a career in the game. Nobody has the same journey. If, whether you're on trial or within the club, you are not enjoying it, something has to change. You have to find where you are the happiest playing the beautiful game".
The player and coach mentality surrounding this is similar.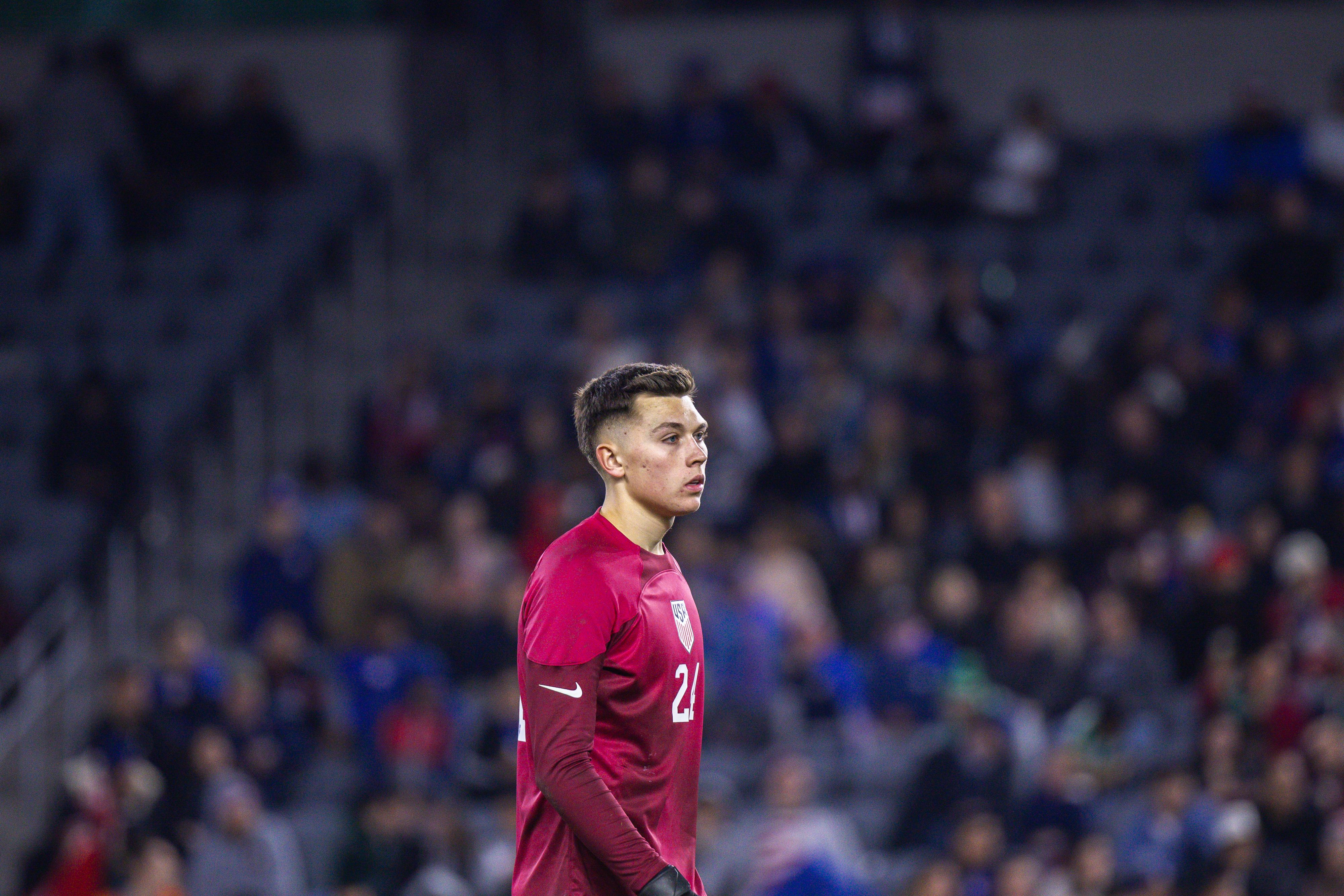 "It's never about how much you want it in my opinion", concludes Nash. "If it was then most boys playing football would be professionals. The motivation behind going to each trial and consistently performing at a high level is my competitiveness to prove to people my ability. As a smaller goalkeeper you can get written off by the wrong person as quickly.
"I also knew that every setback and rejection was not time wasted, although I had some very low points after trials. Every experience was useful character building to make me stronger and I was grateful for them so that I am better prepared to deal with them in the future. I knew I could use each trial to learn and improve myself as a person talking to people I've never met before but also training at the highest level to re-enforce my confidence in my ability.
The feeling has to be right with the club you're going to. It's okay to say no to them. I always asked myself 'would I be comfortable coming in every day to this club and working with these goalkeepers and coaches?' If it doesn't feel right and you and the goalkeeper coach don't click then it's important to walk away".
"Embrace the challenge and enjoy the experience!", says Felgate. "Each club may do things slightly different to other clubs, so embrace what they are asking and see if it works for you to improve your game.".
A trial will make you uncomfortable. A trial will be hard. A trial will be a learning curve. As goalkeepers, we know that the odds are constantly stacked against us. And that's the beauty of it; you've just got to keep coming back for more.