Which goalkeepers are on the cusp of entry to the 100 club, and who is chasing down Petr Čech's all time record?
Manchester City's Ederson became the latest inductee of the Premier League's 100 Clean Sheet club at the beginning of March, reaching a century of shut-outs after a typically accomplished display against Newcastle United. The Brazilian stopper is the seventeenth member of this particularly prestigious club, as he takes position amongst the best goalkeepers to have ever graced the English Premier League.
David De Gea and Hugo Lloris are the only other active top flight goalkeepers to have amassed over 100 clean sheets, with both likely casting an eye towards Petr Čech's eye-watering record of 207 shut-outs in 443 Premier League appearances. Indeed, the former Czech international was part of a defence that prevented the opposition from scoring in 47% of his top-flight outings – a truly outstanding figure.
There are also several players who will have realistic chances of reaching this remarkable milestone, as the standard of Premier League goalkeeping appears to scale forever loftier heights with every passing season.
There are several candidates trying to knock the door of the 100 club down, but first: who are the goalkeepers trying to go one better and reach Petr Cech's incredible record?
David De Gea – Manchester United
Perhaps the most likely goalkeeper to eclipse Čech's emphatic record is Manchester United's long-term number one David De Gea. Including last weekend's goalless draw against Southampton, the Spaniard has recorded an incredible 142 clean sheets in 403 league matches, which equates to an average of one shut-out per 2.83 games.
The two-time Europa League winner's strongest Premier League campaign came in the 2017/18 season, managing not to concede in just under half of his 37 appearances. However, De Gea's clean sheet numbers dipped a little last season, arguably enduring his toughest spell at Old Trafford since his 2011 arrival from boyhood club Atlético Madrid.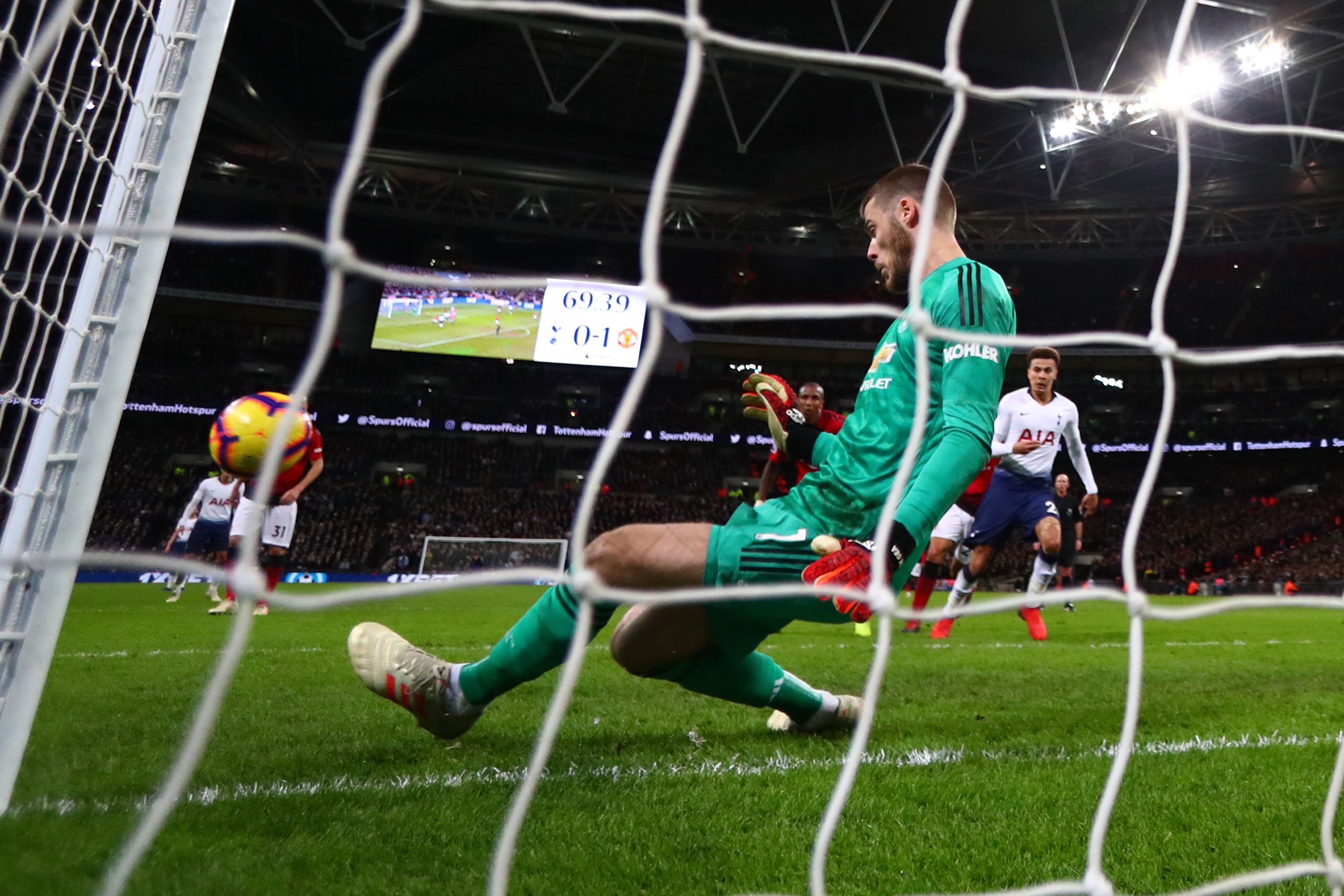 Nevertheless, De Gea's form – not unlike many of his teammates – has improved this term, as Dutchman Erik ten Hag continues his bid to develop Manchester United into an elite domestic and continental force once again.
Given that De Gea's clean sheet figures have been in the double-digits in all but one of his 12 seasons at Old Trafford, a sensible projection suggests the 45-capped Spanish international could comfortably surpass Čech's efforts within the next six seasons – at just 32 years of age, this isn't an impossible feat in theory. However, with considerable ambiguity still surrounding De Gea's current contract situation, there is no guarantee that this forecast will have an opportunity to materialise.
Hugo Lloris – Tottenham Hotspur
Lloris' consistency may have wavered over the past few seasons, but Tottenham Hotspur's World Cup-winning skipper has generally been an imperious presence between the sticks for his club over the last decade. The Frenchman has racked up 128 clean sheets in the Premier League to press, keeping the opposition at bay in 36% of his 357 English domestic league appearances.
After leaving French outfit Olympique Lyonnais in 2012 to sign for the North Londoners, Lloris has gradually emerged into a world-class goalkeeper, turning in a series of superb seasons throughout his Spurs career. In 2016/17, as his side secured an impressive second-placed finish, Lloris and his defence delivered 15 shut-outs whilst conceding just 24 goals, with his performances contributing massively to his side's commendable assault on the Premier League title.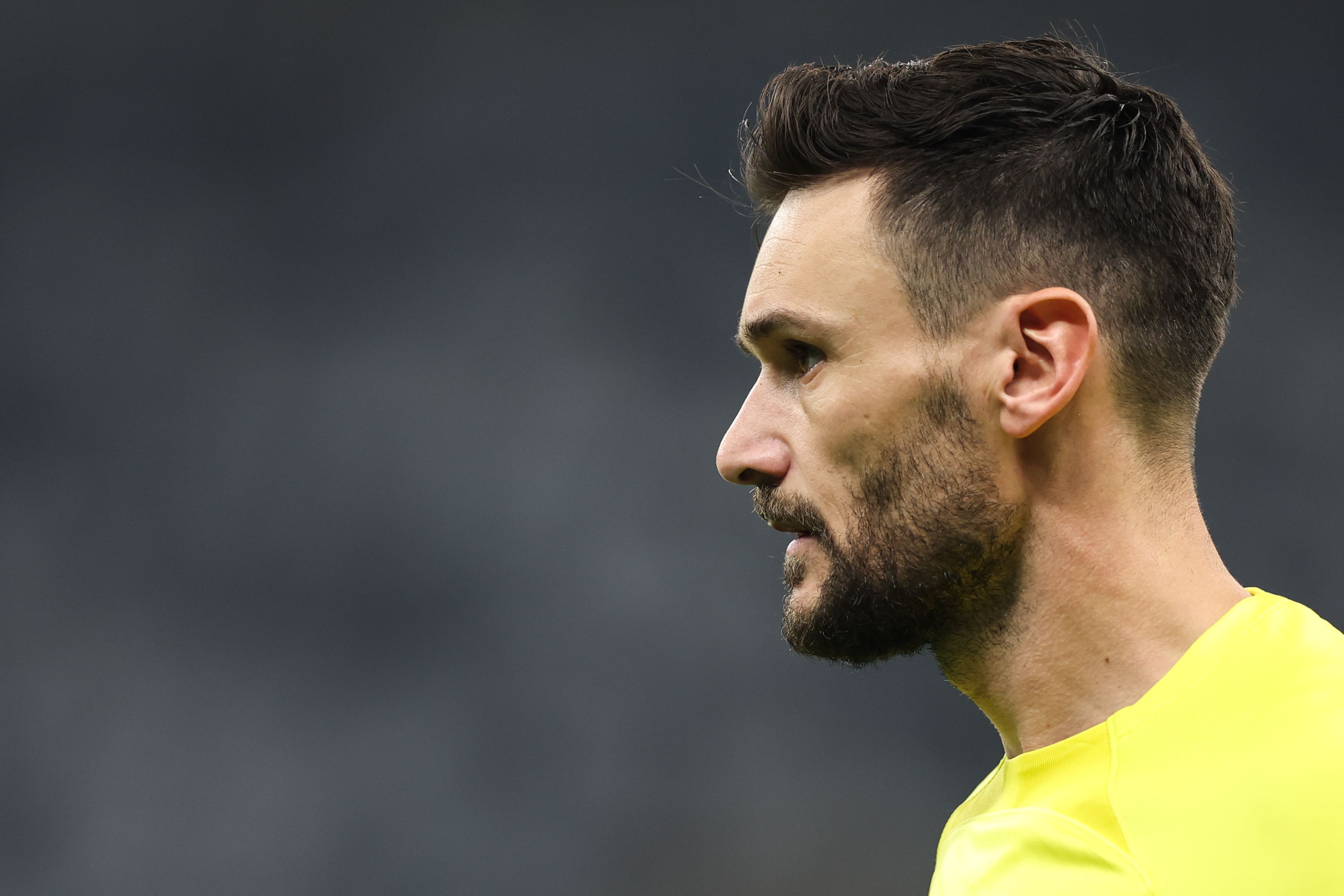 Given that the 35-year-old has averaged 13 clean sheets per season since descending on the English top-flight, a quick calculation tells us that Lloris would require another six campaigns before he could trouble Čech's legacy. Lloris would be 42 by 2029, so it's probably unlikely he'll still be starting regularly in the Premier League. Nonetheless, it isn't impossible.
*
De Gea and Lloris are the two goalkeepers with chances - albeit long shots - at reaching Cech's record. But in the chasing pack outside the 100 club, who is getting close to recording 100 Premier League clean sheets?
Alisson Becker – Liverpool
By virtue of his nationality, majestic goalkeeping talents, and some epic title battles with Manchester City, discussions regarding Liverpool's Alisson Becker are often caveated with a comparison to Ederson – and vice versa. Whilst Alisson could be considered a better all round goalkeeper, from a clean sheet perspective, Ederson and the Manchester City defence are ahead.
Alisson's Premier League initiation came a full year after Ederson's switch from Benfica, and currently finds himself 27 clean sheets short of the Manchester City stopper's tally with 74 in total. Whilst this figure represents an almost insurmountable gap in the context of a single season, Alisson does have a tougher gig – a reality that has become particularly pronounced as a consequence of Liverpool's underwhelming 2022/23 campaign.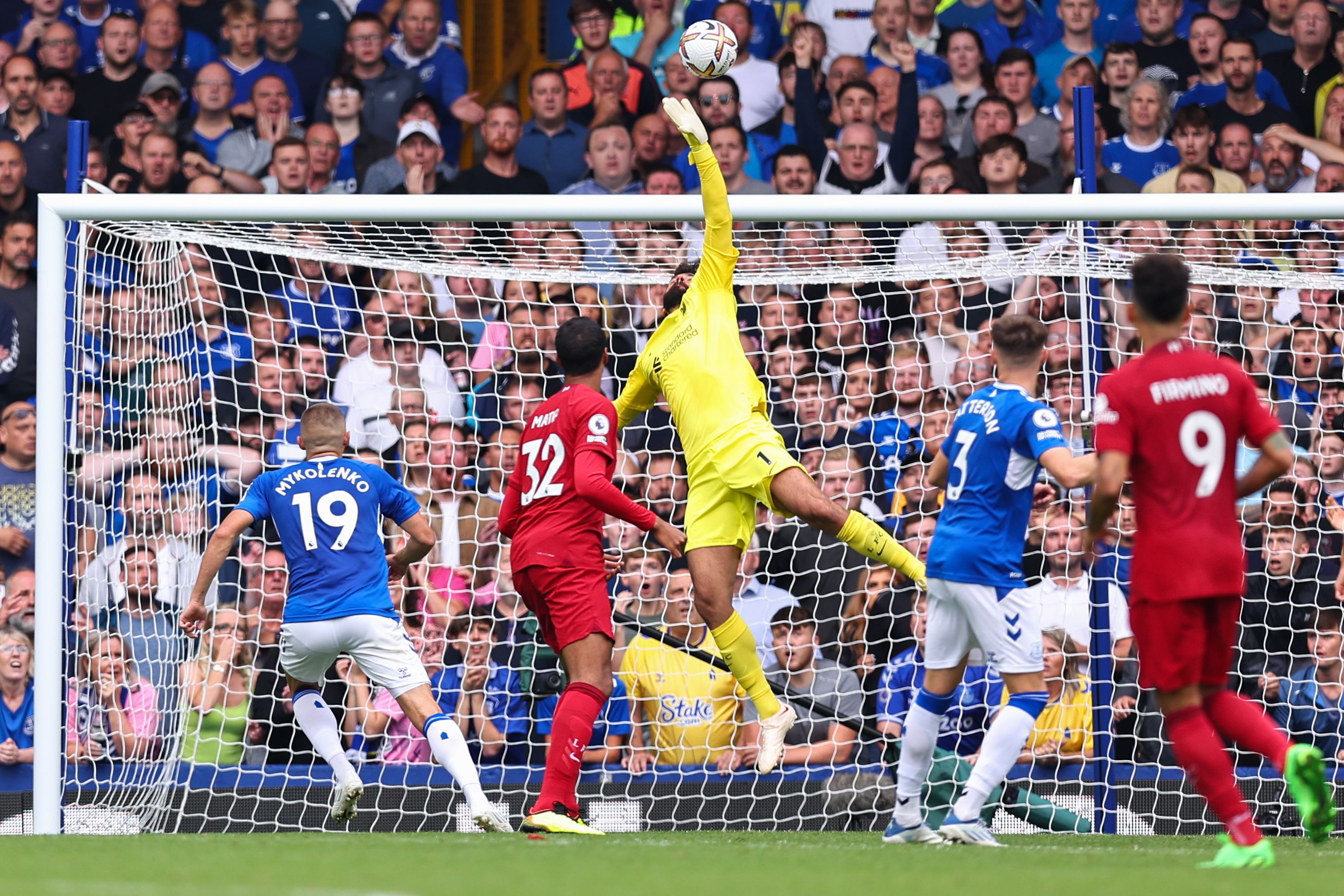 Indeed, given his side's swashbuckling approach, underpinned by Jurgen Klopp's 'gegenpress' strategy and his desire to operate with a high defensive line, Allison is often vulnerable to one-on-one situations, with the opposition effectively clear on goal as soon as they break through Liverpool's 'trap' (a scenario which has surfaced with increasingly regularity this season).
Therefore, a return of 74 shut-outs in 162 Premier League outings is a hugely respectable outcome. Assuming the Brazilian adds a few more clean sheets to the ten he has accrued so far this term, one could feasibly expect Allison Becker to be enrolled into this elite association of goalkeepers by the conclusion of next season.
Lukas Fabianski – West Ham United
Retired Polish international goalkeeper Lukas Fabianski has plied his trade in the Premier League since 2007, after leaving Legia Warsaw in his native homeland to join Arsenal. After seven years at the Emirates, Fabianski swapped North London for South Wales, signing for Gary Monk's Swansea City in July 2014. The Pole built his reputation as a solid Premier League goalkeeper at the Liberty Stadium, completing 39 of his 149 league fixtures with the Swans without conceding a goal.
Returning to the English capital in 2018, Fabianski has claimed a further 37 clean sheets with current club West Ham, resulting in a cumulative total of 85 shut-outs in 340 top flight appearances. Whilst this means that Fabianski has picked the ball out of his net in 76% of his Premier League outings, it's worth noting that he's been part of a side finishing in the bottom-half of the table in four of his previous eight campaigns.
Despite needing only fifteen clean sheets to inscribe his name into the history books, time is against Poland's 2018 Footballer of the Year. At 38 years-old, Fabianski not only has gradual physical aging to contend with, but also has a hugely-talented deputy breathing down his neck for the Hammers' number one jersey.
Indeed, David Moyes already appears to be mobilising Alphonse Areola for more regular first-team action, utilising the French international in European ties over the last two seasons, as West Ham follow up last year's impressive run to the Europa League semi-final with a strong start to their inaugural Europa Conference League campaign.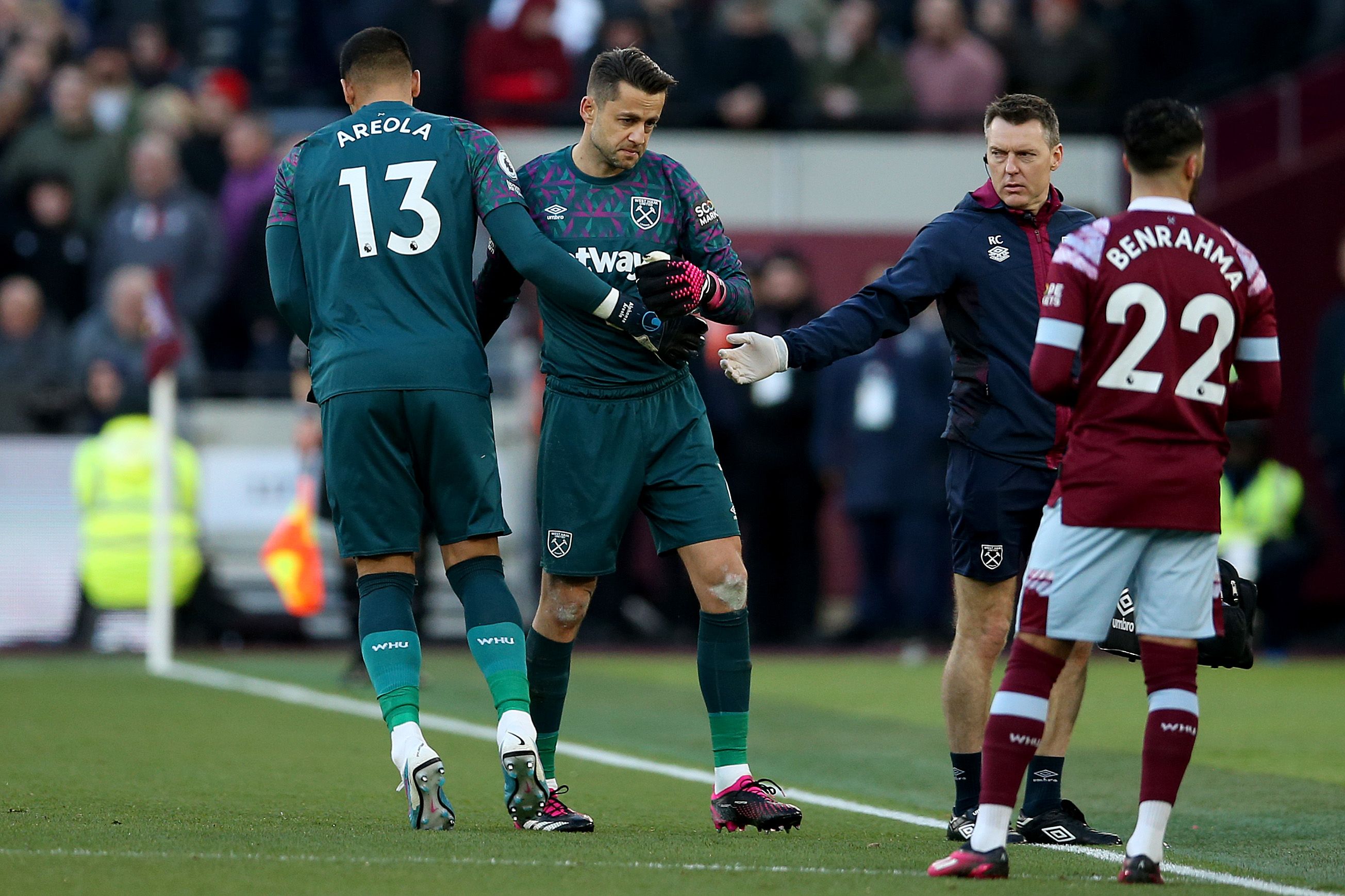 Barring a miraculous turnaround in fortunes for a West Ham side who have toiled for most of the 2022/23 season, Fabianski will close out the campaign still a little shy of the magical 100 benchmark. He may end up finishing the job elsewhere.
Honourable mentions
Asmir Begović – Believe it or not, Asmir Begović is still just 35 years of age. The ex-Portsmouth, Stoke City, Chelsea, and Bournemouth stopper is now at Goodison Park, and possesses a proud record of 63 shut-outs in 256 Premier League outings. You might get long odds on Begović becoming a member of the EPL 100 Clean Sheets club, but stranger things have happened – the Bosnian once scored from his own penalty area whilst playing for Stoke City.
Jordan Pickford –Speaking of Everton, current first-choice goalkeeper Jordan Pickford will also have ambitions of securing 100 clean sheets at some stage of his Premier League tenure. Nevertheless, he'll need to protect his goal for ninety minutes on a further 40 occasions to achieve this, with progress in this endeavour understandably slow given the Toffees' recent troubles. He currently has 60 clean sheets in 237 appearances.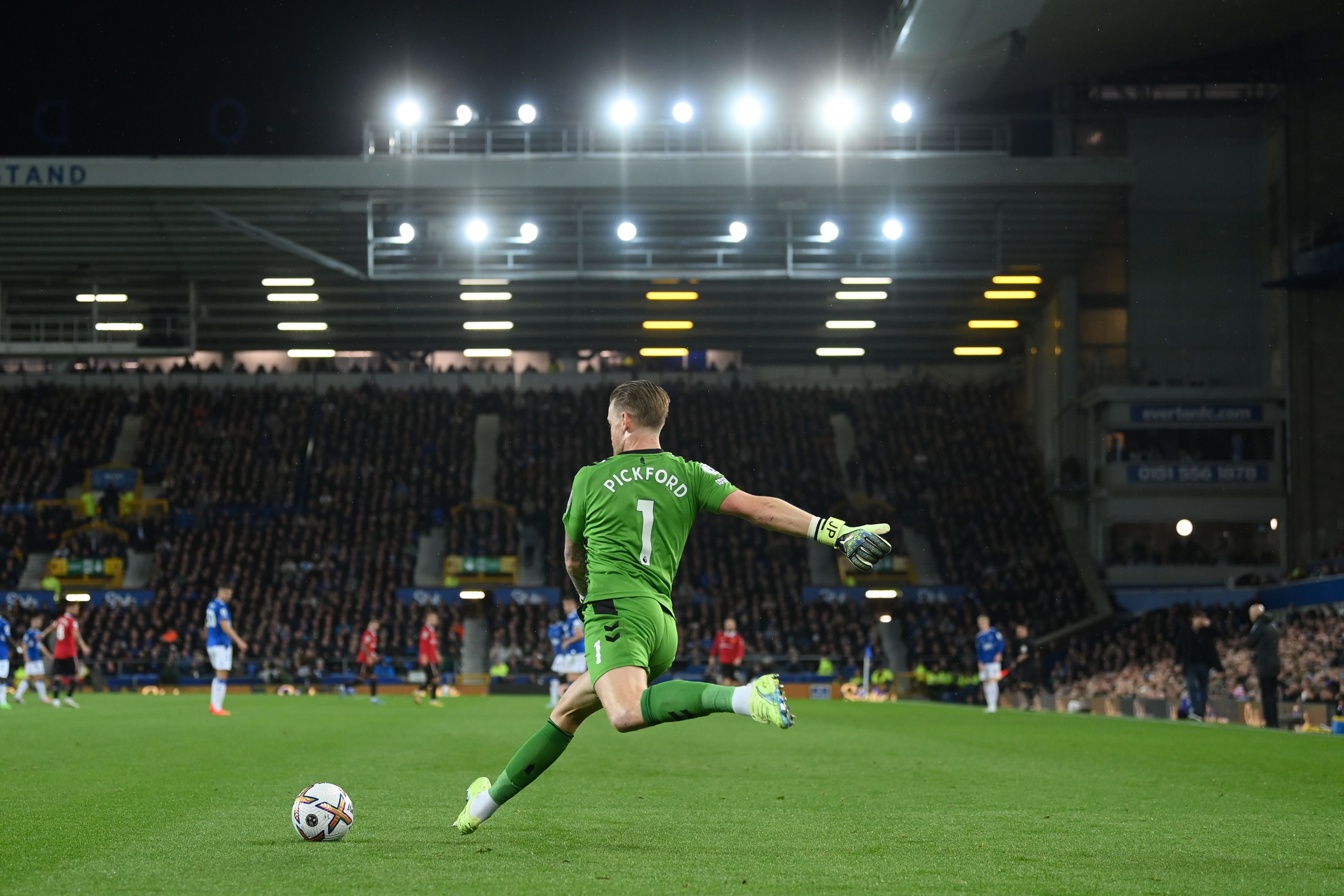 Aaron Ramsdale – The young Englishman may be in the infancy of his Premier League career, but Arsenal's charismatic man between the sticks has already registered 34 clean sheets in 136, with 24 of these coming for Arteta's side. Ramsdale's return of five shut-outs in each of his relegation-bound campaigns - firstly with Bournemouth and then Sheffield United - is a better statistic than how it reads on paper, with his goal relentlessly under siege during his time in both Dorset and South Yorkshire.
The Stoke-born stopper has played a significant role in Arsenal's recent ascent to the summit of the Premier League table, and will no doubt surpass last season's personal best tally of 12 clean sheets this term; a total he matched last weekend in the Gunners' convincing 3-0 victory over Fulham at Craven Cottage. At just 24 years of age, it seems inevitable that Ramsdale will not only reach 100 clean sheets, but also challenge the Premier League's overall record – whatever this may look like after Messrs De Gea, Lloris, Ederson, and Alisson hang up their gloves.