Goalkeepers can often move from their 18-yard box to an executive role with an elevated focus.
One of the most important phone calls Edwin van der Sar took before swapping clean sheets for the shiny suits in the corporate suite was from fellow Dutch and Ajax legend, Johan Cruyff. Cruyff saw something in van der Sar that was earthed beyond the football world. Millennium's modern vocabulary would cite it as a transferable skill or some such buzzword.
A four-time Premier League winner and Champions League penalty shootout hero, the 6ft 6-inch stopper also played 130 times for his country. His huge frame was an asset but size is not always a cheat code for leadership. Van der Sar possessed a serenity, an economy of movement and a mindset that scanned multiple possibilities, saving his teams an unquantifiable number of points. Presence can be quiet efficiency. It is often unrecognised or overlooked in a loud world.
When he moved to the established Old Trafford winners' circle in 2005, van der Sar was already challenging Paul Scholes and Ryan Giggs on whether they ever considered a career abroad. Here was a man with global thinking, one that posited self-improvement and challenge above all else. The entrepreneur needs to think well beyond the next action or current territory. Goalkeepers are different, aren't they?
Take the legendary Oliver Kahn, Bayern CEO since 2021, 20 years since the dramatic denouement of the 2001 Bundesliga season, a day that may even out-muscle the 'Aguerooooo' moment of 2012. When Hamburg went ahead with just injury time to play against Kahn's Munich, Schalke fans started the celebration engine prematurely as they defeated lowly Unterhaching in Gelsenkirchen.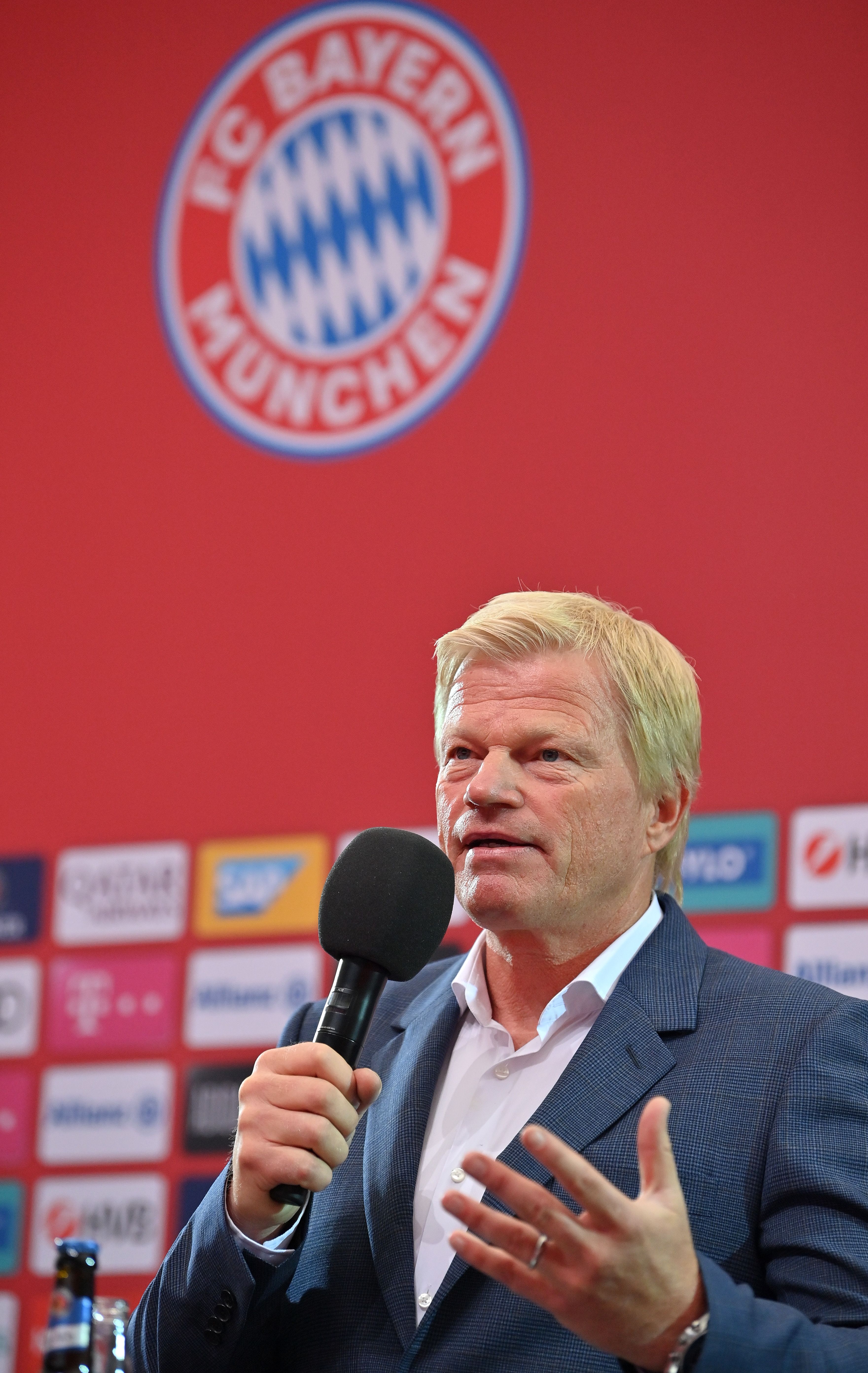 Resisting the 'inevitable' narrative that Die Knappen were destined to prevail, Kahn grabbed the ball and pushed his traumatised colleagues for one last effort to save the title. Sure enough, Bayern scored with literally the last kick of the game to salvage a draw after Hamburg's keeper inexplicably picked up a backpass. Kahn celebrated wildly with the corner flag and added Old Big Ears just days later when he kept out Mauricio Pellegrino's spot-kick.
In that week alone, 'Der Titan' had shown leadership qualities that transcended the immediate distress of imminent failure. Looking into the abyss was not an option. Brazilian novelist Paulo Coelho once said that life rushes from Heaven to Hell in a matter of seconds. This was that moment in reverse. It's the perfect training school for taking the blows and knocks at the top of the company tree.
Cruyff knew that van der Sar had come from "the university of football, the university of life" and was a player that had learnt to manage this rollercoaster. The BFG became marketing director of the Amsterdam club in 2012 and was made CEO of Ajax's total football project in 2016 with impressive results under Erik ten Hag. He has proven to be a sharp negotiator and can even pen touching open letters to his old haunt with real empathy.
Life is about these connections to people but at the coalface, goalkeepers keepers tend to stick to their own mini union cabal in training. Wrexham's Mark Howard, host of the Yours, Mine, Away! podcast is very definitive on mindset and how this can translate into entrepreneurial career paths: "We're used to working for 90 minutes in our head and physically for only 10 minutes of a game on and off. We are honed to mentally keep in tune, which carries over into running businesses."
Yet it was only 15 years ago that goalkeepers were being marked as unqualified to manage the actions of colleagues on the pitch. PGMOL's head of senior referees' development even managed to consolidate the old trope that they are too far removed from on-field flashpoints to take a captain's responsibility.
If anything, the first-person prism provides a wide sweep and scan; a sense of true perspective and an ability to think logically when it's easier for teammates to get sucked in by the surrounding slipstream of rage. The backstop can see everything that happens on the factory floor.
And the best are used to mistakes. They have to be infallible. Robert Montanaro may not be a name as well publicised as Oliver Kahn or Edwin van der Sar, but his theory as to why those between the posts make good businesspeople is founded in a professional playing background across the United States, UK, and the Nordics. He combines this experience with a qualified academic perspective, holding a Masters degree in marketing and working in the corporate world for US glove brand SETGK, amongst others.
"Footballers, and even just high level athletes in general, are well suited for the business world due to the lessons you learn in sport. One aspect however which I think is definitely more apparent in the position than anywhere else is the necessity to learn and bounce back from mistakes as well as the confidence to push through when adversity sets it". With 70% of start ups failing during years two through five, Montanaro's sentiment rings true. It's a tough game on and off the pitch, and tough hits are inevitable.
Goalkeepers can see the iceberg coming and decision-making can be informed rather than just reactionary. Iker Casillas became deputy CEO of the Real Madrid Foundation in 2020. He was the ideal choice, embodying core human values that crowds around the world have appreciated. The Spanish international was a protector of his breed too, especially supportive of Loris Karius post-Kyiv, citing that there were many more serious problems in the world.
Casillas has started an accelerator for startups called Sportsboost with the backing of La Liga. One of the seed companies detects early stage cardiac problems, an issue close to the three-time Champions League winner who suffered a heart attack during a training session at Porto. Perspective is everything. Number ones have to think of others. Sacrifice, solitude and then some.
That "university of life" qualification is a very important toolkit. Asmir Begovic has been a refugee twice in his life. No training ground that prepares for that. He is also the only current professional goalkeeper in the UK to publicly run his own glove brand, although there are others who own brands but stay behind the scenes. "I'm a professional first and foremost but when opportunities come up, I like to take them," he said. This speaks of the keeper's never-ending quest, the one that has them dialled in permanently to possibilities.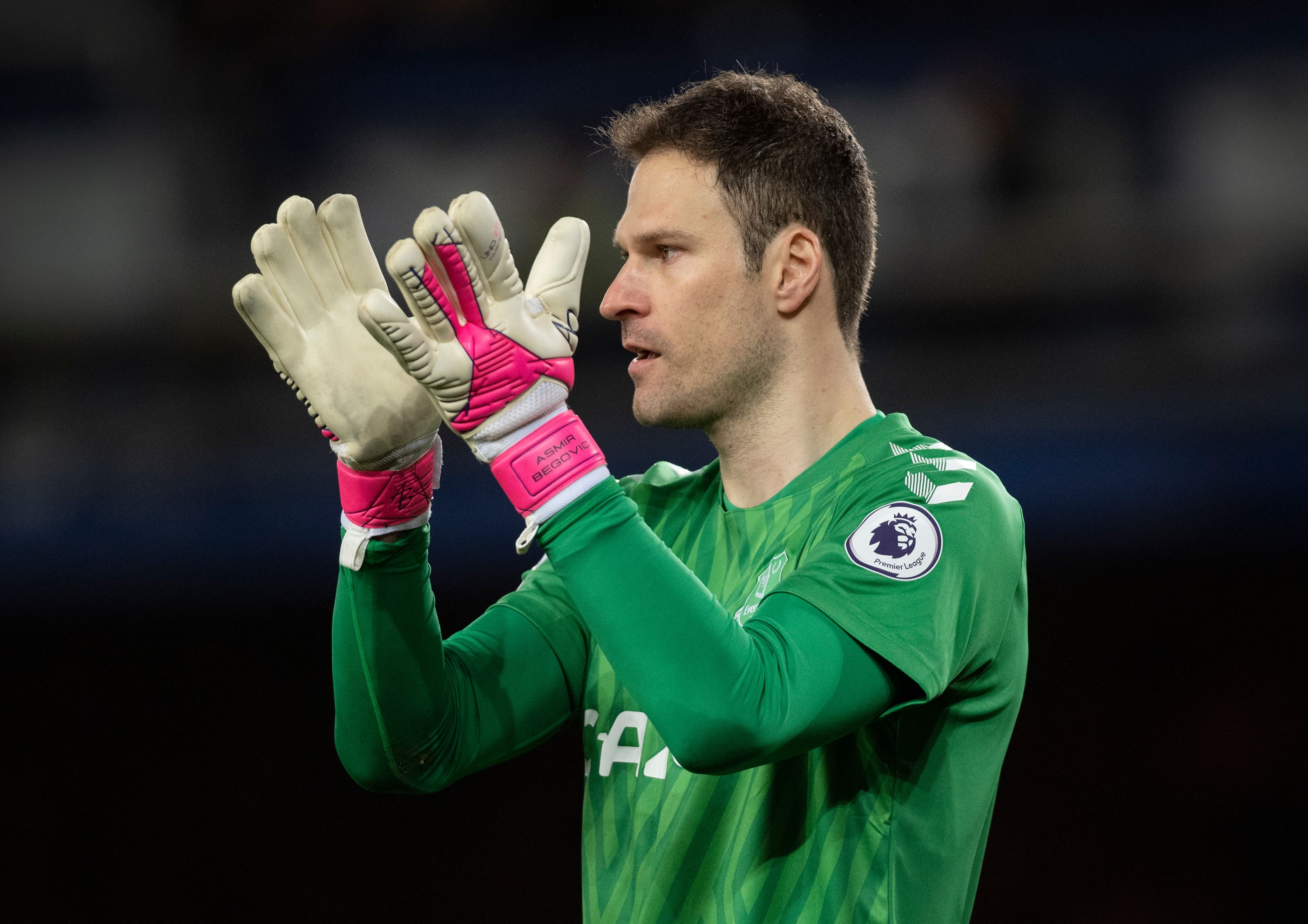 Petr Cech wouldn't have a problem creating a bucket list. Currently "dancing on ice" as a goaltender for Chelmsford Chieftains at the age of 40, the competitive spirit still burns fiercely. The multiple linguist and avid drummer transcends the myopia of football bubbles. He was always literate in the business of communications, providing a clear candidate for Chelsea's technical and performance adviser in 2019.
"The biggest part of my game was I could organise people to make my job much easier. I was always a representative of the team talking to the board. I was always interested in how the club worked." It showed in the transfer market with the addition of Edouard Mendy and his empathy with the likes of Callum Hudson-Odoi fighting to be seen in a team of stars.
Despite all this multi-tasking, it's a curious trait of commentators to admire the custodian's extra concentration by simultaneously belittling it. The goalkeeper's had "nothing to do" is the eye-rolling trope, as if animated action is the only barometer by which to measure the value of an employee. They don't only come alive when enemy invaders enter their airspace.
Let us leave the last word to Kahn: "In my eyes, it is incumbent on all of us to always learn, to never rest and to always be open to something new. If we can inspire others and not impose any prohibitions on thinking, we will succeed in pushing something forward." Goalkeepers can never stop or switch off for a second on the pitch. Maybe that's why they can do the business off it.