Five of the best you definitely won't forget…
Not every professional goalkeeper can be an international superstar, a record clean sheet holder, or a Golden Glove winner.
Some current and former goalkeepers have produced heroics that have perhaps gone unnoticed on the biggest stages, but have obtained 'heroic' status amongst local fanbases. Others have had a dual influence; their goalkeeping exploits have earnt them a name as much as their one-of-a-kind personas off the pitch.
There is a special place for the cult-hero goalkeeper. The ones who go into hiding between major tournaments and spring forth when the moment comes, or those who have left iconic goalkeeping legacies for millions of fans.
Keylor Navas
Keylor Navas has inspired a generation of goalkeepers in Costa Rica on an immeasurable scale. Navas has a mighty CV, with long-term spells at Real Madrid and Paris St Germain, and he holds the most international caps ever for a Costa Rican goalkeeper (110). The Costa Rican star has also kept an impressive 42 clean sheets at the international level, including four at his three FIFA World Cups.
But Navas is a player who remains humbled by his modest roots and his dedication to his Christian faith.
Navas' endearing, down-to-earth personality made him a cult hero at PSG and Real Madrid and he is well known in the international football community for producing heroics for Costa Rica in international competitions.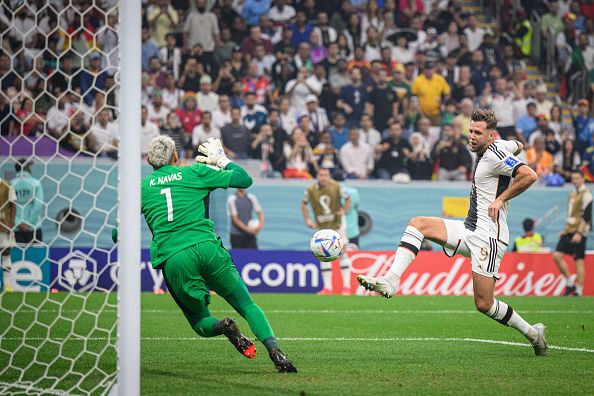 In his homeland, Navas is a completely revered figure for his achievements, which place him as one of the potential CONCACAF goalkeeping greats. His status in Costa Rica is enshrined in cultural and social folklore.
In 2017, a group of Costa Rican filmmakers created a movie based on Navas' rise from Perez Zeledón, a town in Costa Rica outside San José, to Spain and eventually Real Madrid. 'Hombre de Fe', or Man of Faith, is one of many artworks produced by the nation to showcase their infatuation towards their footballing idol. In addition, the many murals of 'La Pantera', the Panther, around Costa Rica highlight how popular Navas is in the Central American nation.
José Luis Chilavert
Paraguayan goalkeeper José Luis Chilavert was an iconic shot-stopper and expert set-piece taker in the 1990s and 2000s. Chilavert is regarded as one of Paraguay's greatest-ever goalkeepers and he also caught the eye of the international crowd for his expressive style.
'El Buldog' spent much of his domestic career playing in South America and had a clear love for the continent, particularly Argentina, where he spent most of his career playing for Vélez Sarsfield.
The marauding goalkeeper also had a humble start to life. He grew up in an impoverished family, where he didn't have shoes for many of his formative years. But this didn't stop Chilavert from reaching the very top. In 1998, he captained his beloved Paraguay to the last 16 of the World Cup. He only conceded twice in four matches before his side was eliminated by hosts and eventual winners France after extra time.
Before hanging up his gloves, Chilavert helped Paraguay reach a second consecutive World Cup in 2002. La Albirroja were, however, eliminated in the group stages this time around.
In his twilight years, Chilavert has been touted as someone with the credentials to become the next Paraguayan president. He is a figure who understood the poverty and social inequalities in South America, has a national and international following to underpinning his potential political rise, and to some is seen as a populist figure in the mould of Che Guevara.
However, a post-retirement career in punditry and commentary appeared a more settled option for El Buldog. Chilavert's maverick exploits as the second-highest goalscoring goalkeeper in international football were enough of a legacy to keep him content with his image in the public eye, settling for a quieter life after football.
René Higuita
René Higuita, not so subtly nicknamed 'El Loco', or the Madman, is one of the most memorable, iconic goalkeepers in world football. The Madman from Medellín was entertainment personified on the pitch. A few of his showpiece moments include feinting past Gary Lineker, scoring 41 goals, gifting Roger Milla a goal at Italia '90 and teasing England at Wembley with his infamous scorpion kick save in 1995.
Despite his bizarre moments, Higuita's influence on goalkeeping development is often understated.
He was used by the Colombian national team as an 11th outfield player and is often referred to as the one of the early sweeper 'keepers. It was a contentious role in football during the 1980s and '90s, but Higuita's technical brilliance demonstrated the effectiveness of this trailblazing role for the goalkeeper. El Loco was so instrumental to Colombia's success that he helped pave the way for three consecutive World Cup appearances between 1990 and 1998.
Higuita stated that his inspiration to be expressive, entertain, and play without fear came from watching kids play drop-down games on the streets of Colombia, saying 'children have always been my inspiration. I always saw them in the street or in a park trying out bicycle kicks, and I told them it would be good to do it in reverse'.
It was this grounding and closeness to Colombian street football that shaped Higuita's unique outlook on the game and made him one of the most well-liked and well-remembered cult goalkeepers of all time.
Neville Southall
A true one-club man, Welshman Neville Southall spent most of his career at Everton, where he played over 750 matches during a 17-year spell.
Some regard the straight-talking goalkeeper as one of the best, especially at his pinnacle during the mid to late 1980s. However, despite a consistency to rival some of the world's best goalkeepers, Southall arguably carried an aura of the underdog throughout his career.
In his teenage years, Southall aspired to become a professional footballer and had unsuccessful trials with the likes of Wrexham, Crewe Alexandra and Bolton. Following setback after setback, Southall eventually resigned himself to a career as a binman, for which rival fans would taunt him throughout his career.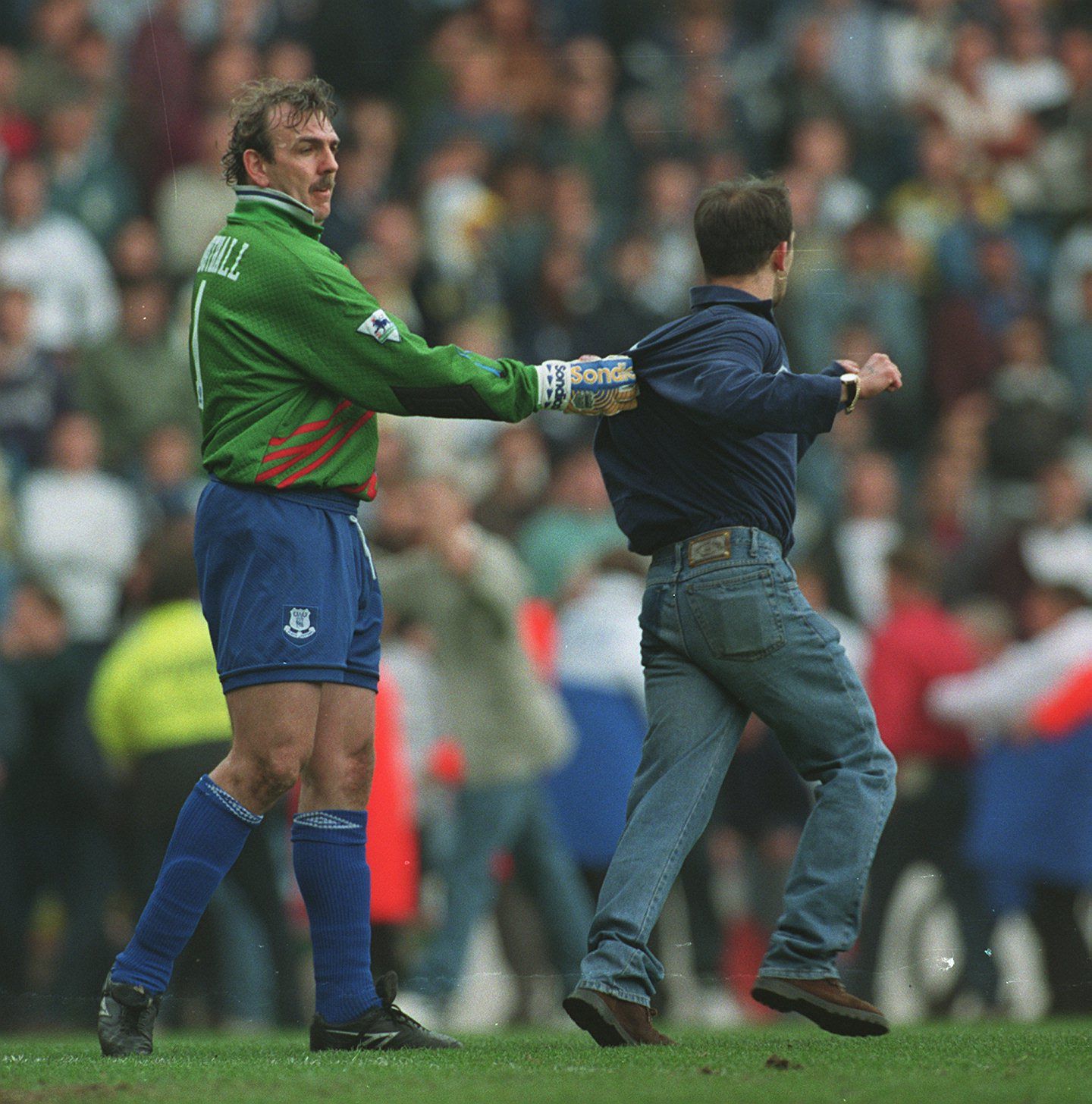 His big chance came for his local side Llandudno Town before working his way up through the leagues to eventually move to Bury, and then a life-changing transfer to Everton in 1981.
Southall's working-class background and determination to make it in the game earned respect from the Everton faithful. He repaid the club tenfold with the most clean sheets in the club's history.
A hard-working outlook was part of Southall's persona. He had a true rapport with the Toffees' fanbase and once declared, 'they're quite aggressive because it's a hard city and you have to fight for what you want and sometimes just to earn a living. They're determined. They have a great humour, but a bit of class to go with it too.'
The us vs them outlook enshrined Southall as a true Blue great and also led to him being voted the Toffees' all-time cult hero.
Guillermo Ochoa
Some players are destined to perform on the biggest stage and Mexico's 133-capped goalkeeper Guillermo Ochoa falls firmly into this category.
Ochoa played at his fifth World Cup in Qatar at Christmas, and his commitment to perform for Mexico on the highest stage inducted Memo into an elite category as one of only eight players to make a World Cup squad five times in the competition's history.
He has not ruled out the prospect of returning at the 2026 edition, which will be played in Mexico, the USA and Canada, where he would become the only player to feature in six World Cups.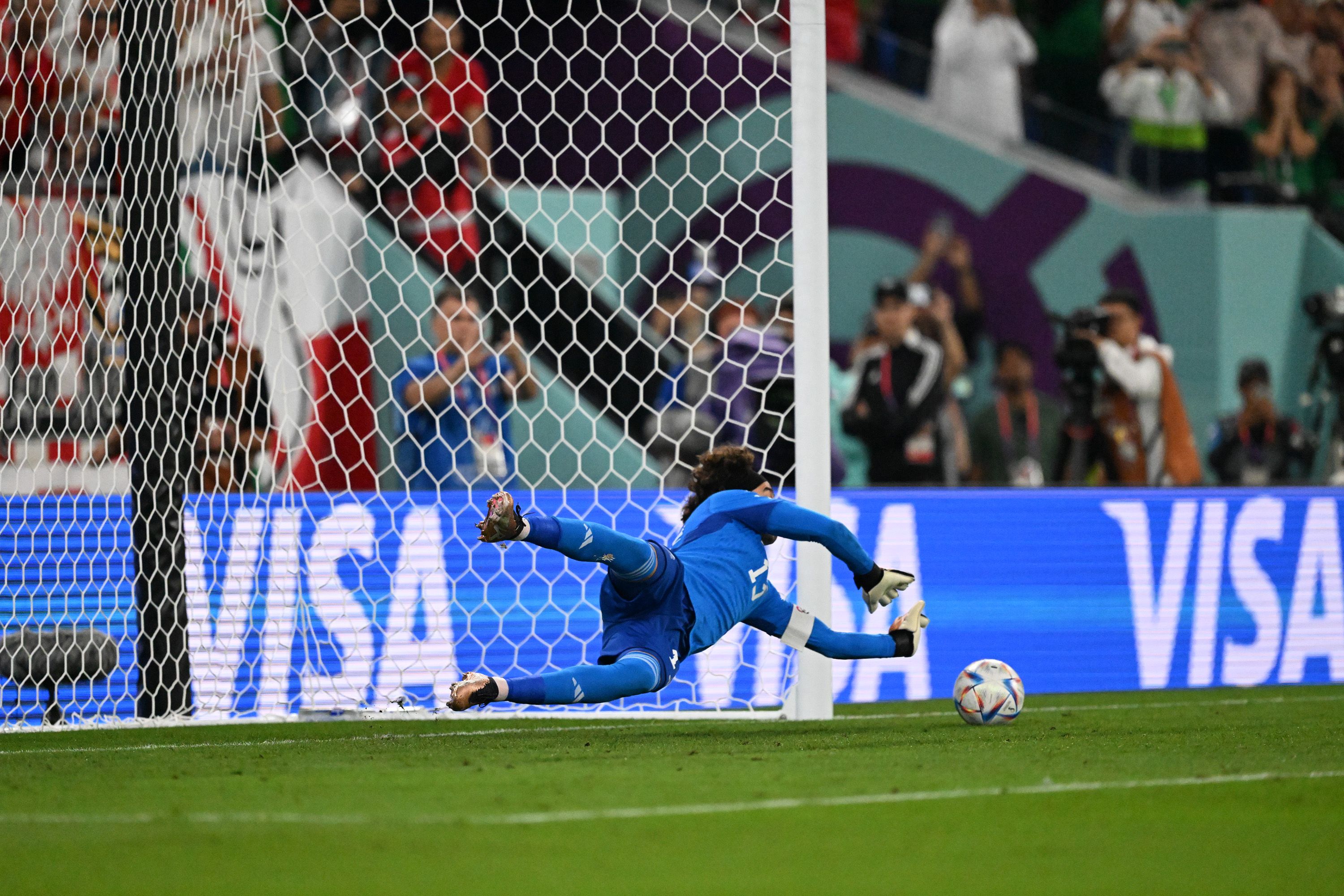 Even though latter stage appearances haven't generally been expected of Mexico at major international competitions, Ochoa has always given a strong account of himself. In particular, putting his body on the line and producing some spectacular reaction saves at the 2014 and 2018 World Cups earned plaudits among Mexican and international fans.
At the age of 37, during the 2022 Qatar World Cup, Ochoa still had enough flexibility and class to produce another memorable moment to etch himself into Mexican football folklore. In a must-win final group game against Poland, the Eagles were awarded a penalty and prolific striker Robert Lewandowski was the taker. Unfazed, Ochoa got down superbly to repel Lewandowski's spot-kick.
The moment sparked true emotion from fans and teammates alike. It was also a moment that exemplified Memo's knack for holding his nerve during the proverbial crunch time, confirming the veteran's standing as an international cult hero goalkeeper.