A candid discussion with one of goalkeeping's good guys, Chris Kirkland recounts a life shaped on and off the pitch by his career between the sticks…
| The Goalkeeper's Shadow |
Chris Kirkland is a name that has been well-publicised in recent months.
A career that lasted eighteen years from start to finish, spanning the heights of Champions League and international football to coaching in non-league, was thrown back into the spotlight when the Times' Henry Winter sat down with Kirkland to discuss his battle with mental health over the years.
Since revealing that he'd been suffering with a painkiller addiction since 2013, Kirkland's story has been published and republished by major news outlets across the UK and beyond. His honest approach to the struggles he has faced off the pitch will have undoubtedly been refreshing for those who may still be suffering in silence. As the 41 year old noted previously in one interview, there are many professional footballers out there today who suffer with such mental health difficulties.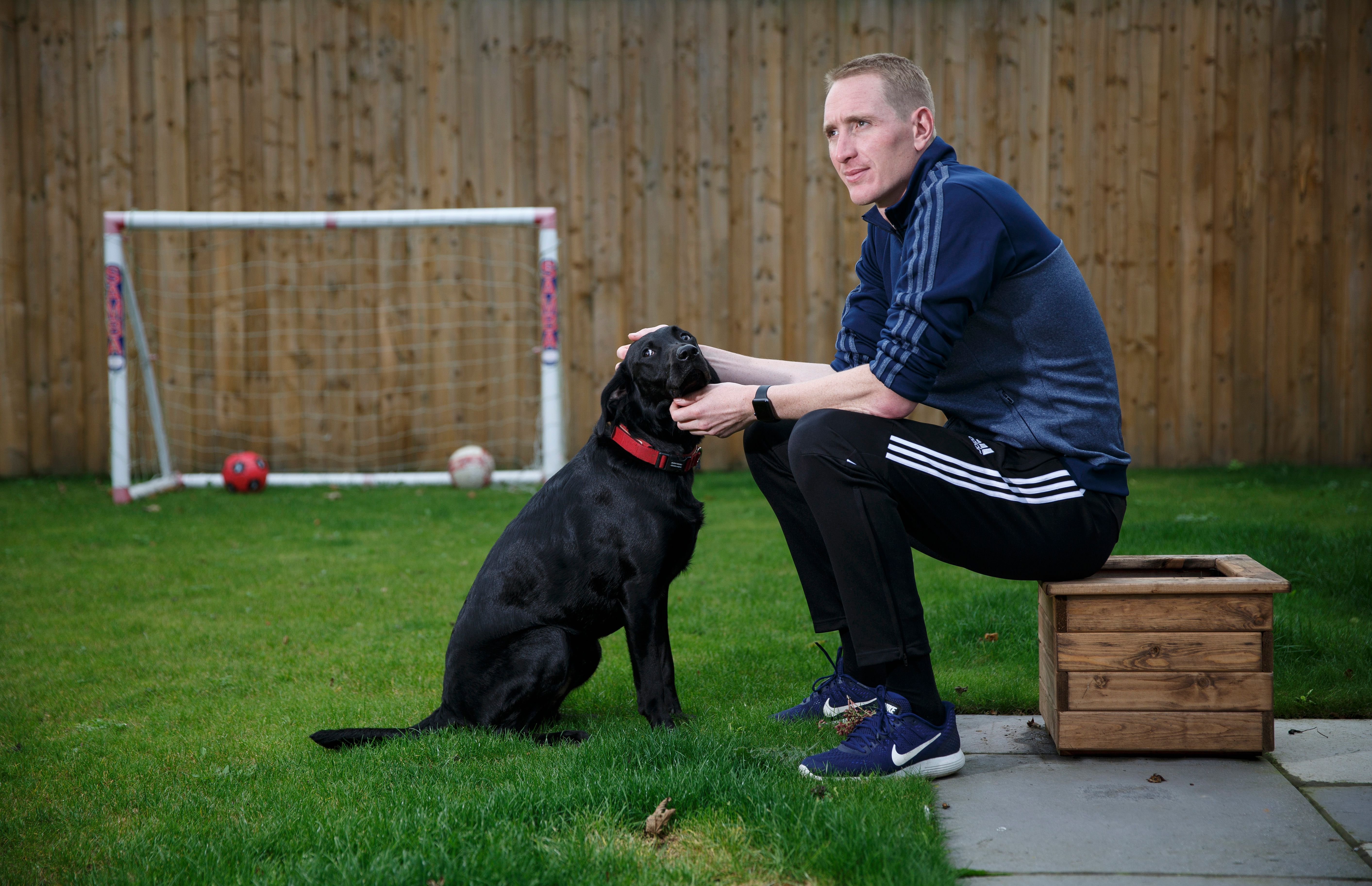 The well-documented cases of Paul Merson and Paul Gascoigne in recent years have shone a spotlight on addictions that can, in part, stem from a career - or, perhaps more appropriately, a lifetime - at the top level of elite sport. That's not to say that football is entirely responsible for said issues, but as Merson noted in an interview with Sky Sports, the game played its role.
And it is indeed a 'life' in goalkeeping that Chris Kirkland has lived. A life shaped by the unique shadow of the position that has followed him mentally and physically on and off the pitch.
But there is - and has always been - so much more to Kirkland's career than his addiction. One would be forgiven for their mind drawing to Kirkland's recent press coverage, rather than his extensive and successful playing career, when his name is mentioned. A career on the pitch that deserves equal attention, and was equally as important to him.
*
"I think I was 100 appearances short of where I could have been at the end of my career", says Kirkland, speaking to Goalkeeper.com in his first full exclusive interview since The Times' publication in July.
"But, I had some brilliant times. From standing on the Kop at Anfield as a seven year old to standing between its goalposts is an incredible memory. Likewise, I had a great time at Wigan - probably my best spell between 2006 and 2009 - and then at Sheffield Wednesday, another really historic club".
Kirkland's jumpstart to the top of the English game fitted the definition of a cliché 'meteoric rise'. With only 24 (admittedly very solid) performances to his name between 1998 and 2001 with Coventry, the then 20-year-old was signed alongside Jerzy Dudek under Gerard Houllier at Liverpool, replacing Sander Westerveld.
His first season at Anfield saw him understudy Jerzy Dudek in the Liverpool goalkeeping department, as the Reds powered to second place finish - their best in the new Premier League era at the time. A string of errors as the 2002-03 season reached Christmas saw Kirkland usurp Dudek and start in 14 consecutive matches for the Reds through the winter period, before multiple injuries hampered his progress the following year.
The Englishman regained his place as number one - aged only 24 - as the to-be historic 2004-05 season began.
"Of course, I remember my debut at Liverpool really well. It was against Grimsby in the cup, and we actually lost. It was 1-1 and we went to extra time, and the game looked to be heading to penalties, and I was beginning to think that I might get a penalty shootout in front of the Kop on my debut night.
"And then, I conceded the best goal I think I've ever conceded in my career, to be fair! It was a shot from Phil Jevons, about 30 yards out with the away supporters behind me. I could have dived twice and got nowhere near it. As soon as he left his foot I knew I was in trouble! I was devastated to start with a loss, but I did end up making my debut, Premier League debut and Champions League debut all in the same week. It doesn't get much better than that", reminisces Kirkland.
As we continue our discussion, Kirkland affirms that - as most can appreciate - you can't reject an offer from a club like Liverpool, less-so when it's a boyhood dream to play for them. The 'validation' of playing for the Reds, especially at a relatively young age as a goalkeeper, is something that can put a player on a one-way path to stardom. But there's more than one side to external validation - especially as a goalkeeper.
Praise for Kirkland came with its criticism. Sven Goran Eriksen deemed him the future of English goalkeeping, whilst Gordon Strachan - with whom Kirkland reminds us he has a good relationship - described him as a 'big bambi who couldn't kick the ball out of the penalty box'. Steve Bruce and Roberto Martinez both expressed their belief in Kirkland's ability throughout his career, with Martinez saying around 2008 that he was 'up there with the best' and Bruce commenting that 'he should have a stack-full of caps [for England]' and that he should have been considered in the same bracket as Joe Hart.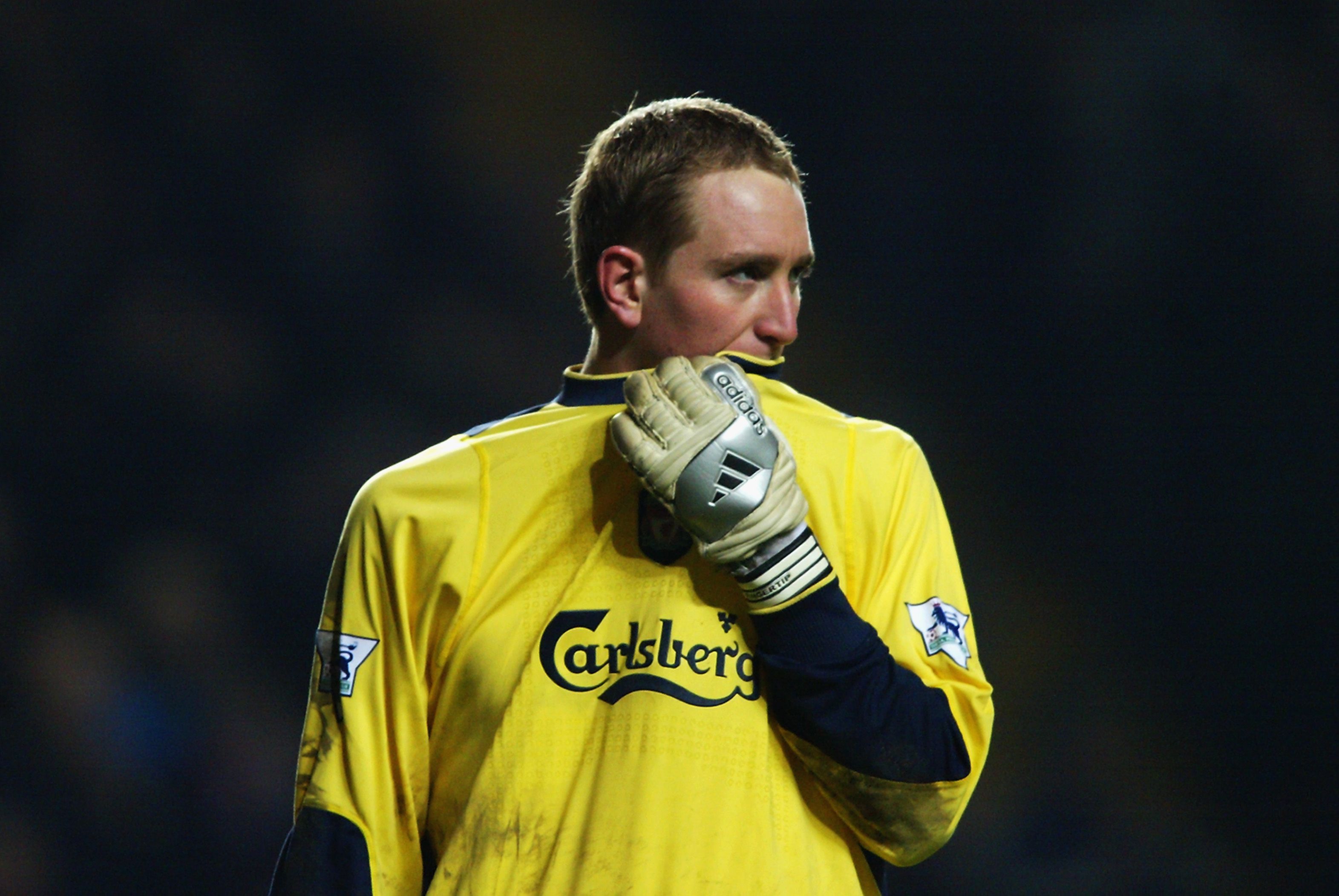 "It's true what Gordon said!" laughs the Englishman.
"I couldn't kick the ball out of the 18 yard box until I was about 17. But that was Gordon's way of making sure you don't get too big for your boots, and keeping the pressure off.
"The thing is, when it comes to 'validation', we got beaten 9-1 when I was at Coventry against Spurs. It was horrible, but when I watched the game back, there was little I could have done about any of them. I mean, if you'd saved any of them, you're talking about world class saves.
We recorded with Kirkland the week following Bournemouth's 9-0 defeat to Liverpool, marking the end of Scott Parker's time at the club. Bournemouth's starter between the sticks that day was Mark Travers, himself only 23.
"I do feel for him, but the only way you bounce back is to train harder. You know, I remember the game after we lost to Spurs, it was a Sunday. Normally, we had Mondays and Wednesdays off, but we trained all week after that. I was out on the training ground morning and afternoon thinking about it, but then on the Sunday we won 1-0. To keep that clean sheet was such a relief", reminisces Kirkland.
"Mark has done well, and he's holding onto that number one spot. He seems like a good lad. We all have good and bad games, but it's about how you respond".
It was at Wigan where Kirkland had the best years of his playing career. Under the stewardship of three different permanent managers (Paul Jewell, Steve Bruce and Roberto Martinez), Kirkland made over 100 appearances in six years and was ever present in the Latics' starting eleven between 2006 and 2010 especially, winning the Players' Player of the Year and the Media Player of the Year in his first full season at the club.
"You have different relationships with different goalkeeper coaches", says Kirkland, explaining what made him tick at Wigan after injury had overshadowed his last season contracted to Liverpool, spent on loan at West Brom.
"When I was at Liverpool, I had Joe Corrigan. It was quite traditional training, working your hands, and a lot of up/down stuff - same as at Coventry. We worked really hard, and I felt I improved no end - it was the training that I absolutely loved. Then, Gerard Houllier left and Rafa Benitez came in, bringing with him a Spanish goalkeeper coach. The training was totally different", muses Kirkland.
"Rafa would always discourage me from catching the ball. He always wanted me to punch. I would come out and call for a cross, catch it, and he'd stop the session! Even the simplest catches, there was a massive focus on punching and parrying. From day one I didn't feel it was going to go well, and I could feel myself not as sharp. I was leaving training and going down to a local park with one of the other goalkeepers to try and actually get some work in.
"When I left on loan to West Brom, I joined back up with Joe Corrigan. In those first ten games, I felt I'd got my fitness back, and then I got hit in the side and split my kidney. Rafa was honest and said I was free to leave Liverpool when I got back from the loan, and I decided that the next place I played I wanted there to be a goalkeeper coach more like Joe.
"I got a call from Paul Jewell [then Wigan manager] and they had Gary Walsh as goalkeeper coach. Gary rang me and said 'I know what you want. I know the way you work. I've done my homework. I know exactly what you need. Come in, and I'll get you back playing at your best. The lads were great, the dressing room was great, and it remained that way for three or four years. When Roberto Martinez came in, he brought in a Spanish goalkeeper coach. He was a lovely bloke, but it went the same way as at Liverpool; the sessions just weren't working for me", says the 41-year-old.
The Englishman wouldn't return to Wigan until 2022, to watch the Latics draw 1-1 at home to West Brom in the Championship. Between leaving the DW and returning 10 years later, Kirkland's life would take a series of twists and turns on and off the pitch, leading us to the present day.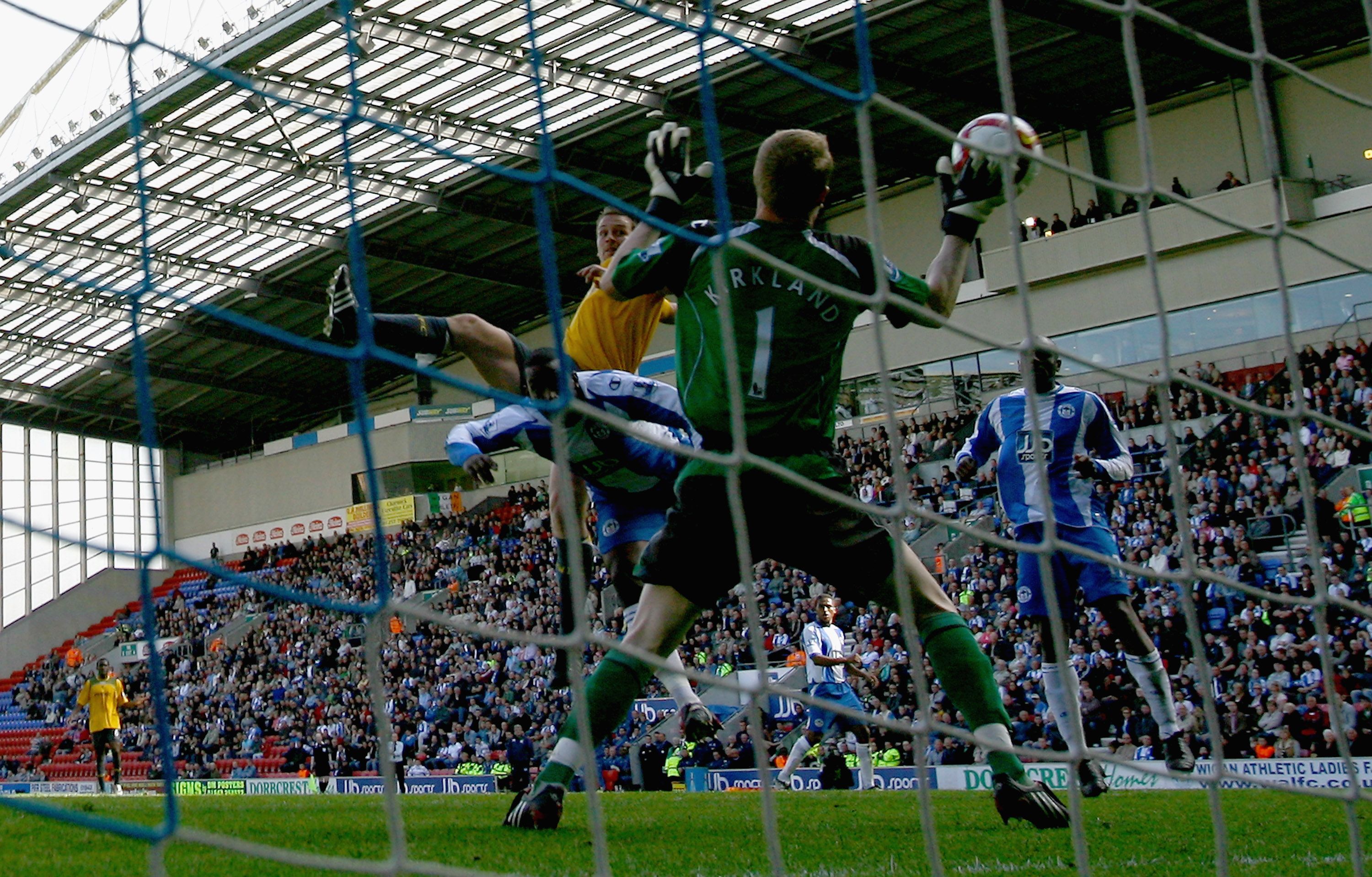 "When I came out of rehab the first time in 2019 into the wide world, it's a tough place, particularly given the pandemic. The only people that knew what was going on was my wife, and my closest friend, but even he didn't know the full extent of it. At first it was okay but after a few months, I knew I couldn't fully stay in recovery unless I was open and let it all out there. It was for me; I didn't want to be holding a secret back".
Kirkland's spell with Sheffield Wednesday between 2012 and 2015 seemed like a general success on the outside, and to all intents and purposes it was. He made 85 appearances, including playing every single Championship game in the 2012/13 season. But, his time at Wednesday marked the beginning of a downward spiral in his mental health.
"Sheffield Wednesday are a great club. Moving there, there was a lot of travelling. As time went on they knew I was having issues off the pitch and they were all supportive, but I don't know if they knew how deep the problems ran. First, it was things like beginning to struggle being away from home. And then the painkillers started. You start off thinking, 'I'll just use them when I need them'. But the addiction quickly kicks in.
"By 2015, I was pleased not to be playing; I couldn't deal with the pressure to perform. It got to a point where I wasn't interested in football anymore. This was at a time when mental health really wasn't spoken about in football - not that long ago", Kirkland recounts honestly.
"We've put things in place now at home and with the doctors, but I am not going to sit and say I'm never gonna do it again. Heaven forbid I could be in a car crash and need to be put on morphine. But we're making progress. People can spot when I'm not myself, and I'm in a better place now.
"Exercise is massive" he continues. "Going out walking, to the gym…anything that keeps you busy is great".
We talk through Kirkland's charity and foundation work further as our conversation goes on. Mount Kilimanjaro is potentially on the to-do list for Kirkland and others involved with the Walking's Brilliant charity.
"We were meant to go out last year but due to the pandemic we were advised not to. We may do something in the UK or Europe first, but one day, yes, eventually Kilimanjaro is the plan!", he laughs.
*
Chris Kirkland, technically, could be described as a traditional goalkeeper. A physical presence, a strong shot-stopper, and fitting into more route-one styles of play as a professional goalkeeper, 'breaking the lines' is perhaps not a phrase that, tactically, suits Kirkland's goalkeeping remit, in the same way that an Ederson or Alisson does nowadays.
But, in his candid approach to opening a discussion on some of football's stigmatised topics, Kirkland has been a revolutionary. He has, truly, broken the lines, and many will benefit because of it.
"How do I want to be remembered? It's a very good question. Doing more in the community is massive for me. More work with the Liverpool FC Foundation, giving back to the rehab centre that helped me, and hopefully doing more with the PFA", says Kirkland, as our conversation comes to an end.
"We need to stop pretending that this is a small issue. I've had calls from current and ex-players that have the same issues as me and there'll be 1000s more, as well, that won't say anything. At the moment, the system just doesn't have the capacity. I rang Sporting Chance (a mental health charity for professional athletes, founded by Tony Adams) when I needed to go to rehab in 2019 and got told there's a three and a half month waiting list, which I couldn't wait for.
"I then rang around places closer to home and was in the very next day. That's the way it should be. The PFA do get criticised, and rightly so some of the time, but they've also got thousands of players and ex-players to look after and there's not enough staff. There's a huge discrepancy compared to other major sports around the world".
"But, after what I've been through - after what we've been through as a family - it's all about how I'm trying to move forward".