Many urban footballers in the UK develop their technical skills whilst playing casual matches in the local cages and small-sided pitches. Does this hamper goalkeeper development?
These tight spaces, within the high rises and traffic, provide essential footballing areas for players who may not have opportunities to practice elsewhere.
The importance of cage football and casual games in developing the technical skills of outfield players has been well documented in recent years. Some current Premier League players have even acknowledged the role of cage football in their rise to stardom.
However, fewer goalkeepers make it to the top from urban areas. In the 2019/20 season, 42 of the 557 Premier League players were born in inner or outer London. But, only one, Rob Elliott, was a goalkeeper.
In addition, no top-flight goalkeepers were born in Manchester, Birmingham, Leeds, Glasgow, Liverpool, and Newcastle combined in the 2019/20 season.
Ultimately, the numbers highlight potential barriers that aspiring inner-city goalkeepers face compared to outfield players.
When looking for alternative pathways in urban spaces, there are fewer alternatives for young aspirant goalkeepers to explore. As well as chances to play in casual environments, outfield players often have access to more playing areas, resources and better quality coaching.
But the same cannot always be said for aspiring goalkeepers in urban UK areas.
*
For many inner-city players, drop-down games on the local pitches, including cages, can provide an entry point to the sport. The casual, fun setting gives players freedom to explore the game without the pressure and restraint of playing in one position.
The needs and requirements for young goalkeepers from inner city areas to develop are different though. Often, goalkeepers are not even included in casual games and street football. Instead, the outfield players take turns in goal, or there is no goalkeeper at all.
But, the set-up doesn't encourage goalkeeping practices and techniques. Small pitches, small goals and tight spaces are great for developing speed, close control, and trickery, but not the technical aspects of goalkeeping.
Also, many urban pitches are made from concrete materials, which is unsafe for goalkeeping actions. Similarly, the futsal pitches in Spanish cities, such as Barcelona, are made from hard, flat materials to aid the quicker movements of a football.
These environments do occasionally create exceptions. Current Brentford goalkeeper David Raya grew up as an outfielder, regularly playing drop-down games on the futsal pitches in Barcelona. However, after being pressured into playing in goal by his brother, Raya then learnt to play with the ball at his feet as well as developing a lifelong passion to pursue goalkeeping.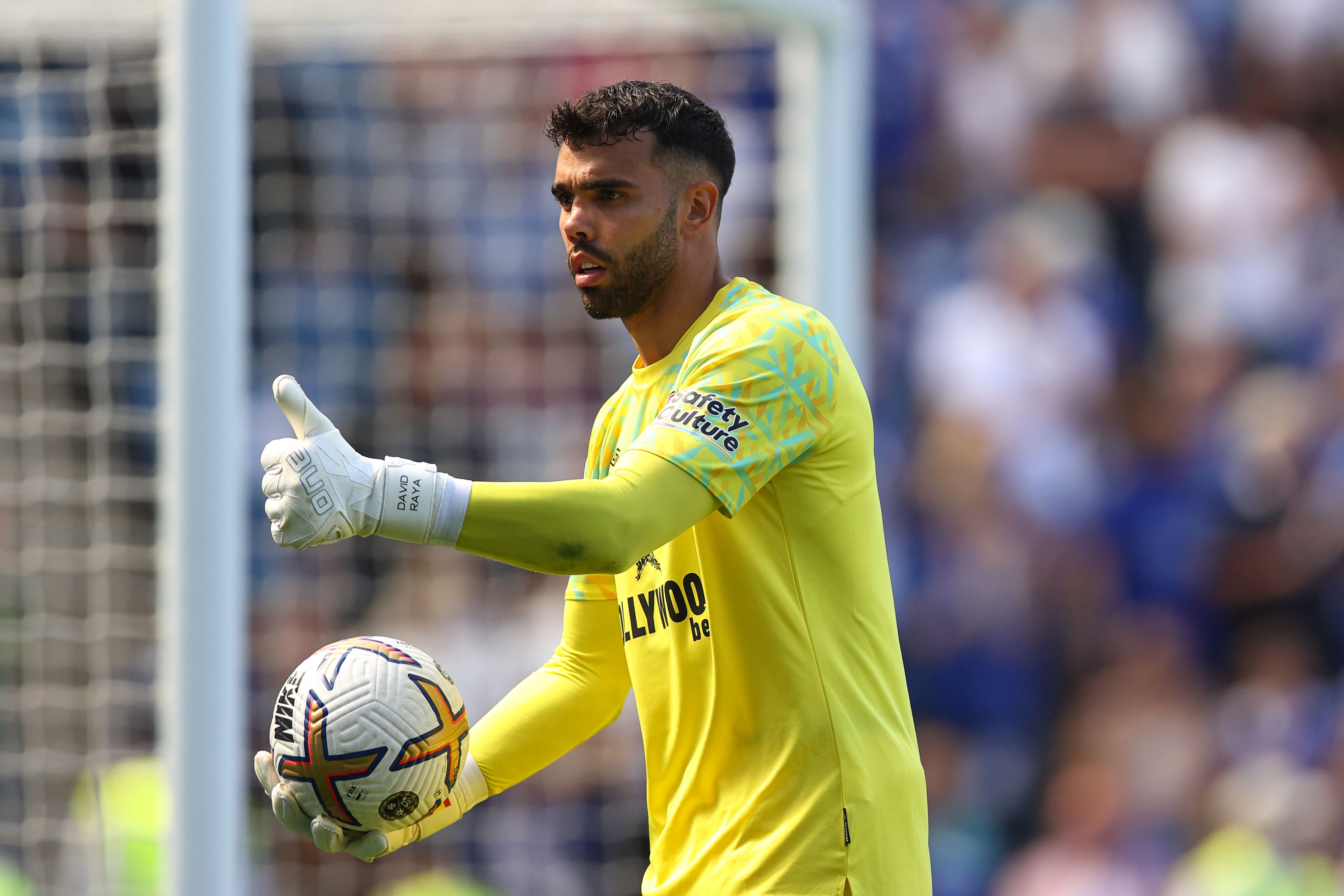 Former Tottenham and Arsenal academy goalkeeper coach, FA Lead Coach, and current CEO of the London Playing Fields Foundation, Alex Welsh, says there is a need for proper goalkeeper-friendly surfaces in urban areas to support goalkeeping development.
"When you talk about playing in cages, some of these areas are not goalkeeper friendly. But the advent of 3G surfaces has revolutionised goalkeeping because what you don't want to do is subject kids to long diving and landing on hard areas."
For goalkeepers, specific resources, like good quality pitches, are key to helping development. Welsh believes there are three vital elements that goalkeepers need to make progress at the grassroots level.
"Key resources would be facilities that are suitable and safe, like 3G surfaces, and properly qualified coaches to inform and inspire the goalkeepers and ideally what you want is a range of goal sizes which replicate what goalies face every weekend."
But these resources are not always available in urban areas. Goalkeeper-friendly surfaces, like 3G and 4G, often cost to hire. In comparison, playing a casual drop-down match in the local cage is free.
As well as some of the physical resources required to train young goalkeepers, players also need strong role models to emulate in casual matches and practice.
Young players often look up to professional football stars. Premier League forwards Jadon Sancho, Wilfried Zaha, and Michail Antonio are known for their pace, power, and skills. These stars grew up playing cage football in inner-city London and their skills are regularly highlighted by broadcasters and on social media. Young players will then try to copy what they have seen in drop-down games.
However, this opportunity is not the same for goalkeepers. Practicing to be a goalkeeper requires more space and specific resources rather than just an enclosed area and a football. As a result, players who are inspired by the latest Jordan Pickford reaction save cannot simply go and recreate this on a local small-sided pitch. Likewise, goalkeeper training generally takes more than one person.
Former Manchester City goalkeeper and City in the Community Ambassador, Alex Williams, explained how one of his first coaches, whilst breaking into the City youth team, was essential in supporting his progression.
"Luckily, when I signed for City at 16, the youth team coach was a guy called Steve Fleet and he, for me, was the real trigger and key that enabled me to go on to have quite a short but successful career as a goalkeeper.
"What helped me as a youngster was that Steve wasn't the kind of coach that blamed me for things, he talked to me about how we rectified things rather than the blame culture and that was really important and he made me feel confident going into games."
Providing opportunities in organised settings is also important for developing goalkeepers from urban areas.
Welsh explains how his experience coaching at Bob Wilson's goalkeeping school in the 1990s helped to inspire young players from urban areas.
Wilson's goalkeeping school was a place for players of all abilities to practice goalkeeping in a casual, no-pressure environment. Occasionally, the school also provided a space where the coaches could identify future talent, one of whom Welsh remembers particularly well.
"There weren't many girls who came down, but there were a few, and my goodness, she was absolutely brilliant and she won goalkeeper of the week.
"She was playing for a team called Accrington Ladies and I thought, my god, this girl's got some real talent."
After recognising this player's talent, Welsh made some calls and helped them to join Liverpool Ladies. The talented youngster was former England goalkeeper Rachel Brown, who made 82 appearances for England and now works as a football pundit.
Such opportunities can be life-changing for young goalkeepers, especially those who do not have access to good quality playing facilities, coaching or role models to guide them.
But the lack of goalkeeping coaching courses in London is an area of concern. According to the London FA's course attendance registers, between 2009 and 2020, the London FA ran 30 goalkeeping courses, with only 402 attendees. Since 2020, there have been no goalkeeping courses due to the centralisation of the national FA.
For Welsh, this is worrying as there are few mentors and coaches to lead the next generation of goalies. "What I'm worried about is all those kids out there who want to be the next Hugo Lloris, Ramsdale or Fabianski, who's coaching them?"
So, how can we get more goalkeeping talent developed from the UK's urban areas?
Although there are fewer opportunities for aspiring goalkeepers in the UK's urban areas, there are ways to support the development and engagement of these players.
Firstly, providing access to good quality coaching early can be the starting point for many young football players, regardless of position. Coaches can inspire players to pursue a lifelong commitment and interest in a position. With fewer goalkeepers in UK football, this is a position where positive role models can make a particularly big difference.
However, rather than pushing for more coaches to get qualified at goalkeeper-specific courses, Welsh's vision would be to share the expertise from higher-level coaches with grassroots teams.
"Too many of our courses just coach number two to number eleven and people don't understand goalkeeping. They think it's someone else's proviso to do it, perhaps the groundsman or the kit man, who takes the goalie into the corner with balls. Goalkeepers were treated rather shabbily because people didn't really understand it.
"People who might fancy being in goal are not inspired because there is no teaching for them. Where is all the expertise? It's in the academies. So why don't the academies and foundations get together to provide courses?
"The worst case result is kids have a brilliant time which they remember when they're 45, best case, we discover the next Rachel Brown."
Williams is also supportive of having good quality goalkeeping coaches at the grassroots level. He explains the damage poor coaching can have on young goalkeepers' confidence if not managed correctly.
"I watch a lot of goalkeeping sessions sometimes, in particular, done by outfield coaches and they pummel the goalkeepers and they come off being battered after letting a thousand goals and that mentally doesn't do the goalkeepers any good."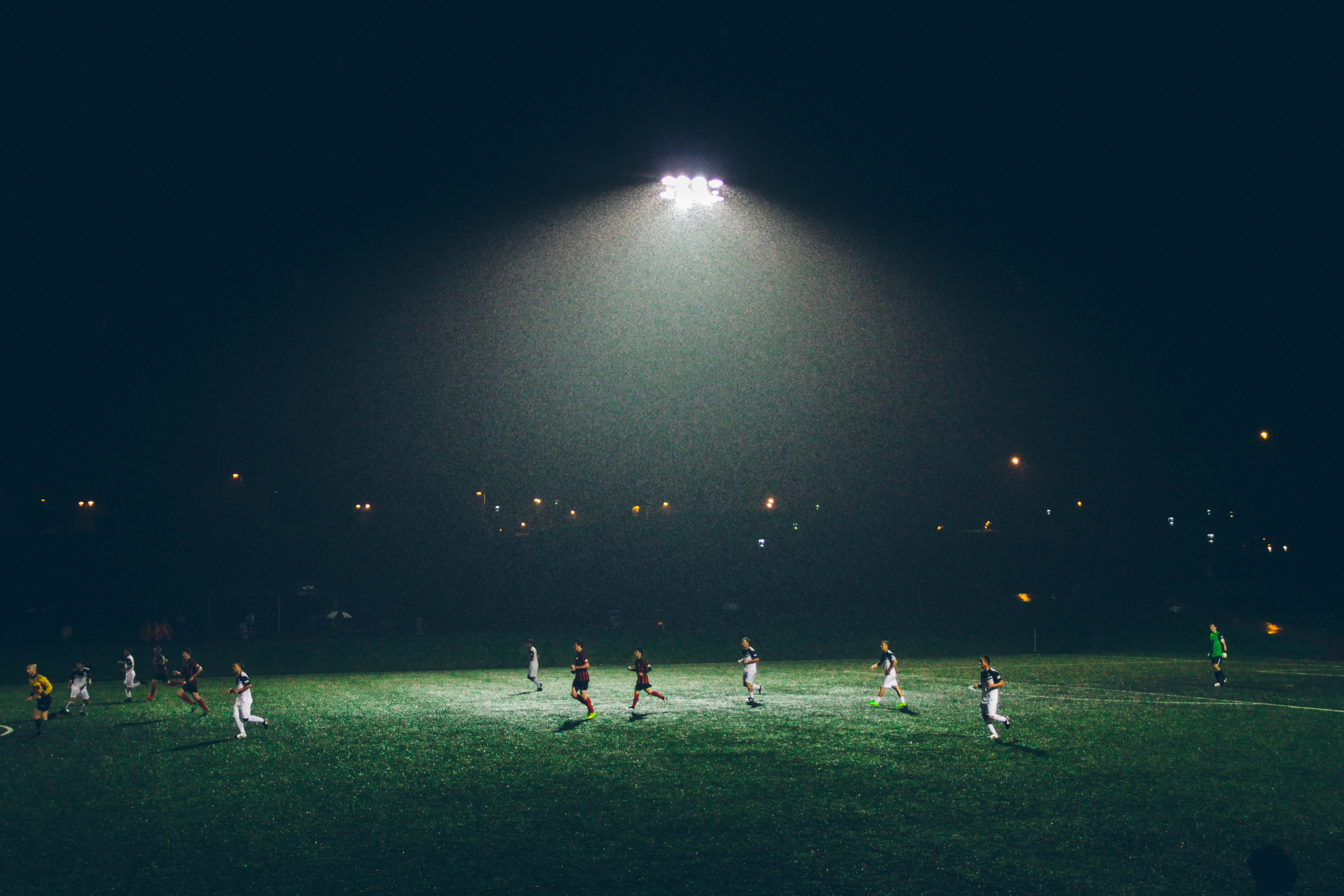 While cage football has huge benefits for developing inner-city footballers in the UK, the pros are non-existent for goalkeepers.
Huge developments toward goalkeeping have been made in recent years to improve access and pathways for goalkeepers at various levels of football. However, the casual experience that outfield players get from street football needs to be recreated for goalkeepers.
The future and development for young, urban goalkeepers lie in better coaching and facilities that are provided in a casual and low-pressure environment, such as a goalkeeper school or informal training camps. We need to see this move from ideation to action.