Italian legend Gianluigi Buffon has announced that he is retiring from professional football.
Rumour broke on Tuesday night (1st August) that the curtain would be coming down on the illustrious career of Gianluigi Buffon in the coming days.
Fabrizio Romano reported that the decision had been taken on August 1st, and was set to be confirmed by both player and club.
At 2:15 GMT on the 2nd August 2023, Buffon's professional career publicly came to an end.
Buffon, 45, will go down as nothing less than one of the all time greats. His stature in the goalkeeping world is immense; his name precedes him, as the true godfather of goalkeeping.
His career by numbers is undeniably impressive, but there is so much more to a character who epitomised all that is great about goalkeeping for so many years. From the moment he graced Italy's footballing scene at the age of just 17, Gianluigi Buffon showed a maturity well beyond his years on the pitch.
'I've never seen a debut like his for the personality and quality he showed.'

Dino Zoff on Buffon's debut.
Off it, it was a slightly different story. In a Letter to my younger self with the Players' Tribune, Buffon began by saying 'You're 17 years old. You're about to become a real footballer, like in your dreams. You think that you know everything. But the truth is, my friend, you don't know sh*t.'
Ever earnest, Buffon makes it clear that despite the stardom that would soon come to him, he was 'normal'. He was a 17 year old boy who was out at nightclubs and 'arguing with police officers at one in the morning' before his Serie A debut.
The Italian speaks about how ex-Cameroon goalkeeper Thomas N'Kono inspired him, aged 12, to don the gloves back in 1990. Goalkeeping began at home, in front of his television, with his grandma making lunch in the kitchen. It was always a personal affair.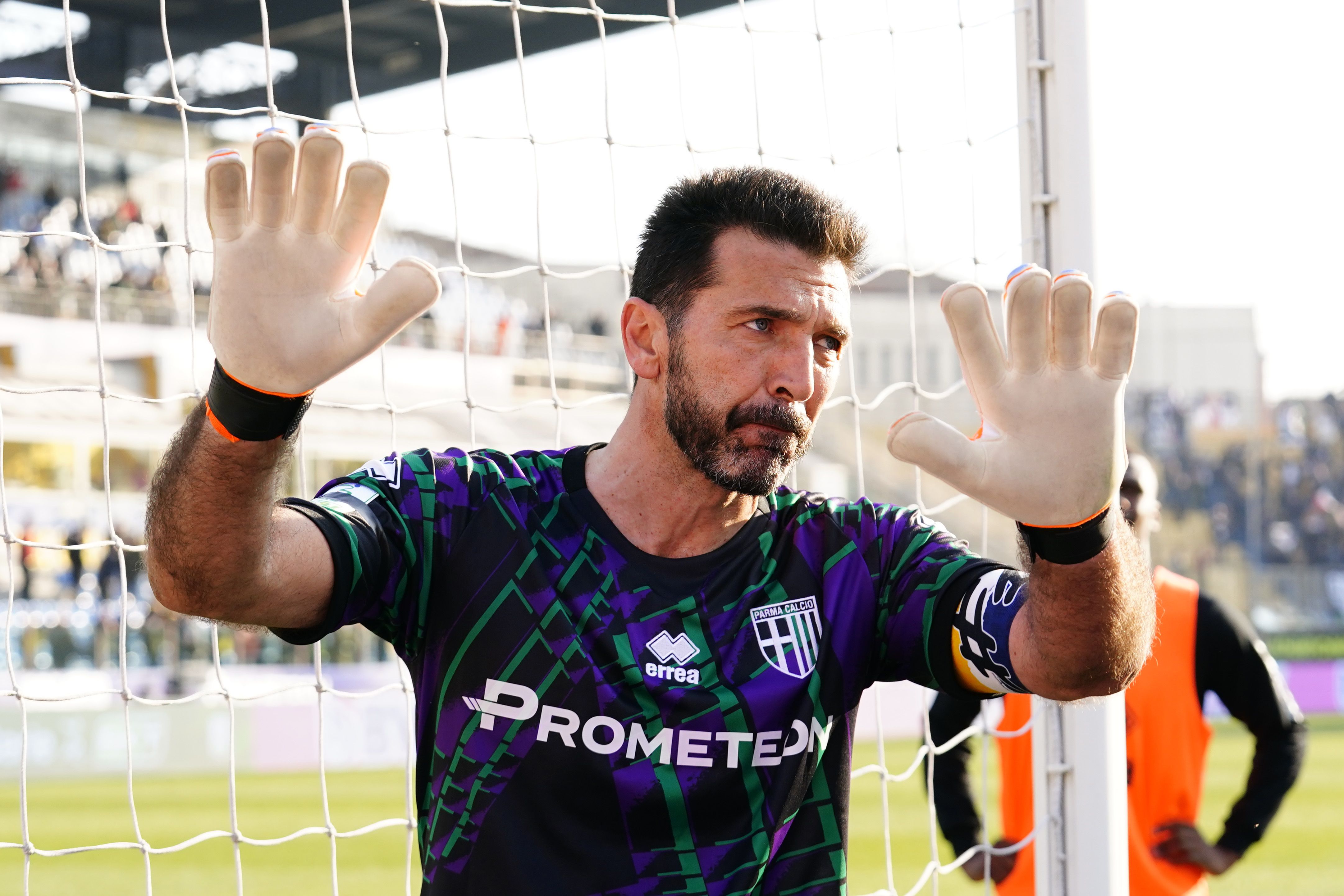 In the letter, he warns that goalkeeping takes courage, but courage cannot lead to ignorance. The protective coating of a 'strongman' image, about to do things that most could only could dream of, musn't be realised. It cannot become Buffon. But 'who is Buffon?', he questions.
'You're no superhero. You're just a man like anyone else.'
Of course, a career in football can bring fame. It can bring riches. But in that, Buffon learnt not to lose his 'soul'.
Speaking vulnerably about his periods of depression, Buffon warns his younger self that football must not define him. He is a person, before a player. A visit to an art gallery brings him upon The Walk by Russian-French artist Marc Chagall. It's enlightening, like 'the dream of a child', encapsulating, in a funny sort of way, all that Buffon saw in N'Kono aged 12. People wild and free.
It was this sense of freedom; of vulnerability; of naturality, and the ordinary; of being one of the many, and living by that, that carried Buffon throughout his illustrious career.
The legendary Italian always kept this philosophy close to his heart, and it shone through on the pitch. Buffon was capable of the spectacular, and demonstrated it more than often enough. Yet, there was always a sense of ease - a no-frills approach - in his game. He did his job and he did it well.
He may not have viewed himself as such, but Buffon was a special goalkeeper. Though, in his mind, that word 'special' carried little meaning. What brought us the best of Gianluigi Buffon was his staunch belief that he had to be 'one of the guys.' Perhaps this was why he was such a respected leader, for so long. Why those who worked with him upon his transfer back to Parma - by that point the reigning King of the goalkeeping world - were never made to feel less.
'Football will do an excellent job of trying to convince you that you are special. But you must remember that you are no different from the bartender or the electrician, who you will be friends with for life.'
Speaking to Goalkeeper.com last year, ex-Parma Calcio goalkeeper coach Maths Elfvendal said of Buffon: "Gigi is incredibly respectful, and so loyal to the club. I know he's never doing this for himself, but for the good of the goalkeepers at the club. As a man, he's warm hearted.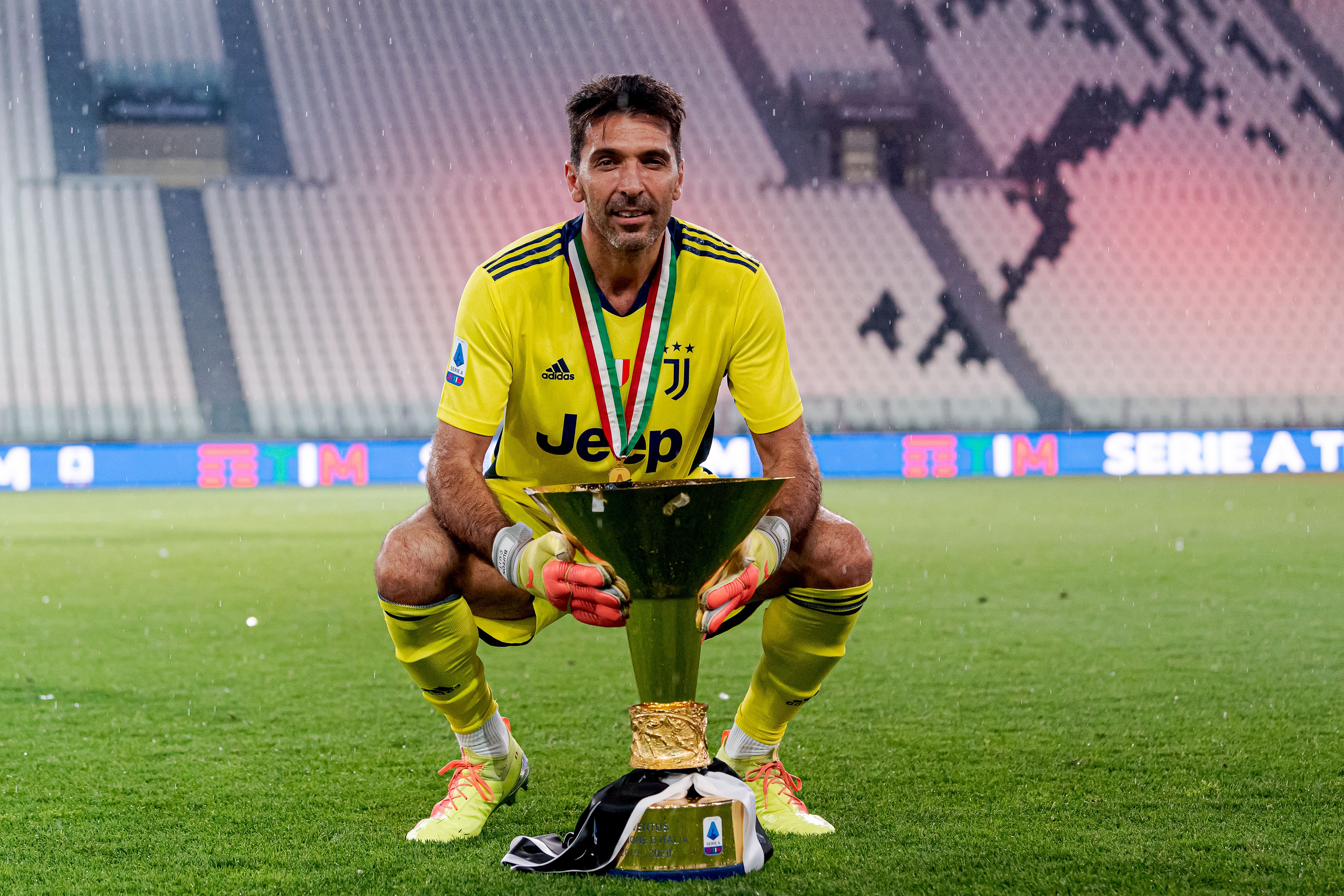 "When we bring up a new goalkeeper from the academy, he's always the first one to greet them, giving them a hug before training and making them feel good. I've seen few people do it the way he does", described the Swede.
Just as Buffon gave back to the goalkeeping group at Parma, he naturally earnt a great deal of respect. His eyes are those that have seen virtually every situation a professional goalkeeper has experience. His hands have worked most of them.
"If Buffon is giving advice to our goalkeepers, you don't interrupt. I don't interrupt!", Elfvendal joked.
"With his experience and his knowledge, the advice is always the best for the other goalkeepers from a playing perspective."
The sheer brilliance of Buffon's lengthy career has deservedly been marked with a plethora of individual and team accolades. The list is so extensive, it's probably too long to list in this article.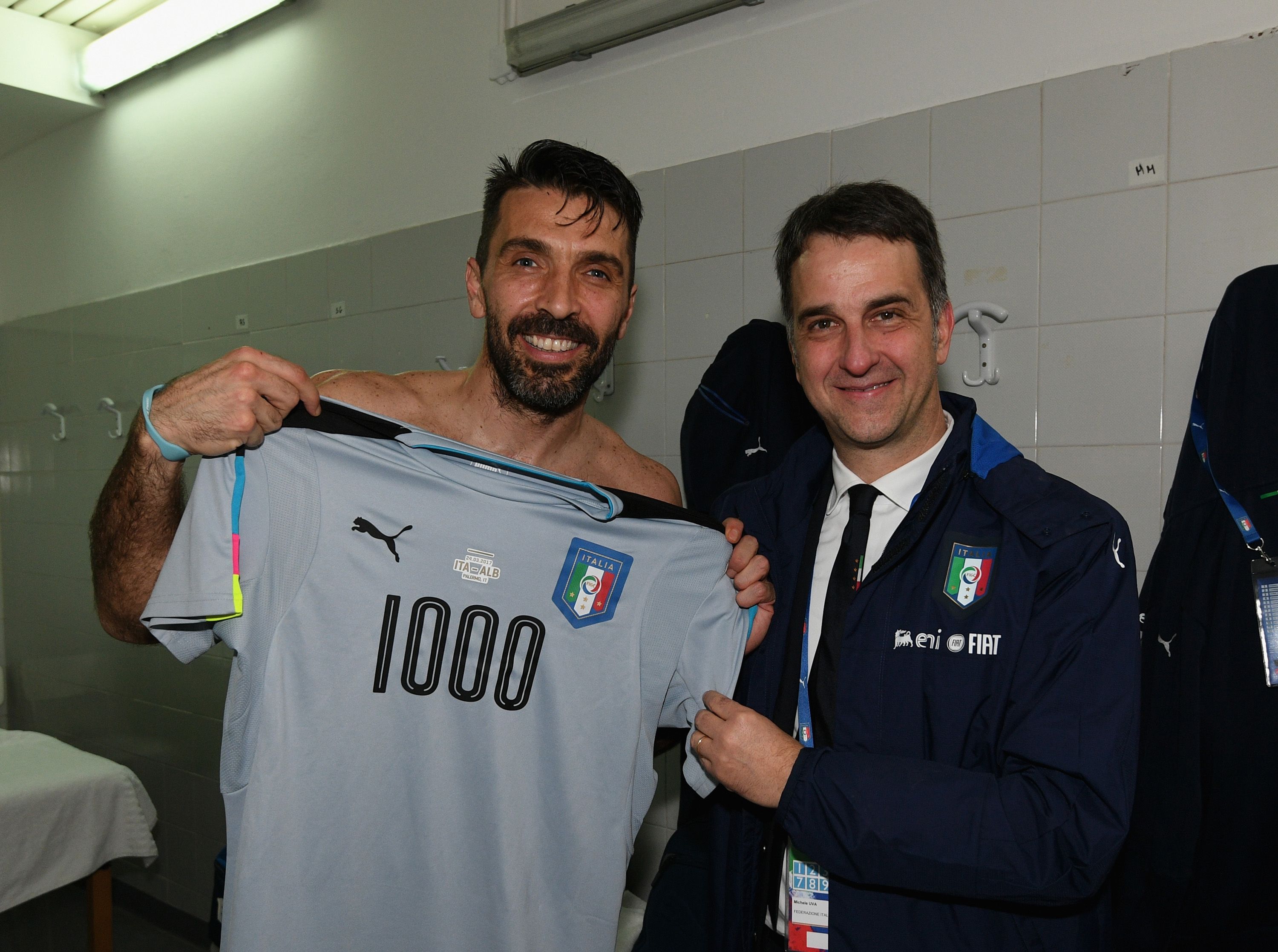 He broke over forty records during a career that spanned from 1995 to 2023. 28 years of excellence saw him win ten Serie A titles, six Coppa Italias, seven Supercoppa Italianas, one Europa League, one World Cup, though never a Champions League.
His career wasn't without controversy off the pitch, but his standing on it has never been questioned. Indeed, in that editorial with the Players' Tribune, Buffon spoke as a man whose perspectives and practices have changed over time. He portrays an acute awareness of the intoxication of a life in football, and at times fell foul to that himself.
But, with tribulation comes transformation. Buffon's letter speaks of a growth of character; of becoming aware of who he was. Yet his core message remains consistent: he is not a superhero or a superhuman.
*
At the end of the 2013 film adaptation of F. Scott Fitzgerald's famous novel, Nick Carraway orders the papers of his final manuscript of a novel entitled 'Gatsby'. It's the story of a man who presented himself as he who had done it all - who had all. Like Buffon, he was this larger-than-life presence, but one who went about it in a quiet capacity personally.
The expression of Gatsby's 'greatness' was his wild parties, but it was merely a manifestation of what he had, in the same way that Buffon's awe-inspiring goalkeeping ability was more the demonstration of a great talent, rather than a definition of his identity.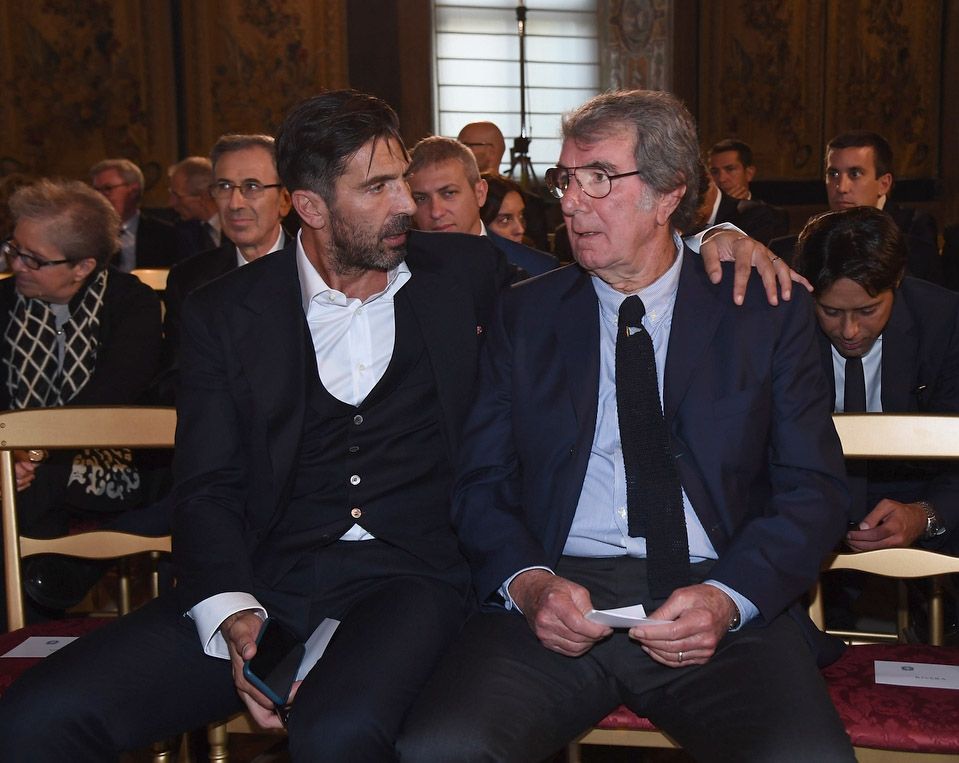 Gatsby had secrets; things that he kept inside, as Buffon did with his mental health. But in the revelation of these secrets that cloud who Gatsby really is. In the case of Gianluigi Buffon, we see a man whose greatness was not a facade, but only a supplement to who he was as a man. He was somebody who reckoned with his difficulties, and face them.
Buffon vulnerably reconciles with that question he poses to his 17 year old self: 'Who is Buffon'? With Gatsby, we're never quite sure.
Before the screen fades black and the film cuts to credits, Nick picks up a pen and scrawls above the title. 'The Great Gatsby', it reads.

Buffon tells us that he believes 'real courage is showing weakness and not being ashamed.' It's a message that all goalkeepers can interpret, in different ways. But for Buffon, as for so many, his own standard can never quite be high enough. It's his green light at the end of the dock. It seemed as close as a star to the moon, but for Buffon, a perfection always just out of reach. All who don the gloves can relate.
'At 41 years old, you will still feel this burning inside. You will still not be satisfied, I am sorry to say. Even holding the World Cup trophy in your arms will not soothe this feeling. Until you have a season where you don't let in any goals, you will not be content.'
The Great Gigi always strived for more. It is in that pursuit that he achieved greatness, even if he never felt that his work was complete.
In his retirement, we lose a goalkeeping monarch who continued and bettered an Italian goalkeeping dynasty for the best part of 30 years. But we also lose a man who taught and influenced so many.
And through it all, Buffon learnt about himself. Those who follow him will do well to do the same.