Flekken. Strakosha. Raya, for now. Could the Bees have a case for having one of the best Premier League goalkeeper departments relative to their style of play?
Brentford's signing of Mark Flekken was one of this summer's earlier goalkeeper transfer deals. An £11 million move for the Netherlands international was confirmed on 31st May, with both Flekken and Bees' boss Thomas Frank placing an emphasis on his ball playing ability as a reason for the move.
The Dutchman joins Brentford off the back of a successful season with SC Freiburg, who finished fifth in the Bundesliga last season. It was their highest finish since the 2012/13 campaign. The Netherlands' international - who made 97 appearances in total for the German club - also has four international caps to his name.
But it's not only with his national side that Flekken will continue to face stiff competition for the starting spot. As things stand, his new club Brentford arguably have one of the most complete goalkeeper departments in the Premier League, well aligned with the preferred playing style of Thomas Frank. For the time being, David Raya is very ably deputised by Albanian goalkeeper Thomas Strakosha - himself signed last summer by the Bees in anticipation that their Spanish number one could be on the move. Flekken is yet another tactically suitable goalkeeper acquisition for the Bees.
Youngsters Matthew Cox and Ellery Balcombe make up the rest of the department and are both highly rated, though it was 20 year old Cox who got the nod to take Strakosha's place on the Brentford bench for most of last season whilst the Albanian was out injured. Balcombe spent most of the 2022/23 season out on loan, firstly with Crawley Town and then Bristol Rovers.
Flekken's signing is a good example of both the importance of continuity and clarity in playing style (and subsequently the demands placed upon new goalkeepers), and a dynastical approach to recruiting goalkeepers that fit the model of Brentford's ideal number one - currently David Raya.
Since joining from Blackburn Rovers in 2019, Raya has established himself as one of the most significantly improved goalkeepers playing in the English game. A £3 million move to the West London that summer has arguably become one of the best pieces of goalkeeper transfer business done in recent times. Brentford look set to make a £30 million-plus profit on Raya should either Chelsea or Manchester United (the two clubs reportedly considering a move for him, after Tottenham Hotspur signed Guglielmo Vicario) agree to Brentford's asking price. Spurs reportedly felt the asking price was too high; Chelsea are rumoured to have similar reservations.
An able distributor, Raya has been a key cog in the direct attacking style that Thomas Frank has developed at Brentford. His ability to accurately play long has done wonders for unleashing the likes of Ivan Toney and Bryan Mbeumo. At the other end, Raya excels in all areas of his shot-stopping. His handling is impressive, and his reflexes and speed around the goal allow him the reach that his slightly smaller stature may not naturally afford him.
Flekken and Strakosha are slightly different goalkeepers to Raya in terms of their physical build, but bring strikingly similar styles of play and attributes to Thomas Frank's side.
'If you had told me seven years ago when I was in the third division of Germany that, one day, I would be playing in the Premier League, I would have probably knocked you down!', Flekken joked, in an interview after joining Brentford.
The Dutchman is an assured and composed goalkeeper by all accounts, both on the ball and also psychologically. A strong focus on character is not something alien to Flekken who has previously commented on the importance Freiburg placed on the mentality and sociability of the squad. That will stand him in good stead in a Thomas Frank team.
'I am someone who tries to stay calm to bring peace to the game, into my team-mates, so they have someone at their back they can rely on', he told Sky Sports.
'When someone slips through, there is still someone behind them who can save it. It is just the kind of guy I am. I am not someone who is going to shout as someone for making a mistake. Just supporting. It brings more than when you are shouting at someone.
'I coach a lot. I try to talk a lot. I am the kind of goalkeeper who involves himself a lot in the build-up play as well. But I am also someone who says that if I do not have to be involved I will not get involved. I am just there as an extra solution for situations if needed'.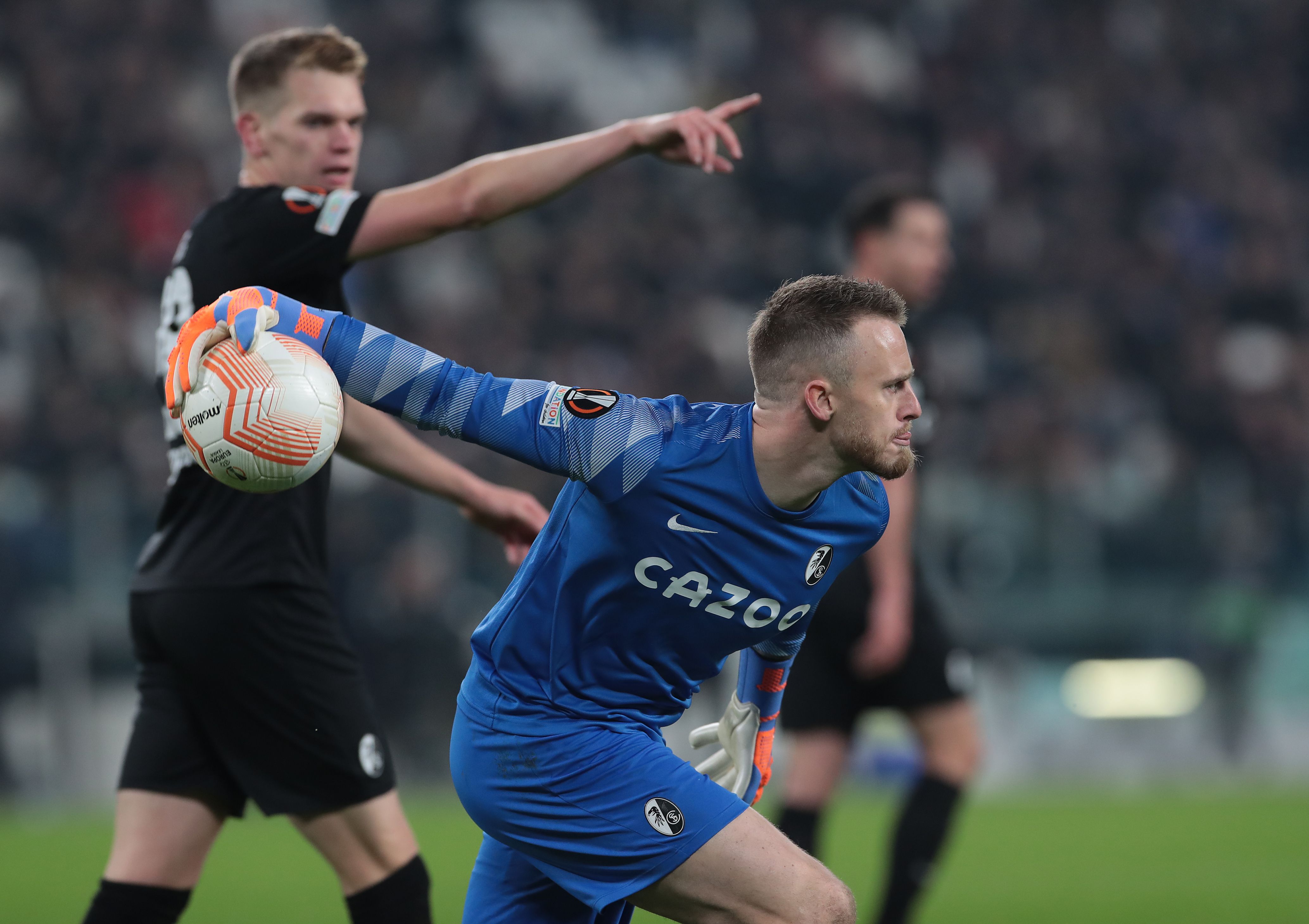 Dutch goalkeeping commentator Harm Zeinstra described Flekken as a "really, really modern goalkeeper", speaking to Goalkeeper.com
"He's a little bit like Brighton's new goalkeeper Bart Verbruggen. Flekken is an attacking goalkeeper, and really good with his feet, which will suit Brentford. He's also really strong in 1v1 situations. I think he's a more complete goalkeeper than Justin Bijlow, for example".
Bijlow has this summer been on the radar of Manchester United, according to reports, though the latest rumours indicate that Feyenoord are unwilling to sell.
Flekken arrives in West London off the back of a strong season in the Bundesliga on a personal level. Yet, he does enlarge what was already an experienced goalkeeping department. Strakosha signed for the Bees last summer in what was seen as a real coup for the London club and has failed to usurp David Raya from the starting spot so far, though it should be noted that injuries have played their part.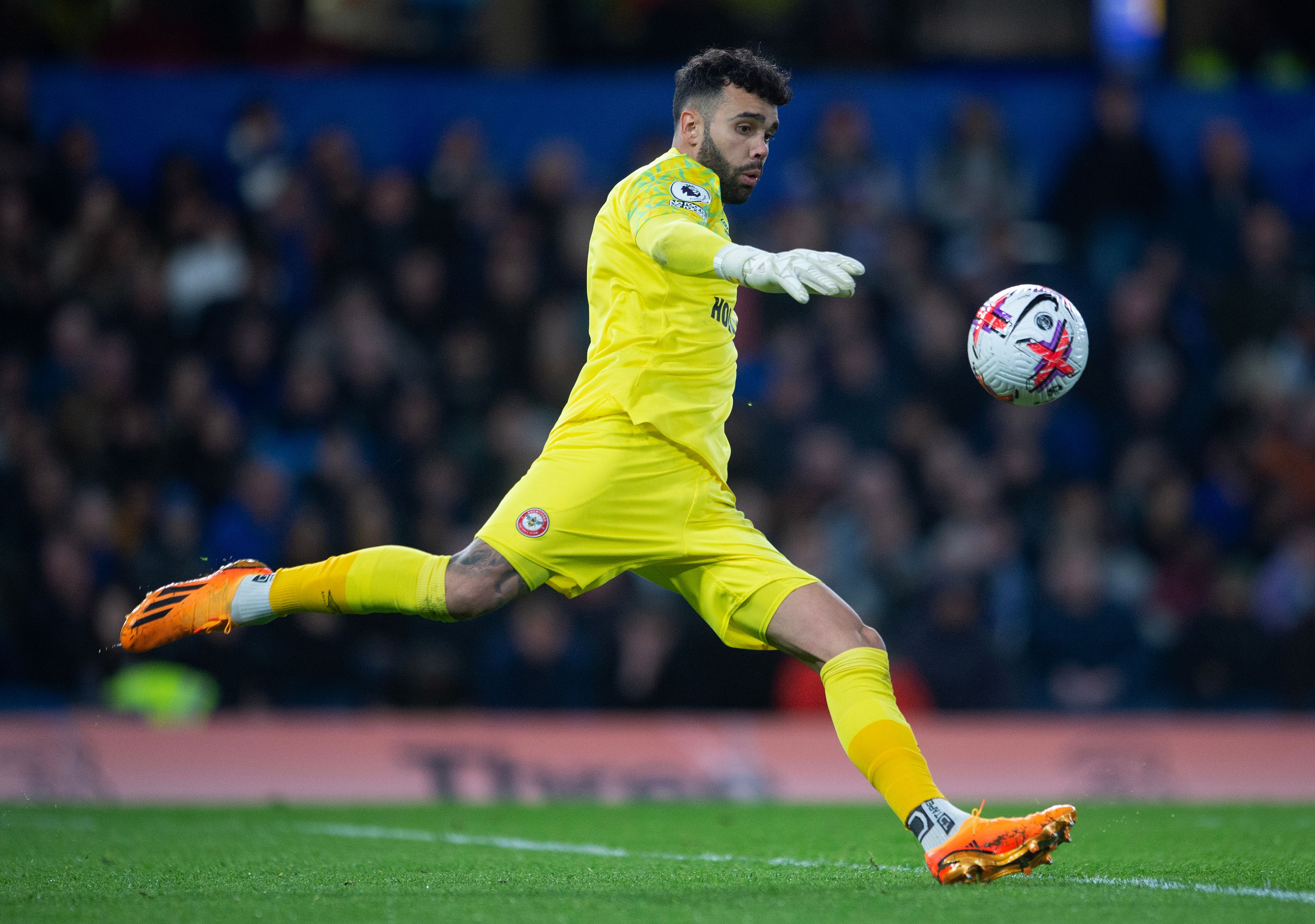 The Albanian goalkeeper was reportedly unhappy at his lack of playing time, and it was rumoured that he'd be leaving Brentford in January on loan. However, no move materialised.
England youth international Matthew Cox will also likely be pushed further down the pecking order by Flekken's arrival. Cox was on the bench for more than 20 Premier League matches last season, due to Strakosha's ankle injury.
Flekken's signing may indicate that Brentford believe Raya's departure to be imminent. Frank himself has previously admitted that "we only have one player for sale, that's the one that's been talked about. That's David". Yet, despite strong links with Tottenham Hotspur, Spurs opted to sign Guglielmo Vicario on a five year contract on 27th June.
If Brentford manage to keep hold of Raya this window - which still remains unlikely - then the Bees have a case for having the most complete goalkeeper department in the Premier League. Strakosha, Flekken, and Raya would bring a combined 367 top flight appearances across Europe (in Serie A, the Bundesliga, and the Premier League), with Cox and Ellery Balcombe (23) bringing up the rear.
"Flekken's transfer to Brentford surprised me a little bit, but that's the Premier League", continues Zeinstra.
"I was surprised that Ajax didn't take him last year because I think the price would have been low in return for really good quality.
"I'm convinced he's a good replacement for Raya, if Raya leaves. In the Premier League, he will adapt soon. Netherlands' coach Louis Van Gaal described him as a 'typical Van Gaal goalkeeper', but surprisingly enough Van Gaal didn't select him for the World Cup.
"Hopefully his move to Brentford will put him more in the spotlight for the Dutch National Team, because I think he could be, or should be, our number one".
Brentford's new look department is - at this moment - particularly complimentary to Frank's tactical style. However, should Raya depart, the Bees could be short on goalkeepers comfortable dealing with high balls into the box. Whilst all three goalkeepers are particularly comfortable with the ball at their feet, Zeinstra believes that Flekken could improve in his command of coming for crosses. Strakosha, likewise, has previously been criticised for his shortcomings on dealing with crosses despite his 6"4 frame.
Strakosha is comfortable with the ball at his feet, but has been noted to prefer to stay closer to his line and operate distributively within the penalty area.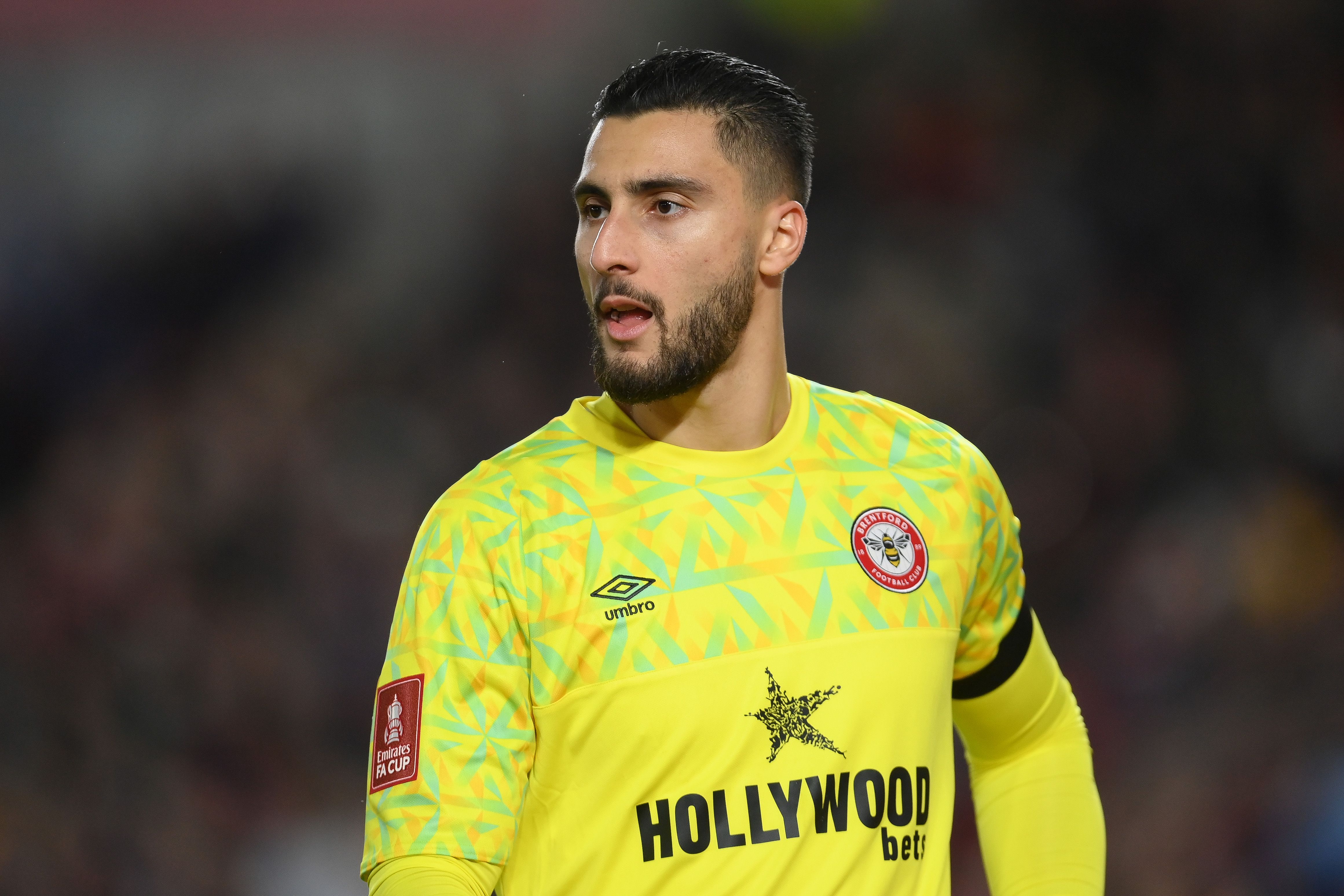 Goalkeeper xG data backs up these technical observations on Flekken. He has been impressive in 1v1 situations, and similar to Raya in his sweeping - at a suitable Premier League level - though a less accurate distributor than the Spaniard. Crosses are an area in which the data indicates he loses some brownie points. Yet, his shot stopping, and its associated categories, are strong, in with Raya's positive numbers.
What's perhaps most impressive about Brentford's new-look goalkeeper department, however, is the frugality in their acquisitions. As Zeinstra mentioned, Flekken has in the past been touted for moves to clubs playing regularly in the Champions League. A £11 million fee is not a bank-breaker, but has secured a solid goalkeeper tailor made for Frank's style of play.
Strakosha, likewise, was even less expensive, with his transfer fee to Brentford rumoured to be around £7 million. Hypothetically, a combined fee of less than £20 million for two goalkeeper stylistically suitable for Brentford, experienced at the highest level, and similar to Raya (who himself has been one of the Bees' countless transfer success stories) only backs up Brentford's well planned, strategic approach further.
Perhaps what's more interesting is how Brentford have now signed two goalkeepers who will not settle for second fiddle, two summers in a row. Healthy goalkeeper departments are built upon healthy competition, and Raya's place - even at the heights of his game - would arguably never have been free of threat had Strakosha not been injured. In the unlikely event Raya stays, Flekken's presence will only make it more important that Raya remains at his best.
But, it looks like the Brentford number one spot will be contested mainly by Strakosha and Flekken next season - who themselves are similar goalkeepers at face value.
Is Strakosha owed a run as Brentford's number one, after a year out impacted by injury? After all, he was in demand last summer - Manchester United and Chelsea were reportedly interested - and it's unlikely that he joined Brentford without either some assurances of playing time or a personal expectation to become number one.
As Zeinstra has alluded to, Flekken is increasing his stock by joining the Bees, but also brings real capability. Freiburg's standing in the Bundesliga has only improved in recent years, but with the brighter intensity of the Premier League spotlight placing Brentford front and centre amongst the world footballing elite. The Dutchman will want to take full advantage of that and play.
Only 30 years old, both the 2024 European Championship and potentially the 2026 World Cup are in Flekken's sights. But, in the capital, one thing is certain: that Brentford have majorly bolstered an already strong goalkeeper department by adding Mark Flekken to it, and may well stake a claim for having the most complete goalkeeper department in the Premier League.