Acclaimed author of the Sherlock Holmes novels, Sir Arthur Conan Doyle put his hands to good use in more than one way during his life: with a pen, and saving shots.
This article was originally published on The Goalkeeping Blog.com, now part of the Goalkeeper.com group.
The city of Portsmouth on England's south coast is a beacon of maritime history. Built on a small low-lying Island that sits just off the main Island of Great Britain, Portsmouth has served as the historic hub of the Royal Navy since Medieval times. As such, its historic port is perhaps what the city is known best for worldwide.
Whilst the waters around Portsmouth tend to be smooth, however, the city's football clubs have experienced their fair share of 'rough seas'.
Football in Portsmouth dates back to before the 1880s. A collection of different military sides made up the footballing contingent in the city until 1883 when Portsmouth AFC were founded. The club was officially an amateur side and isn't directly associated with the modern-day Portsmouth FC, but is thought to be somewhat of a precursor to it.
16 years earlier on May 22nd 1859, a man was born in Edinburgh, Scotland by the name of 'Arthur Doyle'. His father's alcoholism forced him and his siblings out of the family household at a young age until his father slowly recovered, bringing the family back together in 1867.
Yet, due to Doyle's father's addiction, the family soon ran dry of money and despite lodging in Tenement Housing (often decrepit, squalid industrial-era shared flats), the young Doyle's wealthy uncles paid for him to attend the prestigious Stonyhurst College in Lancashire.
A career in medicine was Doyle's academic pursuit of choice. He served on various whaling and expeditionary ships after graduating from the University of Edinburgh. Despite such grand and exotic adventures in his early medical days, it was an ultimately short stint in partnership with an ex-classmate at a small medical practice in Plymouth that brought Doyle home.
From Greenland to West Africa, his adventures were incomparable to the failed venture in Devon. But instead of heading back out to sea, Doyle remained in the south and moved to Portsmouth.
*
It is perhaps incorrectly believed that Doyle's years in Portsmouth were insignificant.
Whilst, in the grand scheme of his career, the Portsmouth years may have been a small part of what was a rather illustrious life, Doyle made a mark on the city both in his professional endeavours and on the sports field – many different sports fields, in fact.
"Doctor, later Sir, Arthur Conan Doyle arrived at the pier head in Portsmouth fresh off the steamer from Plymouth possessing only a couple of bags and his trunk in hand with no real idea of what the future would hold in 1882", Michael Comben from the Pompey History Society explains.
"In his eight years in Portsmouth, Sir Arthur Conan Doyle played for three sports clubs, got married, and became, after a slow start, a successful doctor of medicine. He departed for Vienna in 1890 to study ophthalmology, but returned to Portsmouth to play cricket. However, there is no record that he ever played football in the city again after his departure.
"Two books particularly document his sporting prowess, "A Study in Southsea" by Geoffrey Stavert and "Sherlock Holmes Was A Pompey Keeper" by Kevin Smith, but of course many of the records are patchy to say the least", explains Michael.
In his time in Portsmouth, one writer describes Doyle as being "essentially an all round man – doctor, writer, footballer and cricketer". And, later, goalkeeper…
"Sir Arthur Conan Doyle started playing bowls for the Southsea Bowling Club before playing cricket for Portsmouth Cricket Club. As autumn 1884 approached, the end of the cricket season was also nigh. A group (believed to be mostly from the cricket club) decided to form a new club. On Tuesday 14 October 1884 the men met in the Blue Anchor pub in Portsmouth and formed a club to play under Association rules called the Portsmouth Association Football Club.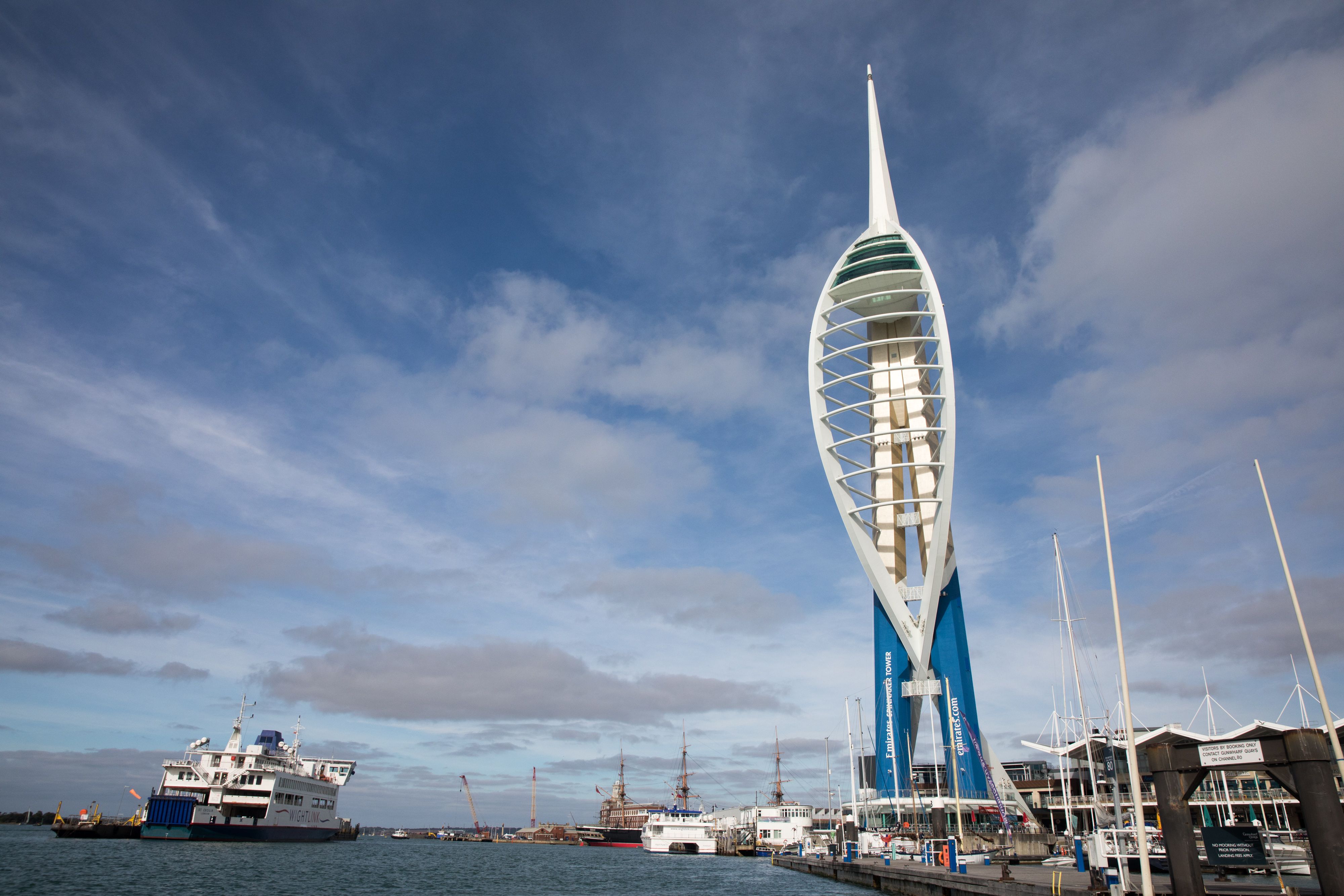 Much of Portsmouth was still covered with fields in those days and the new club was given a field 'for practice' by a local Alderman (councillor/legislative official). The team's colours were dark blue tops and socks, white 'knickerbockers' (shorts!), and a 'velvet quarter cap with peak'. There is no record that the goalkeeper wore anything different and the team photos that do exist don't provide alternative information in that respect.
What is known, however, is that the club's first game featured a goalkeeper called 'A.C. Smith', who we now know was actually A.C. Doyle. Geoffrey Stavert's book considers that perhaps 'Dr Doyle felt that whereas cricket was a gentleman's game in which he might very properly appear under his own name, the somewhat cloth cap image of soccer might be off-putting to the same of his patients. Or it might have simply been a joke. No one really seems to know'.
"It's possible that Sir Arthur Conan Doyle's goalkeeping career and repertoire as a sportsman developed due to the growth of his medical practice".
There isn't a plethora of information available about Doyle's time as, essentially, a GP in Portsmouth. Sources suggest that his practice wasn't successful, but the society's research tells us that this wasn't necessarily the case. After all, Sir Arthur Conan Doyle did live in Portsmouth for eight years – it would have been odd to stay so long if his business was failing.
"He was well known around the city as the secretary of the Literacy and Scientific Society and got a fine send off from both his academic and sporting chums when he left for Vienna. Footballing-wise, he was fairly successful with Portsmouth AFC.
"Doyle won two medals in his football career in the city, both for winning the Portsmouth and District Challenge Cup in 1887 and 1888. Unfortunately, we have no newspaper reports or major details of the team. However, we do know that Doyle definitely played over 76 games for the side, reducing each year as his medical practice grew.
He played most of these games in goal in the first season. In total, Doyle played more than 29 games between the posts. These 29 games are well documented; 18 wins, 4 draws and 7 losses. He conceded 30 goals with the team scoring 67 in those games. The win ratio with him in goal was 62%. Interestingly, in the 1886-1887 season, the win percentage with him in goal was 75% and with him playing as a full back, it was 63%. Perhaps they should have kept him in goal!".
Some view Sir Arthur Conan Doyle's goalkeeping career as little more than an interesting piece of trivia. Yet, it is documented that Doyle was, actually, quite good…
The phrase 'a man of his time' is one that polarises opinion when it comes to the way we view and analyse history. With political and social history, the saying can be divisive for some and explanatory for others. However, in the case of Sir Arthur Conan Doyle's goalkeeping career, this sentiment is most definitely applicable. The glitter and glam of Ederson's stunning sidewinders and Manuel Neuer's unique sweeper-style is pretty on the eye and awfully effective. Yet, these are developments of the modern day – in Doyle's time, route one was route only.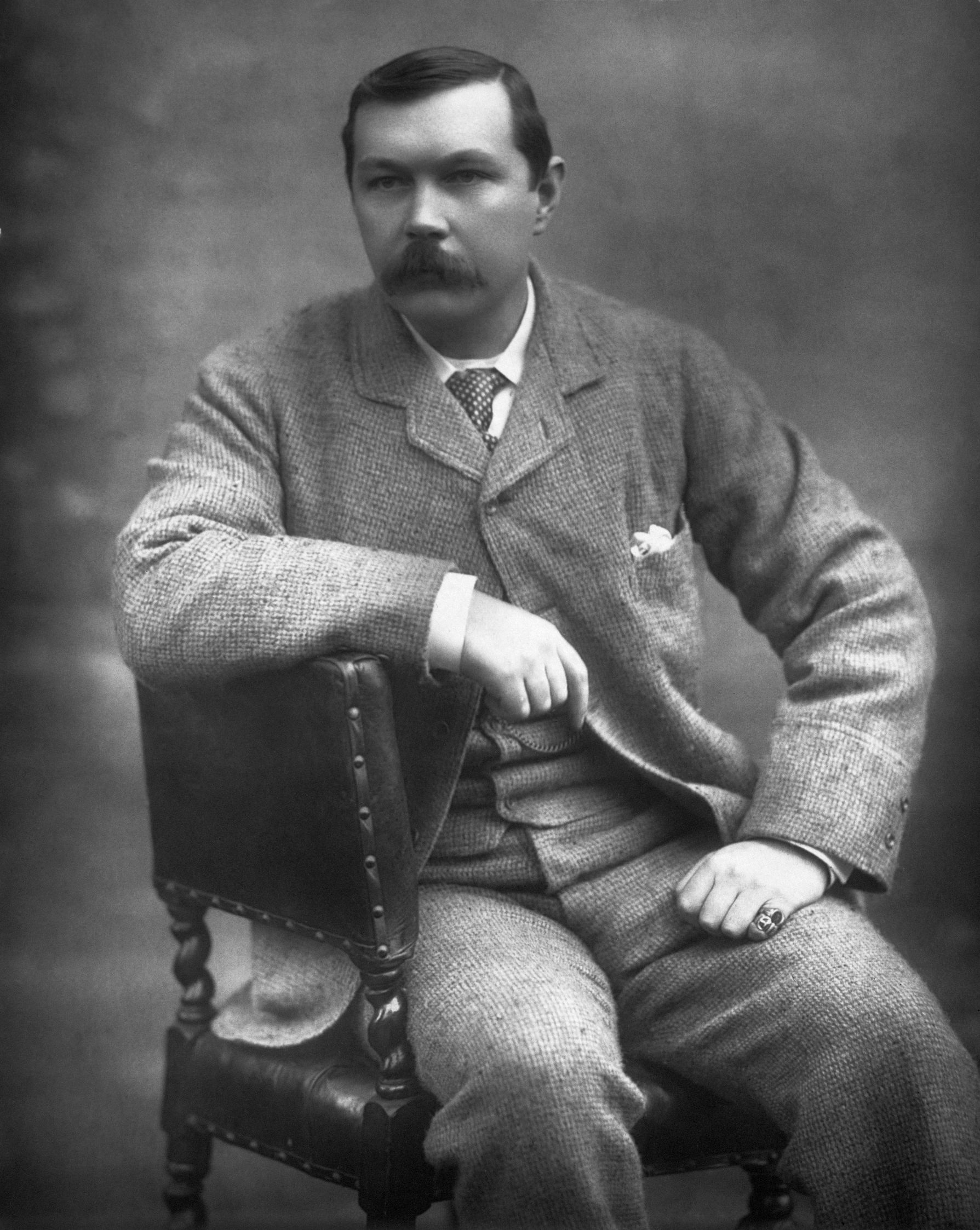 The typical historical goalkeeper, Doyle was "a big guy – The Portsmouth Times said that he 'turned out as a back for Portsmouth Association Football Club with his height of 6'2 and his 15 stone bulk proved useful in stopping forwards from the opposition'. His body was 'all muscle and innocent of surplus flesh'.
We also know that he had a fantastic kick. Against the Royal Engineers in the Hampshire Senior Cup 'Conan Doyle's long telling kicks repulsed them' and the Portsmouth Evening News commented after one game that the opposition was 'frustrated by the strong defence of Portsmouth backs and halfbacks and the hard kicking of their goalkeeper, AC Smith'.
One paper said 'the hard kicking of the goalkeeper was most serviceable'. It's clear that in the 1800s (and indeed a part of the 1900s) football was not played in the same way it is now. Teams got the ball and simply went hell for leather towards the goal. There was no careful build up!
The last known mention of the PAFC team was in 1896 but Doyle had by then left for work in Vienna. The team died out, primarily due to the lack of their own ground".
What's perhaps most fascinating about Sir Arthur Conan Doyle's goalkeeping career in Portsmouth was that the first Sherlock Holmes book, A Study in Scarlet, was published whilst he played in goal.
Portsmouth as a city isn't mentioned at length in the Sherlock Holmes novels, but references are made. It was in 1887 that A Study in Scarlet appeared in Beeton's Christmas Annual (a magazine). Coincidentally, the 1886-87 season was the best-documented campaign of Doyle's goalkeeping career.
Two years later, Portsmouth FC were formed – the club we know today. By 1896, the last year that records of Portsmouth AFC exist from, Conan Doyle was an established author and Sherlock Holmes had been prowling London's literary streets for nine years. Doyle published two novels – A Study in Scarlet and The Sign of the Four in 1887 and 1890 – before leaving Portsmouth, and two more novels just before and just after the outbreak of World War One.
Sir Arthur Conan Doyle died on July 7th, 1930, aged 71.
Enormous thanks go to Michael Comben and Colin Farmery of the Pompey History Society. Their excellent work has provided an incredible insight into Sir Arthur Conan Doyle's goalkeeping career, kindly allowing us to publish some of their findings. The society welcomes donations, small or large, and they can be found on Twitter and Facebook.